Do you find yourself wondering "What can I cook in my Ninja Foodi?" You're in luck because I've rounded up the very best Ninja Foodi recipes you have to try! From pressure-cooked meals to air-fried delights, these are the very BEST recipes made with Ninja Foodi.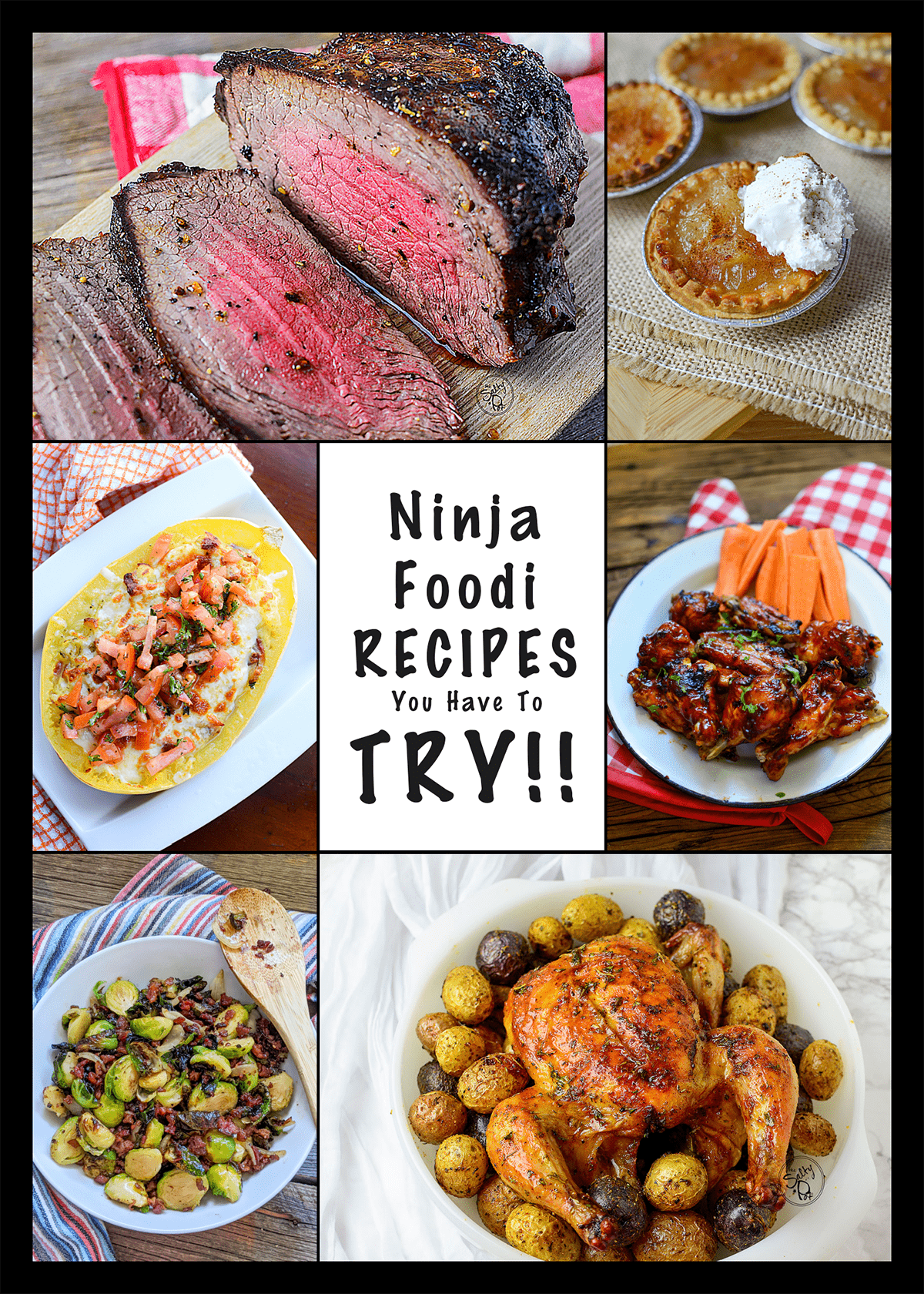 The Best Ninja Foodi Recipes
The small kitchen appliance I use the most is easily my Ninja Foodi cooking system. If you are totally new to the Ninja Foodi, it is a multi-function pressure cooker that includes an air fryer. You can also use it to steam, roast veggies, dehydrate, crisp food, bake, and even slow cook. This one kitchen appliance does A LOT, and it frees up precious counter space too. Goodbye rice cooker. dehydrator, slow cooker, and deep fryer!
All of that may seem complicated but it's totally not. I recently shared a comprehensive guide that answers all your Ninja Foodi questions. The best thing about this kitchen appliance is that it makes mealtime easier. The pressure cook function helps you get dinner onto the table quickly while the air fryer function helps you make healthy meals.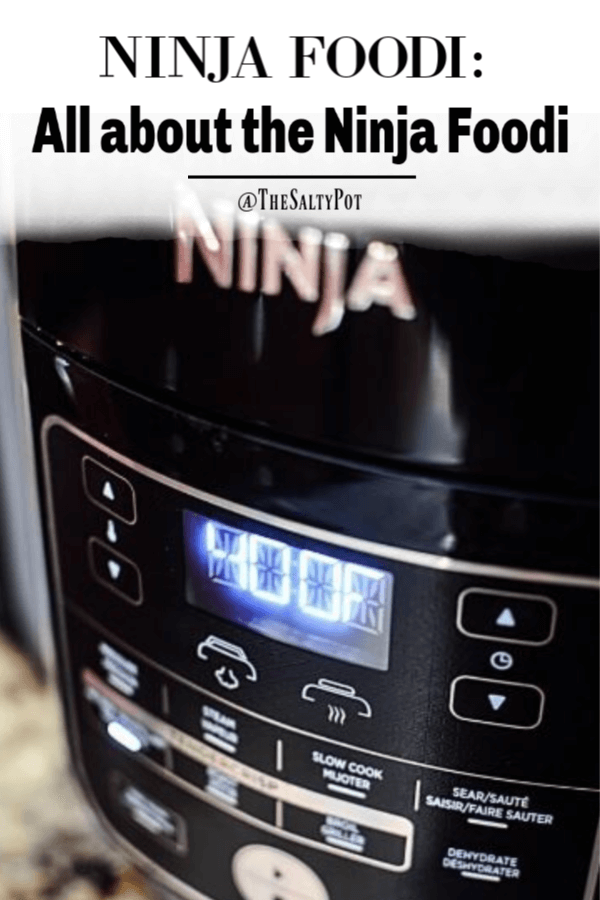 The Best Ninja Foodi Recipes
Today, I have some delicious recipes to share with you, all made with my favorite kitchen appliance! First up are some Ninja Foodi pressure cooker recipes followed by the most amazing Ninja air fryer recipes you'll ever try. I am confident you will love these tasty dishes.
Table Of Contents For Easy Reference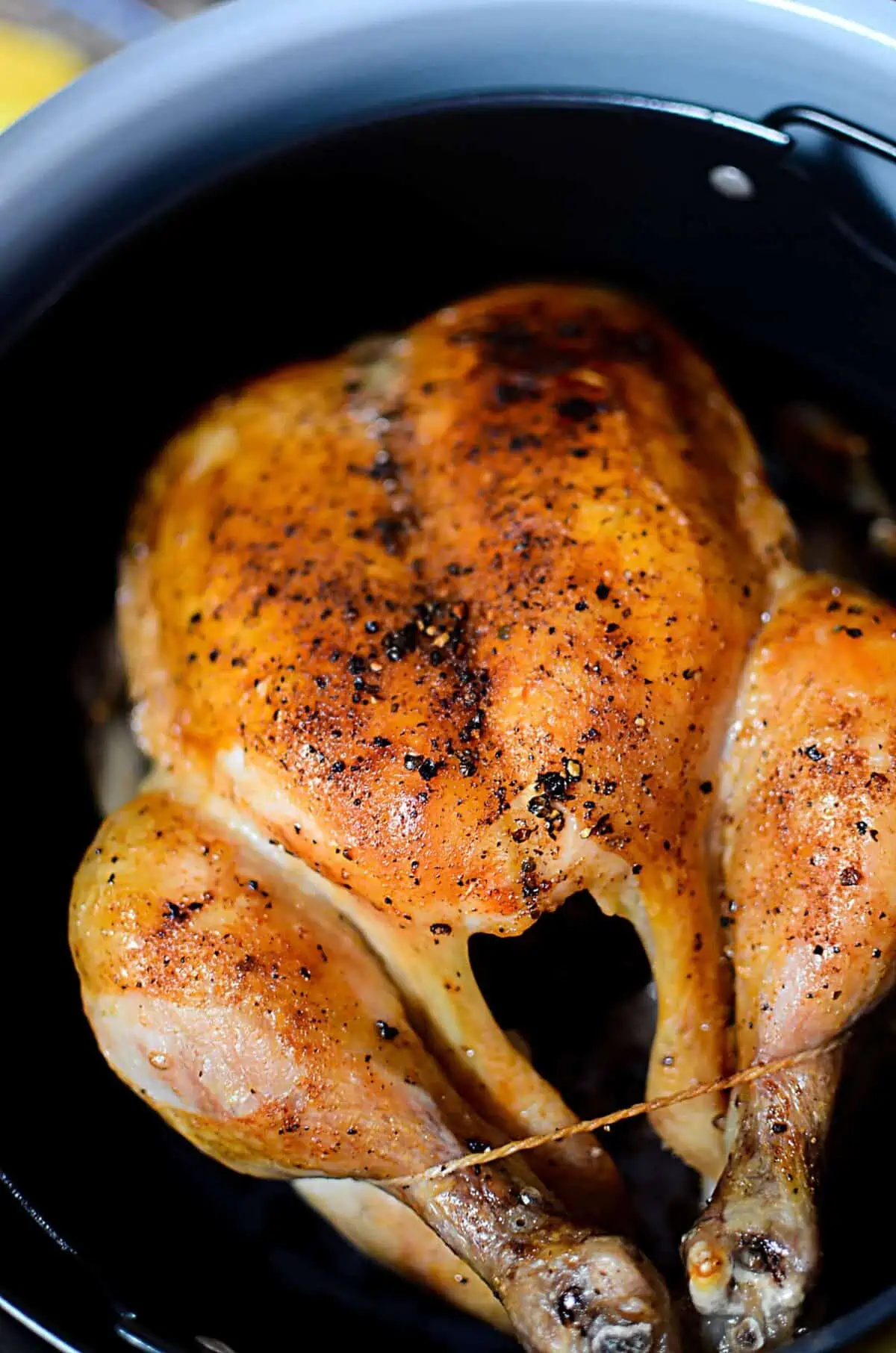 Roasting a whole chicken in the Ninja Foodi or Instant Pot is easy as easy can be. Seriously. The hardest thing I'd say is actually hefting up that 3 ½ – 4lb bird into the roasting pot. You'll never want to pick up a rotisserie chicken from the supermarket again, after trying this ninja foodi chicken recipe.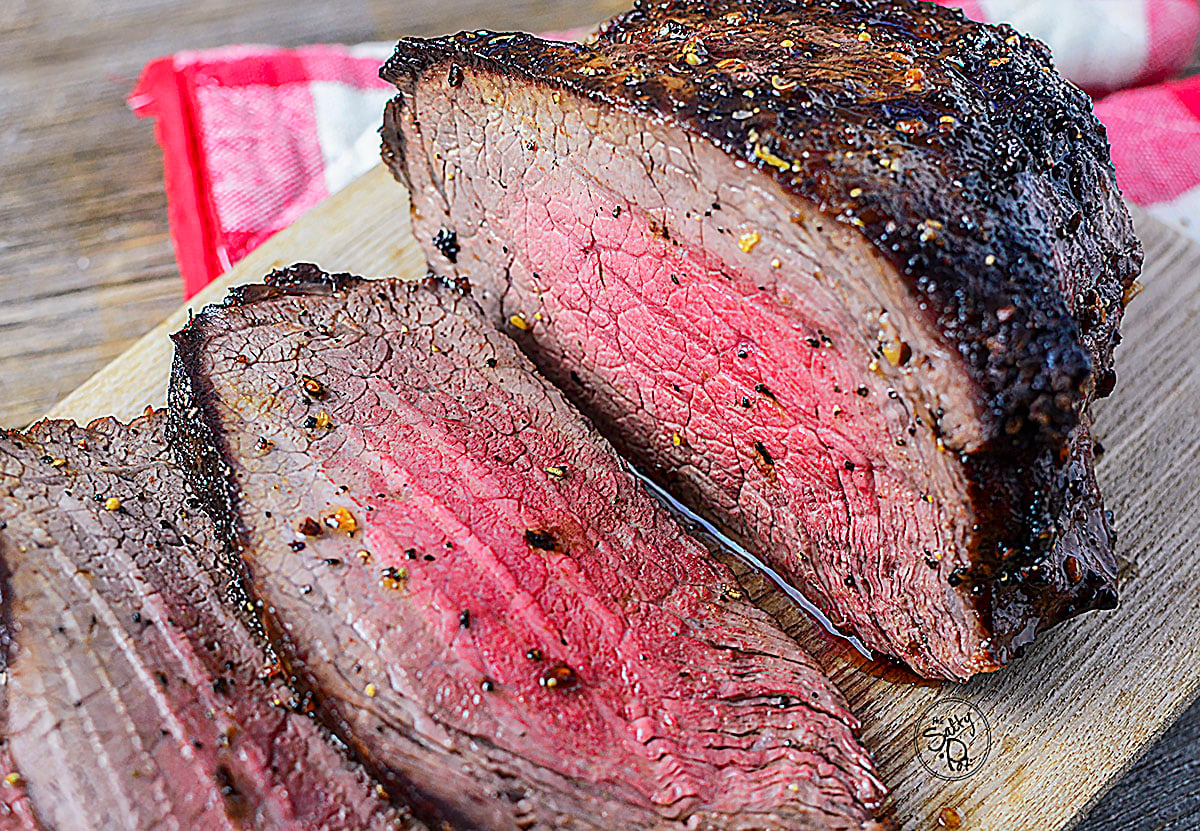 This Ninja Foodi Roast Beef is tender, succulent, and not dry in any way. It's incredibly easy to make and the au jus is savory, flavorful, and exactly what you want when making this incredible beef roast.
This is such a great recipe because what normally would have taken a few hours to complete, the Ninja Foodi (or any pressure cooker you have) can make short work of it and let you have dinner on the table in no time.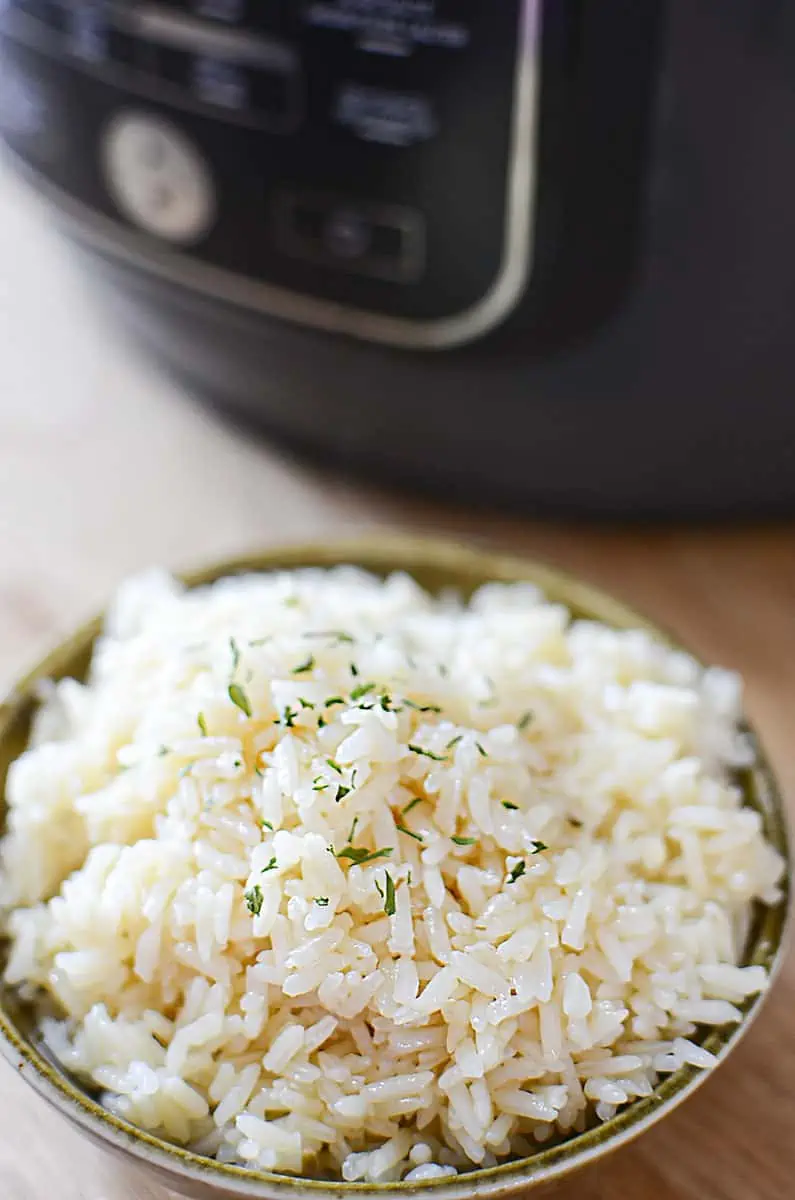 This Ninja Foodi Rice recipe is buttery, flavorful, and has just the right texture. If you're a fan of perfectly cooked white rice, this recipe is awesome because it's on your table in no time!
Instant pot rutabaga mash is pressure cooked and mashed with heavy cream, smoky bacon, and delicious cheese that just elevates something from previously boring to tasty, unique and totally 'make again worthy'!
Best of all, this pressure-cooked rutabaga mash is cooked in a fraction of the time that stovetop mash is made!
This perfect Ninja Foodi Mushroom Rice is easy to achieve using the Ninja pressure cooker. The buttery rice is a perfect side with almost any protein you want to serve it with, and it's probably the easiest way to make rice, ever.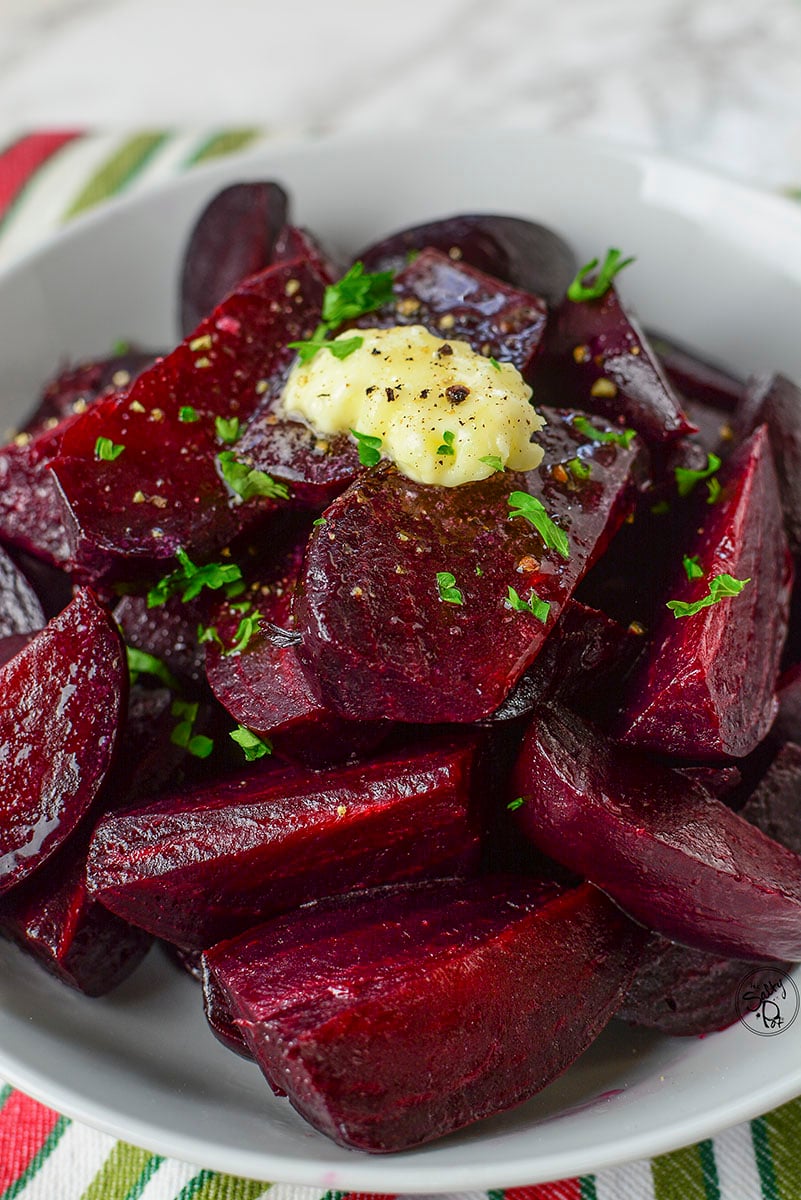 These pressure cooked beets are sweet, tender, and earthy with a liberal smother of melted butter just to add even more flavor. They're so delicious and easy to make, it's equally as easy to forget that they're also good for you. Ninja Foodi makes great sides.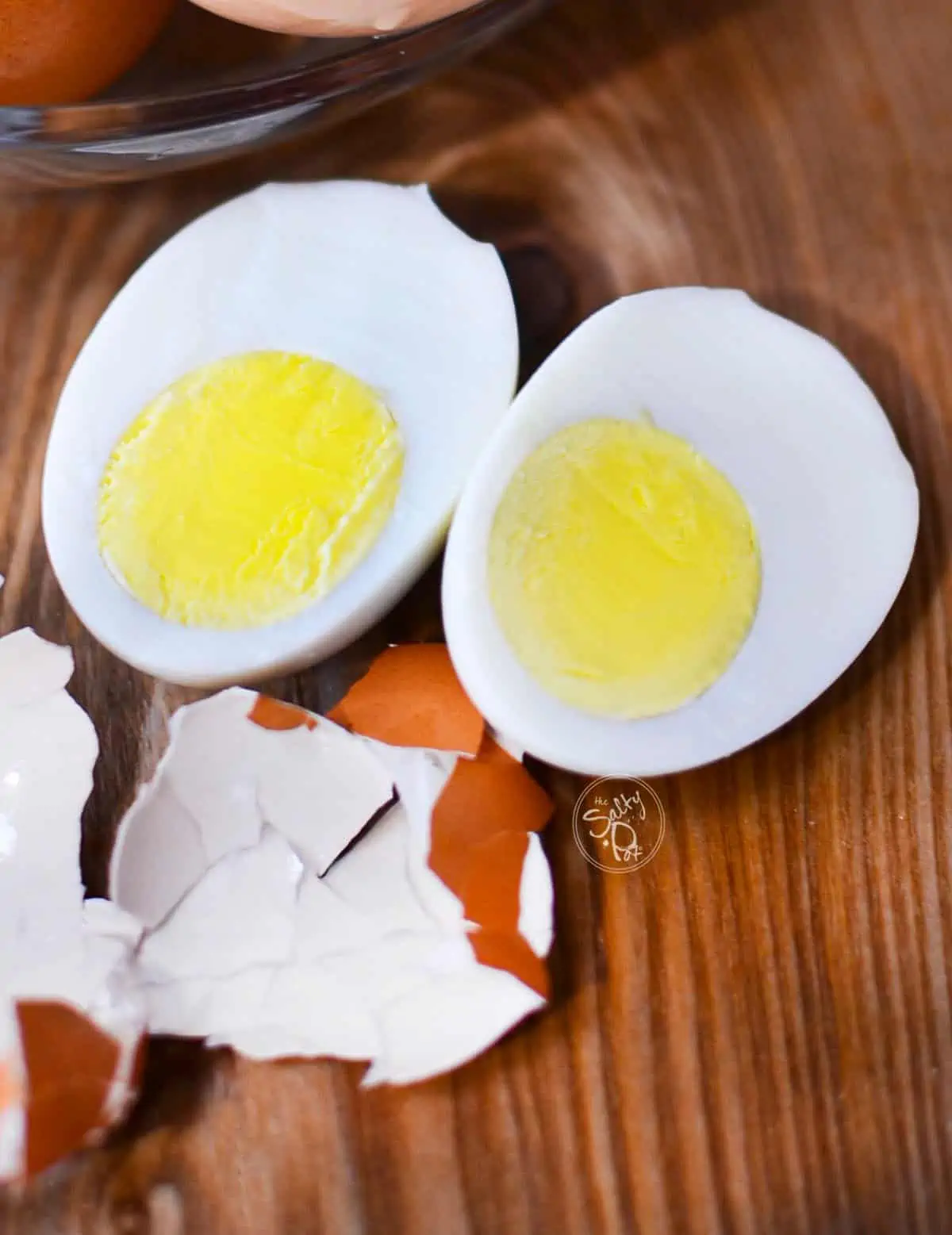 Want to know how to make perfect hard boiled eggs in the Ninja Foodi? Whether those hard-boiled eggs are used for salads, sandwiches, or snacks, the Foodi makes the job incredibly easy!
And the best part of all is how EASY THEY PEEL! It's shocking actually, and once you get used to having them peel so simply, anything else is just a plain hassle.
Ninja Foodi Beef and Mushroom stew is a delicious mix of super tender beef in a really savory gravy. Along with the added mushrooms and other veggies, this stew is not only an easy dinner but will be a regular on your family's menu! The perfect easy beef stew.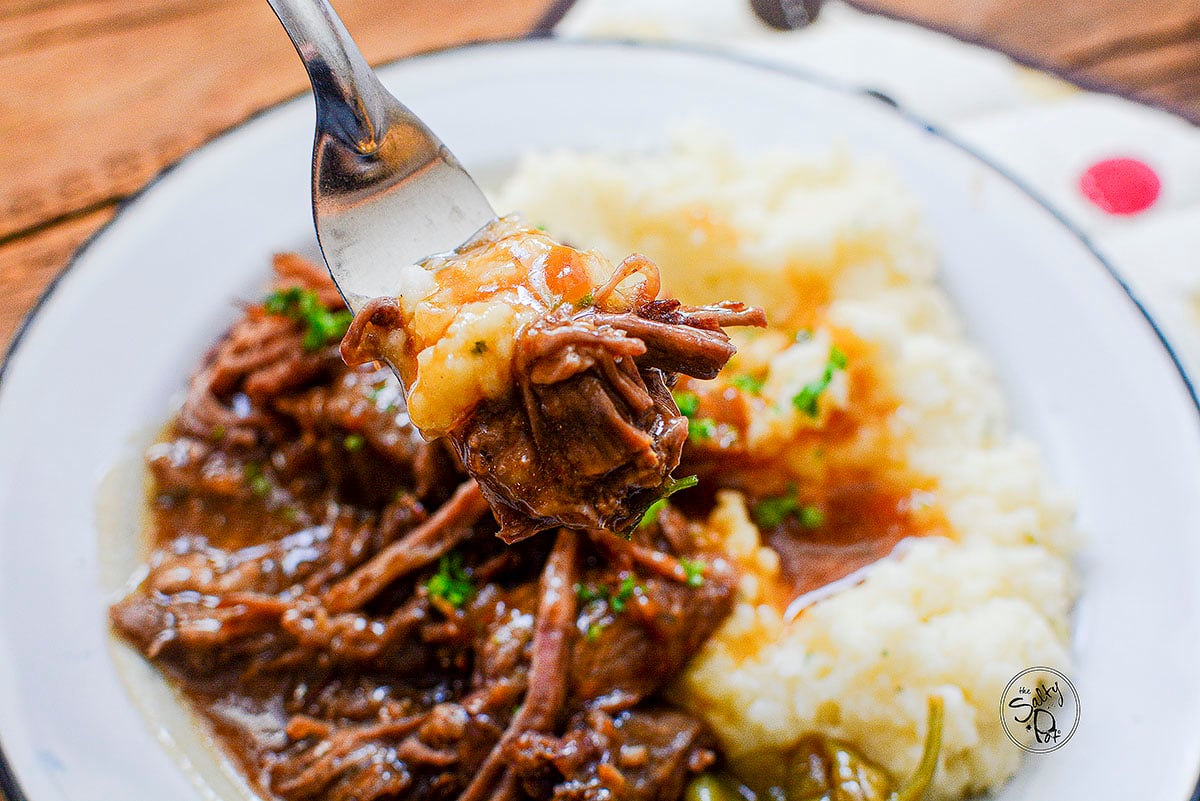 Although this was made in the IP, the directions are exactly the same to make it in the Ninja Foodi so I decided to include these two recipes in the roundup. This Easy Instant Pot Mississippi Roast is savory, incredibly tender and the gravy is beefy with a super light tangy flavor from the pepperoncini peppers. The gravy is SO delicious, you could sip it. Tougher roasts and pressure cookers are serious, the best of friends. When the roasts are cooked under pressure, they transformed into tender, juicy, incredible dinner roasts. This easy roast is going to be one of your favorite pressure cooker recipes.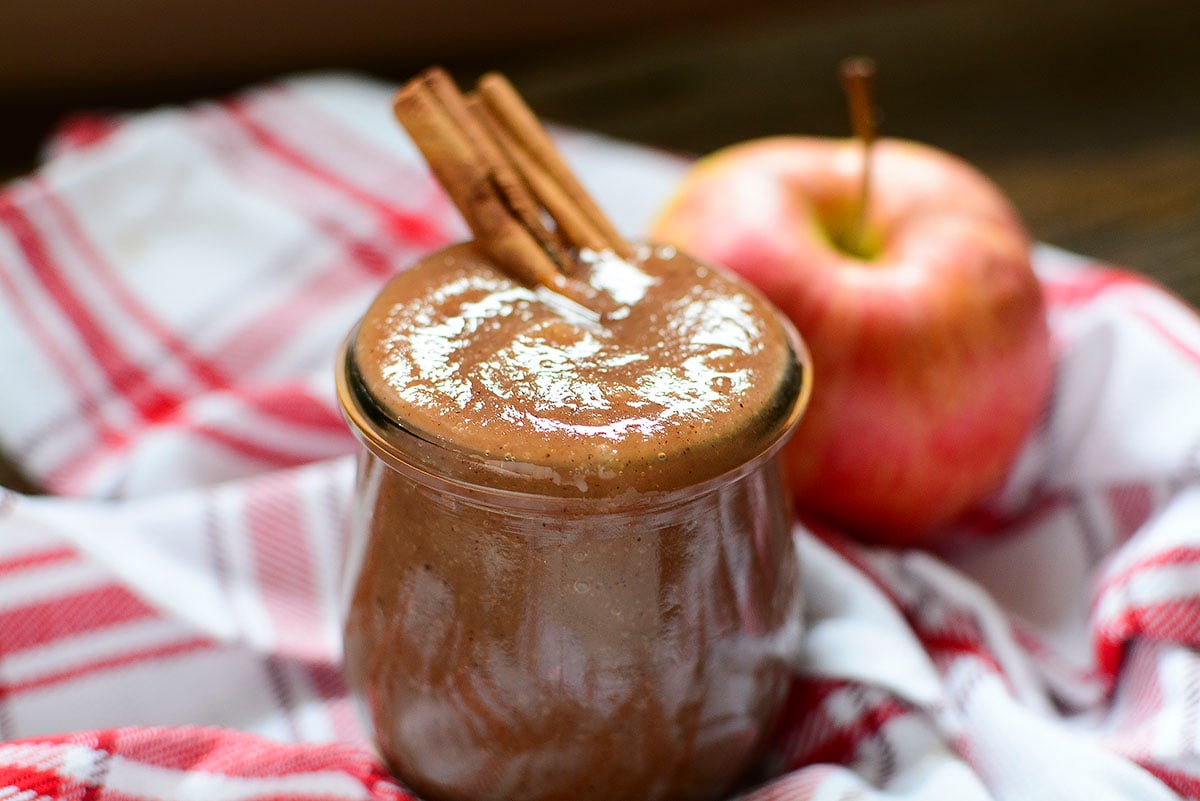 Fall is the perfect time to put those fresh and juicy apples to use! If you've managed to get your hands on a few and you're looking for some good recipes to try out beyond apple pies, here's an easy, must-try recipe you can recreate with minimal effort and time- Homemade Apple Butter!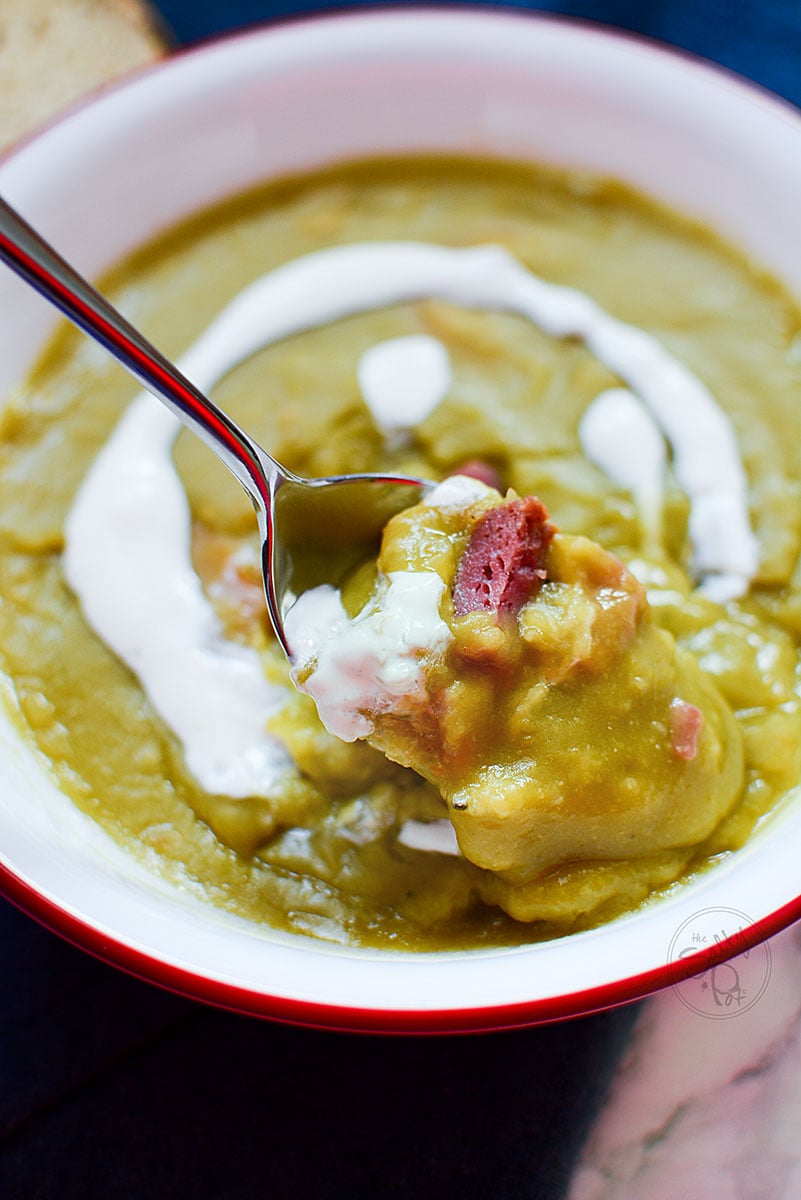 Warm and comforting, this Ninja Foodi Split Pea Soup with the ham bone will cure every craving you have for those classic Split Pea Soup flavors!! You won't believe how incredibly easy this soup is to make. When serving, drizzle some sour cream on top for a pretty presentation and to add a bit more richness to the soup. Ninja Foodi is a real game changer when it comes to making soups.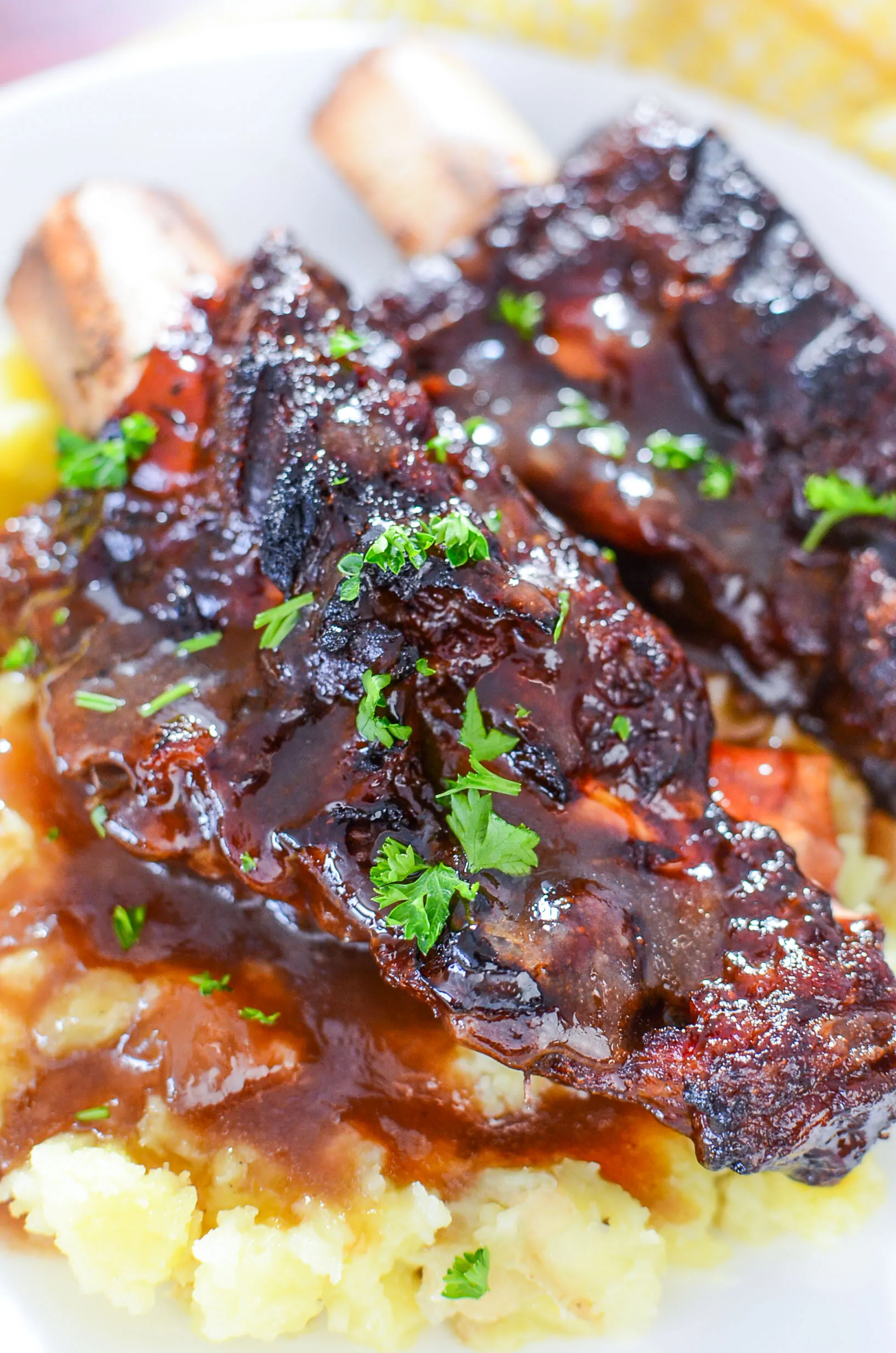 If you've had beef short ribs, I encourage you to try these BBQ Beef Short Ribs! Cooking them in the Ninja Foodi makes them succulent, tangy, and positively dreamy! One of the most amazing things about cooking these beef ribs in the Foodi is that not only can it pressure cook the ribs, it also crisps up the outside of the ribs so that you get that crispy 'char' type of texture.
Ninja Foodi consistently makes the best chicken wings over and over again. Sweet and salty with a hint of ginger, and oh-so-tender and juicy. You'll never want to make chicken wings any other way again.
The star of the show in this recipe is the canned Young Jack Fruit. After it is cooked the texture and consistency is almost identical to pulled pork. The barbecue sauce adds sweet and spicy flavors to enhance the dish. You can even serve this on some buns and top with coleslaw, french fries, and cooked broccoli.
Whether you do them in Ninja Foodi or in the Instant Pot, these pressure-cooked wings turn out finger lickin, lip smackin', slap your own butt, tasty in NO time at all! This might just be my favorite chicken recipe. I LOVE Parmesan cheese on my wings.
These wings can be made both in the Ninja Foodi and the Instant Pot. The directions are the same, only when it comes to the crisping part, the crisping can be done in the Foodi directly, but you'll have to broil them in the oven for the Instant Pot. They both taste the same in the end!
Spaghetti squash, tomatoes, bacon, and cheeses come together for a meal you will not soon forget. And, you will definitely not miss the carbs with this delicious spaghetti squash recipe. Pressure cooking is such a great way to cook spaghetti squash.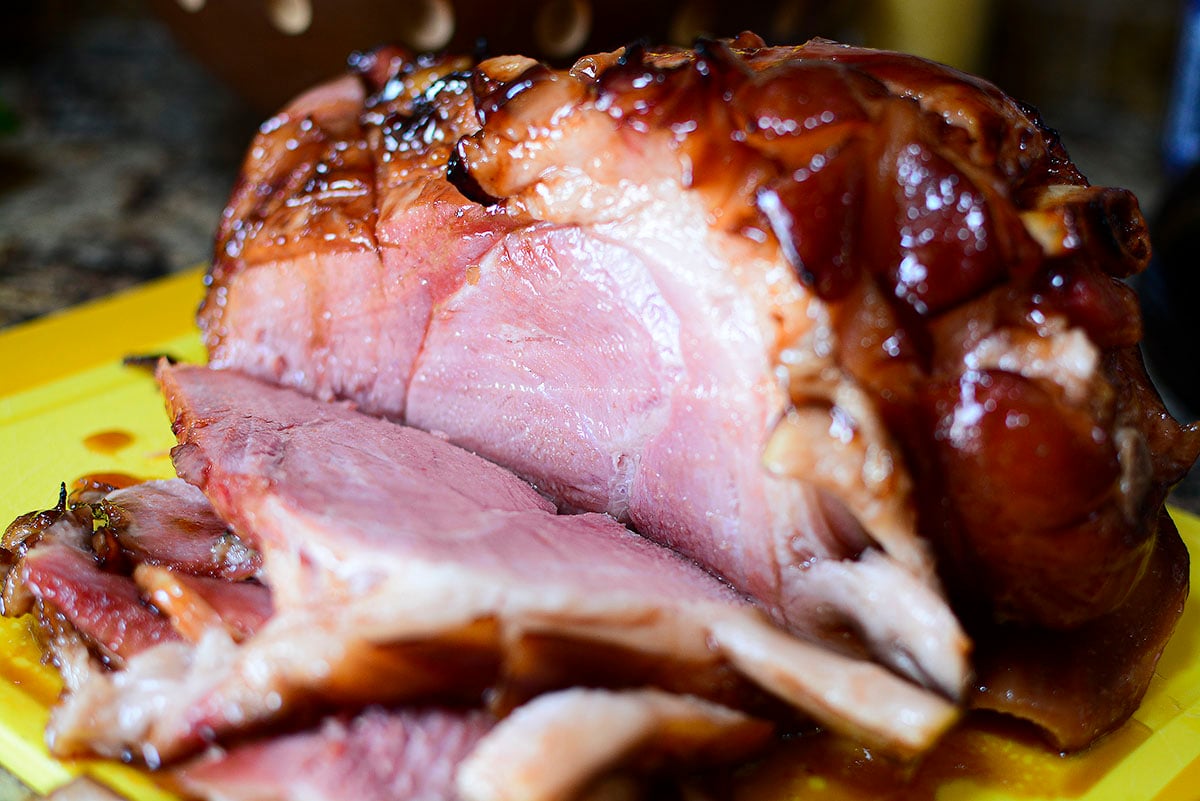 Ham cooks very well in a pressure cooker. The peach glaze on this baked ham is the perfect marriage of sweet and spicy. The best part is that you can adjust the ingredients to fit your likes and dislikes. This main course recipe is perfect for special occasions or anytime.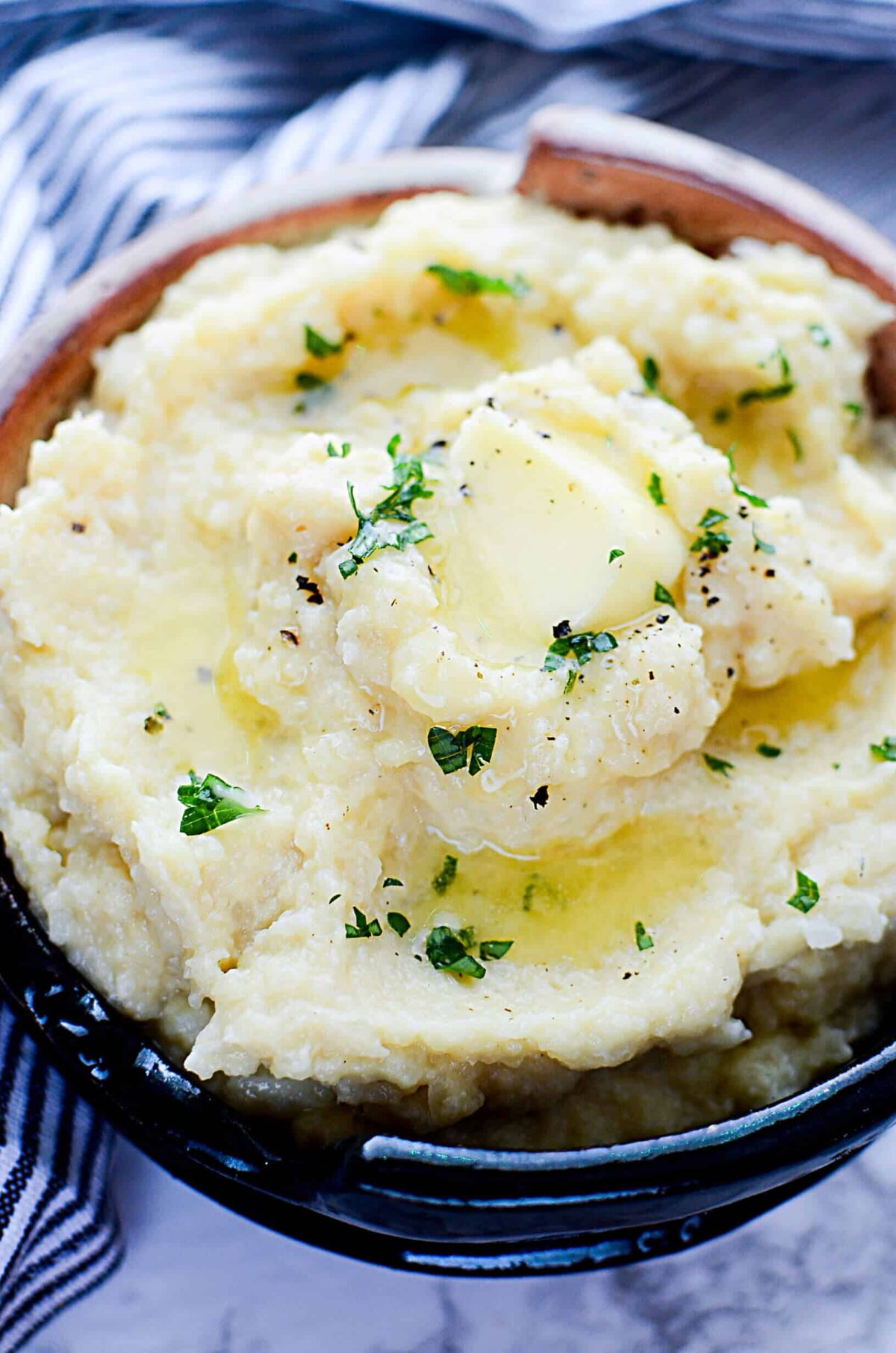 If you're following a low-carb or keto way of eating or simply want to get more vegetables into your diet, you will love this easy cauliflower mashed potatoes recipe made in the instant pot. These faux-tatos are creamy, yummy, buttery, and have that certain starchy mouthfeel or sort. Click the recipe for the secret ingredient. You're not going to believe what it is!
Ninja Foodi Air Fryer Recipes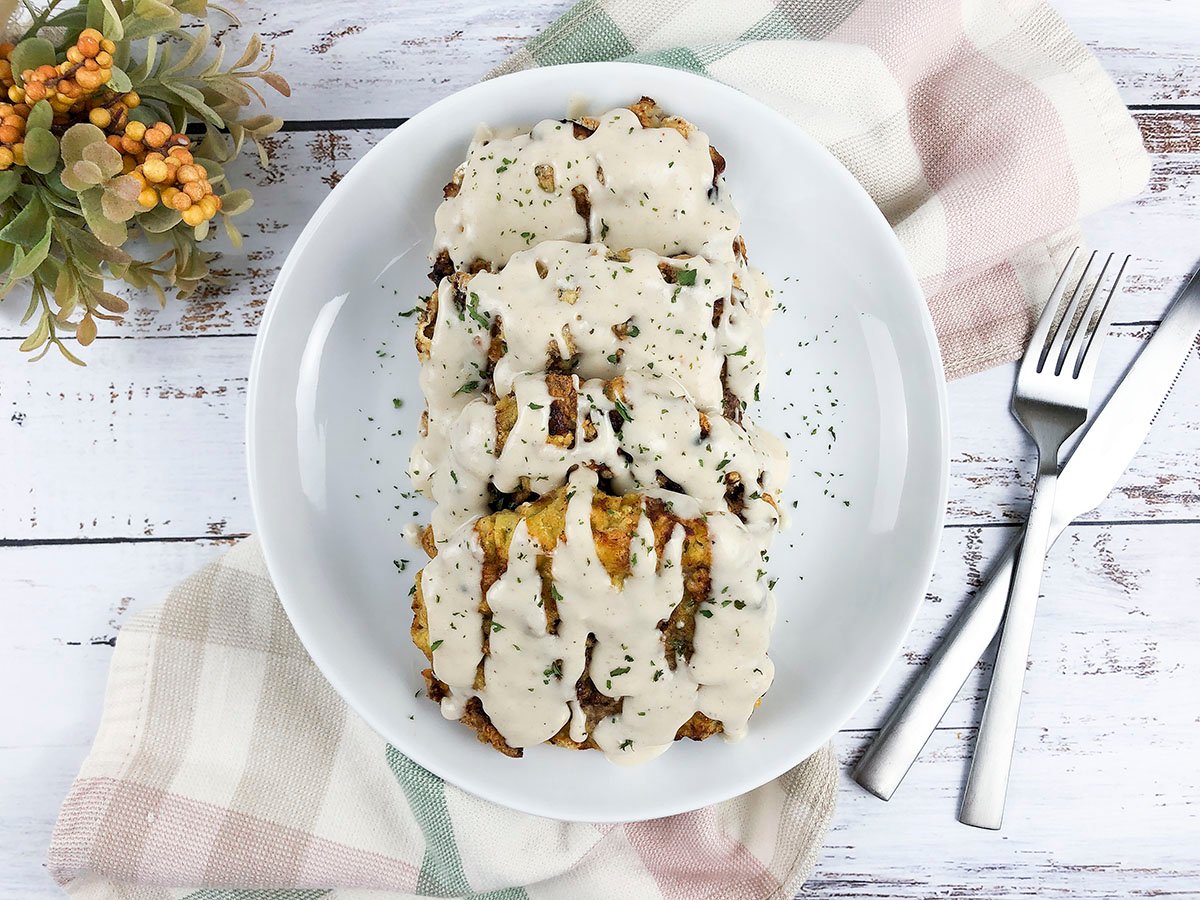 This Air Fryer Country Fried Steak has a juicy center with a crispy, air-fried coating that's incredibly delectable. The creamy, savory gravy that drapes over the steak just takes it to a level of deliciousness that won't be soon forgotten.
These Ninja Foodi Brussel Sprouts are made in the air fryer till perfectly crispy on the outside and tender on the inside. This Brussels sprouts recipe will seriously convert anyone who doesn't normally care for them. I am living proof of this, trust me. You're going to love this easy vegetable side dish.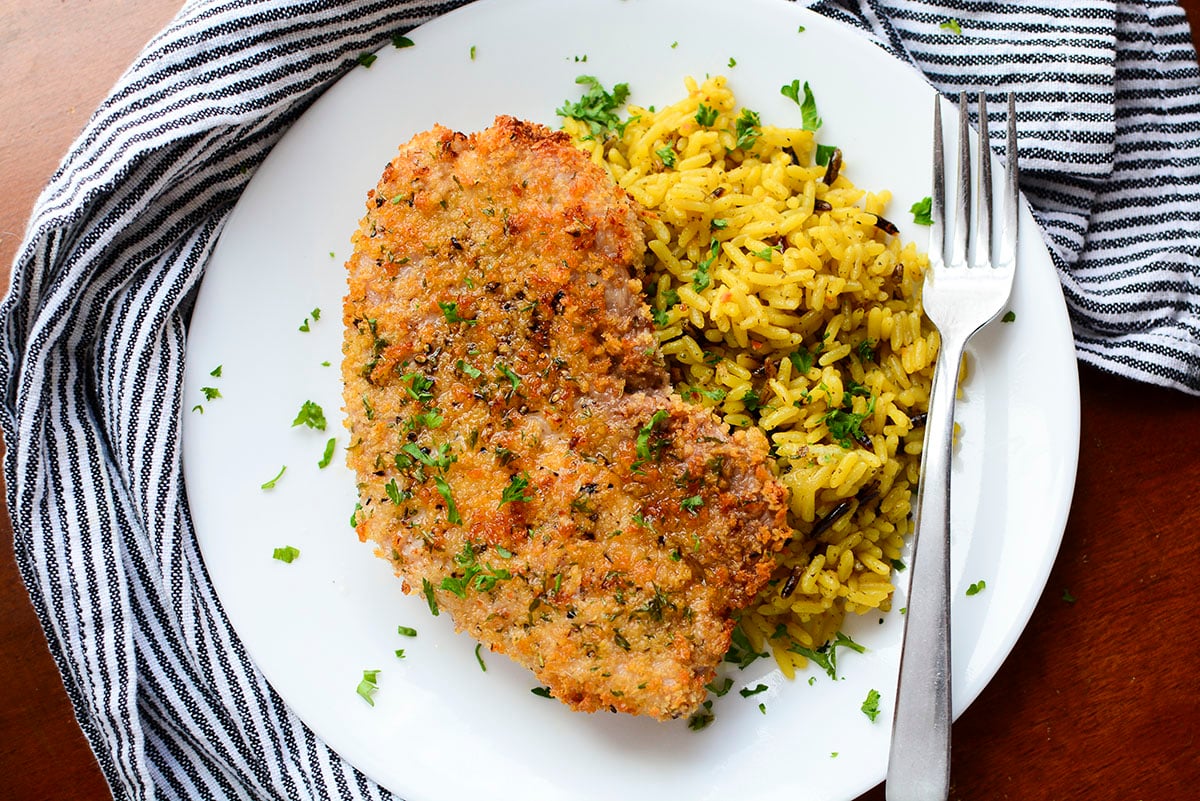 Crispy yet succulent, these 15-minute Air Fryer Pork Steaks are one of the easiest and most delicious mains to make in your air fryer. The coating helps the outside stay crispy and yet helps protect it from drying out.
Plus, the seasoned panko coating adds even more delicious flavor to these pork steaks done in the air fryer!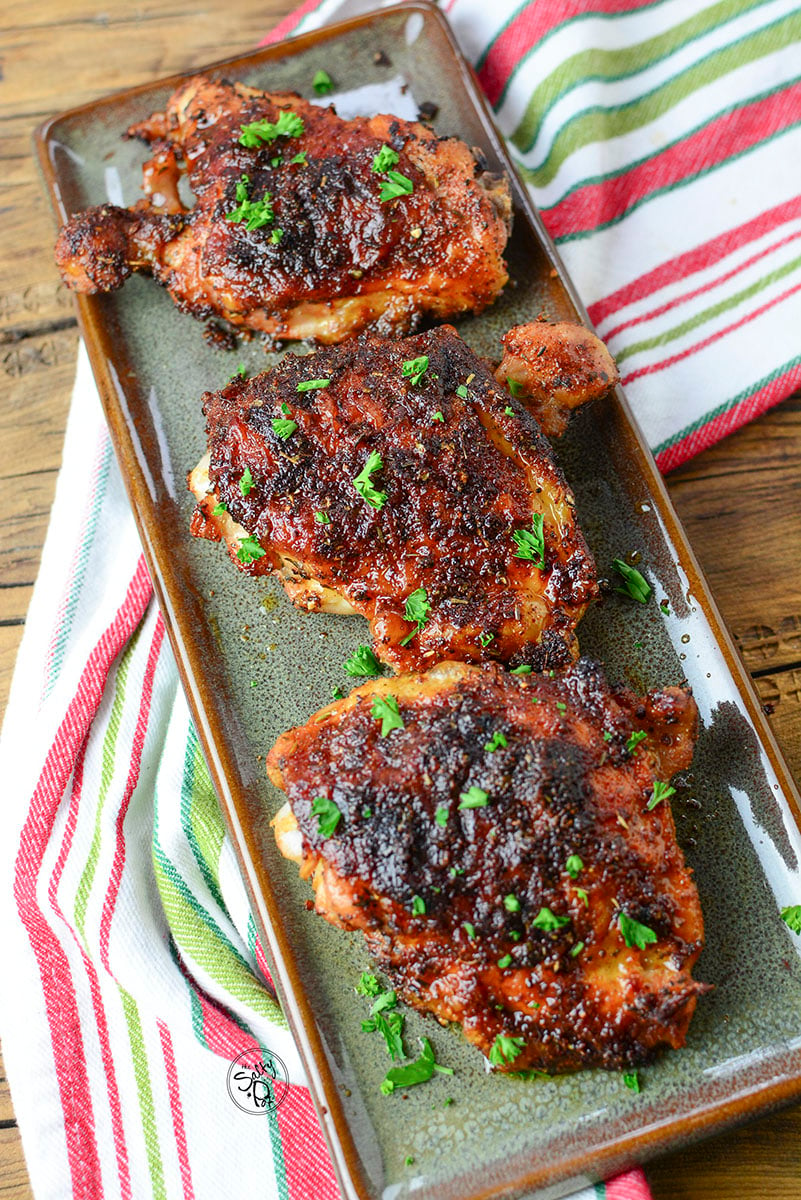 This Ninja Foodi Air Fryer Chicken Thighs recipe is a winner because using an air fryer to cook the chicken thighs makes the flavors absolutely incredible.
The crispy outside with the juicy inside will easily become your go-to chicken dish on busy nights.
Learning how to air fry hot dogs couldn't be easier. When fully cooked and sitting in the toasted bun with all your favorite condiments, the crispy hot dog sitting inside a toasted bun with your favorite condiments makes for an easy weeknight or weekend dinner. Don't knock it till you try it. Air frying takes hot dogs to an all-new level.
These Ninja Foodi BBQ Wings are incredibly easy to make. So succulent, juicy, and flavorful because of the way they're cooked. The best part? Have some napkins ready so you can slather on as much barbeque sauce as you'd like! That's right! These chicken wings are air fried and cooked to perfection and slathered with barbecue sauce.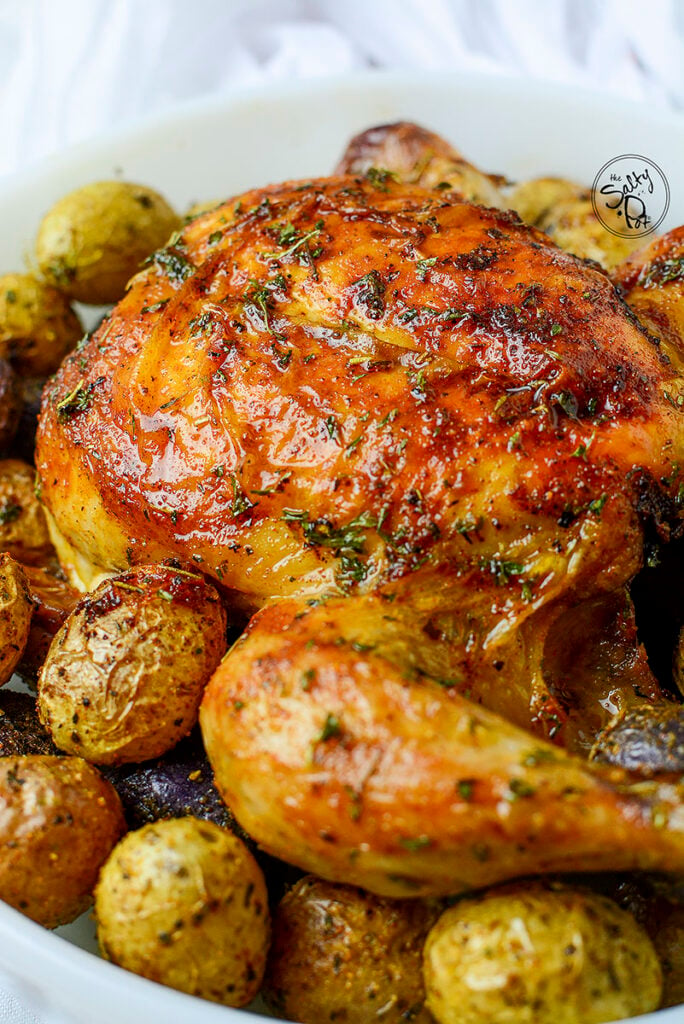 This Ninja Foodi Air Fryer Cornish Hen recipe is crispy, buttery, and perfectly seasoned on the outside with a juicy, tender inside. Nicely seasoned and develop a crispy outside with a pillowy, fluffy inside. It's PERFECTION!
An Air Fryer Cornish Game Hen is a perfect weeknight dinner because it's so easy to make and it's practically a 'one pan' dinner!
This Ninja Foodi air fryer flatbread makes an excellent side dish for pretty much anything. Soups, stews, chili, or hey, make it your main meal and have it on its own! It's super delicious whichever way you choose to serve it. It comes together really quickly and if you use premade, commercially prepared dough, it's even quicker! Don't you love easy air fryer recipes like this?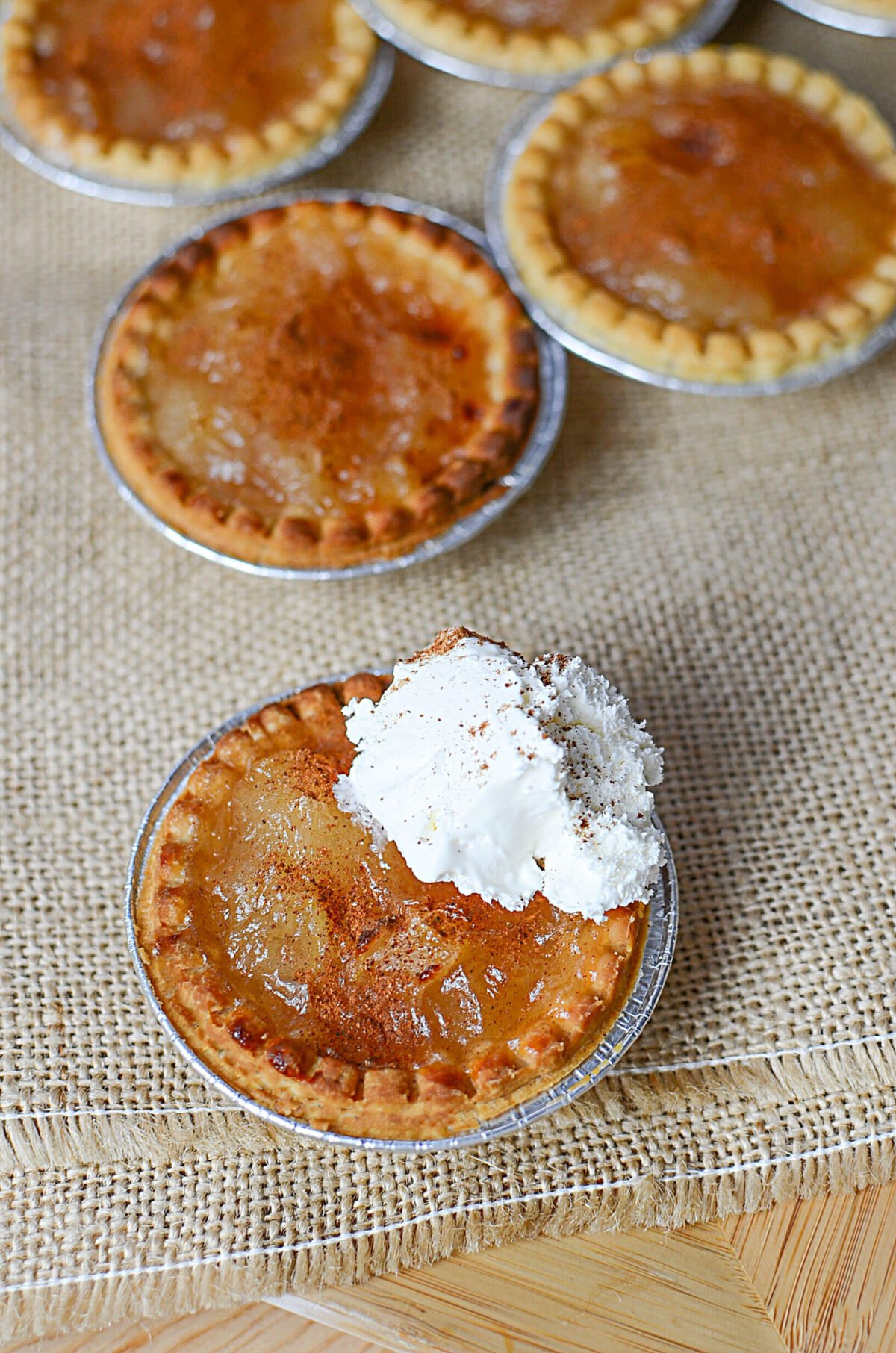 Yes, you read that right! You can make mini apple pies in an air fryer. These little apple pic cuties are made in a flash with the Ninja Foodi Air Fryer.
This Buttery Ranch Pork Chops recipe done in the Ninja Foodi has tender pork chops with a creamy, buttery ranch sauce. It's insanely easy to make, and just as insanely delicious, especially paired with soft, pillowy potatoes.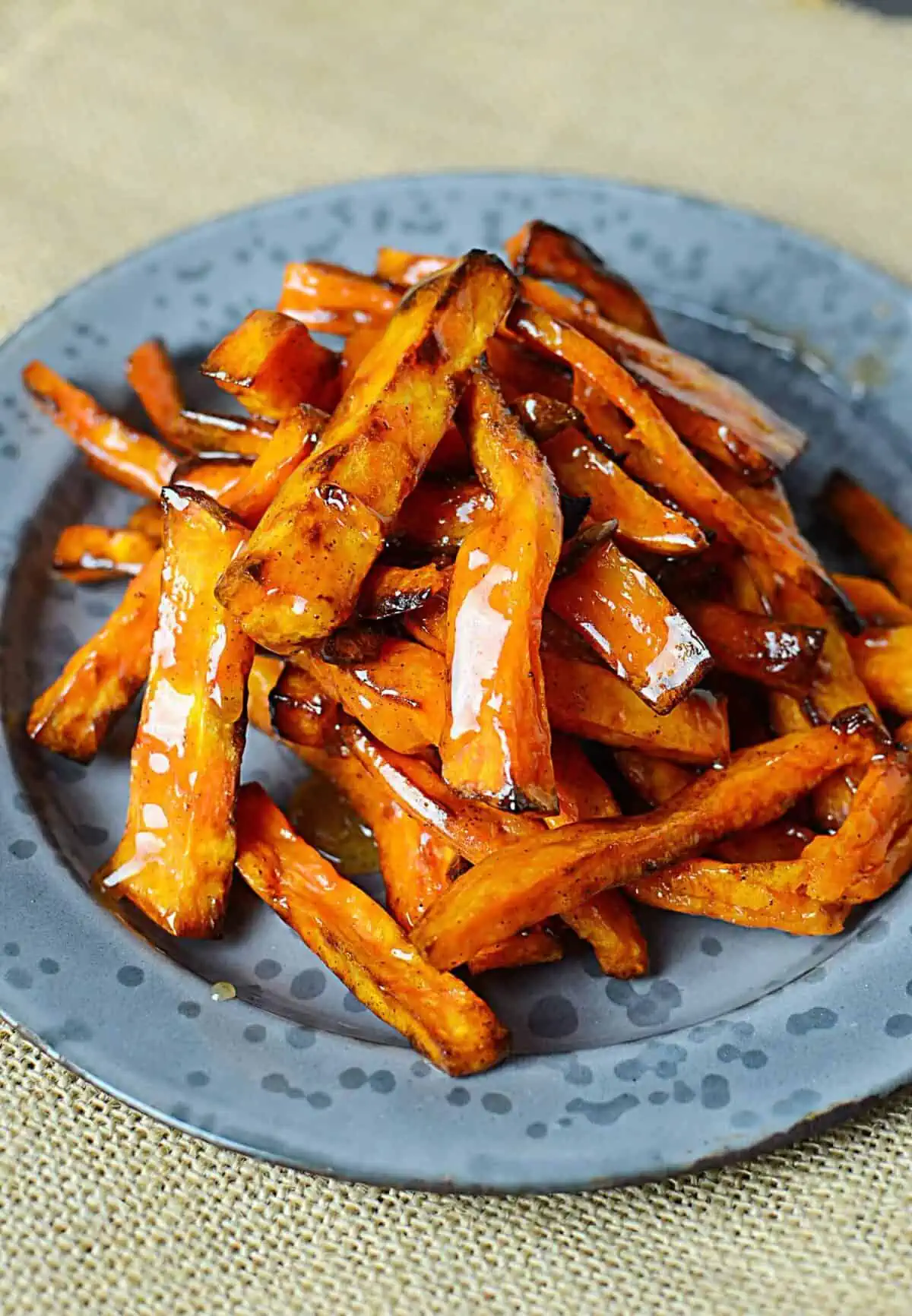 This yummy recipe is so versatile and packed with nutrition. The sweet potato fries start out on the pressure cooker function and are finished to crispy perfection on the air fryer setting. Not only is this a great side dish, but it is great for breakfast too. Just drizzle on a little maple syrup. YUM.
Is there anything you CAN'T cook in the Ninja Foodi?
Sure, but honestly, there's not much you can't cook in the foodi. I suppose anything that needs a batter to be air fried, might be impractical as the batter could drip off before it sets around whatever food it's encasing.
Pressure cooking, air frying, slow cooking, making yogurt, baking, etc. You can pretty much do it all.
What are some of your favorite Ninja Foodi recipes? Let me know below in the comments, I'd love to hear them! Thank you for stopping by The Salty Pot today!