I am so excited to share with you why the Ninja Foodi is the kitchen gadget you need in your life! It has so many amazing functions and things it can do. Like seriously, if there is one thing I can't live without when I am cooking it is my Ninja Foodi. Whoever thought of it has to be a genius or a wizard in the kitchen. I am going to answer all your questions and give you some useful tips.

All About The Ninja Foodi
Overall, I believe you are going to fall in love with your new Ninja Foodi.  I seriously have!! When you're short on time, or when your kitchen is hot in the summer, or you simply want to make a tough cut of meat super nice and tender, this is the appliance to have.  Furthermore, it makes some of the best food you have ever tasted!! Trust me when I say, you need to try this thing out! Once you use it, you won't want to cook any other way.
What Is A Ninja Foodi?
First things first, if you haven't heard of a Ninja Foodi I am sure you are asking yourself what in the world it is. Well, it is an innovative kitchen device that can crisp food, be used as a pressure cooker, steam, roast veggies, dehydrate, air fry, and even slow cook. It is an all around Jack of all trades when it comes to cooking. Imagine how much easier your life will be when you can use this one device to make so many recipes!!
What Can I Make In The Ninja Foodi?
This is where I get really excited; you can make so many recipes in the Ninja Foodi. There are tons of things you can make, but here are a few ideas to get you started:
Bacon – You can make crispy, delicious air fried bacon in the Ninja Foodi in around 15 minutes.

Popcorn – It is so easy to make popcorn in the Ninja Foodi! It tastes amazing too!

You can roast an ENTIRE chicken, crisp up the outside, AND make the gravy all in the same bowl in a fraction of the time that it takes in the oven!
Rice – Make fluffy rice with little effort!

Homemade Yogurt – Rich, creamy yogurt made at home is so much better than store bought.

I roasted a gorgeous Bone-In Ham with Peach Glaze!! Who would have thought a whole ham!!!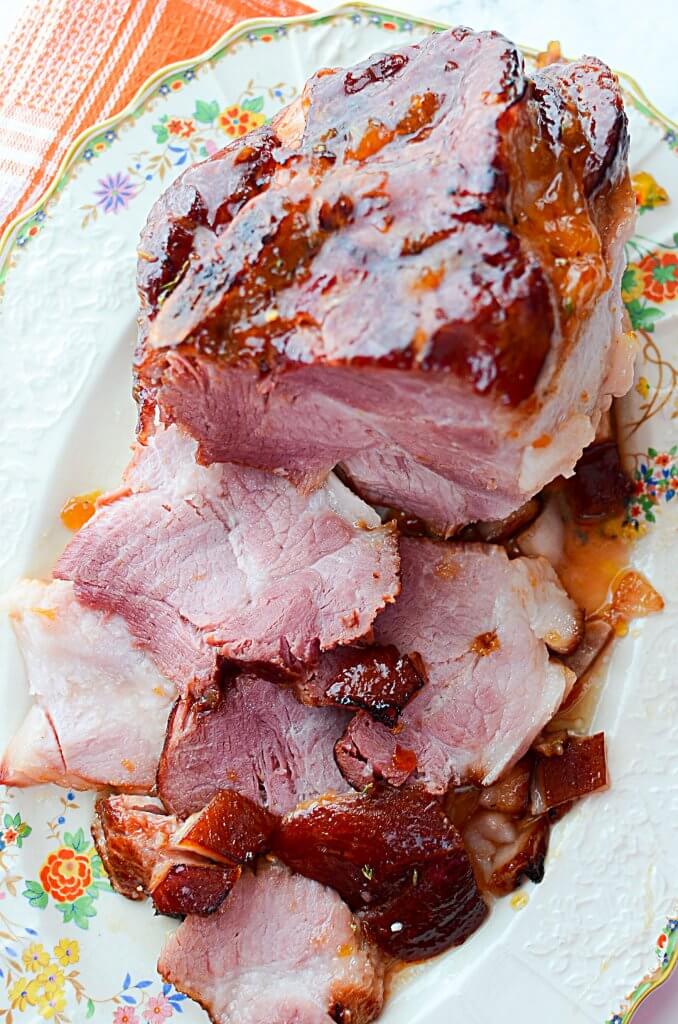 Steak – You can broil juicy, tender steak and sink your teeth into a scrumptious dinner!

Cakes, Fruit Crisps, etc – Believe it or not, you can bake all sorts of delicious desserts in it! (Also, flatbreads, biscuits!!!! Yummm!!!)

Vegetables – Steam or roast your favorite vegetables such as carrots, broccoli, cauliflower, radishes, brussels sprouts or anything else you want. 

Beef Jerky – Yes, you read that right! You can make your own flavorful beef jerky at home!

It also makes the crispiest chicken wings you ever ate!! Oh my gosh, wings are one of my favorite things to make in the Ninja Foodi!! I've made Garlic Parmesan Wings, and Teriyaki Wings in the Foodi so far. I can't wait to make more flavors!!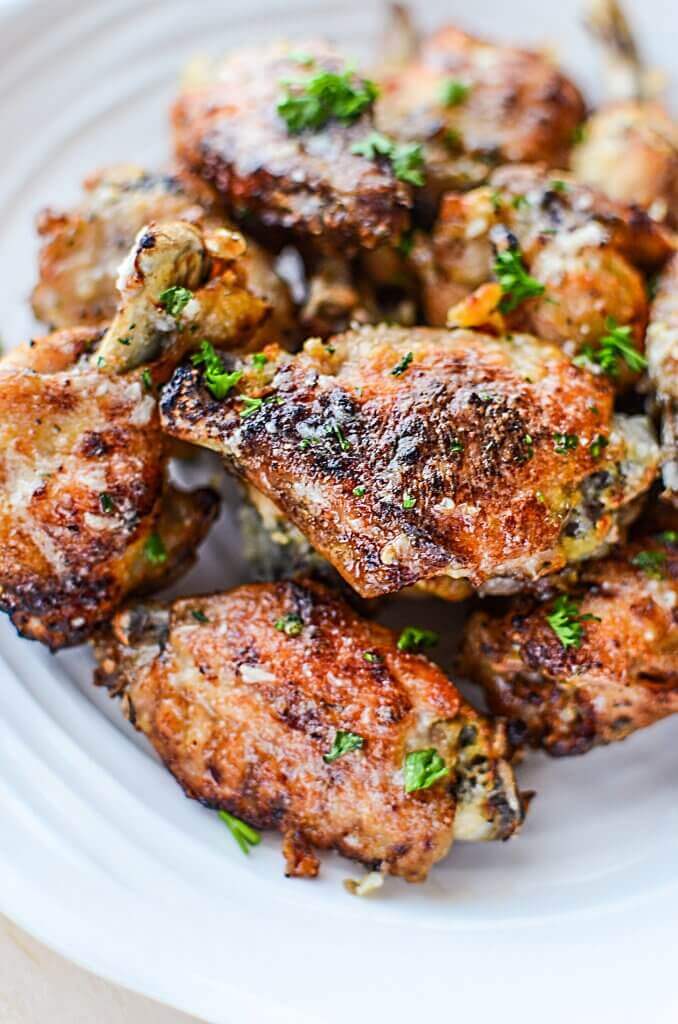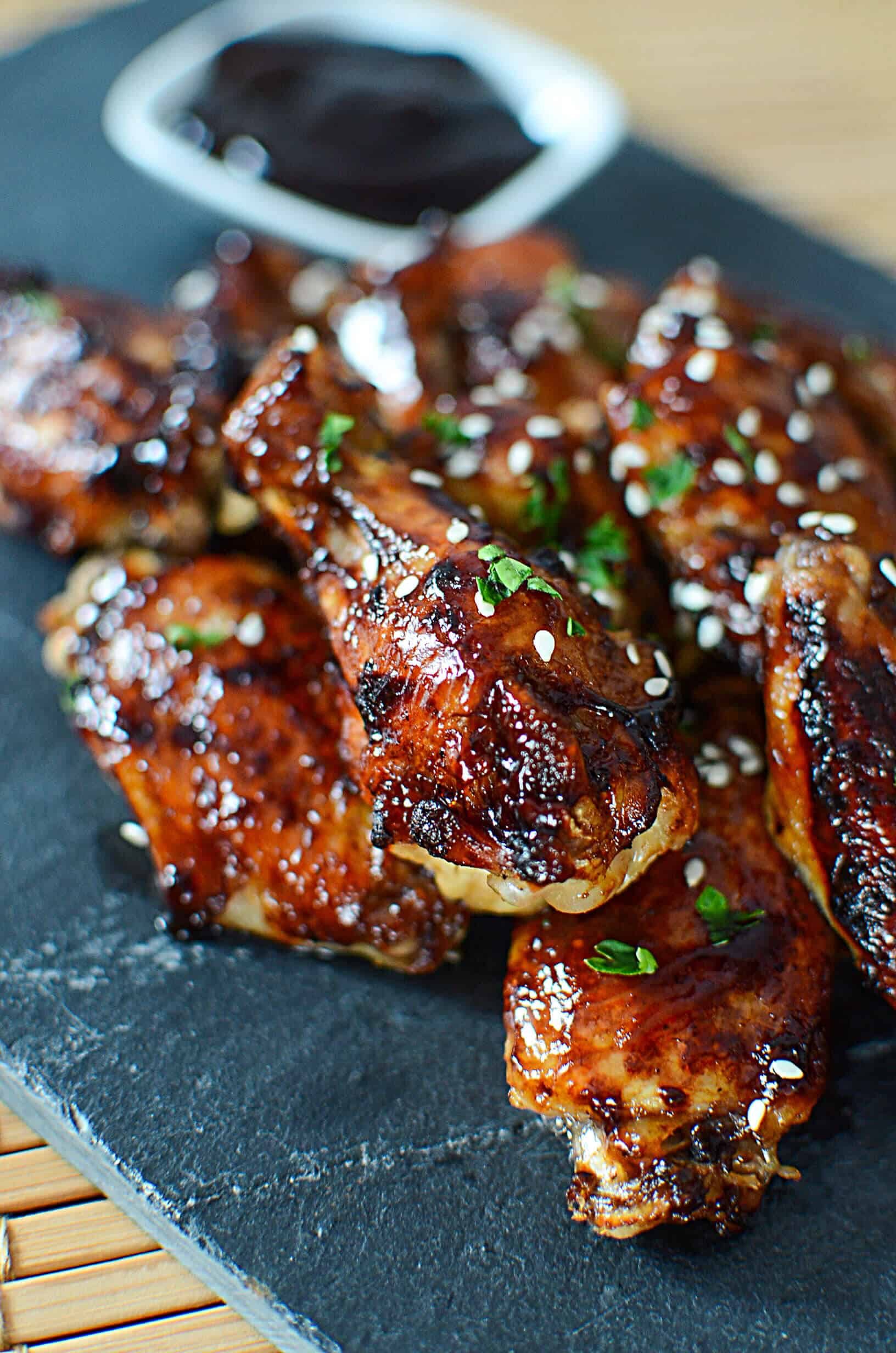 Can I Make The Same Recipes In The Ninja Foodi That Are Made In The Instant Pot?
Yes! They are both pressure cookers, so most recipes will work.  That being said, I can't speak for EVERY recipe, so there may be some recipes that need a bit of tweaking, but for the most part, the principles are the same.  The only difference is that with the Instant Pot, you'll have to do any crisping or browning in the oven, whereas with the Ninja Foodi, you can do it all in the same pot.
What Should I Avoid When Using The Ninja Foodi?
Whenever you get a new kitchen appliance, it's essential to research the proper way to use it. Typically, you get a manual with instructions, but I wanted to give you a few reminders too. Here are a few tips:
Never spray the inner pot with an aerosol cooking spray. It will cake up and is a bear to clean.

Always make sure that you use the proper amount of water or broth when using the pressure cooking function. This can affect the result of the recipe drastically.

Always unplug the Ninja Foodi when it isn't in use. You should keep most of your small appliances unplugged, so they don't get bumped and turned on by accident.

Never use the Ninja Foodi on your stove top. If you accidentally turn on a burner, you can completely melt and ruin the device.
Where Do I Buy A Ninja Foodi & What Accessories Do I Need?
I know you are ready to go out and buy your own Ninja Foodi if you don't already have one! Buying extra accessories will add to your overall experience. There are several models available and you can get one at most of your appliance stores. This is the one I love the most:
Ninja Foodi – I like this model because you can make 8 quarts of food, it has passed 14 levels of safety and it makes amazing food!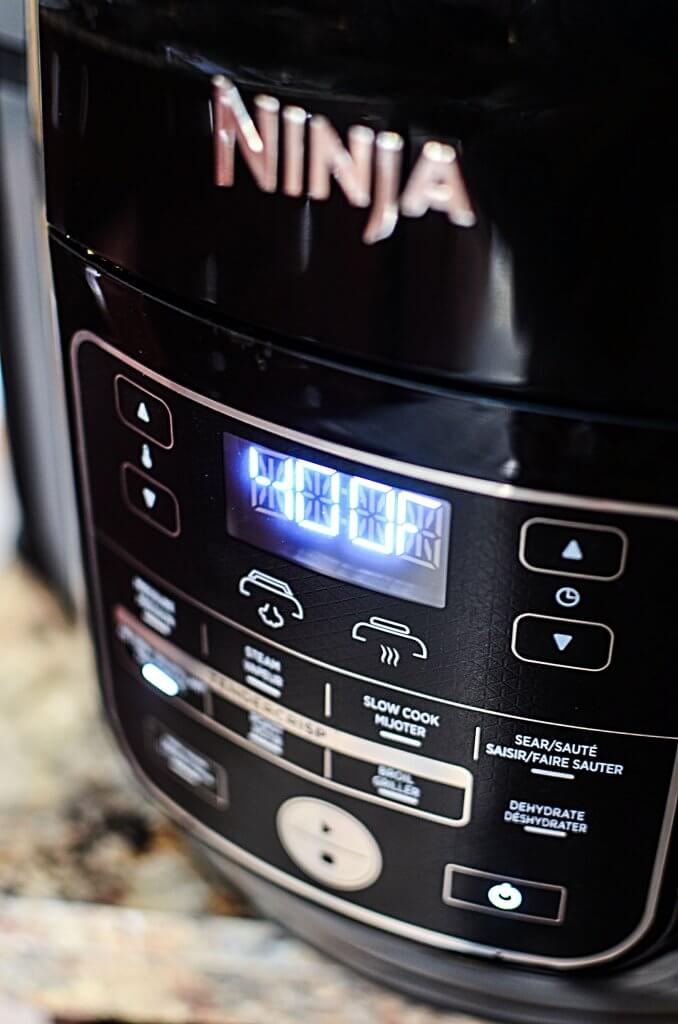 Accessories – Each set comes with thirteen different accessories that you are going to love! Springform pan, steamer rack, plate gripper, and kitchen tongs are just a few of the items that come in this kit.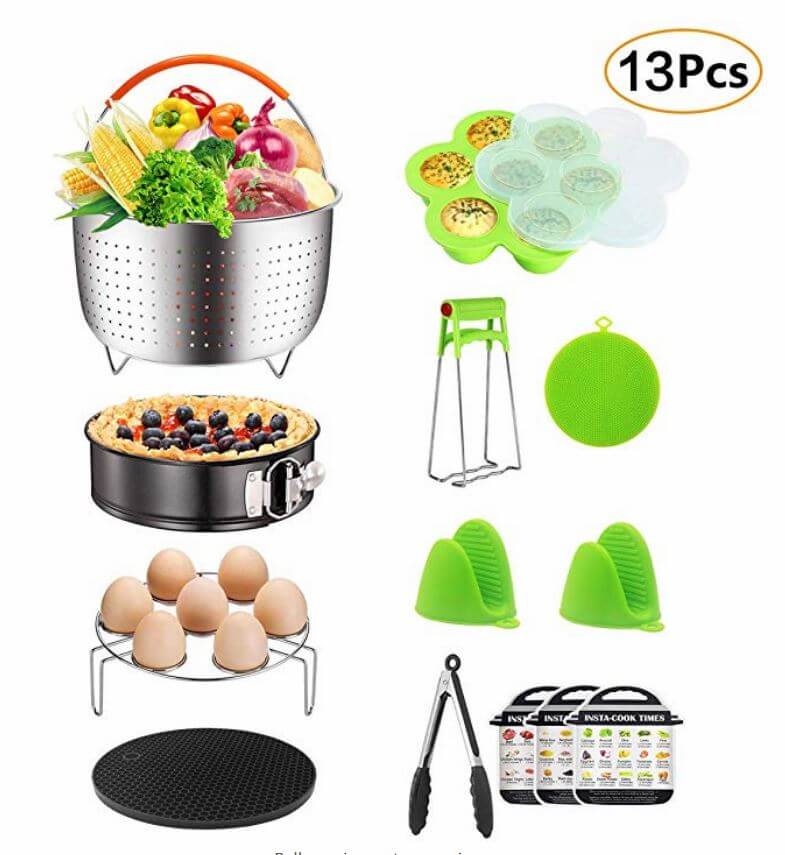 What Other Recipes Can I Make in The Ninja Foodi??
Here are just a few for you to take a peek at! Some are my own recipes, and some are delicious recipes from my friend at The Salted Pepper!
If you have any other questions about the fabulous Ninja Foodi, please feel free to message me personally on this page,  or just leave a comment below! Thanks so much for stopping by The Salty Pot today, I hope you have a wonderful day!!