Easy game day snacks are on the menu when everyone is ready to sit down and enjoy the show! Planning the menu for your party can be a bit of a pain but I have compiled a list of recipes from sliders to desserts, to cocktails that will make putting together the perfect party menu a breeze for you.
Grab a notepad and build a menu packed with everything you need, add a veggie tray and you can sit back and relax knowing you have everything you need to keep a crowd full and yet still enjoy the game yourself.
This post may contain affiliate links. If you make a purchase after clicking a link, I may earn a small commission AT NO COST TO YOU. As an Amazon Affiliate, I earn from qualifying purchases.
Football Finger Foods You'll Love!
1. Sliders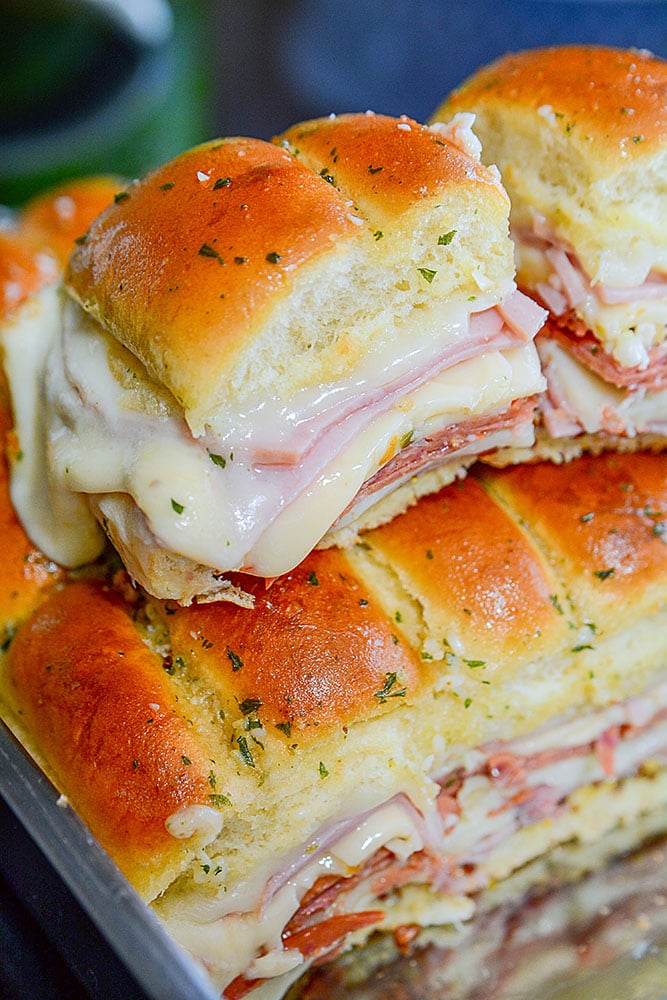 Sliders are small, bite-sized sandwiches that are perfect for game day gatherings or any casual event. They are typically made with smaller buns and a variety of fillings such as beef, chicken, pork, or even made vegetarian.
They are really versatile. Served warm or cold, they and can be topped with different ingredients such as cheese, lettuce, tomato, and pickles and served with different sauces such as ketchup, mayonnaise, or mustard. Some popular sliders include cheeseburger sliders, pulled pork sliders, and chicken sliders.
They are easy to make and are perfect for parties because they are easy to eat and don't require utensils. They can be made in advance and then heated up quickly in the oven before serving, just like my Easy Italian Sliders Recipe.
Sliders are a delicious and convenient option for game day gatherings and can be customized to suit different tastes and dietary restrictions. Also, making them is a great way to save money especially if you have leftover proteins from a previous meal like I used in my Cheesy Roast Beef Sliders with Au Jus.
Getting unique and creative with your slider ingredients is a perfect way to make an unforgettable and delicious menu for your game day party for less than the cost of catering a giant sub or other common party sandwich options. Using meatballs to make Italian Sausage Meatball Sliders is a great example of that!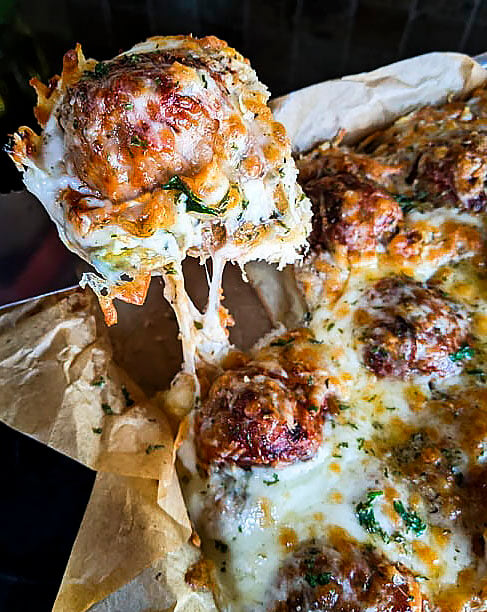 Or if chicken is more your thing, try these Chicken Cordon Bleu Sliders!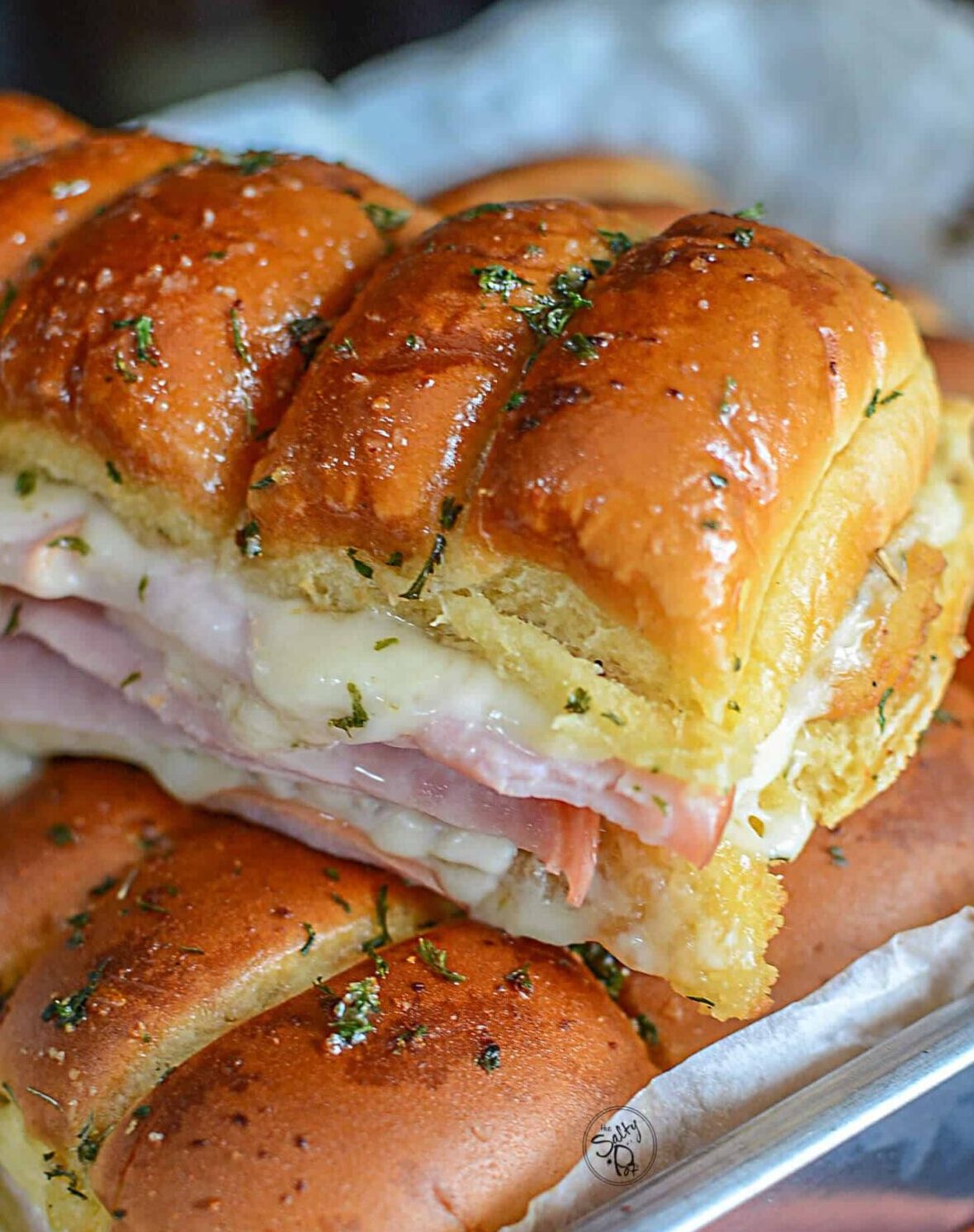 Lastly, for a "slider-ish" type of food to serve, try these Hot Ham and Cheese Sandwiches I've made several times. They're fantastic because they feed a bunch of people, and they're different because instead of using slider buns, you use Pillsbury crescent roll dough!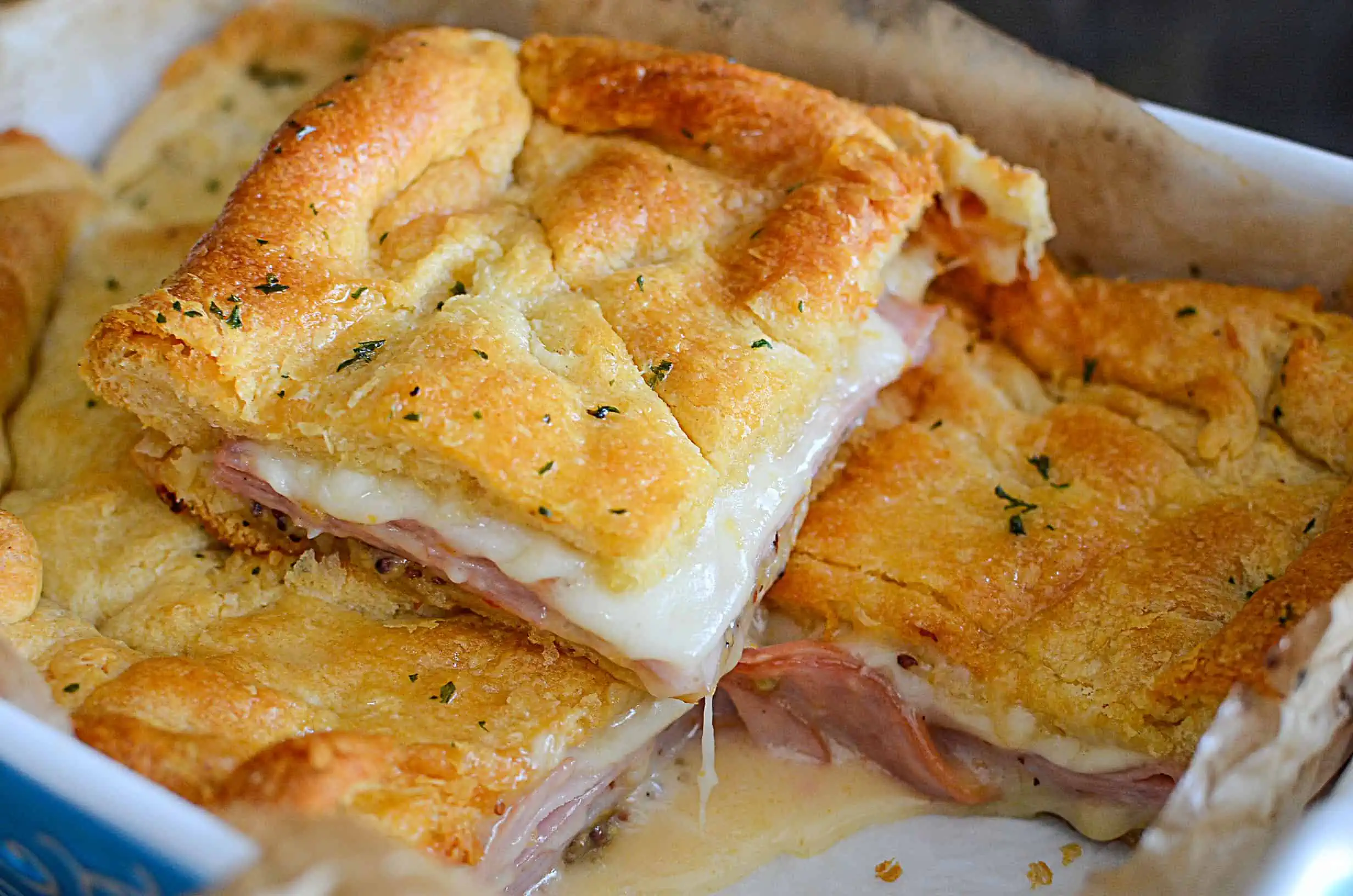 2. Wings
Other game day snacks are foods like Chicken Wings. They're a classic football food favorite that can be prepared in a variety of ways. They can be fried, baked, air fried, or grilled and coated in a variety of sauces such as buffalo, BBQ, or honey mustard. One of the most popular ways to prepare chicken wings is to fry them and then toss them in a spicy buffalo sauce.
The crispy texture of the fried chicken combined with the tangy and spicy sauce makes for a delicious and satisfying snack. Chicken wings can also be served with a variety of dips such as blue cheese or ranch dressing to add an extra layer of flavor.
The way that I've enjoyed making wings is by using the Ninja Foodi. I pressure cook the wings and then air fry (or air crisp) them after. Some of the most popular recipes on the blog are the Ninja Foodi Garlic Parmesan Wings, the Air fried BBQ wings as well a delicious Teriyaki Wing Recipe!
Chicken wings can be a perfect appetizer or a main course. They are easy to make and are sure to be a crowd-pleaser at any game day gathering. Just lay them out on serving trays buffet style with the rest of your game day menu and let everyone grab and go.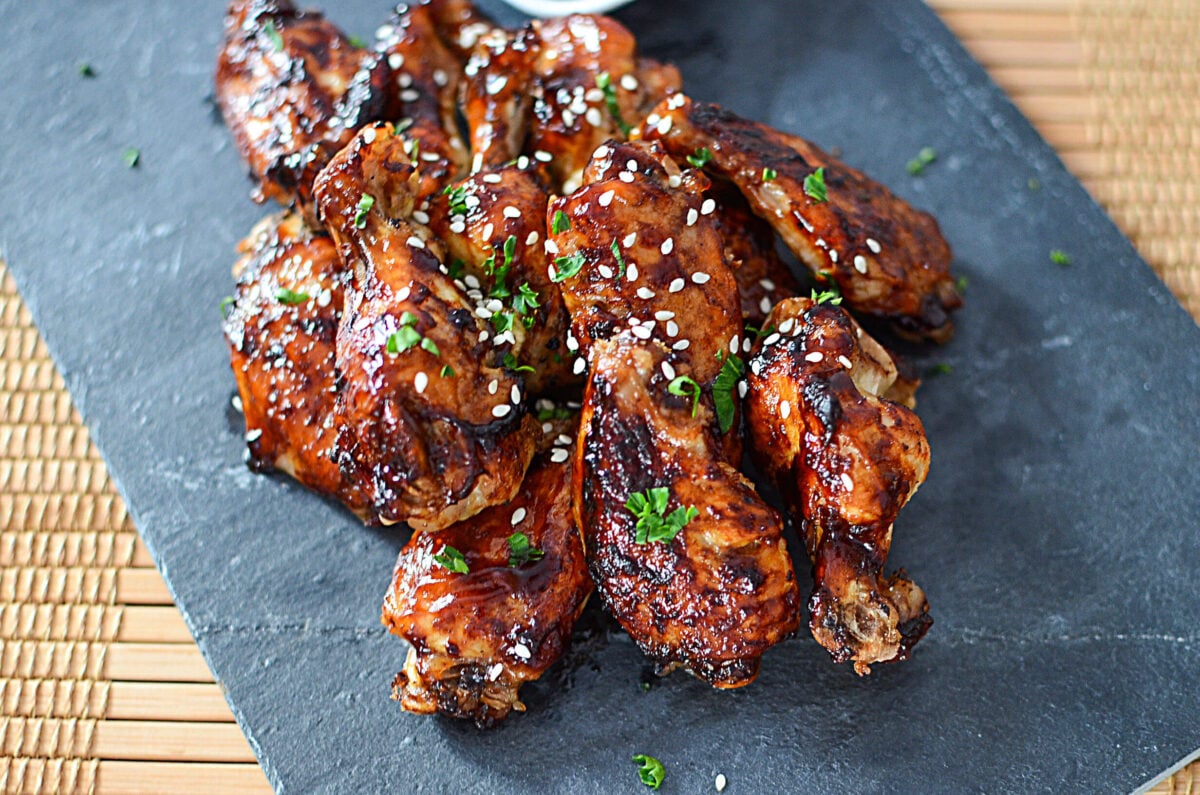 For a unique and insanely delicious Chicken wing recipe, try these Sweet and Spicy Grilled Wings on skewers. They're a hit with everyone that I've served them to!
3. Sausages and Brats
Sausages and bratwurst are very popular game-day party foods that are easy to prepare and delicious to eat. They can be grilled, boiled, or even pan-fried, like these Beer Braised Pan Fried Brats, and served with different toppings and sides.
Brats can be made with a variety of meats such as pork, beef, chicken or turkey and also can be flavored with different spices such as garlic, onion, fennel, and cumin. Bratwurst, a traditional German sausage, is a common option that is often served with sauerkraut and mustard.
Sausages can be also served in a roll or a bun with a wide variety of amazing toppings such as grilled onions, peppers, cheese, and mustard. They are a popular option for game day parties because they are easy to make and are a crowd-pleaser. They can be also served as a main dish or as an appetizer, they are sure to be a hit with partygoers.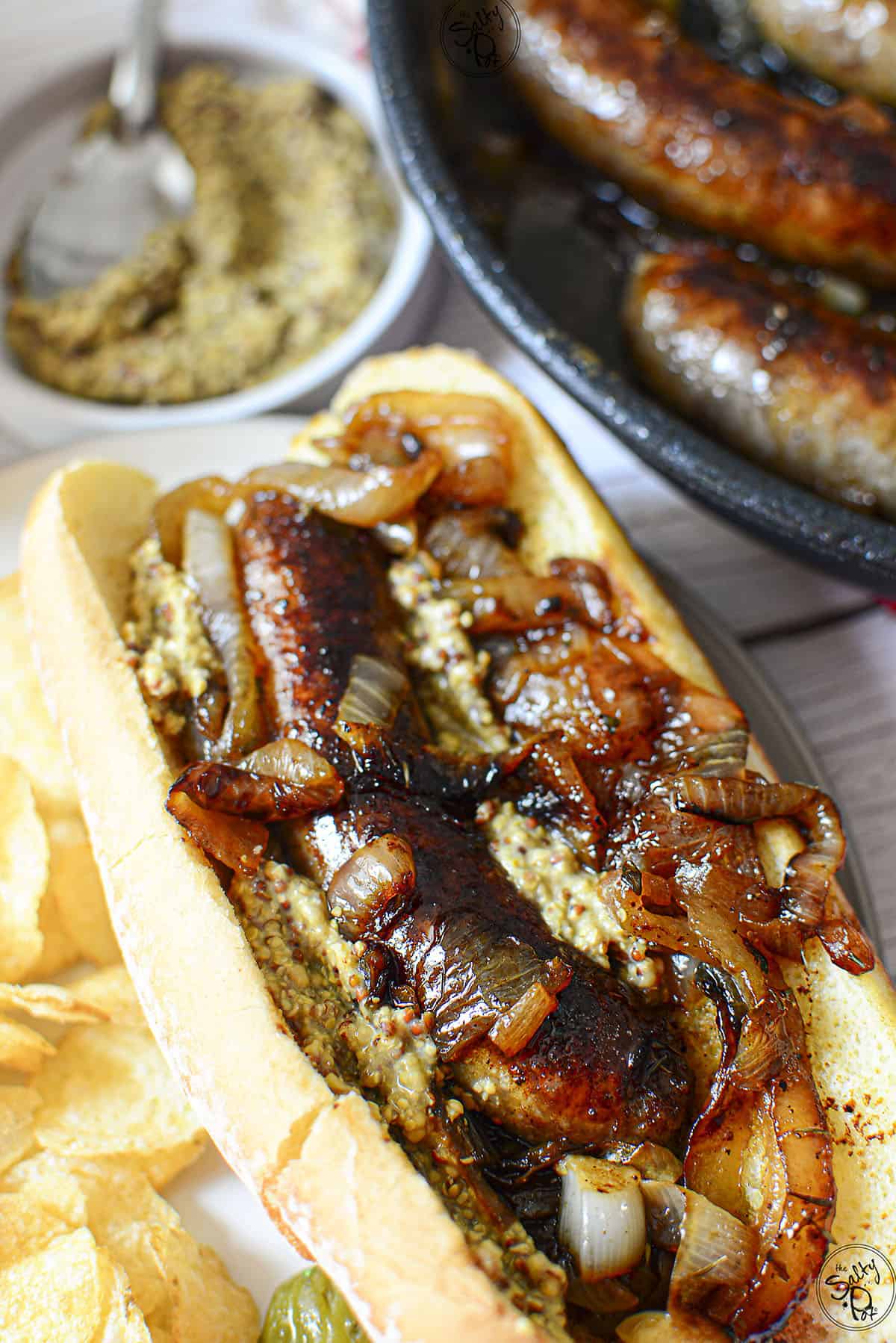 The old stand-by of hot dogs is always a great idea, but why not try making them an easier (and might say more fun) way? These Air Fryer Hot Dogs are a fun and really delicious way to make them. No grill is required, the air fryer does a great job of cooking them, and there are no worries about standing outside while you miss the game!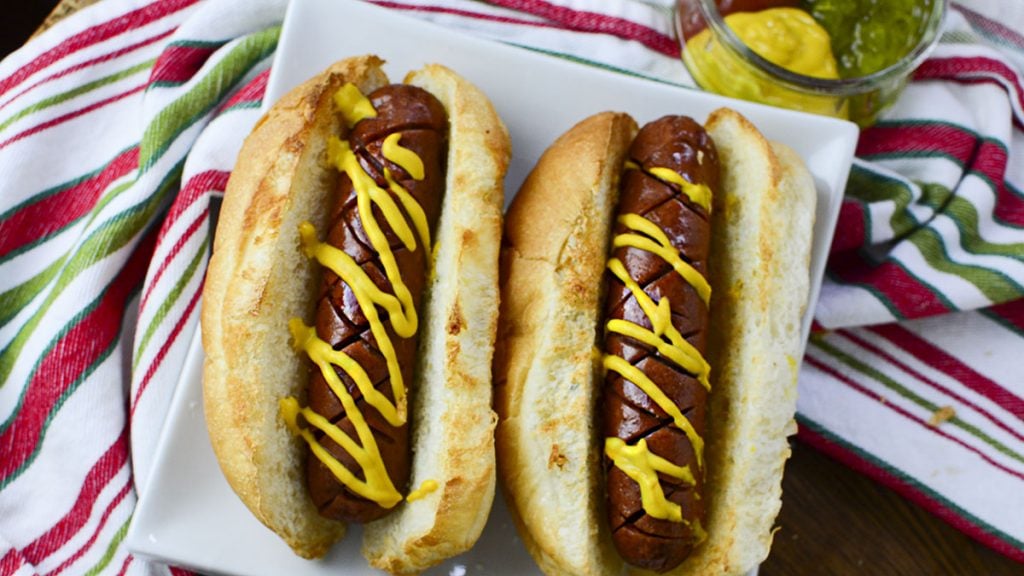 Appetizers
Let's face it, no game day spread is complete without finger foods. These appetizers are tasty and fun. These allow your guests to munch without needing silverware making them perfect for eating while focused on the big game.
Easy-to-make snacks like these Slow Cooker Garlic Ranch Pretzels are fantastic. Pile the pretzels and the seasonings into the slow cooker before the game starts and in no time you have a delicious snack that goes great with any beverage. The same thing goes for these Buttery Corn Chips treats. These are my favorite!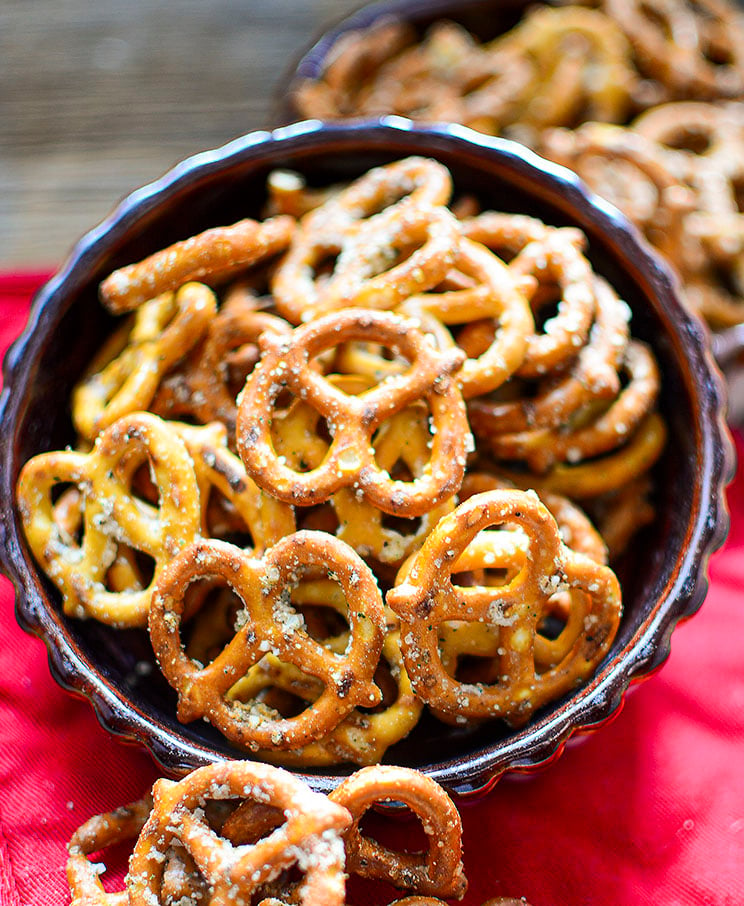 These appetizer recipes are easy to make and perfect for serving at any party though they are absolutely perfect for game day. From dips to savory bite-size snacks, you can't beat the convenience of appetizers in your party spread.
Some examples you could try might be these Beef Hot Pockets that can be served in small dishes of gravy – they're different and insanely delicious. I can almost guarantee your guests will love this one!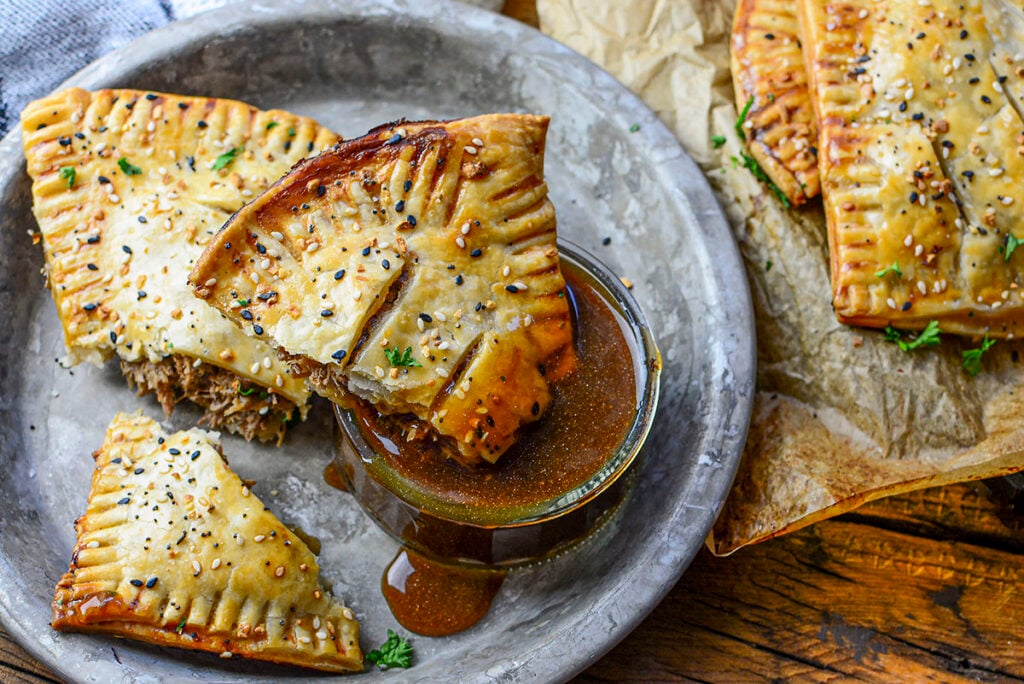 A few great dip ideas are a Creamy Black Olive Hummus as well as my Mediterranian White Bean Hummus which is absolutely fantastic.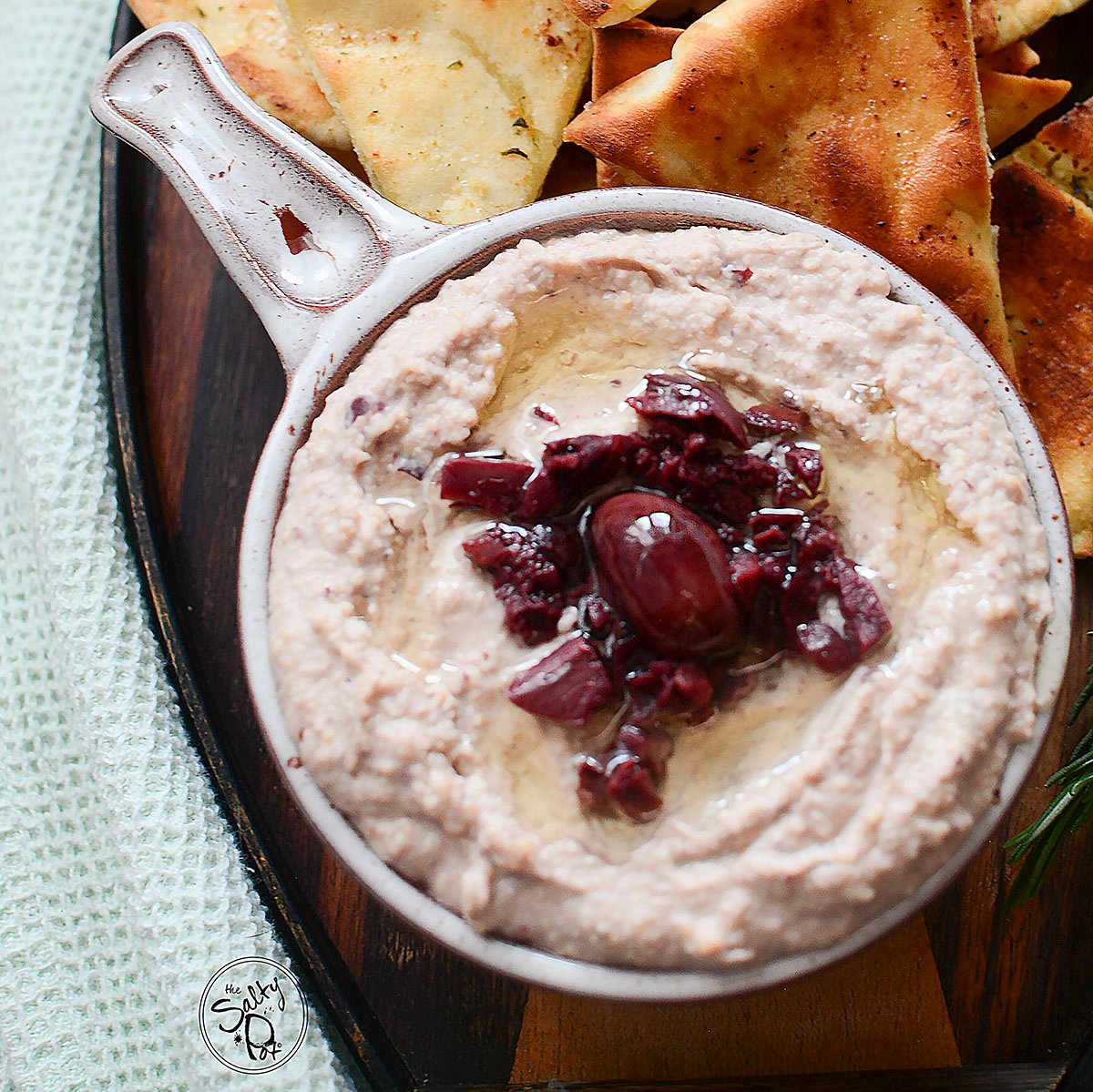 These dip ideas are great because they're filling and they're different than typical dips you might find on a snack table.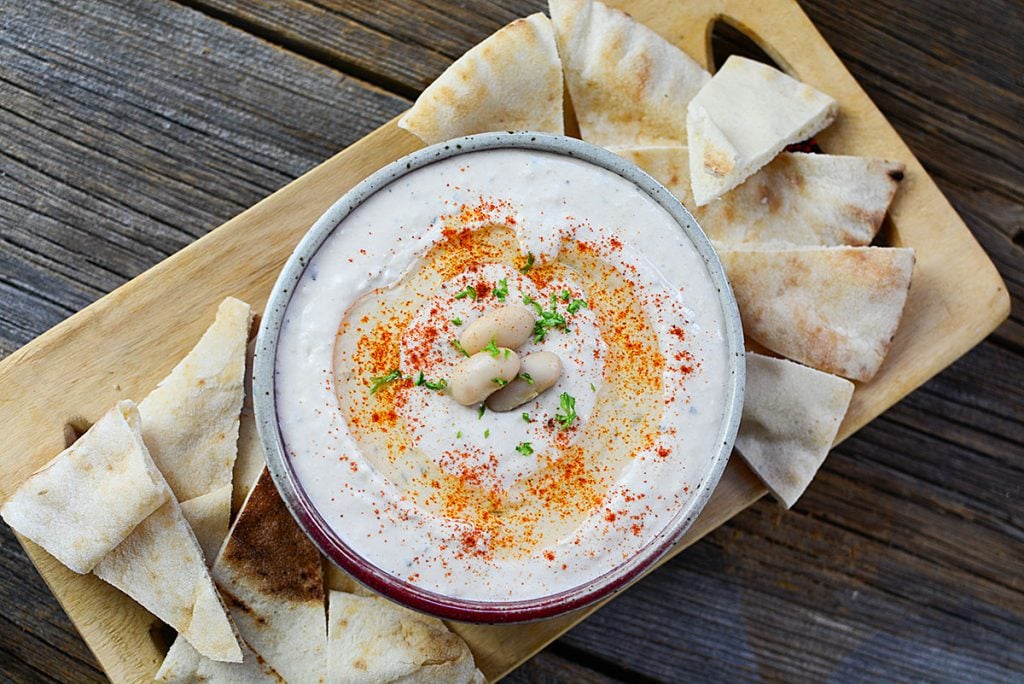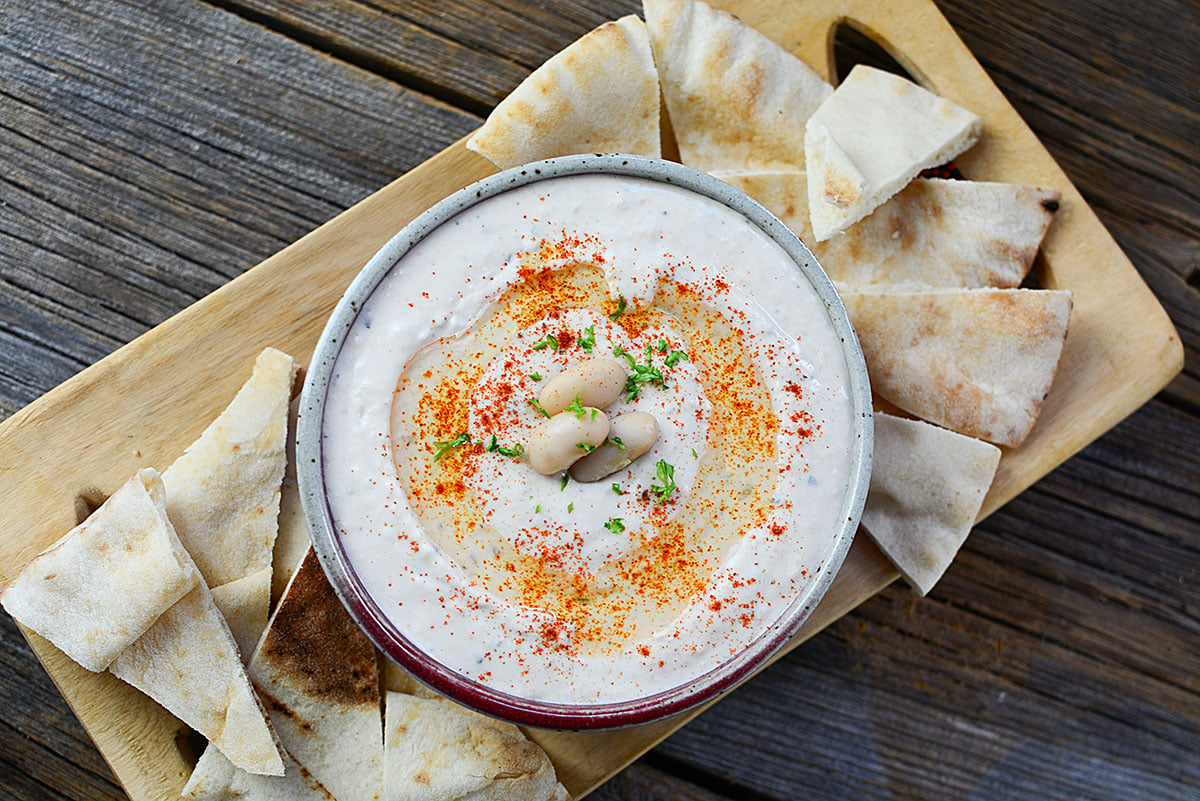 Game Day Finger Foods
These desserts can be made in a variety of flavors and styles, and they are perfect for satisfying sweet cravings and bulking up your party table. Some popular options include brownies, cookies, cupcakes, and truffles. Brownies can be made in a variety of flavors such as chocolate, peanut butter, and caramel.
Cookies can be made with different types of dough such as chocolate chip, oatmeal, and sugar. Cupcakes can be made in a variety of flavors such as vanilla, chocolate, and red velvet and topped with different types of frosting. Truffles are bite-size chocolates that can be made in a variety of flavors such as dark chocolate, milk chocolate, and white chocolate.
These bite-size desserts below are perfect for satisfying sweet cravings and are easy to eat without utensils. They are sure to be a hit with partygoers and will add a sweet touch to any game-day party.
Cocktails to add to your Game Day Recipes
Cocktails are a great addition to any game day party, they can be a perfect way to celebrate a win or to help forget a loss. They can be made with a variety of ingredients such as spirits, mixers, and fruits.
Some popular options include Margaritas, Bloody Mary, and Beer cocktails. Margaritas can be made with tequila, lime juice, and triple sec. Bloody Mary is a classic cocktail that can be made with vodka, tomato juice, and a variety of spices. Beer cocktails can be made with a variety of beers such as lagers, ales, and stouts, and mixed with different ingredients such as fruit juices and syrups.
Other cocktails can be fun to serve that have fruity flavor profiles for those who don't love a 'boozy' forward drink. Slushy, yummy drinks that can be made easily in your blender are always welcomed like my Pineapple Slushie. (This drink can also be enjoyed with no booze added!)
Other cocktails that are not slushy but still has a tropical profile is my Tropical Sunset drink and my Tropical Mermaid recipe as well as this Watermelon Vodka Punch cocktail. (It's a fan favorite!)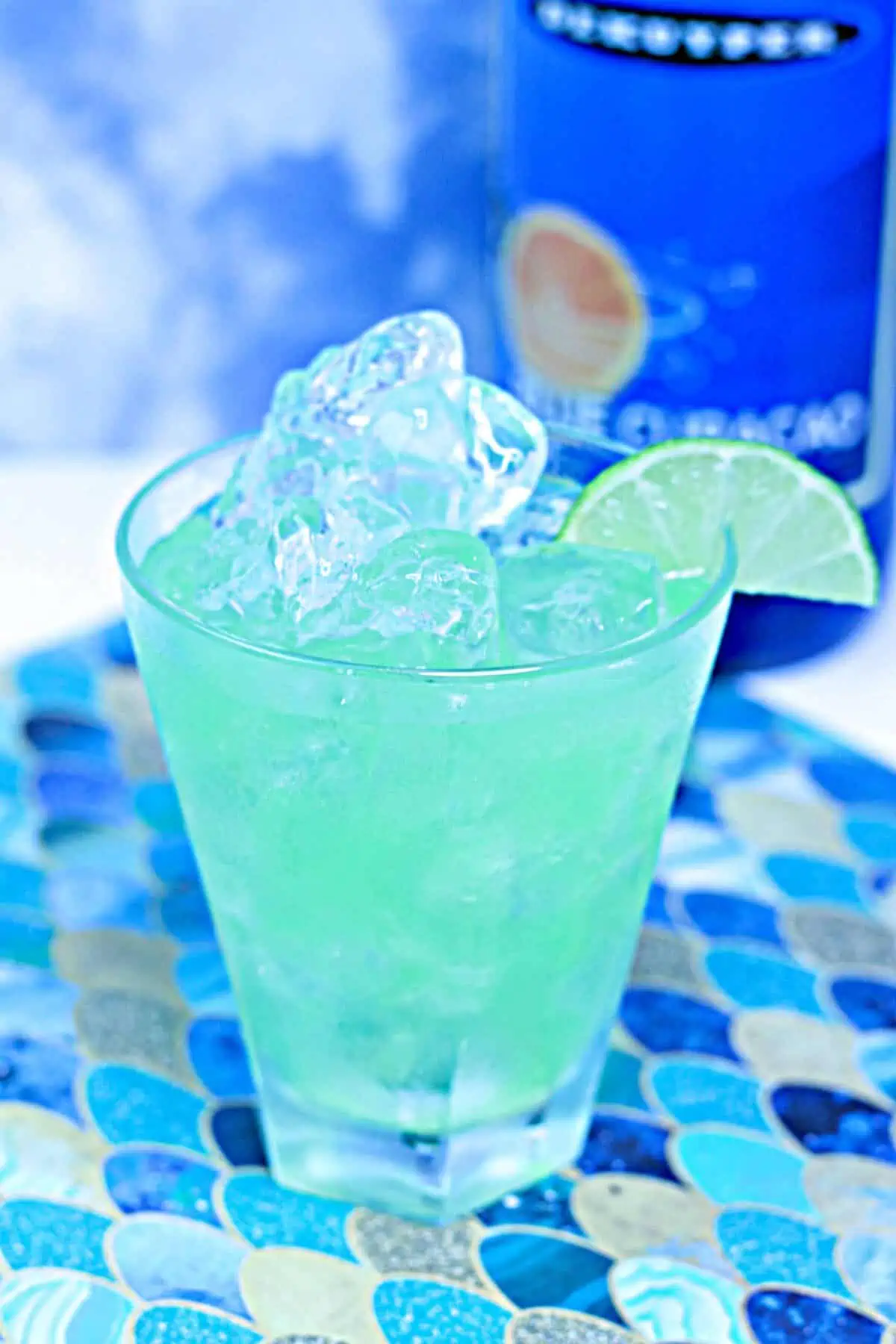 If it's chilly on your tailgating day celebrations, this Fire Ball Apple Cider cocktail is the perfect solution to warm up the partygoers. The Cinnamon and apple flavors in a drink are super delicious in this one.
Another warm, non-alcoholic drink idea is this Butter Caramel Apple Cider beverage. It's so tasty and delicious – a real crowd-pleaser.
These cocktails are perfect for any game-day party and are sure to be a hit with partygoers. I have even explained how many can also be served as a non-alcoholic version for those who prefer non-alcoholic beverages. They are a great way to add a festive touch to any game-day party.
Be sure to save this page because we will be adding more great recipes over time so you can mix things up for the next game.