Just in time for poolside parties and backyard barbecues, this tropical mermaid cocktail swoops in and steals the show. Delicious sweet cocktails that are the perfect treat to give you those mermaid vibes!!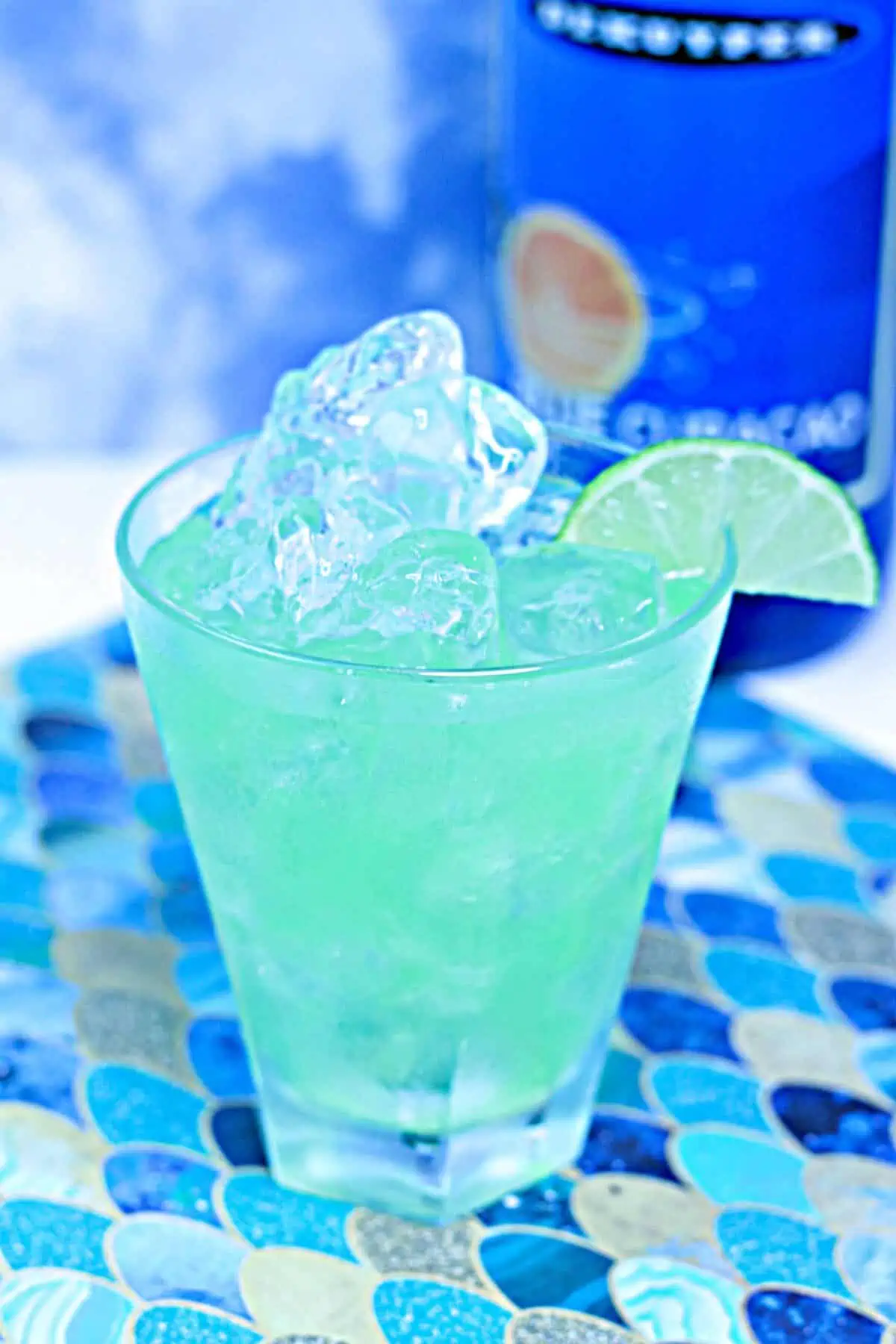 Tropical Mermaid Cocktail
This boozy mermaid drink is ideal if you love a sweet drink that packs a punch of flavor! If you are hosting a dinner party or get-together and serve this to friends, they are going to rave for a long time about it (just like my Watermelon Vodka Punch Recipe – seriously, amazing)! I am sure this tropical drink recipe is sure to become a huge favorite.

How To Make A Yummy Tropical Mermaid Cocktail
You are going to love everything about this tropical mermaid drink, including the fact that it's so darn easy to make! Because it's so easy, you might as well make a couple! (or as many as you want, I won't judge!)
Pour in the coconut rum, banana rum, pineapple juice, and lime juice into a large pitcher.
Stir everything up.
Drizzle in some Blue

Curacao

Place some ice in some glasses, put in a few lime slices and pour in rum mixture.
That's it! Put on lime slices for a garnish and go to flavor town sipping on this delightful and refreshing blue mermaid drink.
Mermaid Rum Punch Variations
If you make this mermaid cocktail just the way I have written it, you will love the flavor! So when you've made enough of them to become an expert, why not have some fun and play around with the recipe to try out some other flavors!
Here are some of my go-to ideas for you to try:
Pineapple – What is more tropical than pineapple? Add a sliced pineapple ring as a garnish and toss a piece or two in the glass. It's so yummy!
Lemonade – If you don't want to use pineapple juice, have no fear! You can replace it with lemonade instead.
Frozen Limeade – Another delicious option of you ran out of pineapple juice!
Cherries – I like adding some maraschino cherries to the mix because it will make the mermaid cocktail more of a pinkish-purple color.
Mango – Go wild and add in a few pieces of mango. The flavor combination is going to blow your mind! For real!
Vodka – Switch up the rum and add a flavored vodka! There are many fruity-flavored vodkas (and even a whipped cream-flavored variety!!) that would go so well with this tropical cocktail! The brand Pinnacle has an excellent whipped cream-flavored vodka! (not sponsored, I just like it! lol)
Ice – Try using your blender to blend the ice into a slushy type mermaid drink! Thick straws would be the best for this drink!!!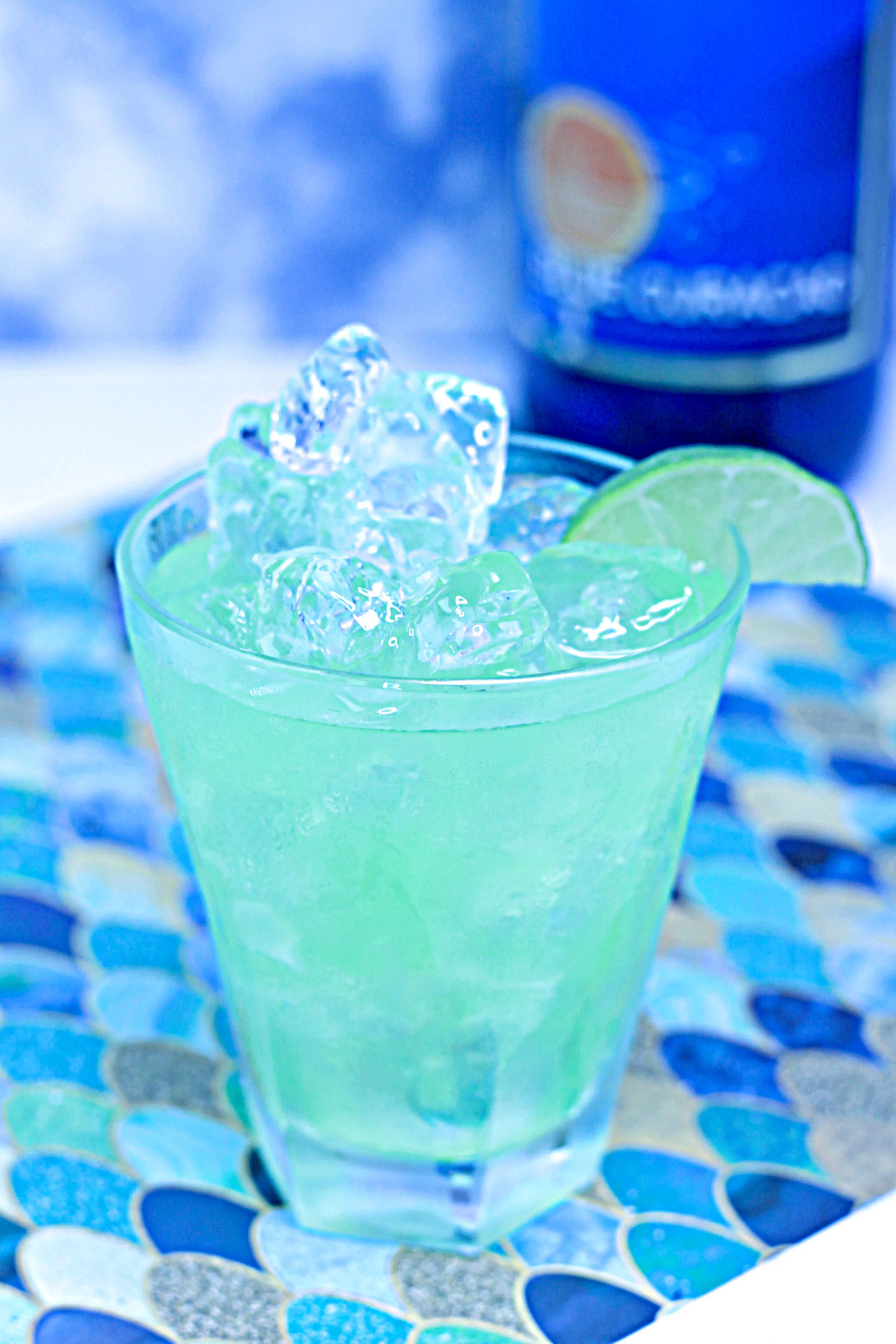 When To Serve This Tropical Mermaid Drink
You can serve this tropical mermaid drink any time you wish! It's a great way to unwind after a long week or when you have friends over. Here are some ideas when this tropical mermaid cocktail is sure to be a hit:
Weddings – Hosting an outdoor or tropical-themed wedding? This would make a perfect signature drink, and the guests will go crazy for it.
Birthday Parties – If you are having an adult birthday party, everyone will enjoy this grown-up drink! Celebrate in style.
Bachelorette Parties – Bring out your inner mermaid with some of these delicious mermaid cocktails.
Pool Party – Can you even have a pool party if everyone isn't sipping on this tasty drink?
Girl's Nights – All your girls could drink this tropical drink with a mermaid vibe!
Can I Make This Cocktail Non-Alcoholic?
Absolutely!! There's no need to use the rum if you're not feeling the boozy part. 🙂 Simply leave it out and pile all the ingredients into a punch bowl, add extra ice, and VOILA, you have a fantastic Mermaid Punch to serve at parties with little ones!!
Incidentally, if you're looking for a few other fun 'mocktails' for younger ones, have a peek at this collection of non-alcoholic drinks that are perfect for kids! 25 Delicious Mocktails For Kids. (I know a few adults who have loved a few of these non-alcoholic mocktails as well!!)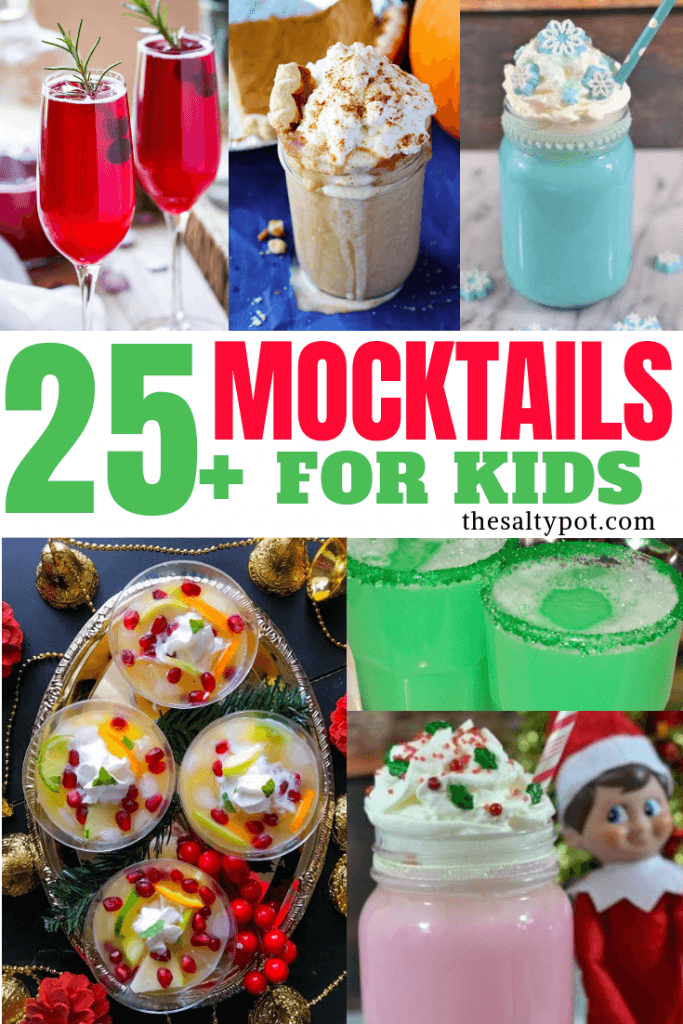 Is Coconut Rum Strong?
If you aren't a huge drinker or haven't tried coconut rum, you may be wondering how strong it is. Well, the good news is that it's not overly strong at all. Its pleasant flavor goes down smoothly, and it normally doesn't have high alcohol content.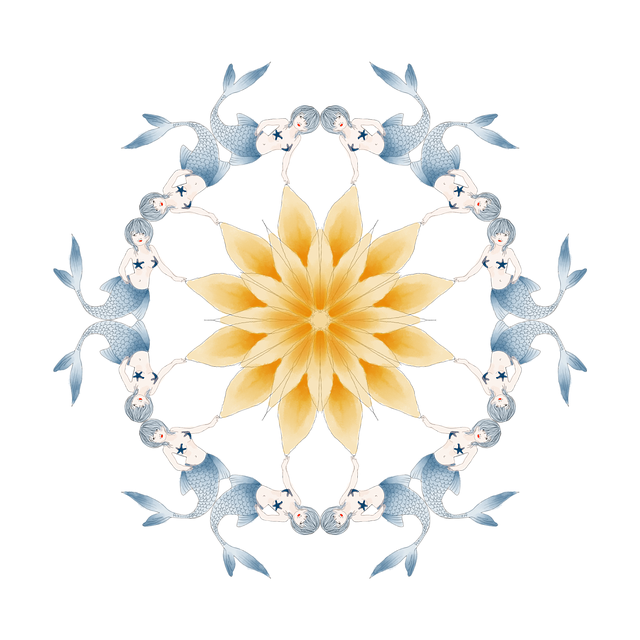 Does Rum Need To Be Refrigerated After Opening?
When you make this tropical cocktail, you may be curious about what to do with leftover rum. You can just toss it in your cabinet because it doesn't need to be refrigerated at all. Simply store it away until the next time you are in the mood for a tropical cocktail!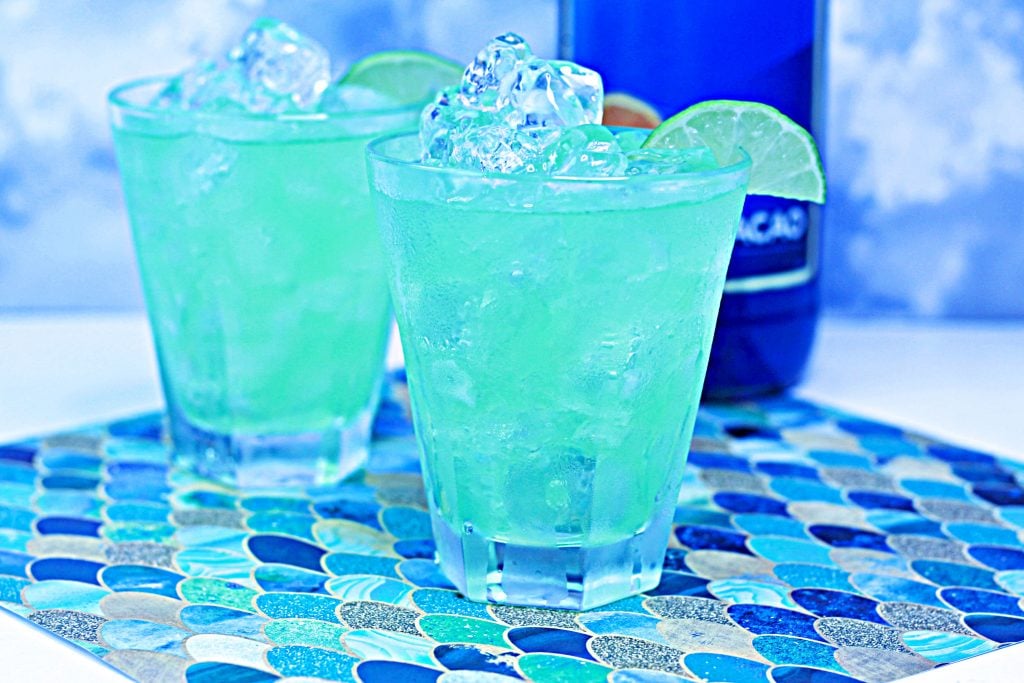 Looking for some fun appetizers/snacks/dishes to serve with this cocktail? Take a look at these delicious suggestions!
Want some more fun beachy or tropical drinks to serve with this? Check out these suggestions:
I hope you enjoy this tropical cocktail! Whether you make it with rum (or vodka!) or not, the flavors will scream tropical vibes all summer long! I'd love to hear what you thought of the cocktail (or mocktail!) and how you switched it up! Thanks so much for stopping by The Salty Pot today, and I hope you have a fantastic day!
TROPICAL MERMAID COCKTAIL
A tropical cocktail that has flavors to whisk you away to some sunny, ocean type beach -- or at least to your sunny backyard to enjoy the summer!!
Ingredients
4 oz coconut rum 
2 oz Banana Rum
1 oz blue Curacao 
8 oz pineapple juice
½ oz fresh lime juice
lime slices, for garnish
ice cubes
Instructions
To a pitcher, add the coconut rum and banana rum, pineapple juice, and lime juice.
Stir to combine.
Top with Blue Curacao stir lightly
Fill serving glasses with ice cubes and a few lime slices.
Top with mermaid cocktail mixture.
Garnish glasses with a slice of lime.
Notes
Try to use fresh lemon juice if possible for best results.
An alternative to ice cubes is crushed/shaved ice to make mermaid slushies!! YUM!!
Nutrition Information:
Yield:

4
Serving Size:

4 ounces
Amount Per Serving:
Calories:

126
Total Fat:

0g
Saturated Fat:

0g
Trans Fat:

0g
Unsaturated Fat:

0g
Cholesterol:

0mg
Sodium:

3mg
Carbohydrates:

19g
Fiber:

1g
Sugar:

14g
Protein:

1g
***DON'T FORGET TO PIN THIS TROPICAL MERMAID COCKTAIL RECIPE TO YOUR FAVORITE PINTEREST BOARD FOR SAFE KEEPING TO USE FOR LATER!**