Oh yeah… You know what's coming right? Quite possibly the VERY best recipe that includes the corn chip. Yes my friend, say hello to "Buttery Ranch Corn Chips". Trust me when I say – you make these, they won't last long in your house!
This post may contain affiliate links. If you make a purchase after clicking a link, I may earn a small commission AT NO COST TO YOU.
As an Amazon Affiliate, I earn from qualifying purchases.
BUTTERY RANCH CORN CHIPS
So what are buttery ranch corn chips, you ask? Well, let's just say they are the epitome of everything a snack should be. Corny, zesty, buttery, salty, ranchy, etc. They hit EVERY note (for me, at least) in the perfect snack bite.
Ok, wait, What Are Corn Chips Again?
Also known as Fritos (as you can tell from the bag.. lol), corn chips are an amazing little snack made with cornmeal and fried (or baked) into a cool little strip or like, scoop shape. These particular ones are made by the brand Fritos (or Fritolay).
This post is NOT sponsored by them.

Are These Ranch Fritos Gluten-Free?
You bet they are! I did a bit of research into the products themselves and Frito's website says they are gluten-free AND, guess what?
If you use Hidden Valley Ranch Seasoning, their website claims they are gluten-free as well! So that means that this super yummy buttery ranch corn chip snack is GLUTEN FREE all around!! Yaaaayyy!!
What Ingredients Do I Need?
Easy!! You'll need:
Corn Chips. (try and find low sodium ones if you can. I've linked some in the recipe card for you to see)
Hidden Valley Ranch, ranch seasoning mix
Butter
Montreal Steak Seasoning (or a well mixed steak seasoning)
What About Appliances? What Do I Prepare These Ranch Fritos In?
You'll need your slow cooker / Crockpot. No need to butter the insert, I found the corn chips didn't stick.
You could use a slow cooker liner if you wanted, for easy cleanup.
Can I Make These In My Oven?
Absolutely. Transfer the seasoned mixture into a heavy-walled roasting pan. Roast the corn chips at 250 for 30 with the lid off. Remember to keep mixing them while they're in the oven as well.
We don't want anything to burn!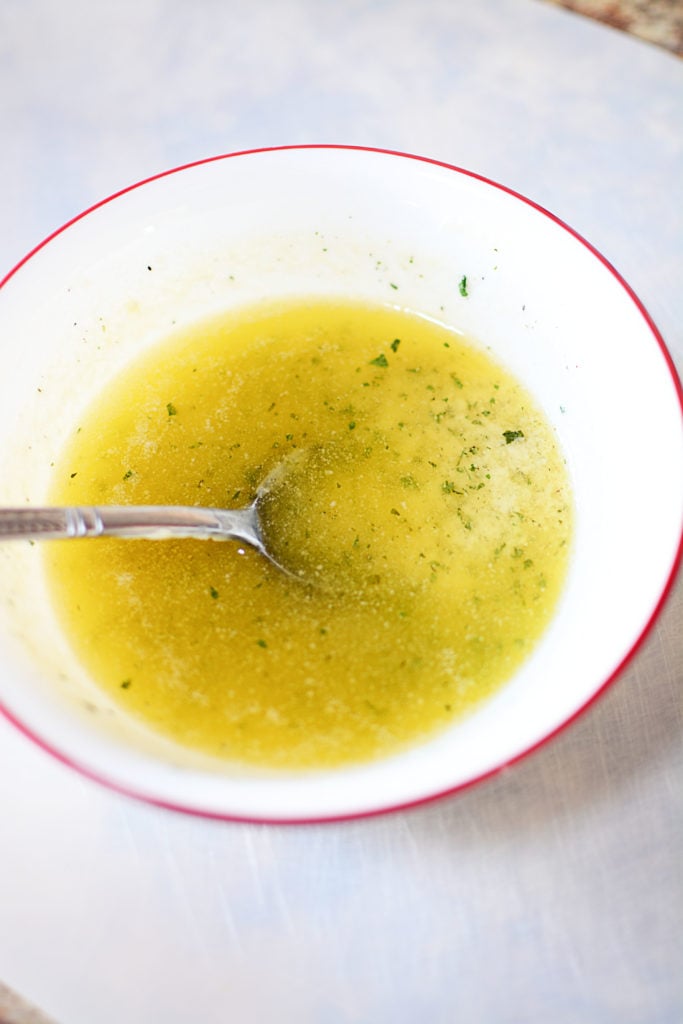 Using Montreal Steak Spice
If you don't have access to Montreal Steak Spice (I've linked some in the recipe card if you want to take a peek), feel free to use your favorite bbq dry rub or mixed spice combination.
The most important thing here is that you like the seasoning blends that you use on your steak, then you'll enjoy it on the corn chips as well!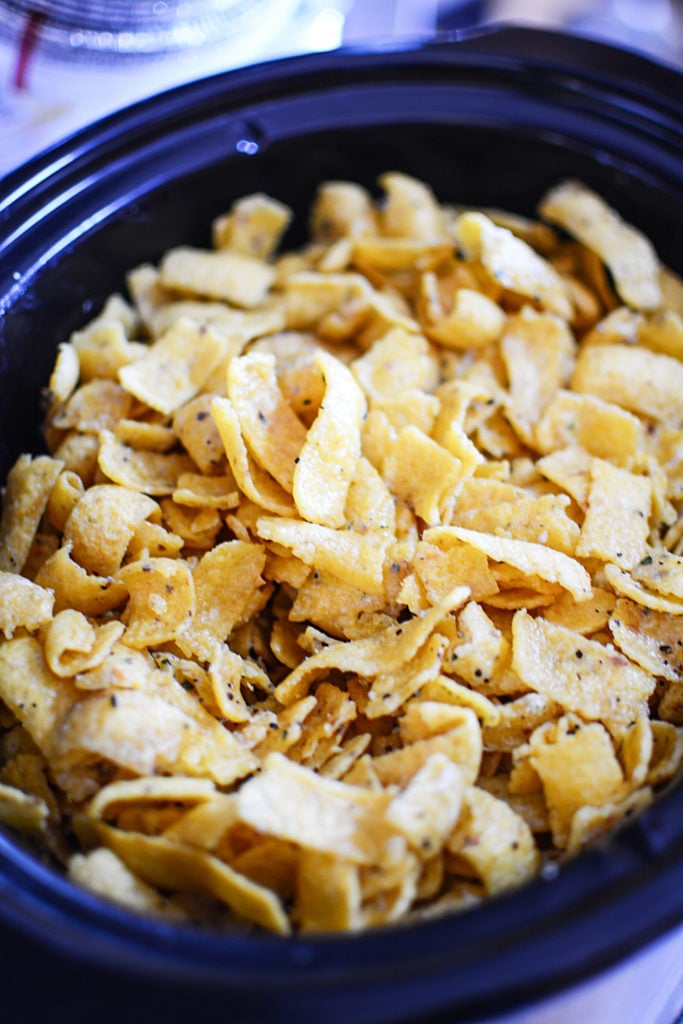 Can I Make These Cool Ranch Corn Chips Ahead Of Time?
Yes, not a problem. Just be sure to store them in a cool, dry place in a container with a lid. However, that being said, these corn chips snacks are TOTALLY AMAZING when they are served warm and buttery, fresh from the slow cooker!
How Long Will They Keep For?
Honestly, I'd say up to a week as long as they are kept dry, but really…….. I highly doubt they'll last that long!! lol
These crockpot corn chips are SO incredibly easy to make, and they are HUUUUGE hit at any function or game day thing I make them for. Ppl LOVE them!!
They're so buttery and well seasoned, they are incredibly addictive. Fair Warning!! lol!
Btw, if you're looking for a few other snacks to go along with these cool ranch fritos, check out these awesome Chili Lime Appetizers and my Shrimp and Avocado Salad Appetizer!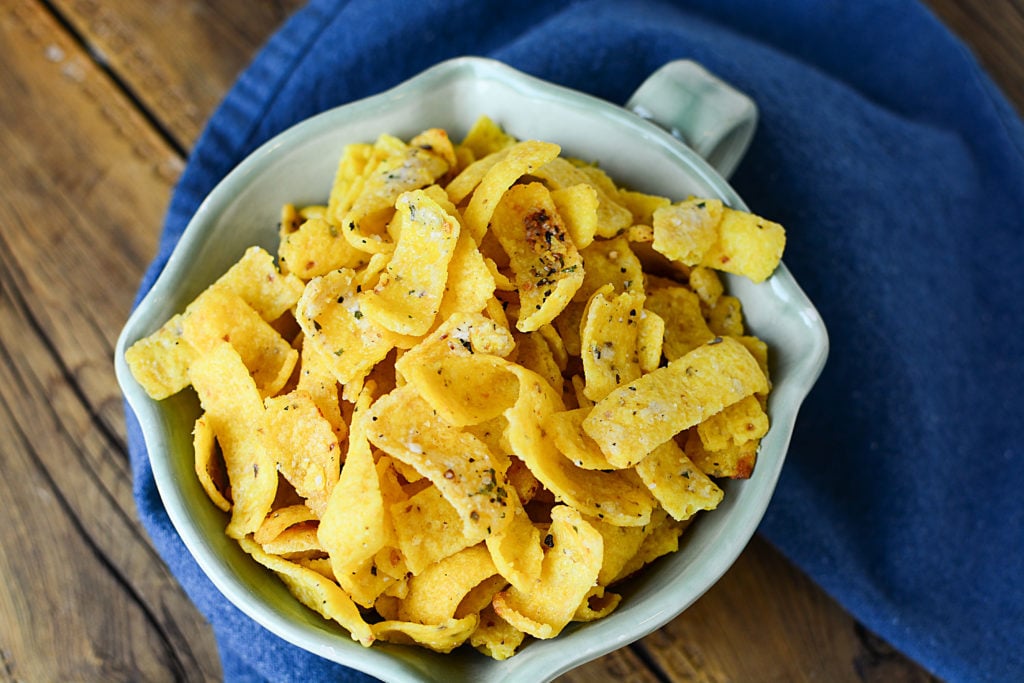 Cooks Tip:
Stir stir stir! Be sure to mix them up every 20 min or so, so they don't burn to the bottom of the slow cooker. But be gentle!
When buying the corn chips, try and find a low sodium version if you have people who are sensitive to salt.
Ok, so there you have my lovelies!! I hope you truly enjoy this buttery ranch corn chips snack! PLEASE let me know how you switched it up when you made it! What steak seasoning did you use if you didn't use the Montreal Steak Spice?
And, as usual, thank you SO much for stopping by The Salty Pot today!! I love to have you around and please feel free to drop me a note below or shoot me an email at joanne@thesaltypot.com if you have any questions or comments!! Until next time, have a fantastic day!!
Buttery Ranch Corn Chips
Yield:
24 ounces of awesome snacks
Cook Time:
1 hour
30 minutes
Total Time:
1 hour
40 minutes
Buttery, ranchy, zesty, corny, salty, with a hint of garlic - these buttery ranch corn chips (or fritos) are the absolute perfect snack to have at parties, at home, pretty much anywhere that you want fantastic, yummy, and addictive snacks to be!!
Ingredients
2 X 10.5 oz Frito Corn Chips Original
1 packet of Hidden Valley Ranch Seasoning
¾ c butter, melted
2 teaspoon Montreal Steak Seasoning
Instructions
In a bowl, pour the two bags of Frito corn chips.
Mix together the butter and ranch seasoning.
Pour over in small increments, the butter mixture over the corn chips and fold. Try not to mix too hard so that it breaks the corn chips.
With every addition of the butter mixture to the chips, sprinkle some of the Montreal steak seasoning as well. Be sure its well distributed throughout the chips.
Transfer to a slow cooker and cook on high WITHOUT THE LID, for 1.5 hours, mixing them every 15-20 minutes or cook on low for 3 hours, again, mixing occasionally, and without the lid on the slow cooker.
After cooking time is up, transfer to a serving bowl and dig in!
Notes
Try and find a low sodium corn chips if you can. I've linked a source above in the recipe card if you can't find them.
Be sure to give the corn chips a few mixes so they don't burn at the bottom of the slow cooker.
Nutrition Information:
Yield:

20 servings
Serving Size:

1 cup
Amount Per Serving:
Calories:

224
Total Fat:

17g
Saturated Fat:

6g
Trans Fat:

0g
Unsaturated Fat:

10g
Cholesterol:

19mg
Sodium:

281mg
Carbohydrates:

17g
Fiber:

1g
Sugar:

0g
Protein:

2g
***DON'T FORGET TO SAVE THIS BUTTERY RANCH FRITOS RECIPE TO YOUR FAVORITE PINTEREST BOARD TO USE FOR LATER!! ***