Easy beet recipes are great to have in your back pocket for a few different reasons. Beets are inexpensive, they're super nutritious, easy to cook and lastly, extremely versatile.
And that's exactly why I've gone ahead and compiled this nifty little guide to help you discover all you need to know about it. Scroll down to discover the nutritional profile of beets, their types, how you can cook with them, how to choose the best beets when you're out grocery shopping, and so much more!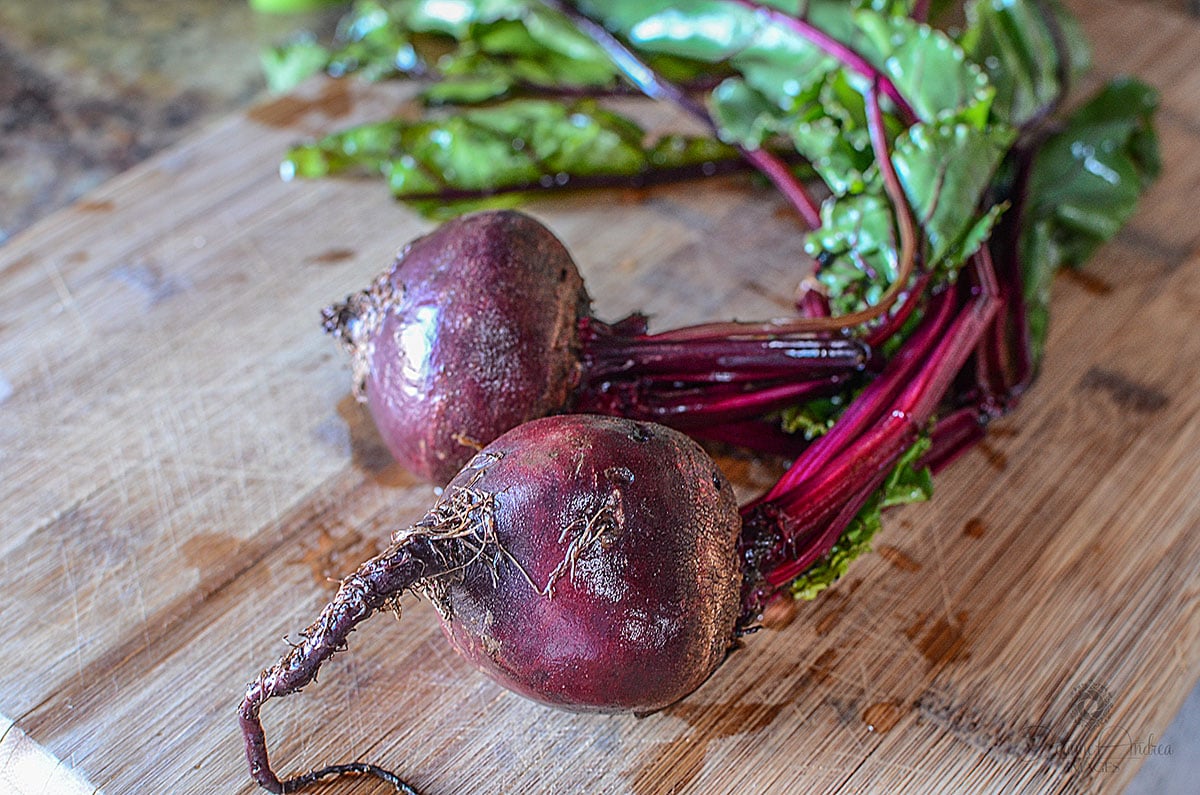 Why Beets?
Deep reddish-pink in color and packed with a ginormous number of nutrients, beets are one of the best veggies you should consider adding more of to your meals.
They're easy to grow if you have space, but so common that many grocery stores carry them now. There are not only the 'common' beet (known as Detroit Red), there are a lot of specialty beets, like Candy Cane beets that are striped and look like a candy cane, or Golden Beets, which are a bright orange color.
There are also another type of beet called a "sugar beet" which are not grown for eating but rather for sugar extraction. These beets are grown mainly to extract the sucrose from the root, which is then converted into our regular granulated sugar, icing sugar, etc.
Why are Beets Healthy for us? Beet Nutrition
Beets might be the star ingredient in a lot of healthy fruit juices and smoothies, but that's not all there is to this veggie. Beets have been consumed for centuries thanks to their high vitamin and mineral content.
They are chock full of fiber, which promotes a healthy gut and digestive system.
They contain impressive amounts of antioxidants, which have been found to significantly lower the risk of heart disease, cancer and many other health conditions.
Beets also contain compounds that reduce inflammation and diseases like asthma, high blood pressure, diabetes and obesity, which are linked to it.
Beets also contain good amounts of nitrates, which widen the blood vessels, improve brain function and boost stamina and energy.
They are a good natural source of vitamin C, potassium, magnesium and many other macro and micronutrients.
Picking the Perfect Beets
Of course, the key to success with whatever it is that you're cooking, is to choose the best, fresh ingredients, and that includes beets. If you're out to buy produce, here's what you need to know to make sure you pick the best beets.
Hold the beet and squeeze it between your fingers. If it is firm, it is a good sign.
Check for spots or discoloration or both. Pick beets that have a uniform outer layer, preferably with their greens still attached.
Keep an eye on the color. Fresh beets usually have a rich, deep ruby hue.
Avoid picking larger beets that have a hairy taproot, since they'll be more tough and hard. Stick to medium or small sized beetroots.
What Are The Best Ways To Cook Beets?
Like most other root vegetables, beets are incredibly versatile when you think of cooking with them. You can use both the root and the leaf part of the vegetable, and add them to your salads, soups, stews, smoothies and many other food preparations.
Raw:
You actually don't even have to cook them to use them, depending on the recipe. Just peeling the beet and shredding it, then adding it along with other fresh ingredients in a salad bowl is a wonderful way to make use of all the nutrients available in beets.
You can also juice beets and add the juice to your smoothies which add excellent nutrition and fantastic flavors (and sweetness!) to your morning drink.
Boiling/Steaming Beets:
Boiling or steaming beets is relatively easy. Scrub them clean, cut off the root and leafy ends. Place them in a large pot and fill with enough water to cover them by about ½″. Bring to a boil and cover loosely. Boil for about 30 minutes or until a fork can be inserted easily into them.
Steaming beets is easy as well. Place the beets in a large pot in a steaming basket . Place the beets inside the basket and add water to the pot. Cover and steam over medium high heat for about 30 minutes. When you can insert a fork easily, they are ready. Keep an eye on the water level so the pot doesn't run dry.
After boiling/steaming the beets, you can peel them, chop them or cut them into sticks or even julienne them. These can make for excellent additions to your salads and stir frys. Plus, the liquid used to boil them can be used for your vegetable stocks or sauces like curries, etc.
Roasting Beets:
If you're not a fan of the boiling beets, you can choose to roast them too! Personally, this is one my most favorite ways to cook a beet.
Clean off any dirt and debris from the beet. Cut off the tap root and the leafy end. Place the beets into large sections of heavy duty tin foil. If the beets are fairly large, you can carefully cut them in half.
You can roast them all together on a sheet pan or an alternative method is to place each beet into a square of tin foil and wrap them like a little package.
If the beets are medium to smaller side, roast them whole with a few together. If the beets are large, then roast only one or two per foil packet. Roast them in the oven at 350 for about an hour.
Again, if a fork can be inserted easily, they're ready. Remove from the oven and let them cool enough to be able to peel them. The skins should slide right off.
These roasted beets can be sliced and served hot just as they are with butter, salt and pepper. You can take an extra step and fry them in a frying pan then serve them. Also, chilling the beets and then slicing or dicing them to be used in salads are yummy!
Recipes like this super Beet Avocado and Feta Salad or a super kid friendly Harvard Beets Recipe are perfect to make with roasted beets. Also, that harvard beet recipe is made with orange juice so it's sweet and tangy, which makes them so so good!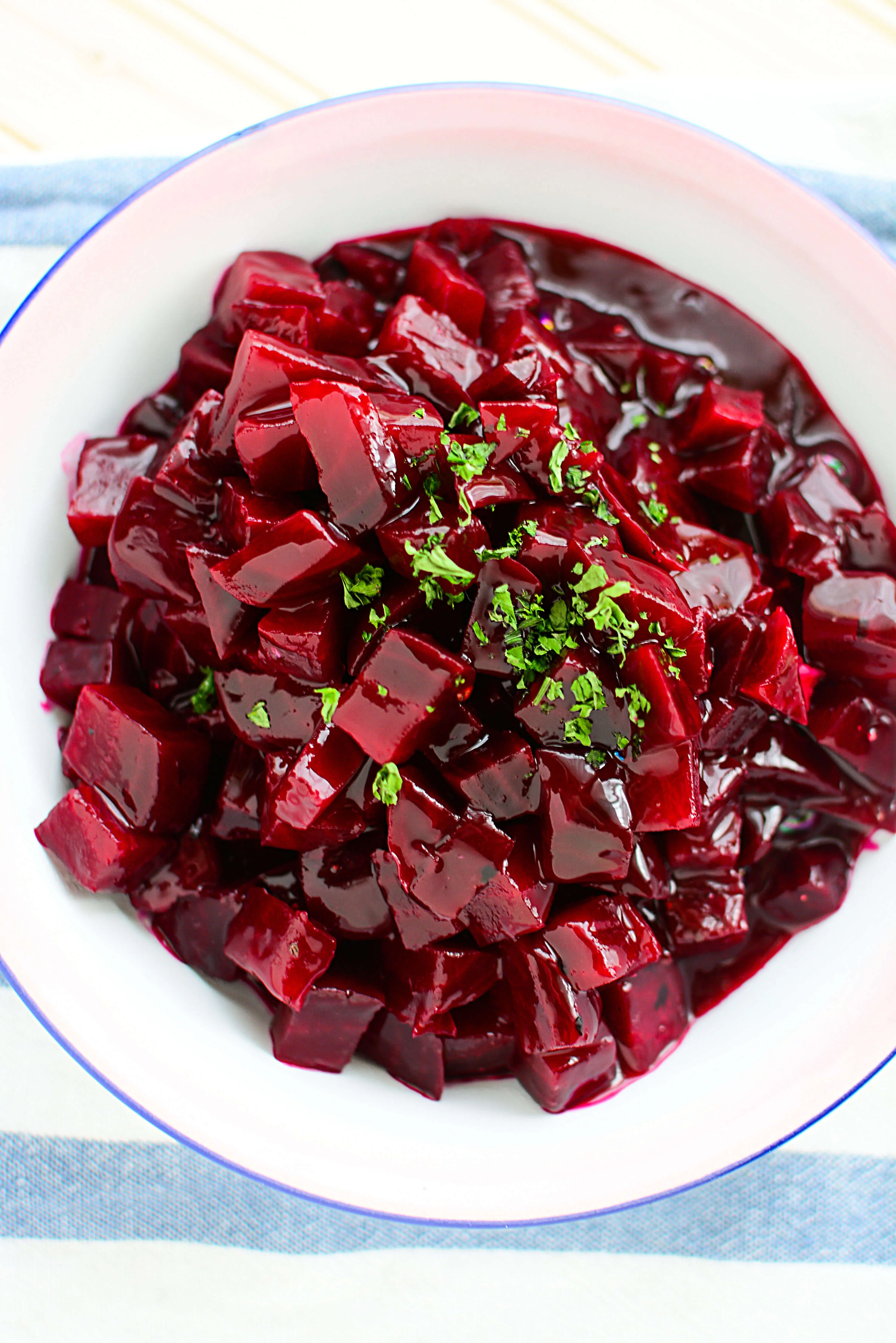 Pressure Cooking:
For an easy and quick cooking method, pressure cooking beets is super simple. Prep the beets by cleaning and trimming them.
Add them to your electric pressure cooker like the Ninja Foodi or the Instant Pot. Add 1 cup of water and dial in the time and temps according to the directions and you're off to the races!
I made Pressure Cooked Beets in my Ninja Foodi, but you can use any pressure cooker you have to make these.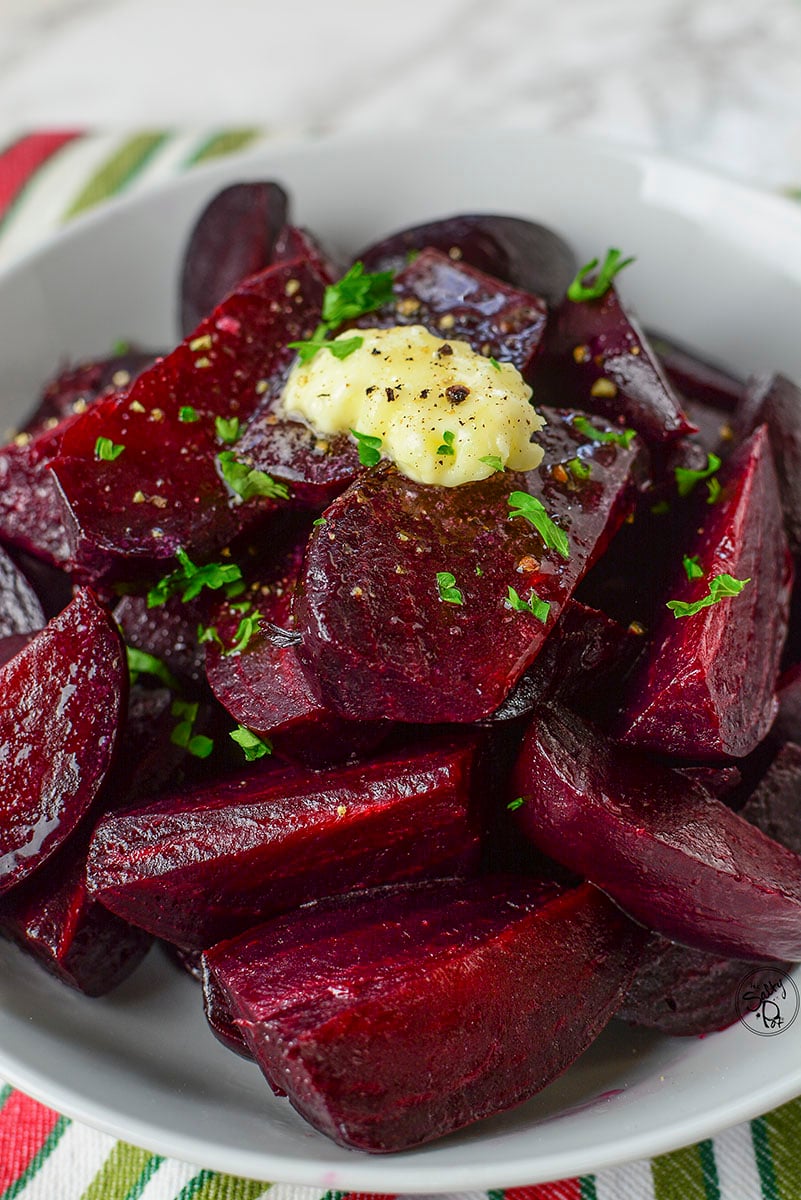 Slow Cooking:
Slow cooking beets is a super easy method to get them cooked. Cooking them in a crock pot usually goes along with specific recipes with added ingredients like this Slow Cooker Cranberry and Candy Cane Beets side dish recipe. They're pretty and an absolute winner for holiday side dishes.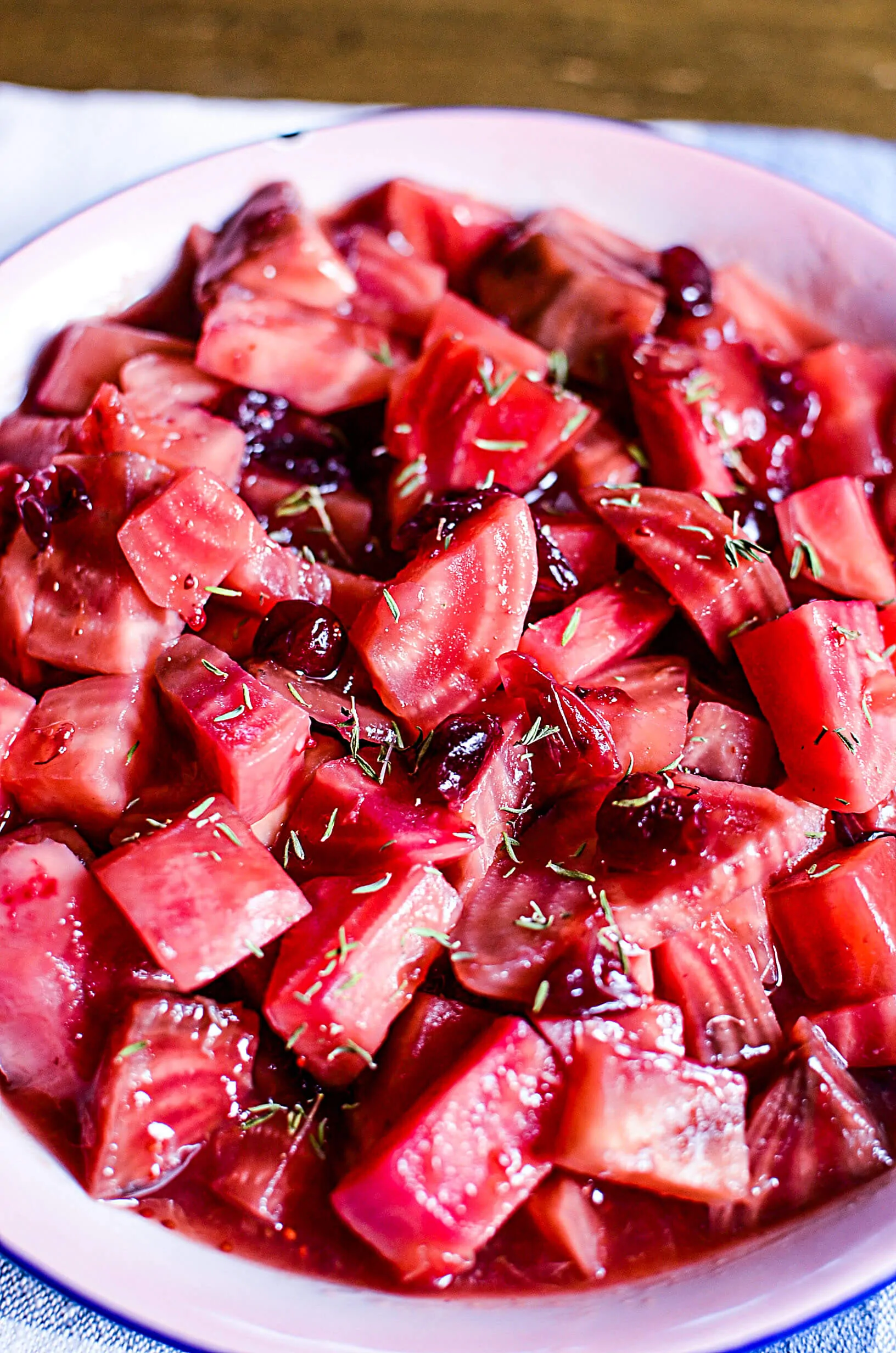 Pickling:
Pickling beets is a great way to mask the earthy flavor that some beets have. I don't mind that flavor, but if anyone if your family is like this, try out these easy Refrigerated Pickled Beets that can be enjoyed with almost any meal or on any charcuterie board!
Pickling beets is a great way to use them as you don't have to go through the whole canning process to pickle them. It's basically cover them in brine and put them in the fridge!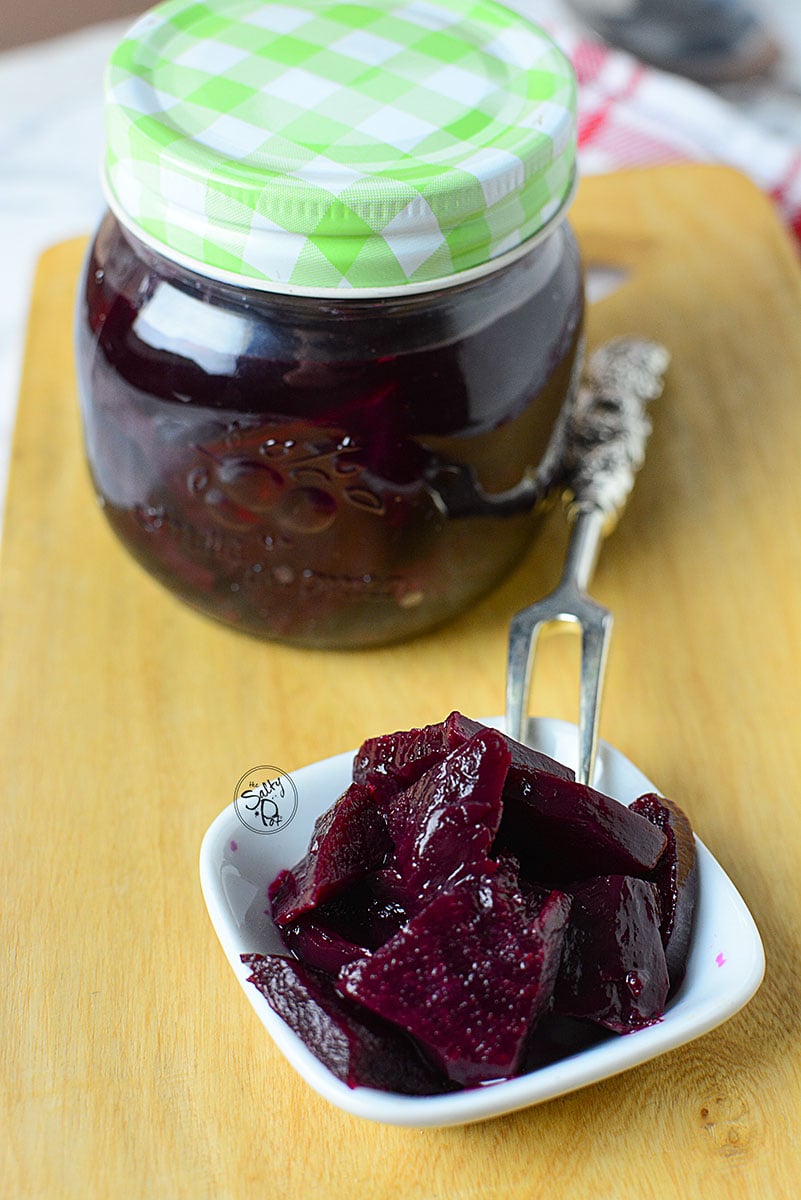 Dehydrating
You can also choose to dehydrate beet slices and have them as chips. Drying them also allows you to grind them and make beet powder to add to smoothies, soups, sauces, etc.
If you're new to dehydrating, you might want to check out this detailed guide on How to Dehydrate Foods.
If you've got a sweet tooth, you can use beets in your desserts too. There are many cake, cupcake and ice cream recipes using beets to discover!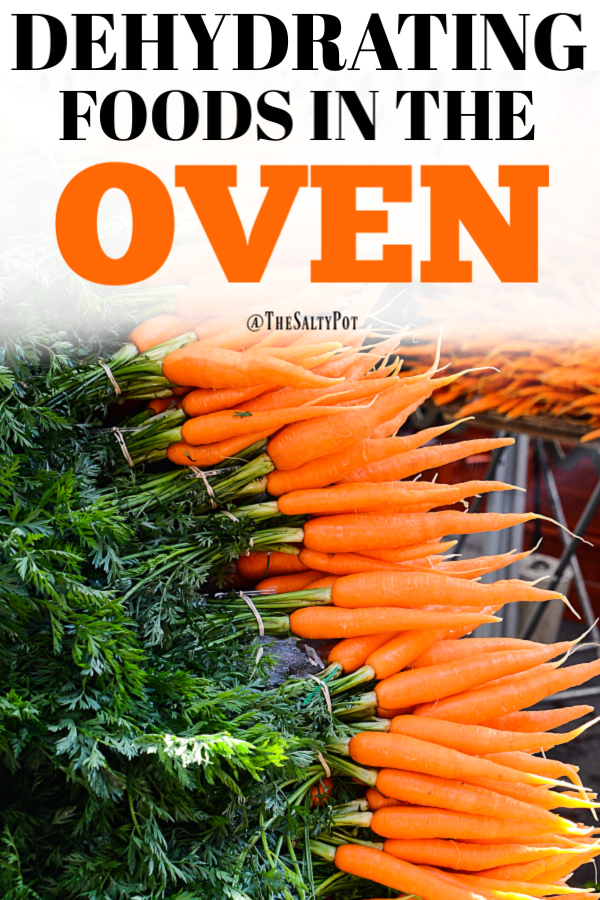 How to Store Beets
If you love meal planning and like to buy and store your produce in bulk, you might be playing with the idea of storing your beets for later.
Can you Freeze Beets?
You can most definitely freeze beets, with some exceptions. Freezing them whole is not a good idea. The texture gets a bit funky, almost grainy, and doesn't make for a nice eating.
However, you can freeze beets raw if you grate or shred them first and they won't take on that wierd texture. You can also cook them first, then slice, cube or shred them as well. Regardless if you freeze them raw or cooked, always use freezer friendly containers to prevent freezer burn for long term storage.
Refrigerating Beets
Whole beets will stay surpringly fresh for any easy beet recipe in the fridge if you wash and pat them dry. Store them in a plastic bag or container with a sheet or two of paper towels in the bag and you're set for a few weeks!
If you're peeling the beets, don't throw the peels away! I actually found some really cool ideas to use fruit and vegetable peels!