I'm happy you're here to learn how to dehydrate foods! Dehydrating foods has become popular in recent years, and if you've done it before you know how awesome it can be. It's one of the best ways to enjoy your favorite foods for a longer period of time. Nothing like another way to preserve that harvest!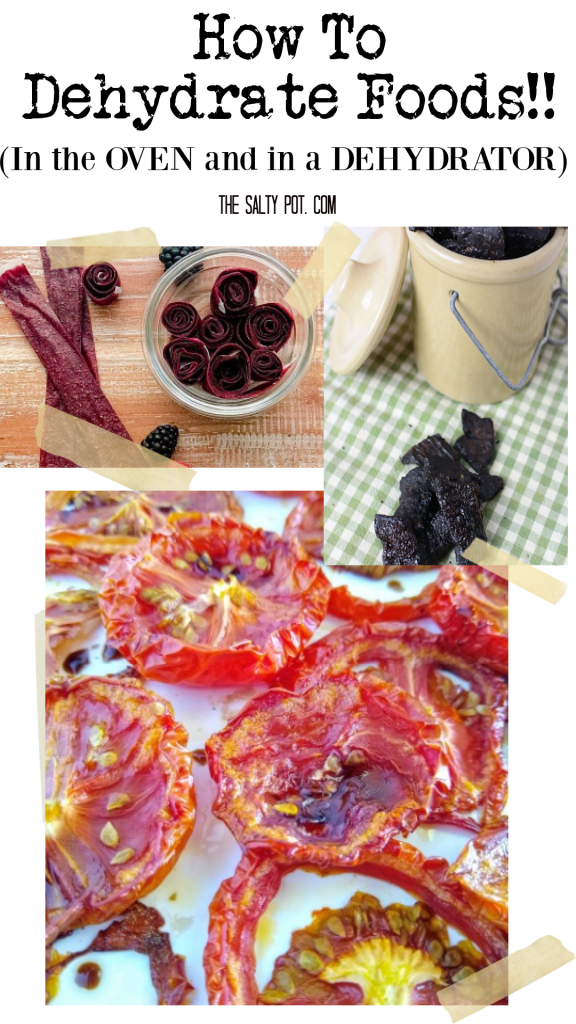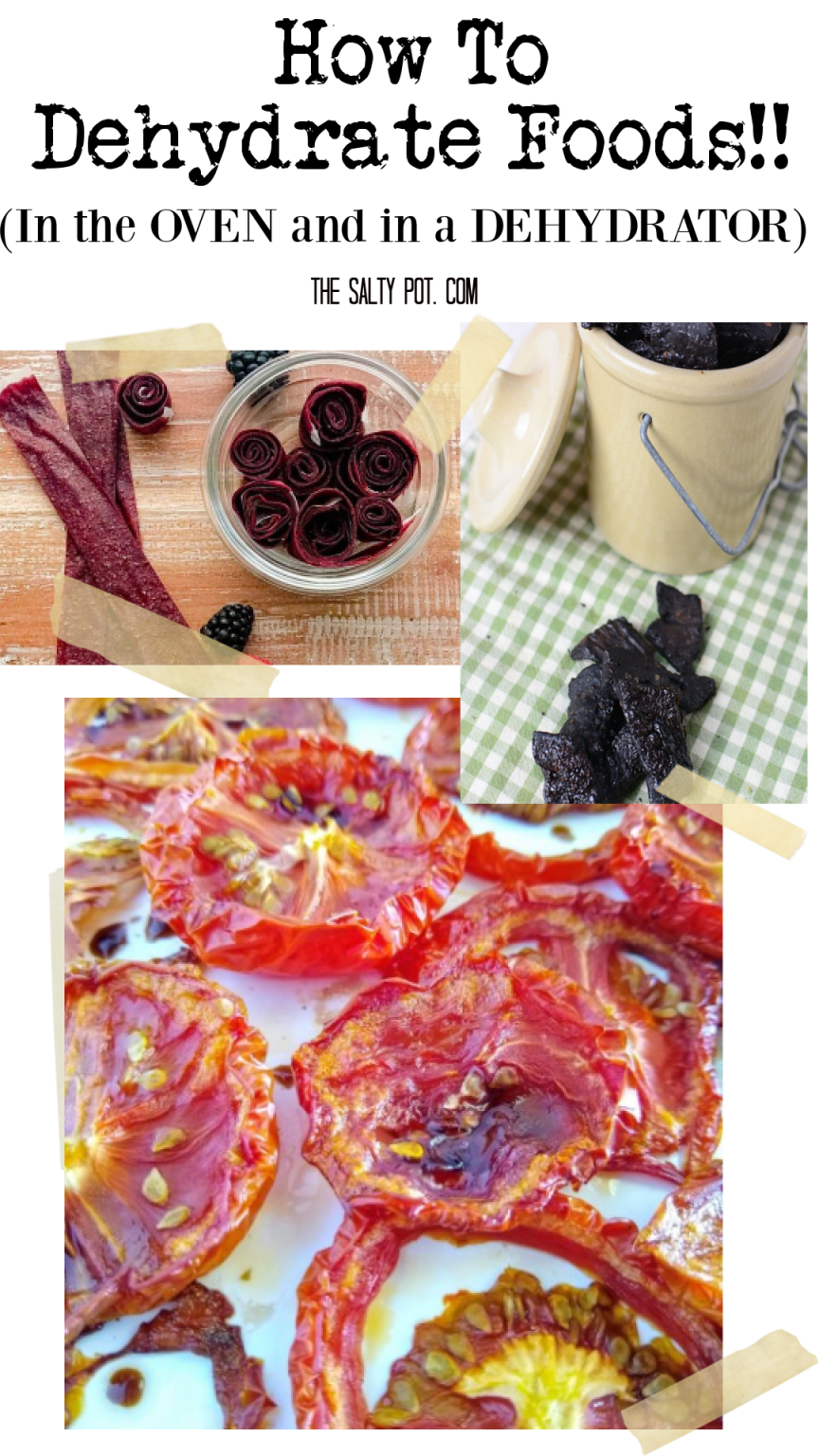 And guess what? From flavorful powders and fruit chips to sweet and healthy treats- there are literally tons you can do when you plan to take the plunge into dehydrating foods.
Ready to get started? Here's a quick list of some of the most awesome food items that you can dehydrate and make all by yourself.
Dehydrate Foods and Save Money!
How Do I Get Started With Dehydrating Food?
If you're trying dehydrating foods for the first time, you might be a bit confused about how to get started. Well, it is actually pretty simple.
Most of the recipes on this list need just a bit of prep time and some hours (or minutes) in your oven. Of course, it helps if you have a dehydrator, but even if you don't, you can actually do a pretty decent job of it by Dehydrating Foods In Your Oven. That article is jam-packed with information on using your oven to dehydrate food items!!
So let's cut to the chase and get started, shall we?

(NOTE: Click On The Title To See a Recipe!)
Thinly sliced and pleasantly crisp, apple chips can turn out to be an excellent healthy snack option for those midday hunger pangs. This easy airfryer recipe is great if you're just starting out with dehydrating foods, and are looking for an easy, no-fuss option.
Green mango powder is an excellent ingredient that you could add to your meals to lend them a nice sourness or tartness. And guess what? You can actually make it yourself at home.
What do you do when you have a huge batch of fresh strawberries? That's right. You turn them into these delicious roll ups that require just a few additional ingredients and a little bit of your time. Not so bad for a healthy snack option for your family right?
Dried tomatoes are so versatile and delicious, and perfect for your summer food experiments. Here's how you can make them all by yourself, and relish those sweet bursts of flavor.
Calling all jerky lovers- here's a super cool and delicious way to put that venison to use! You can actually turn it into jerky using just a few ingredients, and some time in the dehydrator!
What if I told you it is possible to enjoy a keto-friendly sweet treat and even make it yourself? These fruit roll ups are just that, and the best part is, they don't even need a whole lot of ingredients to make it happen.
Crystallized pineapple is another natural sweet snack that you can indulge in guilt-free if you're watching your weight. You'll need just 3 simple ingredients, your dehydrator or oven and you're done.
How could you possibly turn this super delicious and watery veggie into a healthy snacking option- chips? Well, it turns out, you can. Give these easy salt and vinegar flavored chips a shot- a perfect low carb snack option that you can whip up in your oven.
With the right balance of crispiness and chewiness and a distinct sweet and tangy flavor, these dried banana chips can be a great healthy snack option you can whip up yourself at home.
Instead of buying treats from the store that are filled with crazy presrveratives and fillers, make your own healthy dog treats!
You can use any thinly sliced meat like chicken or beef, lamb or turkey! The ones in the picture are oven dried beef liver. My Bubba LOVES them!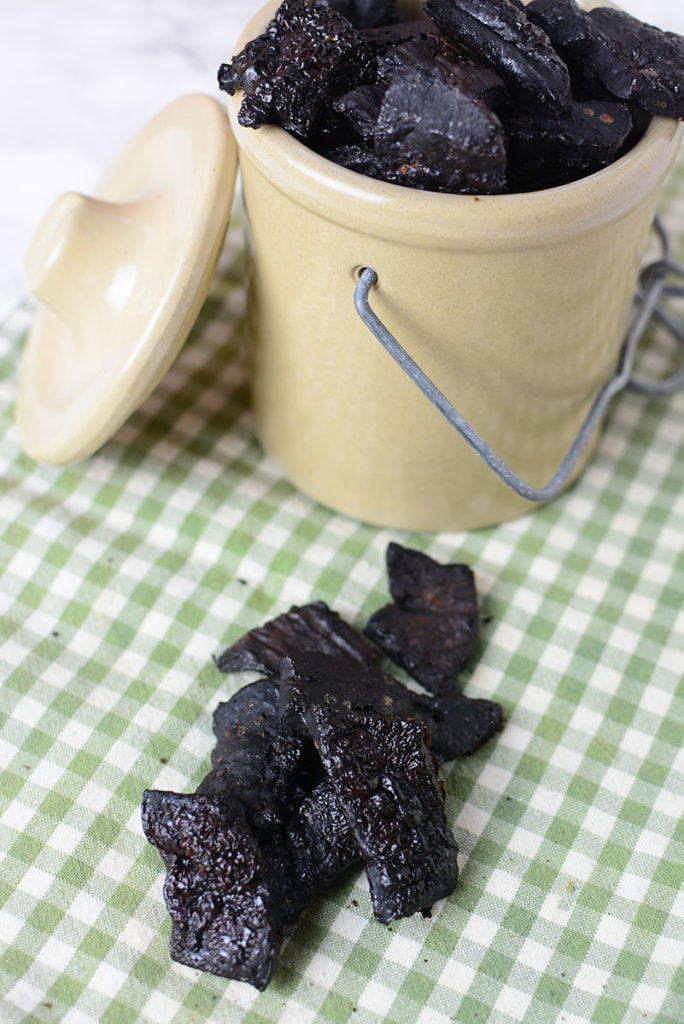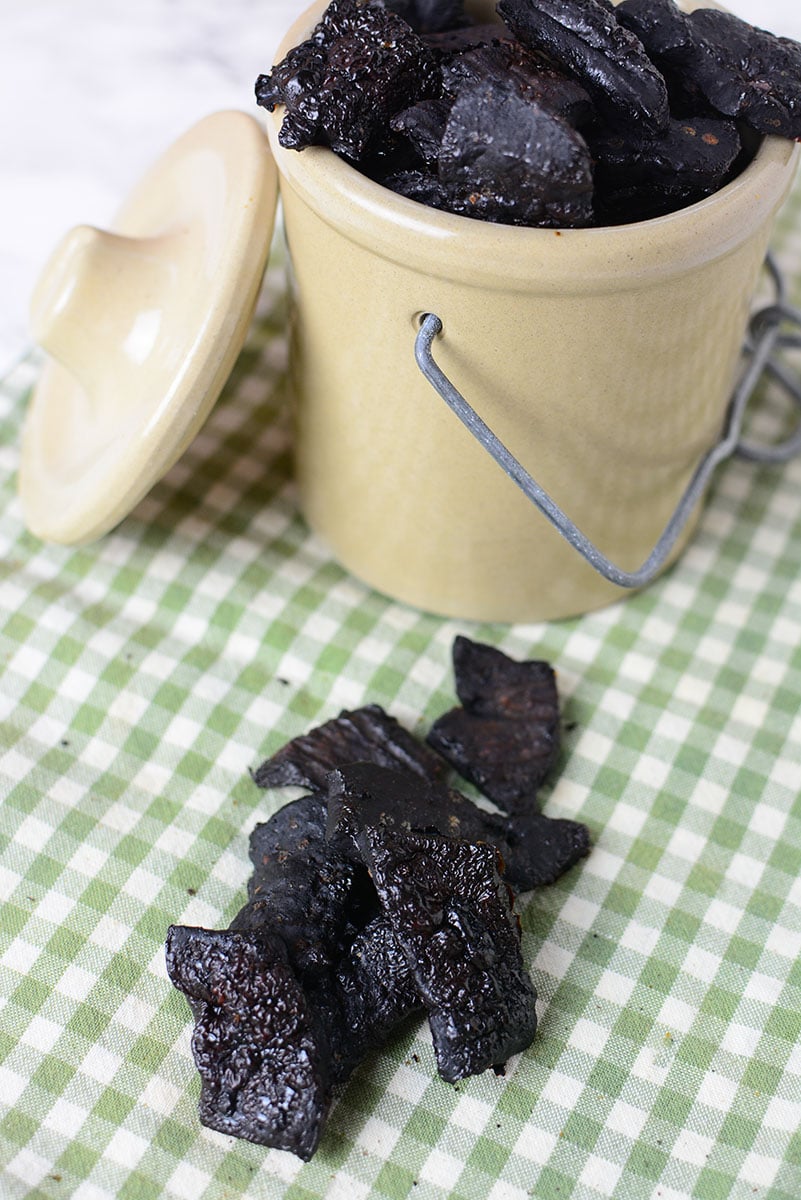 All set to give dehydrating a shot? Please share your thoughts and views (and experience) in the comments box below. Have you dried any food items before?- I'd love to hear from you!
As usual, thank you so much for stopping by The Salty Pot today, and I hope you have a really fantastic day!!
**DON'T FORGET TO PIN THIS "HOW TO DEHYDRATE FOODS" PIN TO YOUR FAVORITE PINTEREST BOARD TO USE FOR LATER!!**