So you're asking, how do I freeze avocados? Thanks for asking that question because today is the day I want to clear this up for you! Then you can enjoy your fresh, previously frozen avocado without worry and without all the waste.
Can You Freeze Avocados?
So you have an overabundance of that smooth, creamy avocado fruit, (yes, it's a fruit!! – I know, crazy, right?!?!). Did you find a great deal on them somewhere? Or, are you lucky enough to have them grown in your backyard? (I'm JEALOUS!!)
You don't want to waste them right?!?!. We have all been there, gone grocery shopping, and found a massive sale on avocados, but we knew there was no way it would all be eaten before they went bad.
You find yourself trying to look online for a quick answer on how to make these savory fruits last longer. Well, look no further!
Yes, you can freeze avocados, and I am going to show you how.
Ways To Freeze Avocados:
Freezing Sliced Avocados:
Peel, cut in half, and slice the avocados. Remove the pit and toss it. Sprinkle some fresh lemon or lime juice over the tops, place on a parchment-lined baking sheet. Freeze the slices individually, and then when frozen, you can wrap 4-5 slices in plastic wrap, then place in a freezer bag after removing all excess air. Then you can lay flat and freeze. The acidity from the lemons/limes will help in preventing the oxidation of the avocado so it doesn't turn brown as quickly.
Freezing Cubed Avocados:
The method will be the same as freezing them sliced, except they're cubed. You'll want to follow the directions for freezing individually and then wrapped and in the freezer bag.
Freezing Mashed Avocados:
Peel, cut, and mash the avocado. Then put some freshly squeezed lemon juice on top and stir to combine. Place in a freezer bag, flatten out and squish as much air out of the bag as you can before sealing. Freeze with the bag flat as it takes up less room in the freezer, and it thaws faster.
Freezing Whole Avocados:
You can freeze the entire avocado with skin on. However, it will be harder to remove the skin when you take it from the freezer and the texture may be a bit different than when fresh. Simply wrap the whole avocado in plastic wrap, and then place them in freezer-friendly ziplock bags.
FYI, When frozen, an avocado will last three-six months.
How To Pick Ripe Avocados?
By the Stem:
The best and easiest way to pick a ripe avocado is to look at the coloring under the stem. At the skinny or tapered end of the avocado, you'll see where the fruit was attached to the tree. The stem can be easily removed, and the color underneath will tell you:
Green color: This indicates the avocado is still unripe.
Light golden or yellow color: The avocado is ripe and ready to eat.
Dark brown: It is overripe, and you should skip that fruit.
Overall Color of the Fruit:
You can also go by the overall color of the avocado. They should be a darkish green or deep green in color, but if they have turned black and the skin is wrinkled, then they are past their prime.
The Squeeze Test:
You can also give them a squeeze test.
Holding the fruit in your hand and give it a slight squeeze. It should have a small 'give' on the surface, but it should not feel too soft. If it is, and the skin feels a bit wrinkly, then you know, it is too ripe.
On the other hand, if it is extremely firm, then it isn't mature enough. Also, check the fruit for any damage or bruising. If you find any soft spots there is a chance it has been dropped and banged up.
Avocados are tricky stinkers! You can check them over and over and they're not ripe, and then the next time you check, BOOM!, they're overripe. So you have to keep a close eye on them.
How To Store Avocados In The Refrigerator
If you don't want to freeze your avocados and you will be eating them in the next 3-5 days, then you can refrigerate them.
Place the entire fruit in a plastic bag and place it in the fridge. If you have already cut up your avocado and want to put it in the refrigerator, then you need to add some lemon or lime juice. The acidity will help prevent the dark coloring that occurs.
It is essential to place your cut or mashed avocado in an airtight container. Oxygen is an avocado's worst enemy!
How Do You Cut Avocados?
There are several different methods of cutting up avocados. Depending on what you are using them for will affect how you want to cut them. Slice the avocado in half lengthwise and remove the pit. Then you can score the fruit, by cutting criss-cross lines then scooping it all out.
Another option is to scoop the avocado out of the skin by using a spoon. Then you can cut it into tiny slices or mash it. You can also purchase this 3-in-1 Avocado slicer to save some time and energy!
Pro Tips and Uses for Avocados:
A great tip is if you open the avocado, but only use one half, use the half that does not have the pit first. Store the avocado side WITH the pit still intact in the fruit, as the pit will also help keep from browning and it will keep its fresh taste as well!
You can use your frozen avocados for putting in smoothies (no need to thaw!), just drop them right in and blend away! You can use the mashed avocados by spreading them on toast after thawing, or add extra ingredients and make guacamole like this recipe from Broke Back Vegan!
There are some fantastic recipes on the blog like this Chili Lime Shrimp appetizer; it's always a hit.
Same with my recipe for Shrimp and Avocado Salad appetizer. I love that one because it's perfect for a cookout appy or even a meal on hot summer evenings!
If you love chilled salads, this Avocado, Beet, and Feta cheese salad is a must-try. I've taken this salad to family gatherings and I ALWAYS get asked for the recipe.
My Cucumber Avocado Salsa can be served on little baguettes or with tortillas…. or just on a spoon. (Ahem.. don't ask me how I know. LOL)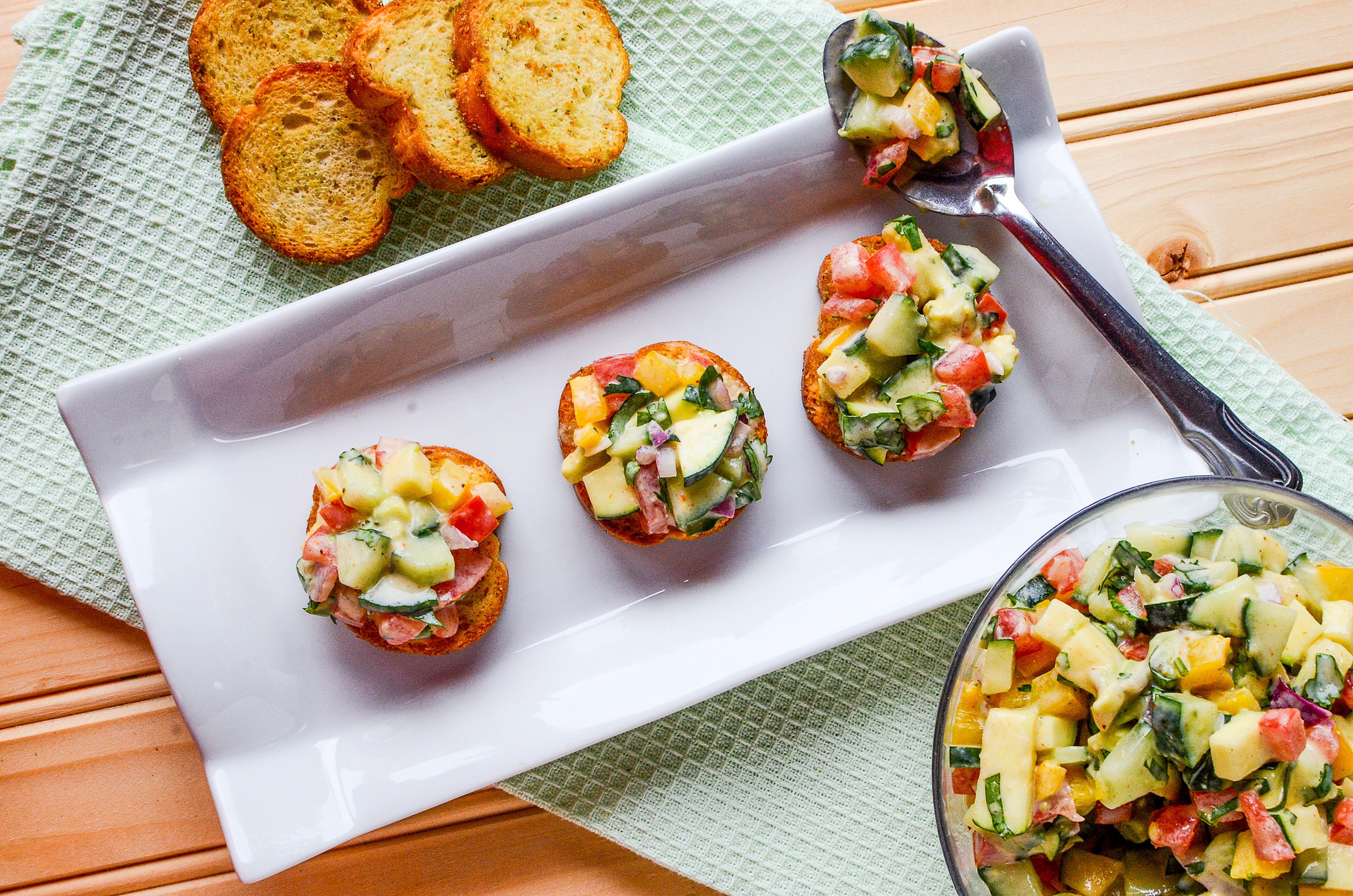 Nothing starts off a morning more perfect than some super delicious Avocado Toast!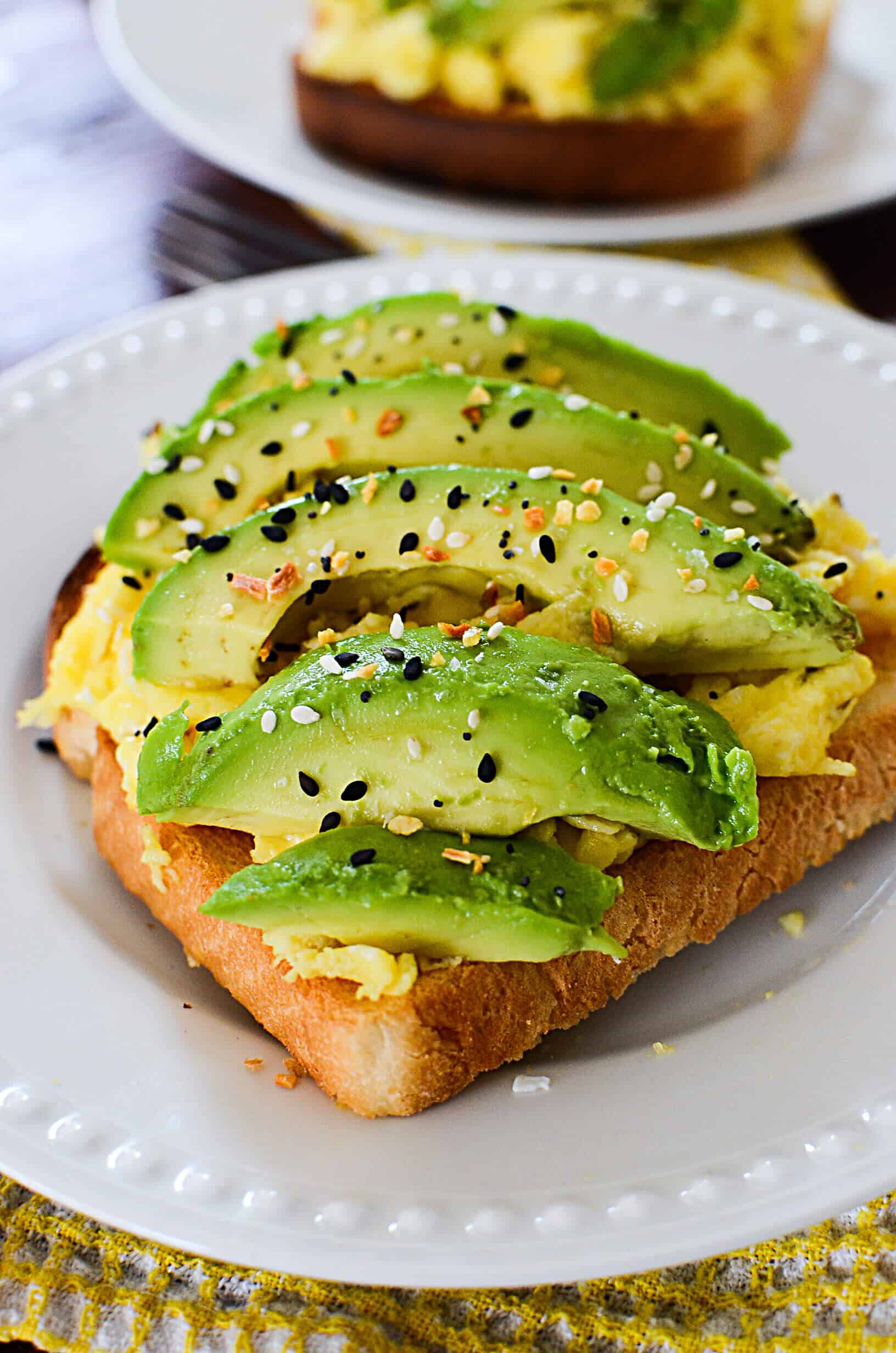 I hope I've given you enough information today so that you feel confident with freezing avocados. Just remember to use an acid (lemon or lime juice) to hold off on the oxidation of the avocado tops. Lastly, you know, even if it DOES oxidate and turn a bit brown, it doesn't mean it's gone bad. It will still taste like your regular yummy creamy avocado – just not as pretty 😉
Thanks for stopping by The Salty Pot today!