The weather is changing in ways that make us want to warm our chilly bodies with big bowls of soup. These 100 Hearty Soup Recipes are all designed to do just that!!
Check out these filling and hearty soup recipes!
100+ Hearty Soup Recipes
There are one hundred delicious soup recipes here for you to try!
Filling and Hearty Soup Recipes!
Looking for some filling and satisfying soups for this coming season? Look no further, The Salty Pot has a master list of hearty soups!!
Stick To Yer Ribs Kinda Soup Recipes!
Stick To Yer Ribs Kinda Soup Recipes!
Soups that are nourishing and delicious are even better when they sustain you throughout the day! Check these recipes out!
Tasty, Hearty Soup Recipes Ready For Fall!
Take this recipe for Taco Soup. Hearty and nourishing, it can be termed as a super delicious, thick soup with all those taco flavors that we all love!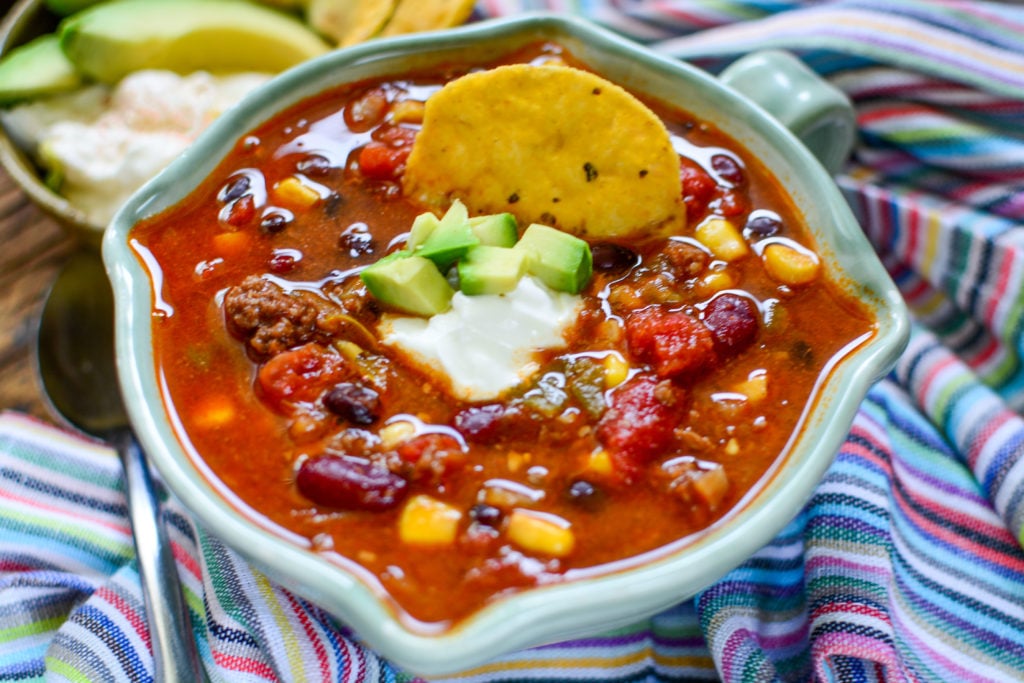 Want more soup recipes? Keep on reading!
Tasty, Hearty Soup Recipes Ready For Fall!
Along with sweater weather comes super delicious hearty soup recipes ready for fall! Imagine eating these bowls of soup sittin' on a pumpkin! haha!
Delicious and Hearty Soup Recipes That Will Keep You Full For Hours!
Got a meat lover in your family? There are recipes in these lists that will be a huge hit with them for sure!! Yum!!
Hearty Soup Recipes That Keep You Full For Hours!!
One bowl of these filling soups will keep that tummy from growling for hours!
These Filling Soup Recipes Are Easy On The Wallet As Well!
Save some stress on your pocketbook and make any of these nourishing bowls of soup. Serve them with some bread on the side and it's a frugal meal fit for royalty!
Filling and Hearty Soups That Are Easy On The Pocketbook
I hope that after taking a peek through ONE HUNDRED hearty soup recipes, that you can find a few that will become your family's ultimate favorites! With this weather getting colder, any one of these fantastic filling soup recipes will do the trick in warming us down to our tootsies!