Baked Fruit Desserts: What's a crisp, cobbler, crumble, pandowdy, etc? Here's to Identifying the Difference!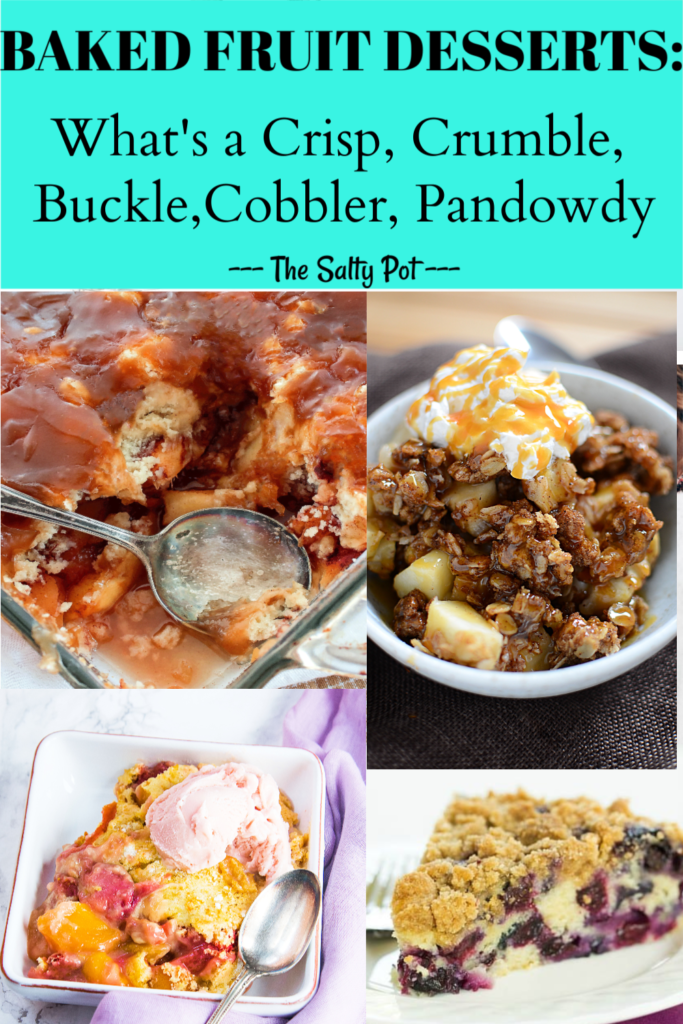 BAKED FRUIT DESSERTS
Fresh fruits can turn out to be excellent as dessert ingredients all throughout the year, but if you're a newbie at it all and are looking to create some baked fruit desserts, all the terms and
variations can be tricky to differentiate from one another.
So here's helping you out with just that. Read on to discover the differences between the most popular baked fruit desserts, and some quick tips to nail them just right!
A Baked Fruit Cobbler
Cobbers are among the most popular baked fruit desserts out there, and they're pretty easy to make too. They are usually made by first creating a bed of fruit in the bottom of the pan, and then dropping dollops of batter on the top, and then baking it.
The end product then resembling a cobblestone street. Cobbles are best served hot with a scoop of ice-cream (or whipped cream), making for one heavenly sweet treat.
Take a peek at this super easy fruit cobbler dessert (with only 3 ingredients!) I made! It's perfect for a last-minute dessert!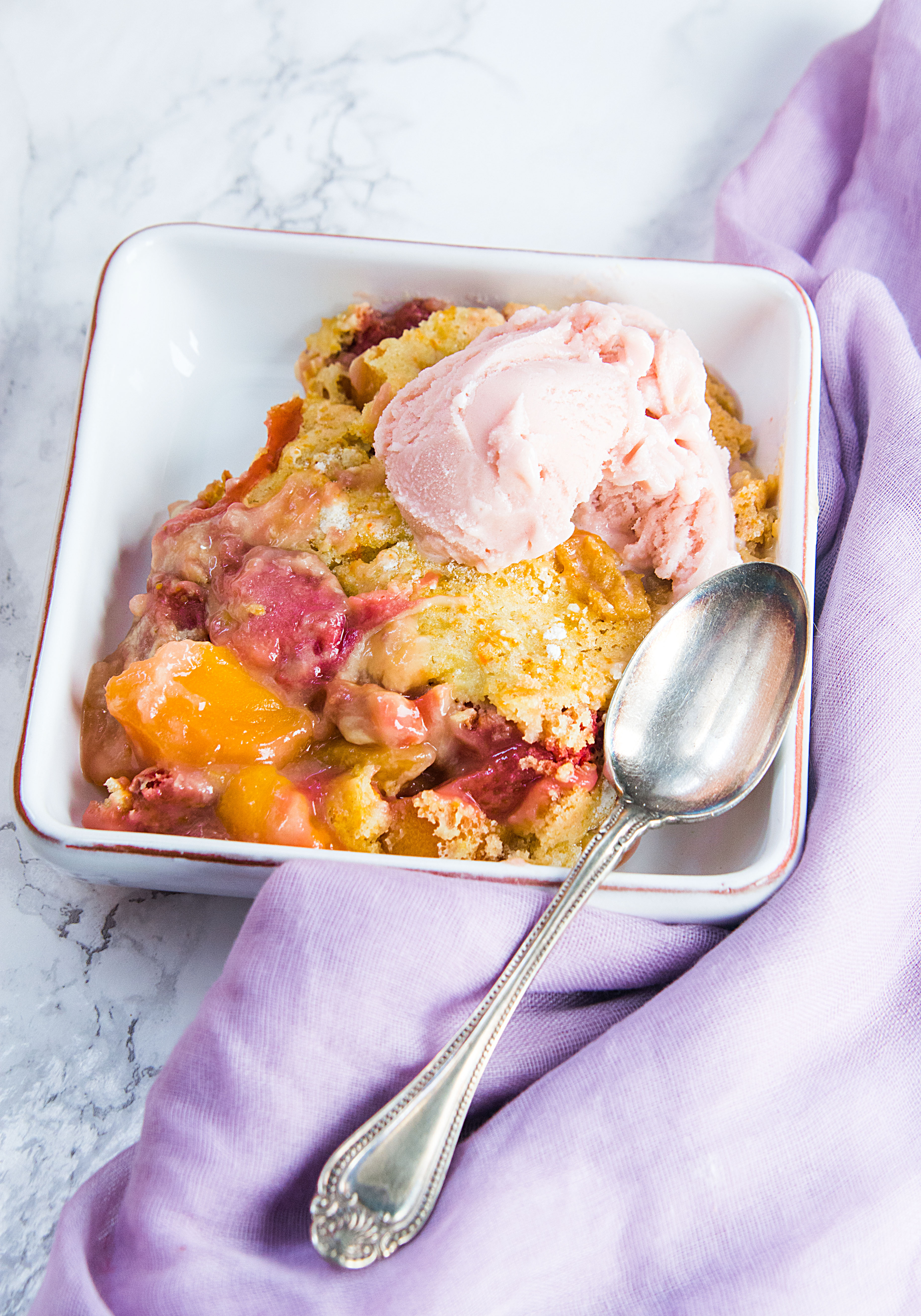 Getting it Right
Peach and berry cobblers are usually the best- just make sure that any fruit you use, the pieces are bite-sized so that they are easy to scoop and eat.
Also, while it may seem easier/cheaper that way, avoid using off-brand canned or tinned fruit when making a cobbler. Using a lower grade of canned fruit can make the dessert sticky and taste gummy and weird.
There's nothing wrong with using frozen fruit if you can't find fresh in season. Frozen fruit is typically flash-frozen so it's captured at its peak ripeness!
A Baked Fruit Crumble
A crumble is the simplest version of a baked fruit dessert that starts with a layer of fruit, which is then topped with a streusel crumb topping. The streusel is constructed using flour, sugar, and butter, and sometimes includes nuts too.
A gorgeous example of a crumble is this Blueberry Peach Crumble from Chef Not Required!
Getting it Right
To make the perfect crumble, rub the streusel mixture using your hands and sneak in some nuts. Another cool tip is to freeze the mixture before you bake it- this will lend the topping a nice texture.
A Baked Fruit Crisp
A lot of people consider crisps to be the same as crumbles, but they're actually not the same. There's just a teeny difference between them.
In a crisp, the streusel also contains oats (usually rolled oats), which when baked, gives the dessert its amazing crispy texture.
A perfect example of this is my Spiced Apple Caramel Crisp dessert. It's SO incredibly yummy!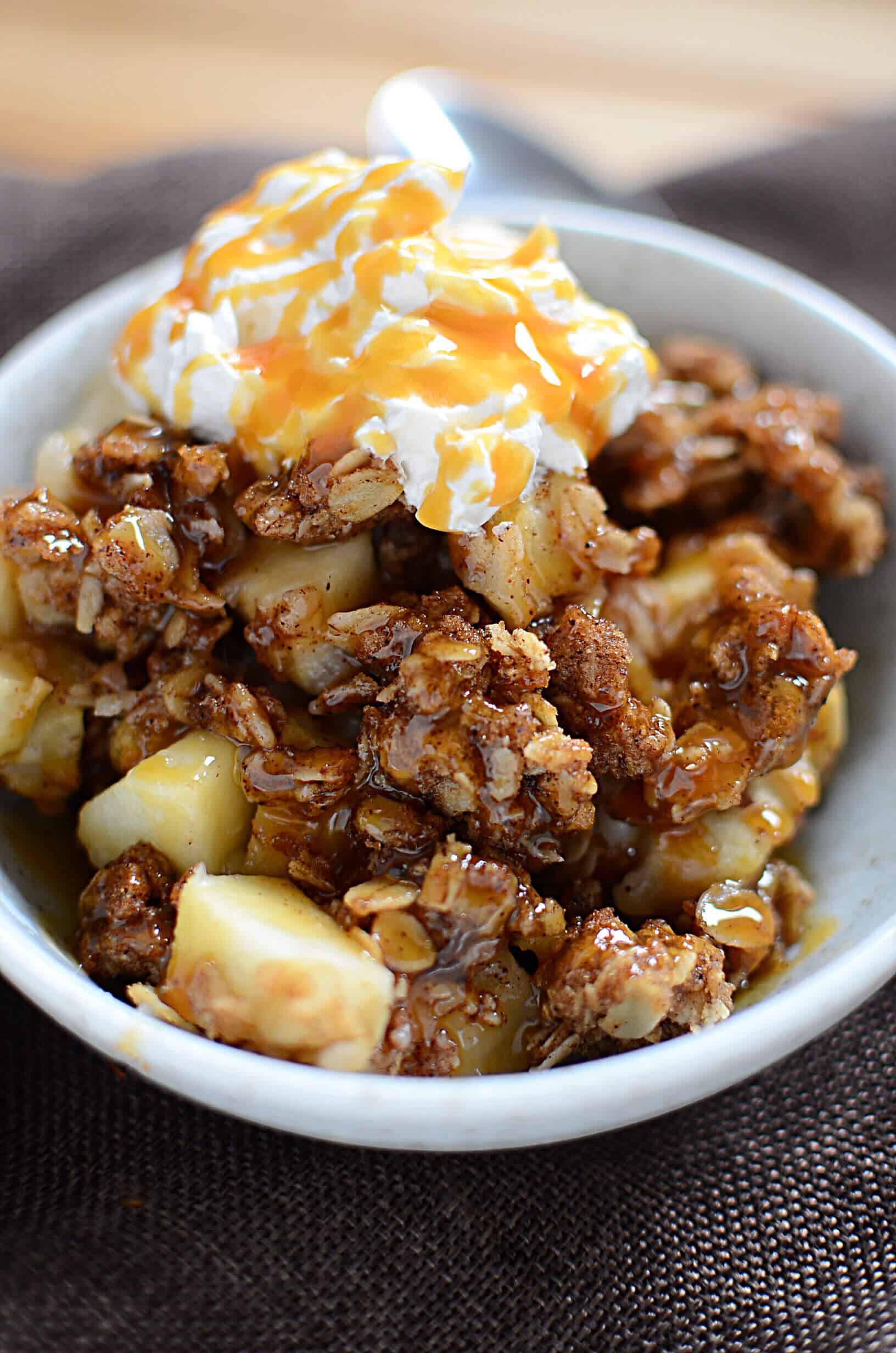 Getting it Right
Apple crisps are usually the best versions of the dessert. To give it an added depth of flavor, you can replace regular sugar with brown sugar, and even add a little cinnamon powder into the mix.
A Baked Fruit Buckle
Buckles are a bit different from the others on this list. They have an initial cake-y layer, which is then topped with a streusel and baked, which rises around the fruity center, creating a sort of buckle in the middle.
Buckles taste delicious regardless of whether they're served hot or cold and are one of the most popular baked fruit desserts. A great example is this Blueberry Buckle Recipe from Brown Eyed Baker!
Getting it Right
Blueberry and strawberry buckles usually taste the best and are typically made in a cast-iron skillet or a small pan. A buckle should ideally be baked until the top layer is crisp and golden brown.
A Baked Fruit Pandowdy
Wait what? Yes, you read that right.
If you've never heard of this one, don't be fooled. This baked fruit dessert may seem similar to the rest, but it isn't.
It does start with a base of sweetened fruit but is then further topped with a layer of pieces of pie crust, and then baked.
If you've got some leftover pie crust dough, this dessert could be a good way to put it to use.
Take a look over at this mouth-watering Apple Pandowdy dessert from Bunny's Warm Oven!!!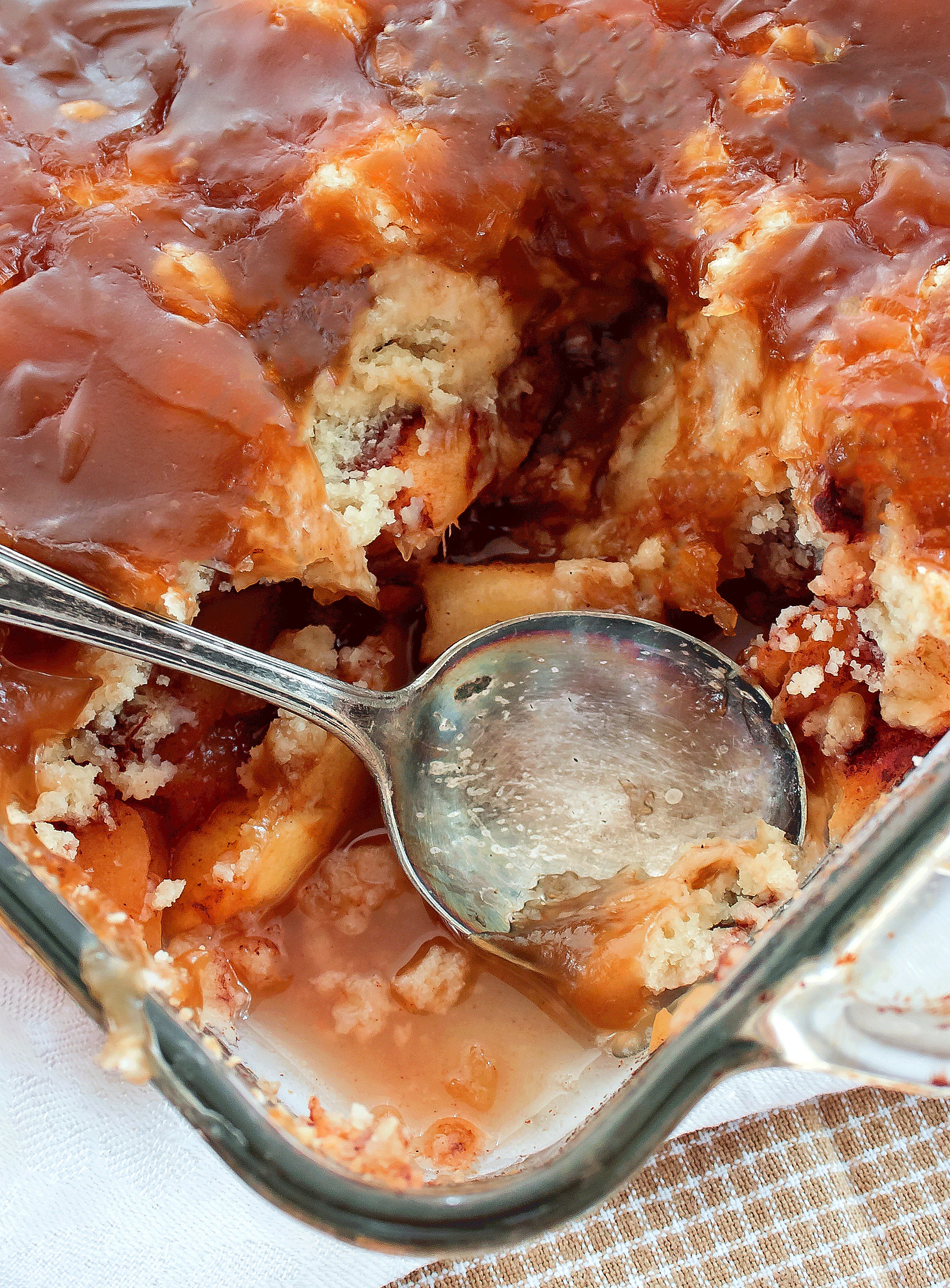 Getting it Right
The most common version of pandowdy is the one that makes use of apple sweetened with molasses. You can either semi-bake the dough beforehand and give it a final bake after topping it onto your fruit layer or do them both together to give the topping a nice crust.
I hope that this article helps spell out the differences between a lot of the different baked fruit dessert definitions out there. I'll be updating this article as I come across new terms so come check this out again in the future!
If you have any questions or comments on this baked fruit dessert cheat sheet of sorts, leave them below! Any other definitions that you think need to be added to this sheet, let me know!! I'd love to hear them! Thanks so much for stopping by The Salty Pot today, and I hope you have a fantastic day!!
DON'T FORGET TO PIN THIS BAKED FRUIT DESSERTS ARTICLE TO YOUR FAVORITE PINTEREST BOARD FOR FUTURE REFERENCE!!!