Let me tell you how you can have high-end steak flavors on a ground beef budget using a delectable marinade and the best meat tenderizer ever!!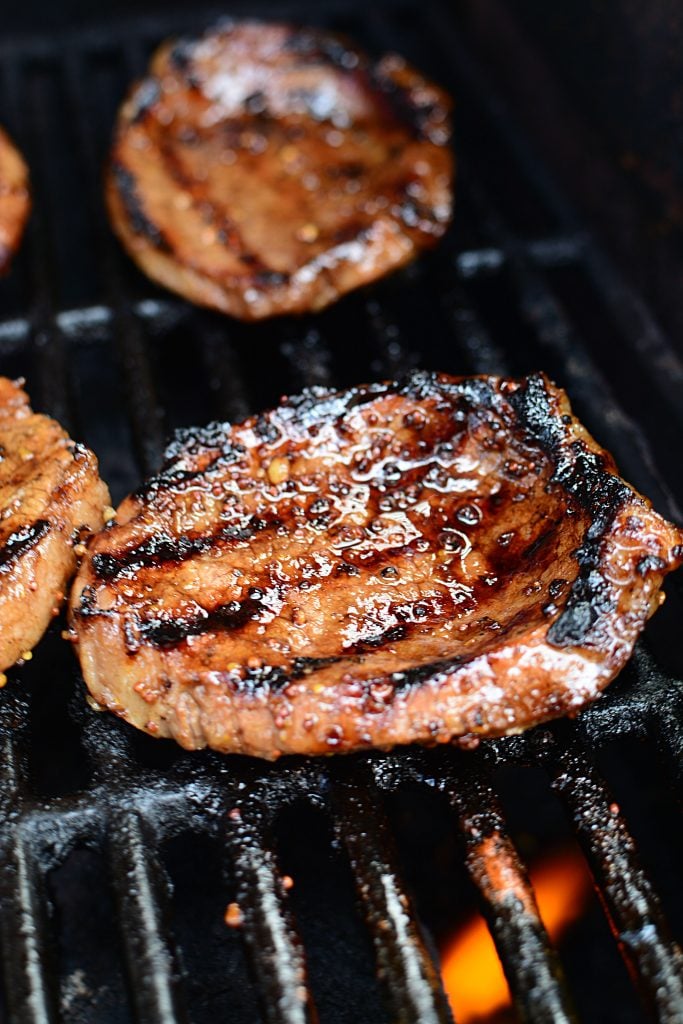 I will tell you UPFRONT – I purchased this tenderizer with my own money, this post is NOT sponsored. I was just really impressed with this culinary tool so I wanted to tell you about it.
However, there are links here that if you make a purchase through, I will make a small commission at NO cost to you.
Summertime Grilling
Summer is all about grilling and enjoying some time outdoors, and what could be better than digging into a perfectly grilled, delicious, tender cut of beef, marinated with the most heavenly sauce… ALL ON A BUDGET???

Drooling already? I knowwww, I'm drooling as I type this, no joke! (not only for the flavors but I love saving money as well.. haha!)
So with these really tough economic times, we all have to watch our pennies but still want to enjoy some of the finer things in life without breaking the bank.
I'll show you how.

We'll be talking about two things in terms of tenderizing and adding flavor to your beef/steaks/roast, etc. Marinating and this super cool tenderizing tool I used. Read on and let's get started!
Starting with the Meat
When talking about steaks (or any cuts of beef, really), the more tender cuts of meat are usually more expensive, and while their flavor is usually very nice, our pocketbooks often dictate the tenderness of the steaks we purchase.
Tougher cuts of meat are most often the most affordable, but sometimes,… wow.. are REALLY hard to enjoy because they're so hard to chew.

Personally, I don't like chewing my steak till my jaw is sore, haha!
However, the BONUS to tough cuts of meat is that they are typically super flavorful!!
No one likes a tough cut of beef, but guess what? I found a solution to making those flavorful, (but tough) cuts of steak super tender!!
Getting the Marinade Right
Ok, let's talk about marinades and marinating.
Whether or not you've spent a lot of time in the kitchen, I'm pretty sure you've heard of this term often.
Marination is simply the process of soaking food (particularly cuts of meat or roasts) into a seasoned liquid (which is often somewhat acidic) for a few minutes or up to a few hours, before actually cooking it.
This additional step gives your food a deeper, more robust flavor, and with certain meats in particular, the acid content also helps tenderize the cuts to a degree and helps make them more tender and easier to cook.
Thus… easier to chew.
The marinade I used today is packed full of herbs and spices and has a simple base of balsamic vinegar and oil. This combination helps tenderize the meat, and the tangy taste of the balsamic vinegar can be a great contrast to the fattiness of the meat.
The Best Beef Tenderizer Ever
A while ago, my father and I were talking about grilling steaks. I was telling him my budget just can't fit in the pricey, tender cuts.
He told me about this tool that helps turn tough pieces of meat into REALLY tender, flavorful steaks.
Enter the Jaccard Meat Tenderizer.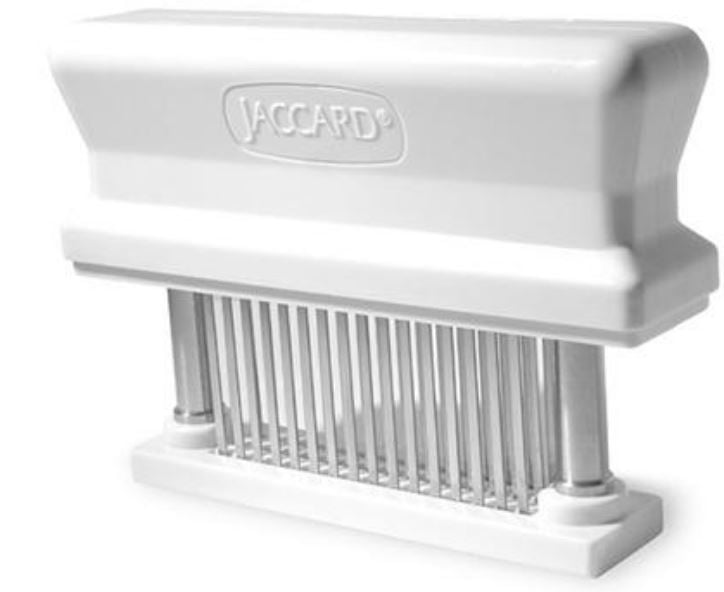 When my dad had mentioned he had one of these tenderizers years ago, I looked it up on the net, and they were still being sold! These tenderizers work exactly like the big tenderizing machines that big butcher shops and meat plants use to help tenderize really tough pieces of meat.
So as an experiment, I went ahead and purchased one to try out. I also bought four medium sized, inexpensive, tough cuts of meat. They were round steaks, (the cut is called a round steak, not round in shape.. lol), and they are from the area of the animal that gets used a lot.
Hence.. pretty darn tough.
But….. here's what happened next!
How The Meat Tenderizer Works
The tenderizer has 48 steel knives connected to a handle. When you push down on the handle, the sharp knives go into the meat, breaking down the connective tissue.
Connective tissue makes the meat tough – the more tissue present, the tougher the meat.

So after running the tenderizer over three of the steaks (leaving the fourth untenderized for comparison) all over (both front and back), I made up the marinade and let the steaks sit in the liquid for about 4 – 5 hours.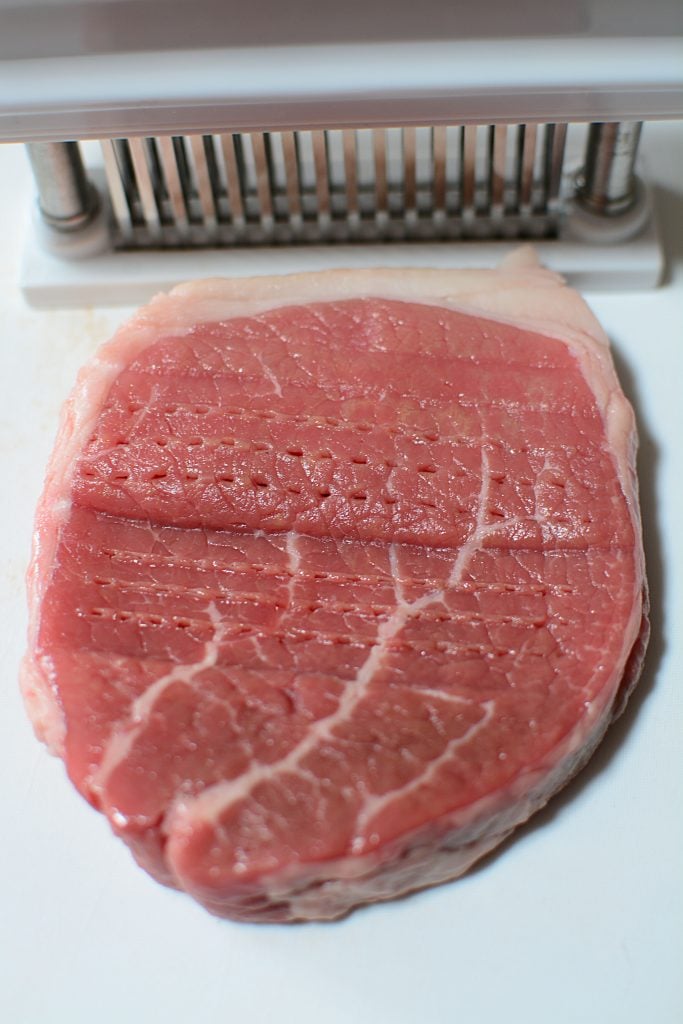 Doing this doesn't just break down the tougher fibers in the meat, but also creates little channels in the meat that help the marinade seep into the deeper layers of the steak, which in turn, makes it more flavorful after cooking!
A few other benefits of the tenderizing tool are:
The meat cooks up to 40% quicker which allows the meat to retain more of its natural flavor and marinade!
It promotes even cooking across varying thicknesses of the meat to ensure it's grilled to perfection each time!
And check this out!! EMERIL LAGASSE discovered the tenderizer years ago and thought it was pretty awesome!!!
https://www.youtube.com/channel/UCJQ9UIfq1nI9OpsOUkLQulg
Moving On To Grilling
Ready to finally grill your delicious cuts of steak?
Well, you've got many different options to pick from. You've got charcoal grills and kettle grills (known for their portability) of course, but apart from that, pellet grills and gas or propane grills are also an option.
Any grilling appliance you choose will work great for this recipe!
So after tenderizing the steaks and leaving them in the marinade for 4 – 5 hours, I fired up the grill to about 375 (burners lit only one side). I put the steaks on the hottest side of the grill.
I REALLY like that outside char when the meat is seared at high heat. If you prefer to not develop the char, start with a temp of 350, evenly distributed over all burners (if you're using gas or propane of course).
After achieving the desired 'char' on the steaks, I turned down the heat to 350 and kept grilling to about a medium-rare doneness.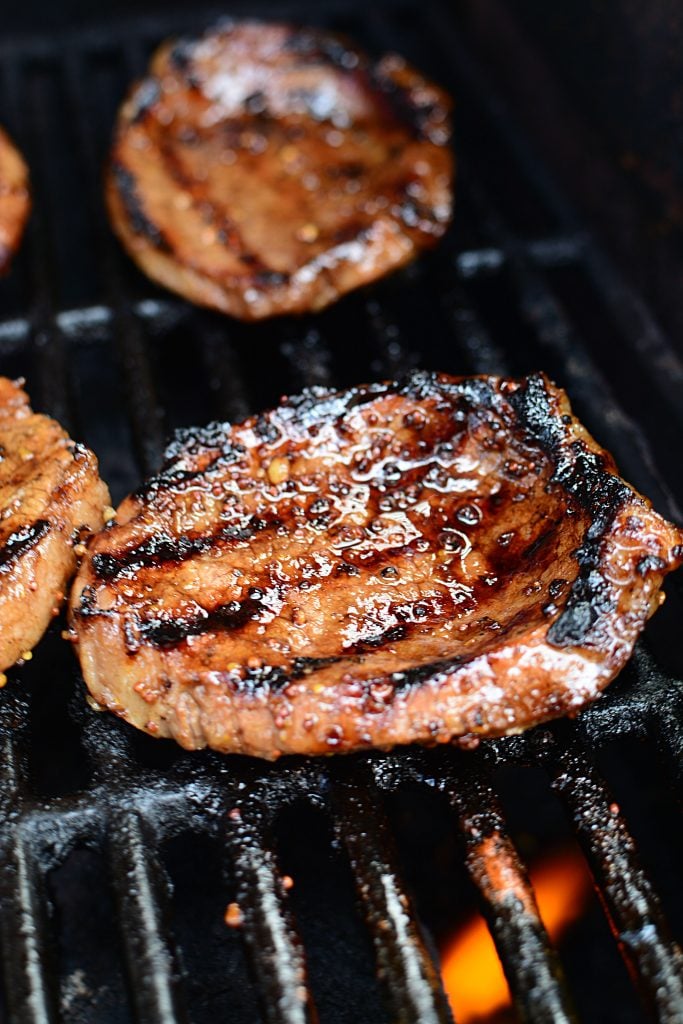 GRILLING NOTE: Rest the meat a few minutes after cooking before you go ahead and cut it. That way, it allows the juices to redistribute throughout the meat and as a result, will be succulent and juicier when you eat it!
The Results Are in!!
So let me tell you, I was shocked at just how tender these rounds steaks were! I'm not kidding when I say that they were super flavorful with the marinade, and the tenderness of the steaks was on par with a higher-end cut of steak.
I won't go as far as saying the round steaks were as tender as a ribeye or a filet mignon – but I'm telling the truth when I say that they were really tender and such a delight to eat!
I tried grilling some SIMMERING STEAKS the following week using the same marinade as the first time. These steaks turned out even MORE tender than the first round steaks!
Then, last week, I tried another steak, this time a lower quality grilling steak. (I forgot to take pics!!!!)

No marinade this time, only Montreal Steak Seasoning, which is a fantastic way to quickly season a steak. It pretty much has everything in a jar!!
Let me tell you .. it was PHENOMENAL! So tender!! It turned a less expensive cut of steak into something that 'ate' like it was higher end! So impressed!
Again… this is really the best meat tenderizing tool on the market. It doesn't flatten out the steaks like a meat tenderizing mallet does. It keeps the height and integrity of the steaks, and just tenderizes them beautifully.
Let's Talk About Jaccard For A Moment….
After using (in my opinion), the BEST beef tenderizer ever, (thanks Dad for telling me about it!!), I reached out to the company to let them know how much I loved it and that I was going to tell my readers about it.
The lovely folks at Jaccard wrote back offering to not only GIVE one of the 48-Knives Meat Tenderizers away to one of my readers but also offer a coupon code (for a limited amount of time) to ANYONE who wanted to purchase one!!! WITH FREE SHIPPING!!
Jaccard, a name that has been around in the industry for creating some of the most useful and compelling kitchen products and culinary tools since 1962 (!) made me even more impressed than before.
They sell so many really interesting products, I encourage you to check their website out!!
About The Marinade, Can I Make It Ahead Of time?
Yes absolutely! Make the marinade the day before you want to use it. You can marinate the beef (or even chicken or pork!) anywhere between 30 minutes to up to 4-5 hours!

Alternatively, ……
What About Freezing The Marinade?
You can make the marinade in a huge batch and pour it into ice cube trays. Allow it to freeze, remove them, and then quickly transfer them into a freezer bag.
Now you'll have the marinade on hand whenever you want!. Just remove 2-3 cubes per steak, and just thaw them before use. It's that simple.
In fact, you can also use the best beef tenderizing tool ever (of course!!) on the steaks, and then make up the marinade. Grab some freezer-safe bags or containers, add the steaks and marinade together, and then freeze them for future use (they stay good in there for 1-2 months).
Then, when you're in the mood to grill, just get them out of the freezer, thaw, and you're off to the races!
What Else Can I use This Tenderizer and Marinade with?
You can use both things on pretty much any type of meat. Some items like chicken breasts don't really need tenderizing, BUT using it will help create more flavor into the chicken from whatever marinades you choose to use!!
You can also use them on pork chops, pork loin roasts, duck breasts and lamb. Pretty much any meat and poultry will work.
In fact, keep checking back because I've got some FANTASTIC ideas for other recipes coming up using the tenderizer!! I truly believe that the small investment in this meat tenderizing machine is worth every penny.
It's worth your money only for its tenderizing solutions but even for infusing great amounts of flavor into the meat itself. Looked after properly, this culinary tool will last you a lifetime, paying for itself over and over.
Also, if you're totally into grilling, you should check out these other super easy and delicious grilling recipes!!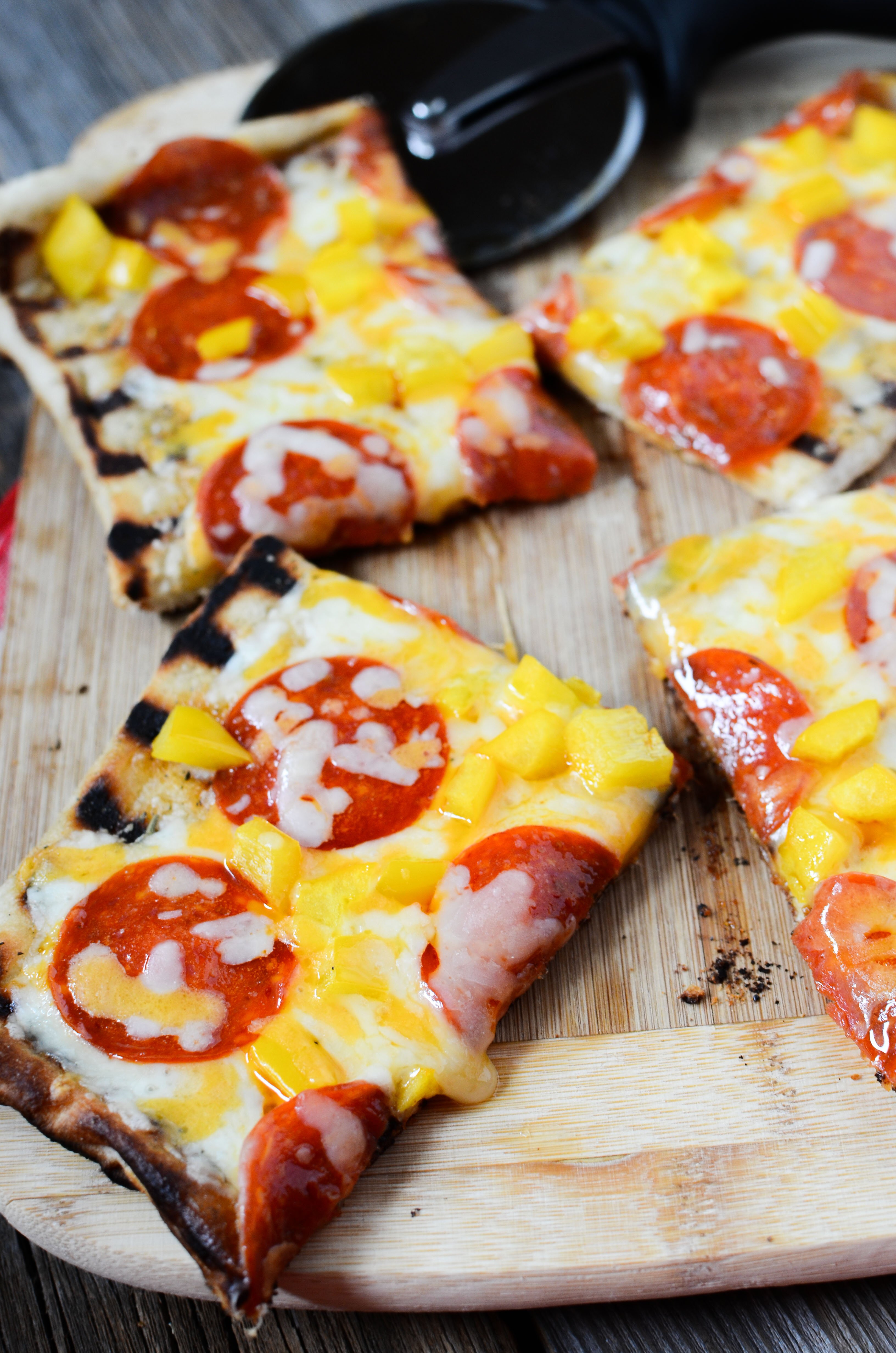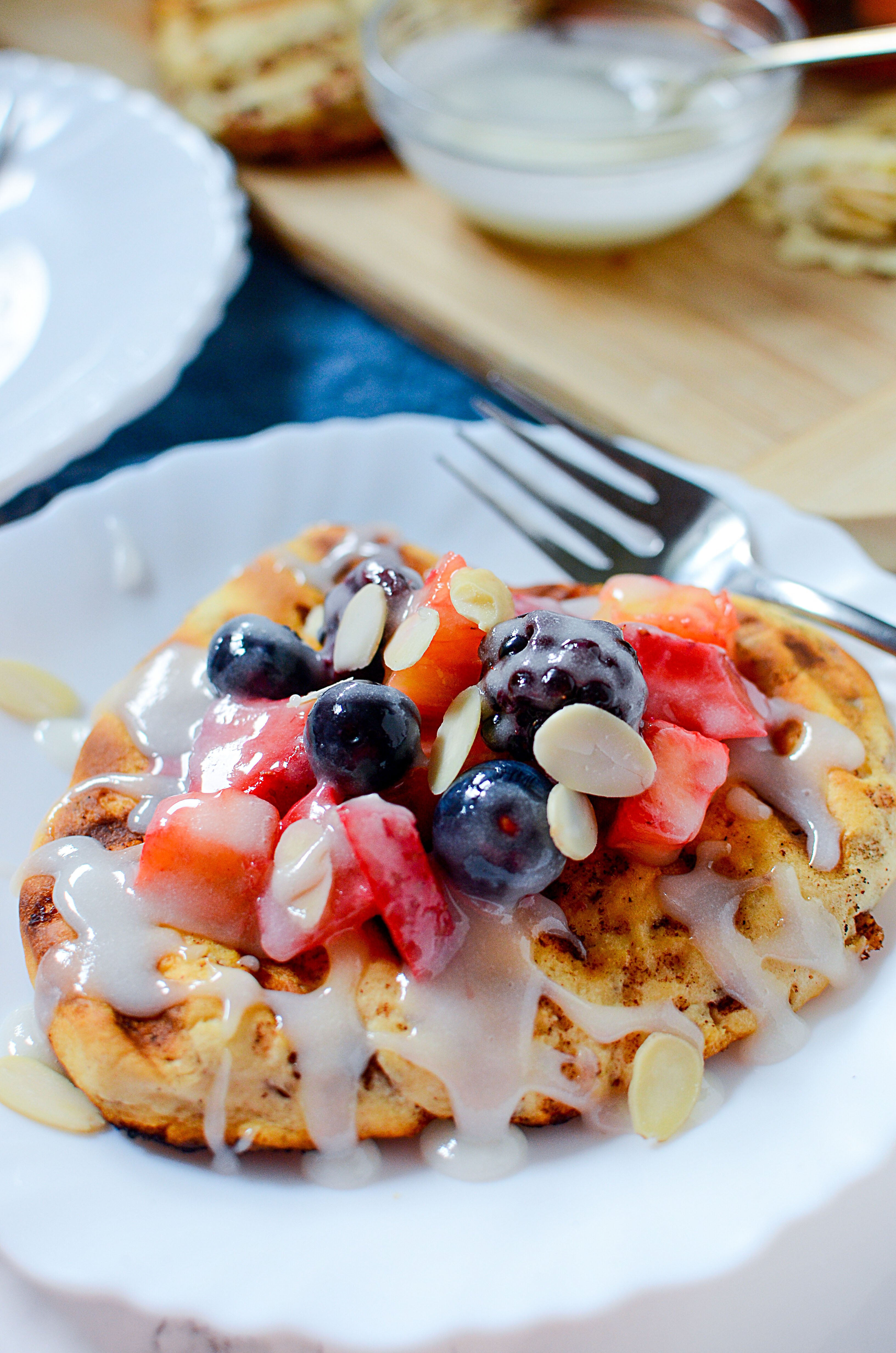 Want To Buy Your Own?
Now, if you would like to purchase your very own meat tenderizer, Jaccard has graciously forwarded a coupon code that will give you 25% off if you use the code THESALTYPOT25 at checkout!!
Here is a DIRECT link to the tenderizer on their website, should you want to order it today. Add it to the cart, and you'll see where to apply the discount, and you're good to go!
AAAAAAAAND.. Don't forget about the FREE SHIPPING!! You can't go wrong with that!!
The only thing is, is that you better get a jump on it because the coupon code is only valid until July 31st!!!
As usual, I want to thank you for stopping by The Salty Pot today! I hope you enjoy using this tenderizer from Jaccard. Don't forget the marinade recipe below is AWESOME! Why not give it a try??
The Recipe For The Balsamic Brown Sugar Marinade is Below!
Yield: 1 cup
BALSAMIC BROWN SUGAR BEEF MARINADE
Looking for a delicious marinade for your steaks or grilled beef bites? Look no further! This amazing marinade has all the right elements - sweet, salty, tangy, and when combined with unctuous beef flavors - it's a huge winner!
Total Time
1 hour
10 minutes
Ingredients
1/3 c Balsamic vinegar
1/3 c low sodium soy sauce
dash Worcestershire sauce
1/4 Avocado oil (see notes)
2 tbsp Brown sugar
2 tsp minced Garlic
1/2 tsp of Onion Powder
2 tsp Seedy mustard (see notes)
as desired Pepper
Instructions
Mix all ingredients into a shallow marinating container or a large Ziploc bag.
Using the Jaccard 48 Knife Meat Tenderizer, tenderize the steaks both on front and back sides.
Place the steaks in the marinade and marinate anywhere from 30 minutes to 4-5 hours. The longer the better for infused flavor.
Preheat the grill to approximately 350 - 375. *See notes
Grill each steak approximately 4-5 minutes per side, depending on the thickness.
Remove from the grill and let the steaks rest a few minutes to redistribute the juices.
Serve and enjoy!
Notes
1. If you like a searing char on the outside of the steaks, start out with higher heat and sear over direct heat till you've achieved the desired sear/char. Turn down the heat and grill the rest of the way.
2. If you prefer not a lot of char/sear on the steaks, preheat the grill to only 350 with all burners going and grill according to your preferred doneness.
3. Grilling time will depend on your preference for doneness and the thickness fo the steaks.
4. The amount of mustard will also depend on your preferences. If you like a sharper, mustardy taste, then use what the recipe calls for. Use less if you want it tamer. ALWAYS taste as you go and adjust.
Nutrition Information:
Yield:
4
Serving Size:
4 tablespoons
Amount Per Serving:
Calories:

65
Total Fat:

1g
Saturated Fat:

0g
Trans Fat:

0g
Unsaturated Fat:

1g
Cholesterol:

0mg
Sodium:

742mg
Carbohydrates:

11g
Fiber:

1g
Sugar:

9g
Protein:

2g
Nutritional data is only approximate. Calculations will depend on brands used.