You know those days when there's more month than there is paycheck? Yep, and we all know it's the grocery list that gets shorted! Well, here are 60 suggestions to fill that belly using 3 ingredient recipes ideas!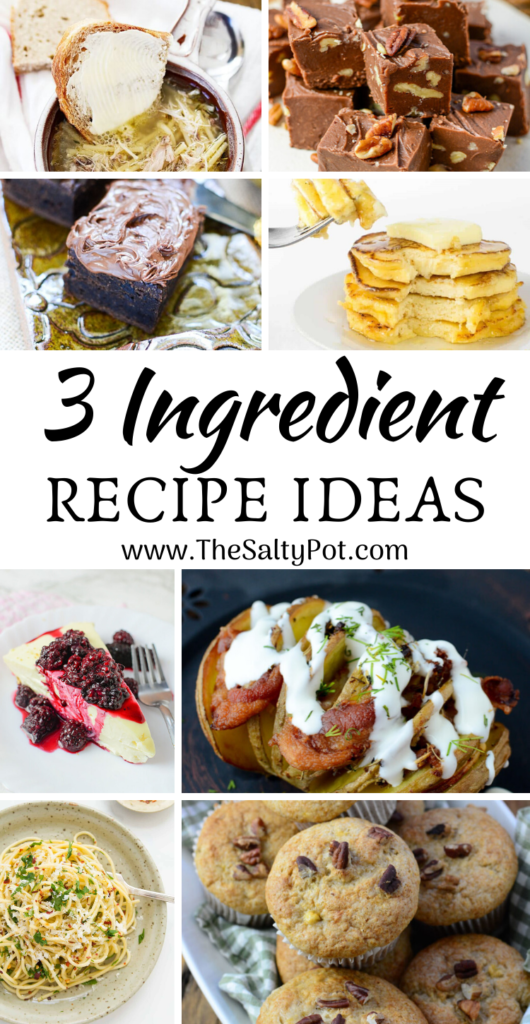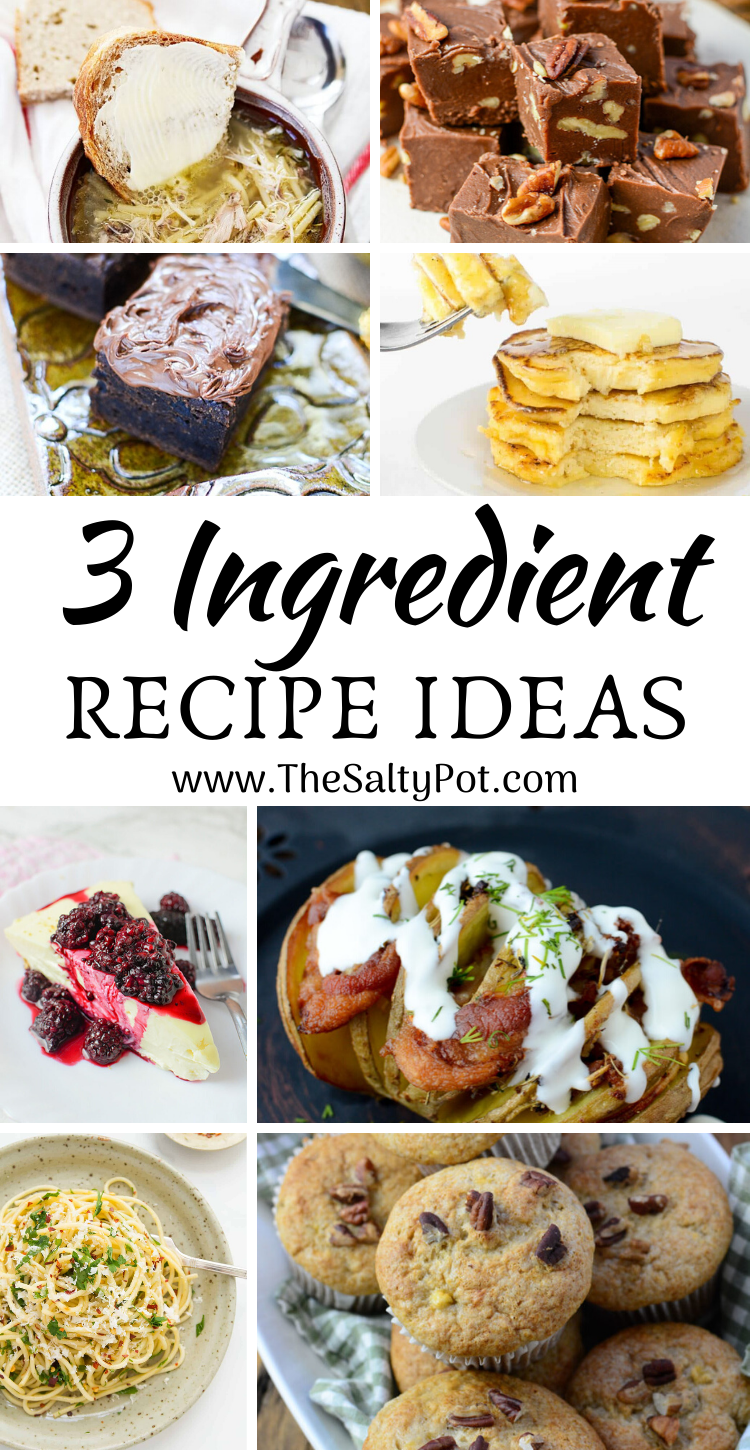 60 Suggestions For 3 Ingredient Recipe Ideas!
Let me say these are the main ingredients we are talking about. We're not counting basic pantry staples like salt, pepper, oil, etc. that most people have in their pantry.
Bring on the 3 Ingredient Recipe Ideas (some have less than 3!!)
3 Ingredient Recipe Ideas!!
So my lovelies, what did you think of that massive list? There are over 60 ideas there to make 3 Ingredient Recipes!!
I love a lot of those recipes, don't you? Anything that's delicious, easy to make, and easy on the wallet is a winner with me!
**Don't forget to pin this 3 Ingredient Recipe Ideas pin to your favorite Pinterest board for later!!**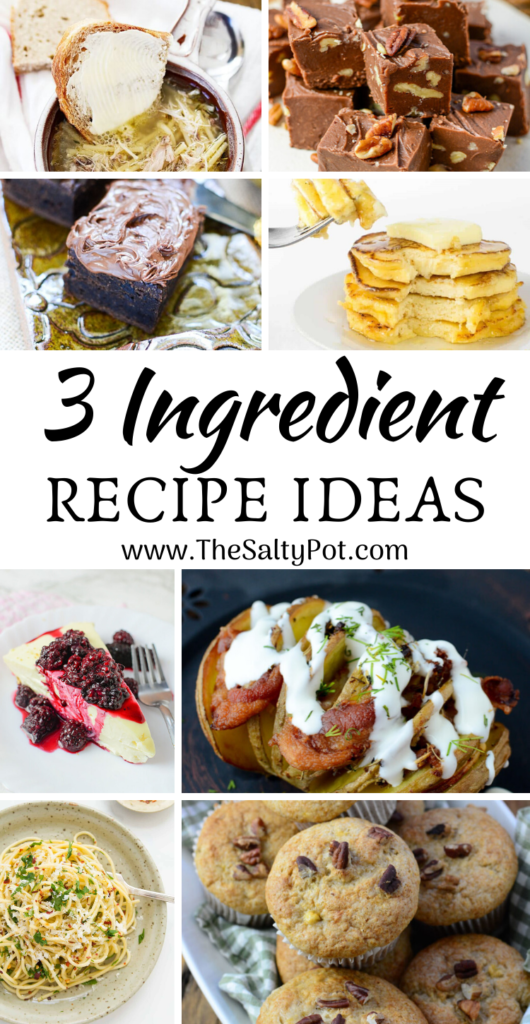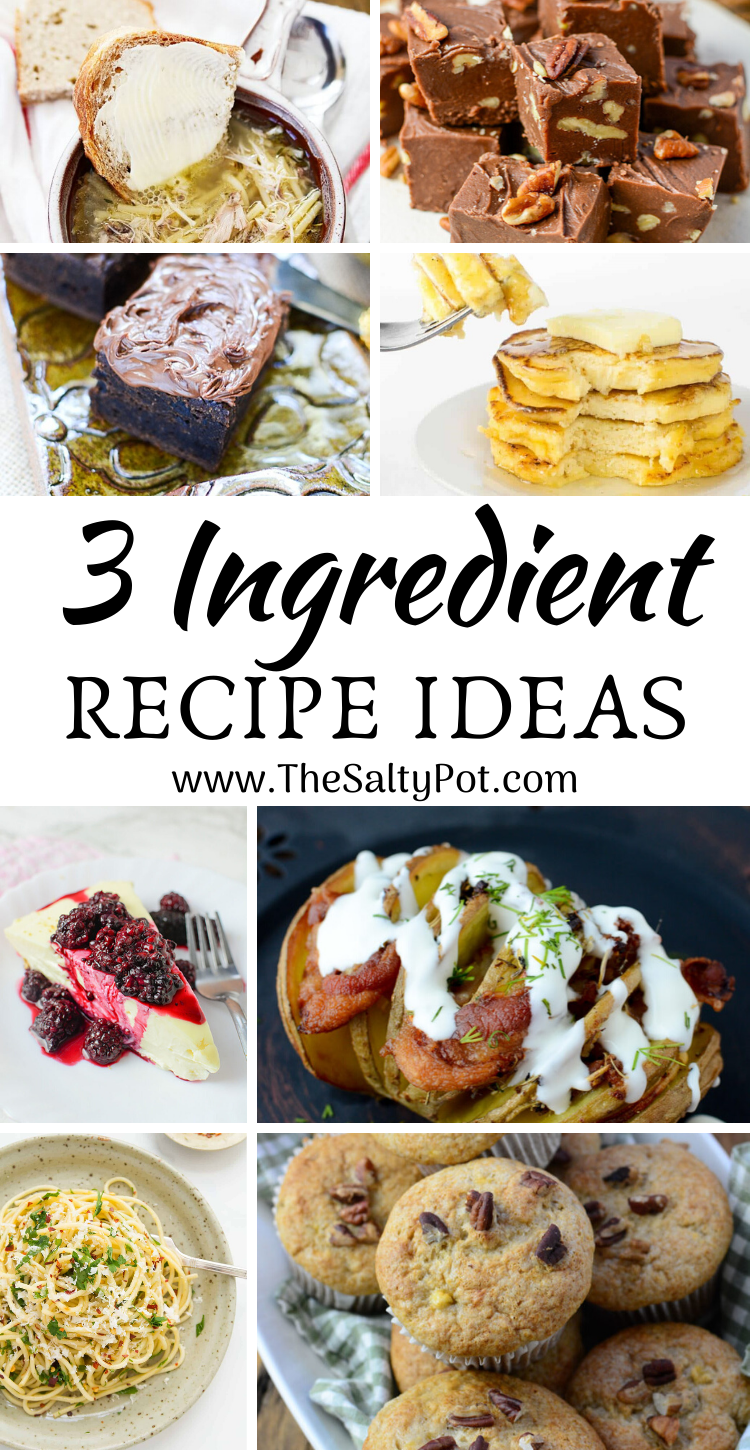 Ok, so there you have it folks!! Which 3 Ingredient Recipes were you're favorite? Which one's have you tried or will try?
Let me know down below, and if YOU have any easy, 3 ingredient recipes you think that should be added to the list, PLEASE let me know!! Shoot me an email over at joanne@thesaltypot.com!