3 Ingredient Banana Muffins with Pecans!! Wait, what? How??? Yes, my beautiful friend, these muffins DO exist! And they are AMAZINGLY DELICIOUS.
3 INGREDIENT BANANA MUFFINS WITH PECANS
So if you're a lover of bananas and also a lover of pecans, then you'll ADORE these particular 3 ingredient muffins. It's super crazy that with only three ingredients, this recipe produces these delicious muffins.
I'm wondering…. if you put frosting on a muffin, does it become a cupcake??? Let me know what you think below in the comments!
Ok, moving on…
How Do You Make These Muffins With Only Three Ingredients?
Well, it's not magic. With the convenience available in this recipe, it requires some processed ingredients. Yeah yeah, I know.
The cake mix has a lot of nuts, banana flavors, and leavening agents that we would normally add ourselves in a recipe from scratch.  
This is just taking an easy way to get to the same muffin-y place. Some people prefer not to ride the whole 'processed ingredients' train. I get it.
But I'm going to say this. Sometimes, there's nothing wrong with using processed ingredients. They're usually yummy, quick, convenient, and pretty easy to use. Once in awhile won't hurt – in my opinion.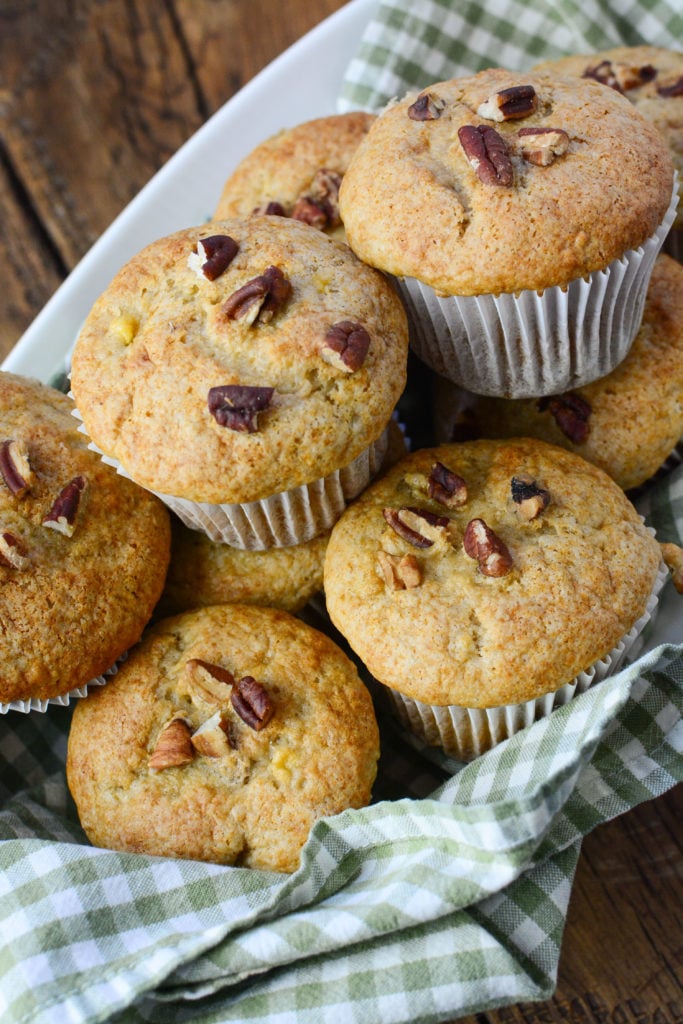 What Are The Three Ingredients?
Ok, as you may have guessed, one of the ingredients is bananas. Very ripe bananas, in fact!
Ok, and for this gorgeous recipe, the other ingredients are eggs and cake mix.
And OPTIONAL ingredient is pecan pieces. So, of course, that makes this recipe a four-ingredient recipe, but you don't have to add them if you don't want to.
Speaking of bananas, if you happen to have an abundance of them (lucky you!), I have another recipe on the blog here that uses in your instant pot with the bananas! Crazy right?? It's Instant Pot Maple Banana Butter with Pecans. It's such a unique recipe that's REALLY delicious!!
What If I Can't Find The Cake Mix You're Talking About?
I think that Betty Crocker has a great cake mix for the most part. No, the mix isn't like homemade, BUT, let's pretend your daughter comes to you and says she needs 18 muffins for tomorrow at class, ….this is one of the perfect times for this recipe.
If you can't find the actual cake mix that I'm talking about, using any butter nut cake mix will do.  If you can't find that cake mix, then use a yellow cake mix with a few drops of banana extract. It will totally work in a pinch. 
What About The Nuts??
So no one is saying you NEED to add nuts to this recipe. If you use the cake mix with the pecans, fantastic! Feel free to add more pecans as I did to the batter. If you want to use a different cake mix, and but maybe don't have pecans on hand, and still want to add nuts, you could try adding:
Coconut in the batter and some sprinkled on top of the muffins
Walnuts – Bananas and walnuts are besties
Almonds – I would use almonds that I've chopped into very small chunks
Hazelnuts – They would be amazing in this recipe, again, chopped into small chunks.
Pumpkin Seeds – I would sprinkle some of the pumpkin seeds (or pepitas) over the top of the muffins
But Now For The Truth…….
I have to level with you. See, I started out making these Banana Muffins as a 3 Ingredient Banana Bread with Pecans. However, it just didn't turn out properly. I tried making this recipe twice, both times were a fail.
It looked as if the top of the bread was totally cooked, and when I put a toothpick in, it came out clean. (You'll see why in a sec!).
But when I removed the loaf from the oven (both times), the center started to sink… and sink… and then sink some more. So I'm not sure if it was because I should have used more eggs, but honestly, I didn't want to try the third time with this recipe.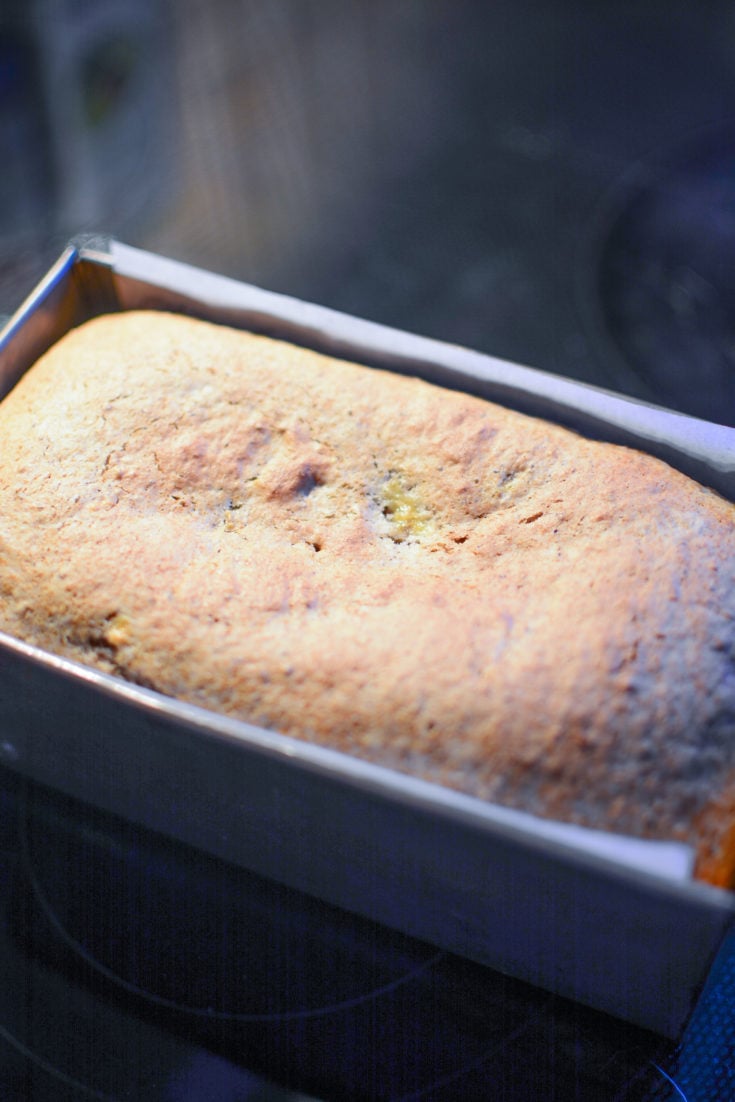 So I thought it I would try and make them into muffins, AND for good measure, I increased it three eggs instead of two.
And VOILA!! PERFECTION!!
Now, adding the third egg might make the loaf work properly now, but the jury is still out that. I have to give it another try soon.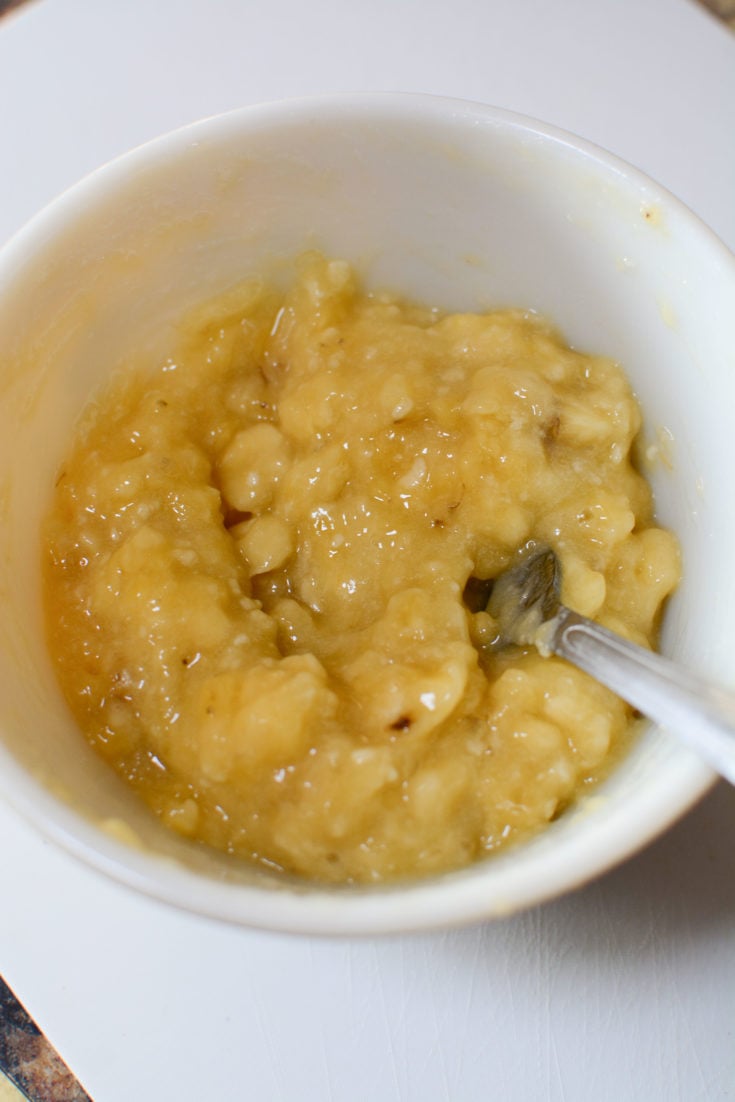 What Other Variations Can I Make With This Recipe?
Ooh my gosh!! The varieties would be endless, really! How about :
Chocolate cake with bananas – Chocolate banana muffins
White cake with bananas and raspberries – Banana Raspberry Muffins
Yellow cake with bananas and chocolate chips – Chocolate Chip Muffins
The key here is to have the bananas in the recipe. The bananas help add some moisture and binding qualities to the recipe.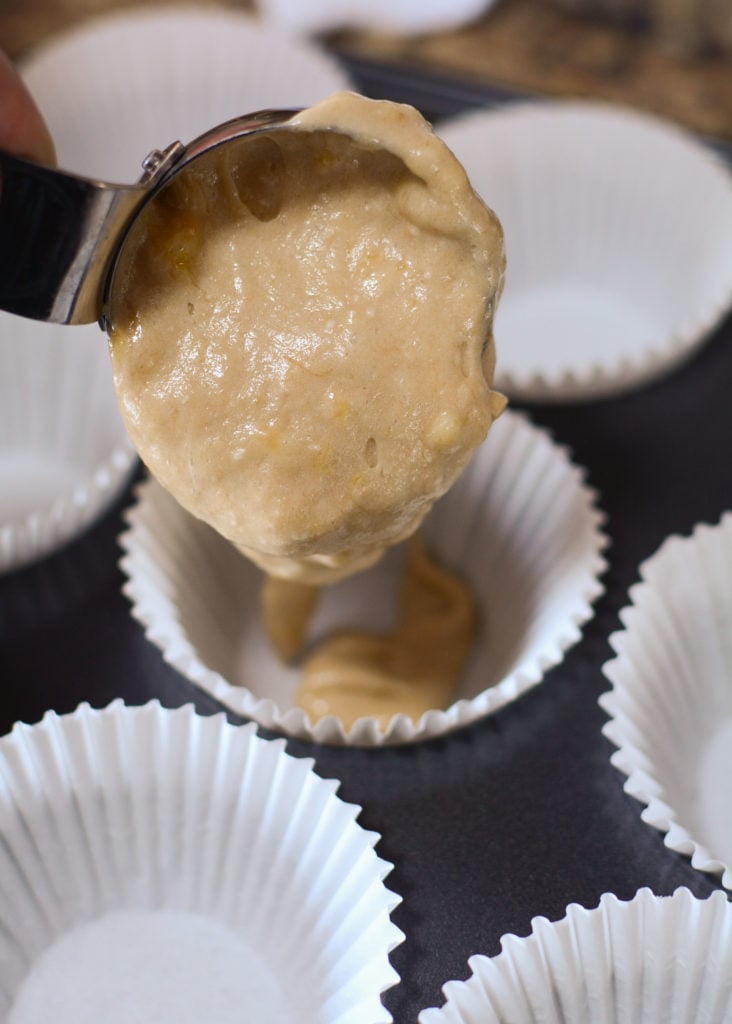 How Long Will The Muffins Keep In The Fridge?
Well, you don't have to refrigerate them, however, I always do. I find they stay a lot longer when they're in the fridge. Just be sure that in either way that you store them, that the bag or container that you use is airtight. Having them exposed to air in a room or in the air of the fridge without having them covered will dry them super fast. Always cover them.
So on the counter, they will last up to five days. In the refrigerator, I'd say up to 8 to 10 days. Obviously the quicker you eat them, the fresher the taste.
Can I Freeze The Muffins?
Absolutely! Again, store them in an airtight, freezer-safe container. They will stay nice for up to 3 months. When you want to eat them, just leave them it on the counter for a few minutes at room temperature to thaw.
You could also warm them in the microwave for 15 – 20 seconds, or if you have a small "easy bake oven" I call them (a toaster oven), that will be wonderful at thawing the muffins!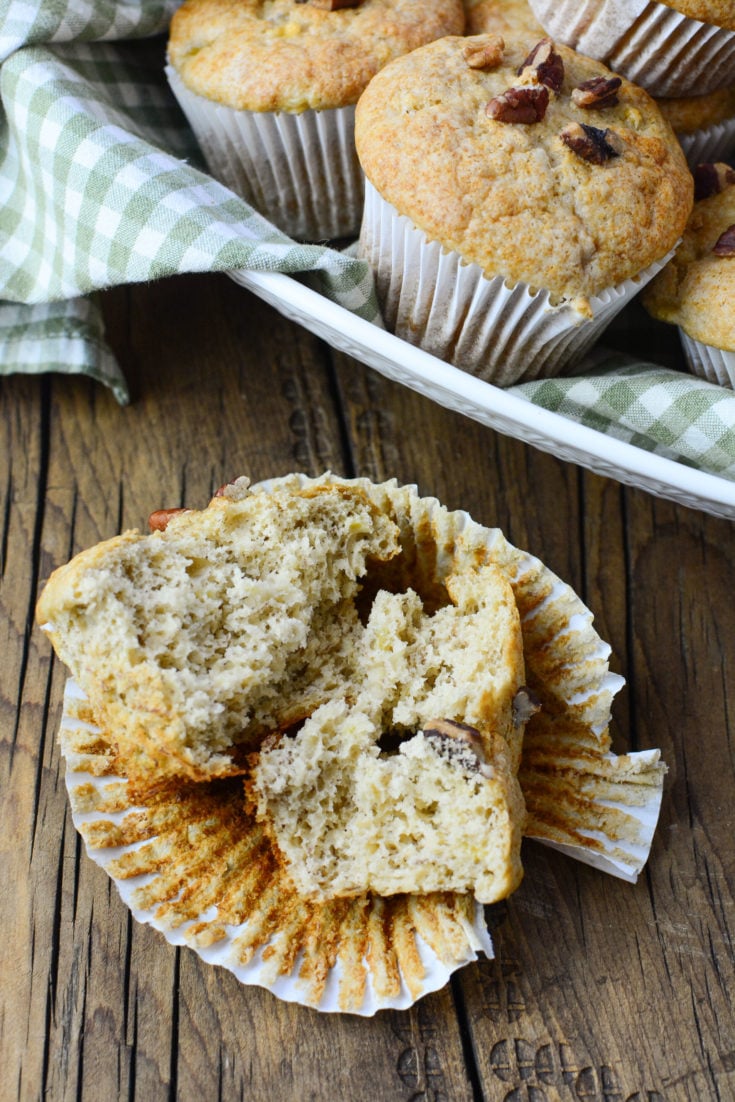 Can I Frost These Muffins?
Yes. If you frost them, they'll be more like a cupcake, but either way, they'll be DELICIOUS!!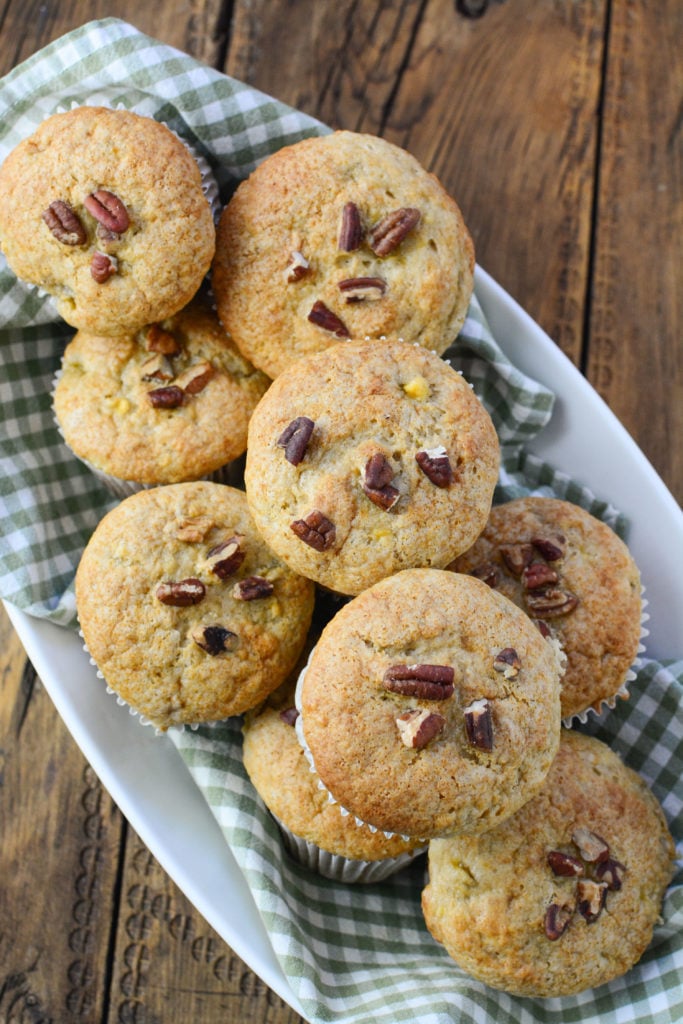 Well, there you have it. Another 3 ingredient recipe on the books!
While these muffins aren't 'from scratch', again, there's always a time and place for convenience as long as it's still tasty! When you make these 3 ingredient banana muffins, let me know, did you add pecans? Did you add other ingredients instead?
If you're curious about another 3 ingredient recipe I have on the blog, take a peek at this 3 Ingredient Cheesecake!! It's no-bake and it's pretty incredible (considering it has no cheese in the recipe!!haha!!)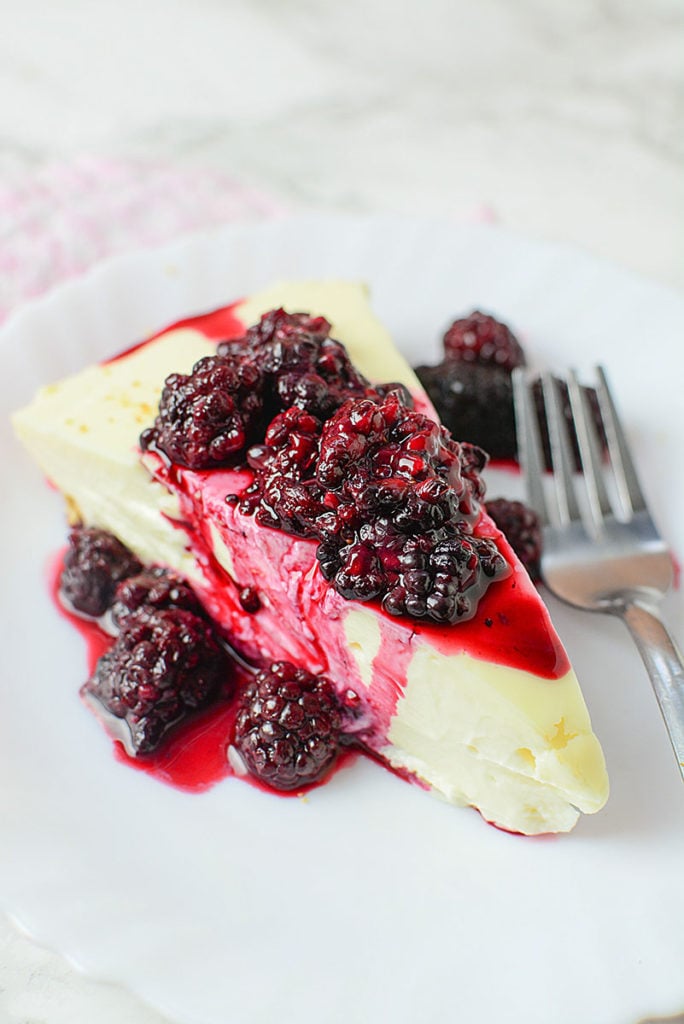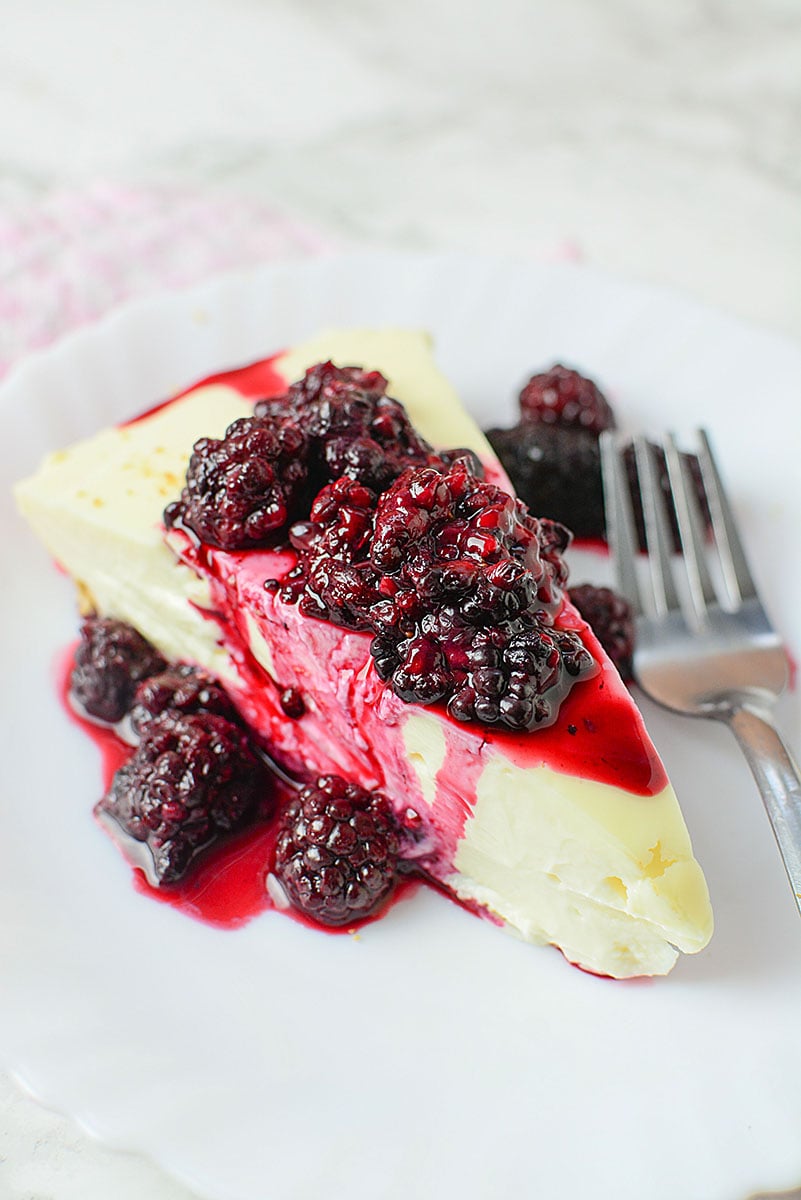 I also have a Wacky 2 Ingredient Chocolate Fudge for you to look at. THAT fudge is amazing!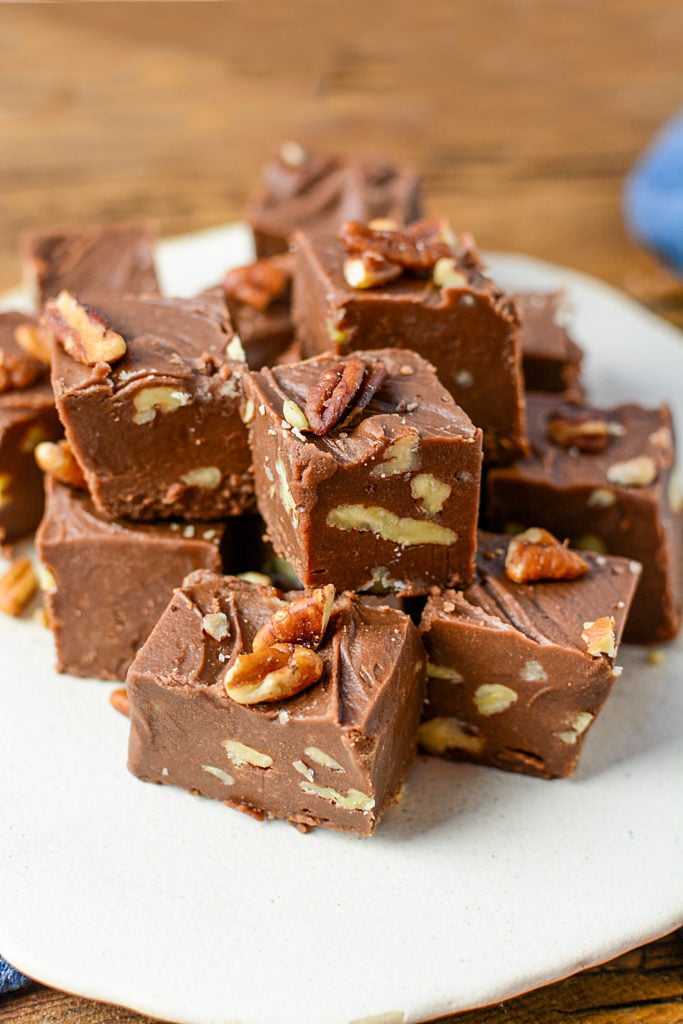 Or, how about a 2 Ingredient Pumpkin Brownie??? Yeeeeesssssss… it's ALSO super delicious and crazy easy to make!

Thanks so much for stopping by The Salty Pot today, and I hope you have a truly awesome day! If you have any questions or comments, please leave them below and I'll try my very best to get back to you, or, you can shoot me an email at Joanne@thesaltypot.com. See you next time!
~Joanne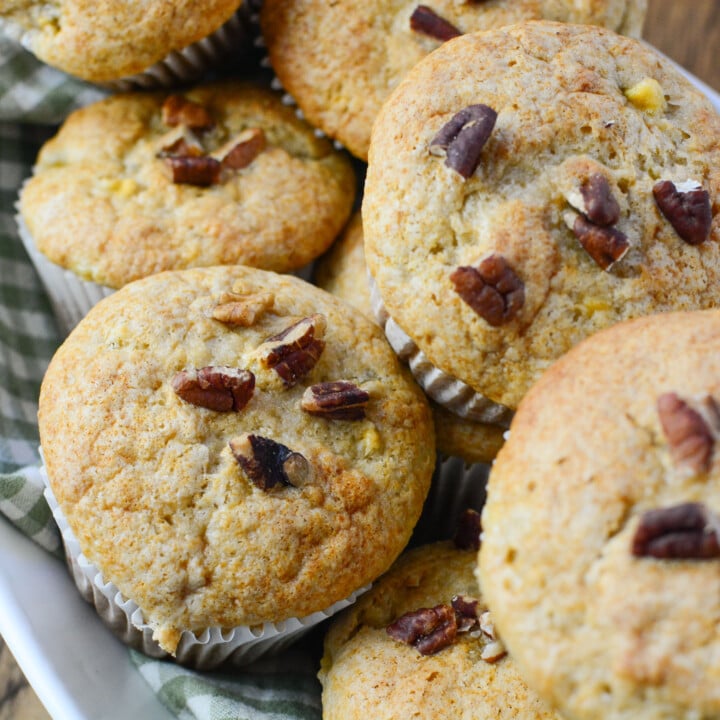 3 Ingredient Banana Muffins with Pecans
These amazing banana pecan 3 ingredient muffins are ridiculously delicious! If you think it's unbelievable that they are made with only 3 ingredients.... stick with me. I'll show you 🙂
Ingredients
1 Butter Pecan Cake Mix (I used Betty Crockers line of cake mixes)
3 ripe bananas (very ripe!)
3 eggs
½ c pecan pieces (optional)
Instructions
Preheat the oven to 375
In a small bowl, mash the bananas well, so there are no lumps left
In a different bowl, mix together the eggs, butter pecan cake mix, and bananas.
Fold in the pecan pieces at this point if you are using them.
Scoop the muffin mix into lined or greased muffin pans. *see below
Bake for 20 - 25 minutes until they are cooked through. *see below
Remove from the oven and let cool for 5 minutes before removing from the pan. Transfer to a cooling rack to finish cooling the muffins.
Enjoy!
Notes
A muffin pan can be lined with regular paper liners, or perhaps use some melted coconut oil. However, I used parchment paper muffin liners and they work amazing! I love how the muffin itself doesn't stick nearly as much as it does to the paper liners.

Toothpick test: Slide a toothpick into the thickest part of the muffin to see if it's done. If the toothpick comes out clean of crumbs, then it's ready. If the toothpick comes out with some gummy looking batter or crumbs, then leave the muffins in the oven for a few extra minutes.
Nutrition Information:
Yield:

18
Serving Size:

1
Amount Per Serving:
Calories:

79
Total Fat:

4g
Saturated Fat:

1g
Trans Fat:

0g
Unsaturated Fat:

3g
Cholesterol:

33mg
Sodium:

33mg
Carbohydrates:

10g
Fiber:

1g
Sugar:

5g
Protein:

2g
**Don't Forget To Pin This 3 Ingredient Banana Muffin Recipe To Your Favorite Pinterest Board To Save And Use For Later!!!**