Did you know you can make a copycat Taco Bell beef in the Instant Pot right in your own home?! Yes, my gloriously amazing readers! That soft, tender, savory taco meat that they use for all their yummy dishes is so easy to make, you'll giggle when you discover the secret!!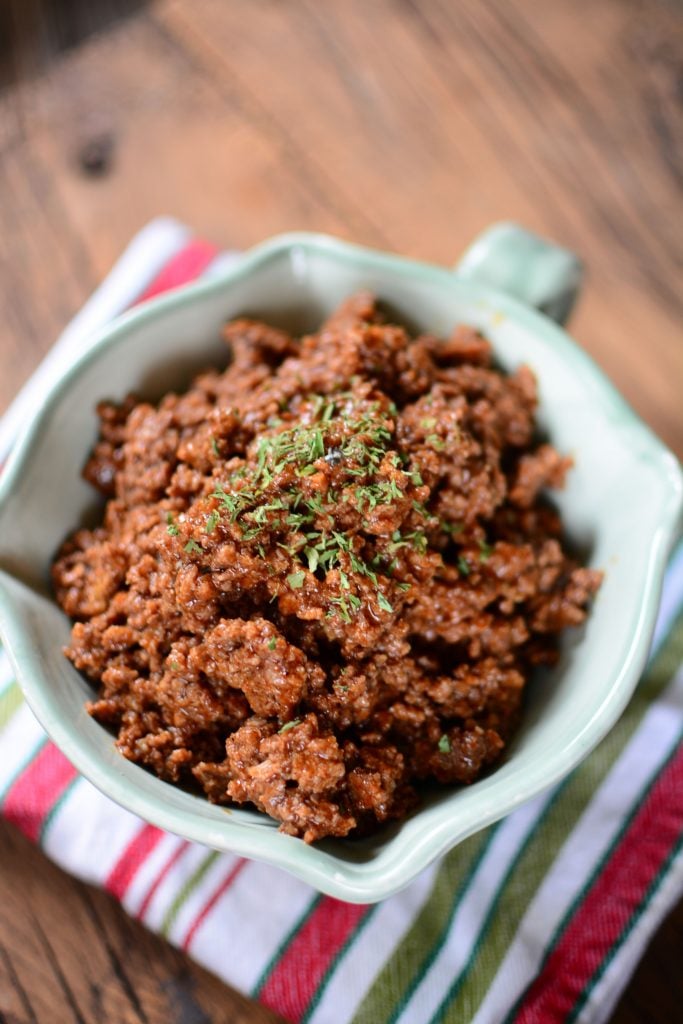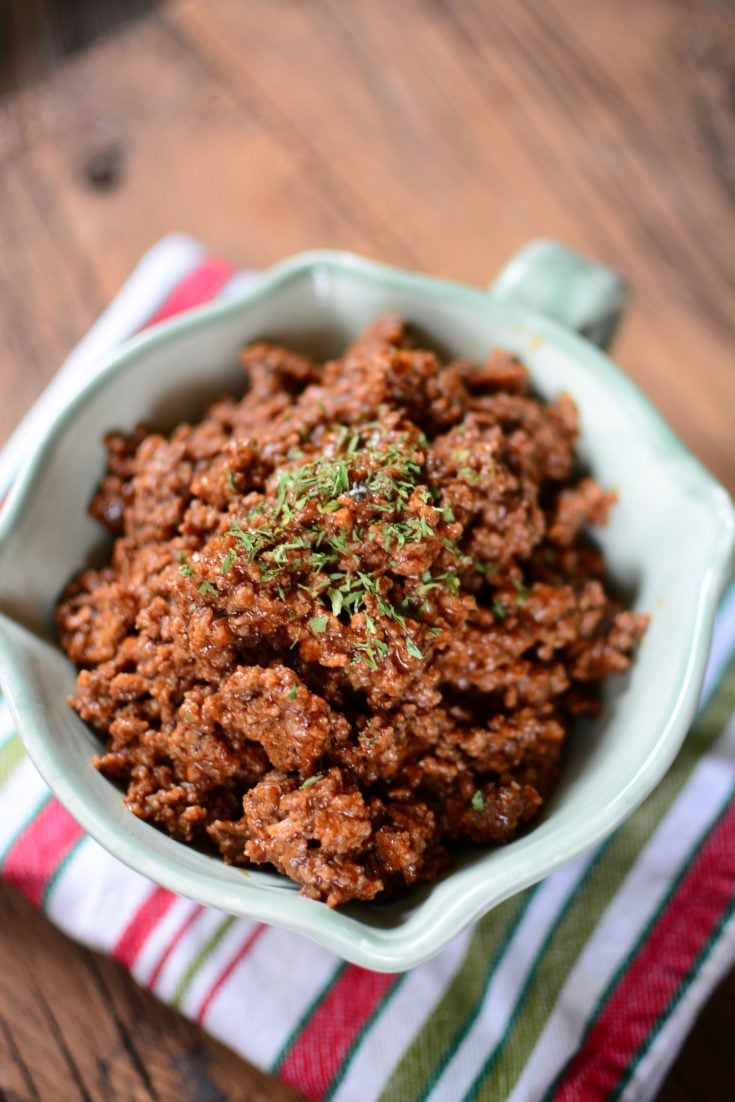 Copycat Taco Bell Beef Tutorial
I have made this taco meat lots of times and am just now finally getting around to sharing it. It's seriously the bomb, and you know, I haven't gone to my local Taco Bell for so long because, well, I just don't really need to!
(Unless of course, I want something more than just the tacos. I haven't learned how to make all the other yummy things on their menu yet!!).
Don't worry; I'll go back to Taco Bell because I can't resist all their other yummy food!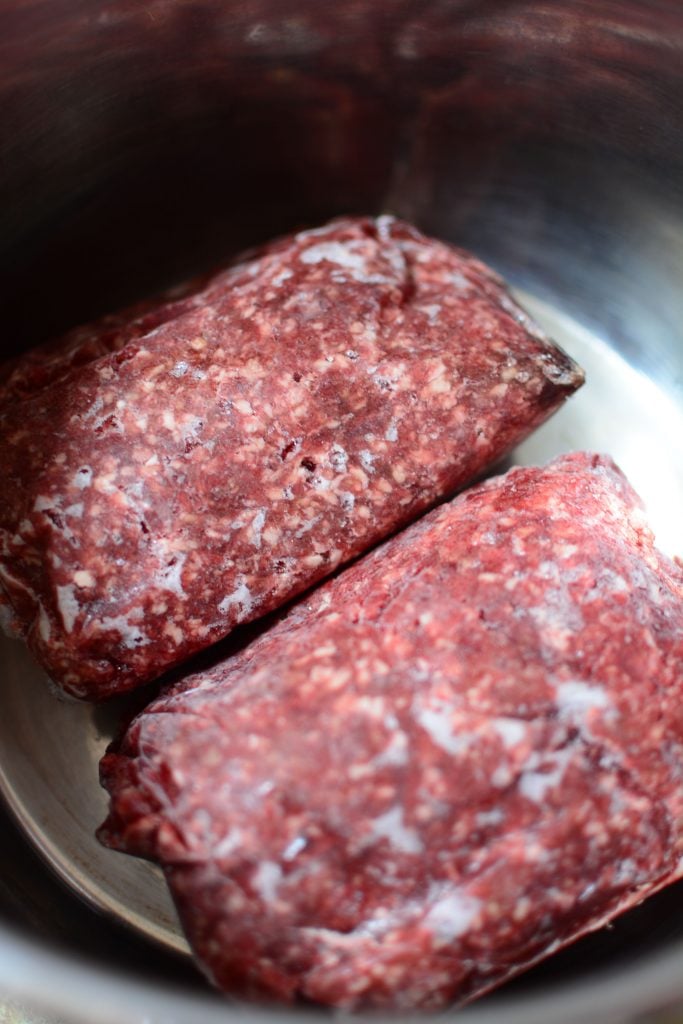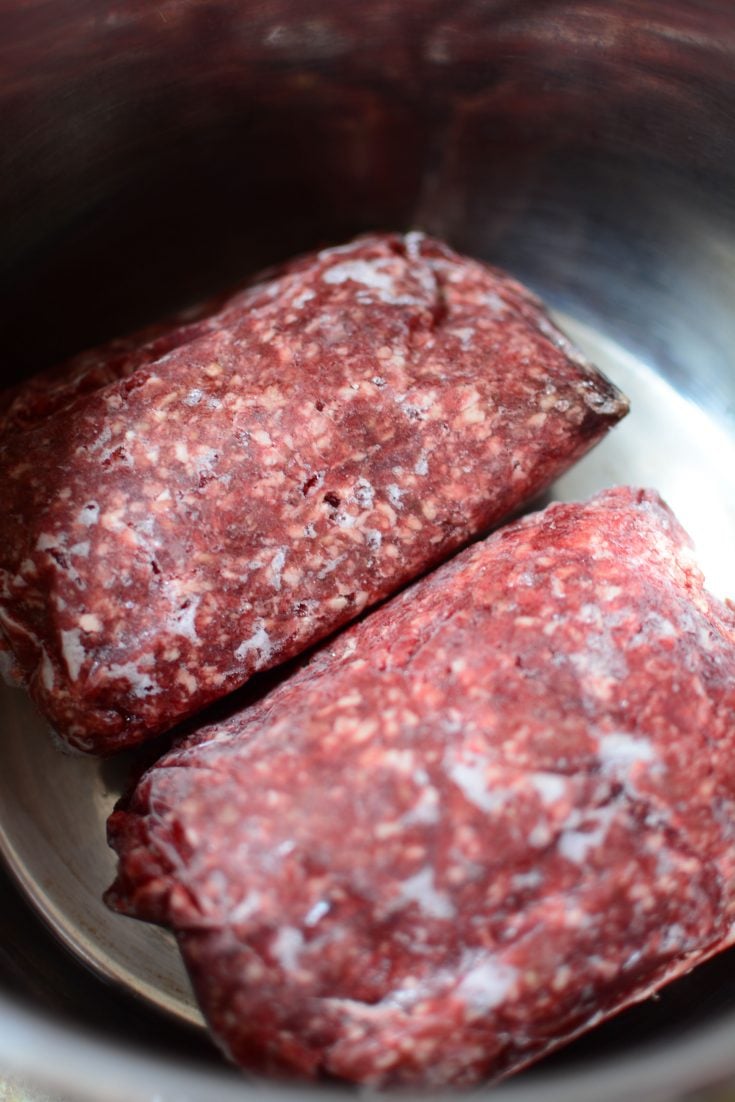 Starting out with frozen beef
*directions on recipe card on how to start out with fresh ground beef
You may be wondering what makes this taco meat a copycat to the yummy Taco Bell's taco meat. Well, it's all in the texture!
You know how the restaurant has really tender taco meat for all their menu items, this taco meat recipe comes out just like it!
It's so crazy yummy… !!!
And you know what else is so awesome about making this at home? THE PRICE!!
I know that I can make a huge batch of this Taco Bell meat and spend a lot less money. If I make a large pot of Taco Bell ground beef, then I can save it and use it for several meals.
That is a HUGE WIN in my book….and my pocketbook!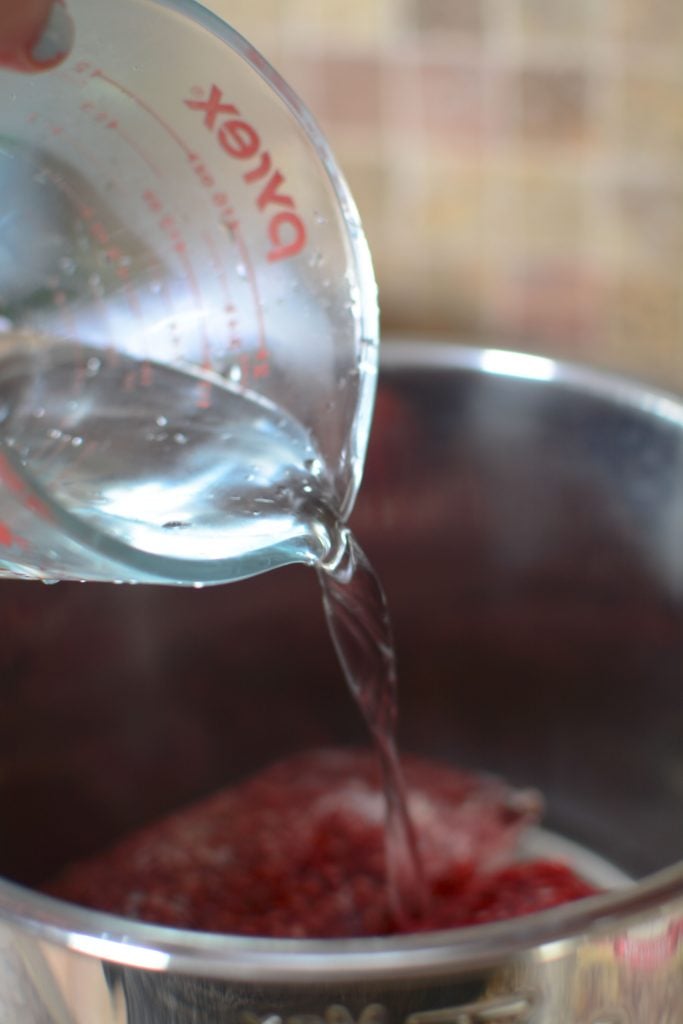 How Long Does It Take To Cook The Beef?
It does take a tiny little while to make this Taco Bell meat; however, every single bite will have that same tender beef that you get from the restaurant. So honestly, it is entirely worth every single second!
Basically, you cook the meat in 2 phases. First, you will place the frozen ground beef in the Instant pot on manual for 30 minutes. Then you will add the taco seasoning and cook in the pressure cooker for an additional 30 minutes.
Lastly, you will sautee the extra liquid from the beef. This is where it really gets that Taco Bell flavor to sink in!!
The hamburger isn't dry at all! Every single taste will be moist and delicious.
If you're wanting to start with fresh ground beef, simply do the same directions as above (or on the recipe card), and shorten the cooking time to 20 minutes each cycle.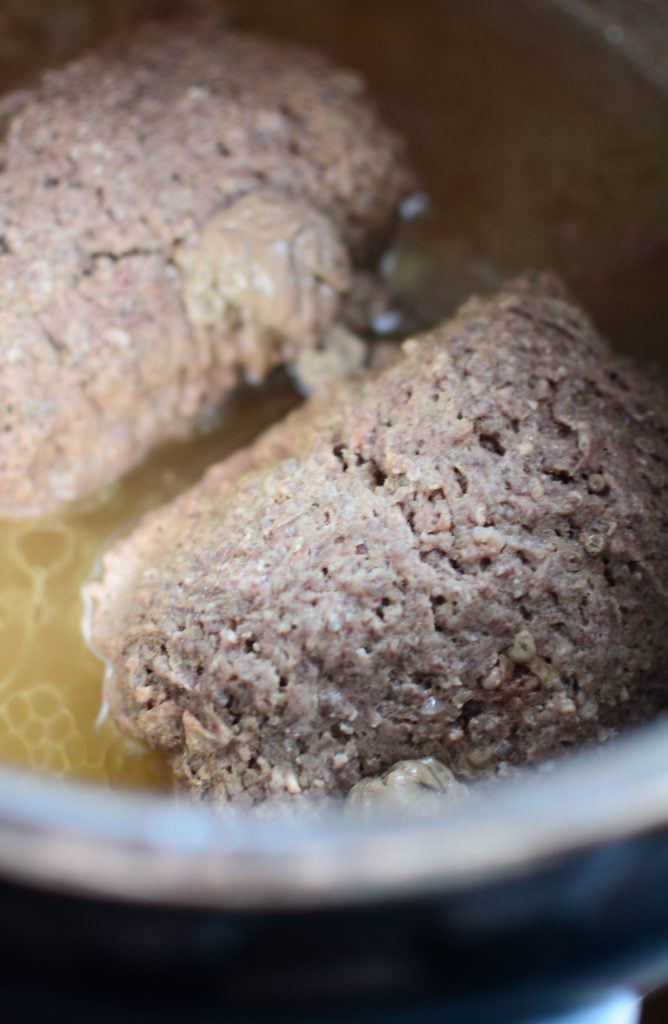 What Kind Of Taco Seasoning Do I Need?
I prefer to use my own homemade taco seasoning — the reason why is that I know every single ingredient that goes into it. I don't have to worry about preservatives or anything unhealthy being added.
Plus, you can make a ton of it and just use a little bit here and a little bit there.
Also, if you are on a low-sodium diet, you can adjust how much salt content you put in the homemade seasoning too.
Now, if you prefer to use taco packets, there is absolutely nothing wrong with that! Just use what works best for you and your family, and that's all that matters. They even make low-sodium packets too!
Is This Copycat Taco Bell Beef Recipe Spicy?
No, this Instant Pot Taco Bell beef isn't spicy at all. It has the same flavors as what you would get when you go and hit up the drive-thru. Yum!!!
But, what I love about this easy beef recipe is that you can add some heat if that is what you like. If you want to add some more fire, consider any of these ingredients:
Dried Chili Flakes – Sprinkle some at the same time as the seasoning and let it cook the last 30 minutes with the meat. Yum!
Tapatio – A little bit goes long ways so don't go crazy. 
Tabasco – Pour in a dash or two, and you will love the added firey heat. 
Cayenne Pepper – Just add a few sprinkles to taste. 
Copycat Taco Bell Hot Sauce – Take a look at this sauce recipe and put some in when you add the seasoning! So dang good!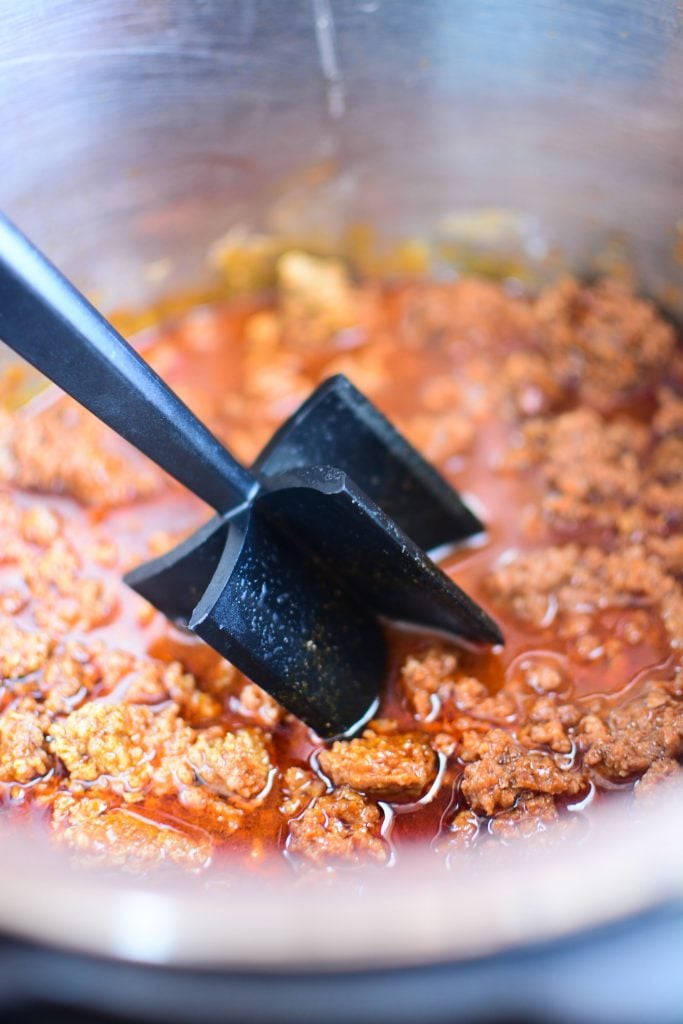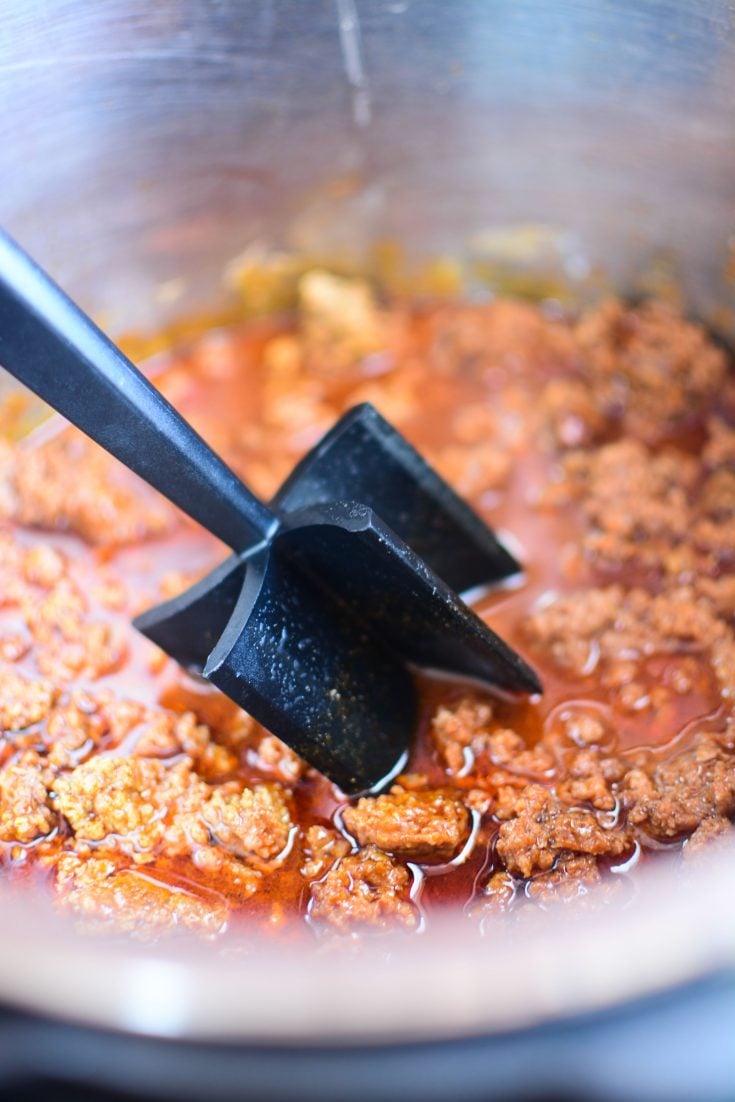 Can I Freeze The Taco Meat After It's Made?
Yes, absolutely! That's why I prefer to make a bigger batch at first, and then divide it up into smaller amounts to freeze and use for later!
You could use the frozen, and then thawed meat for all sorts of different dishes. Things like taco salads, taco bakes, taco soup, etc.
You could even fry a little up in the morning and serve it with some Huevos Rancheros for breakfast! Yummmmm! I just thought of that idea now and I think it's one I have to try!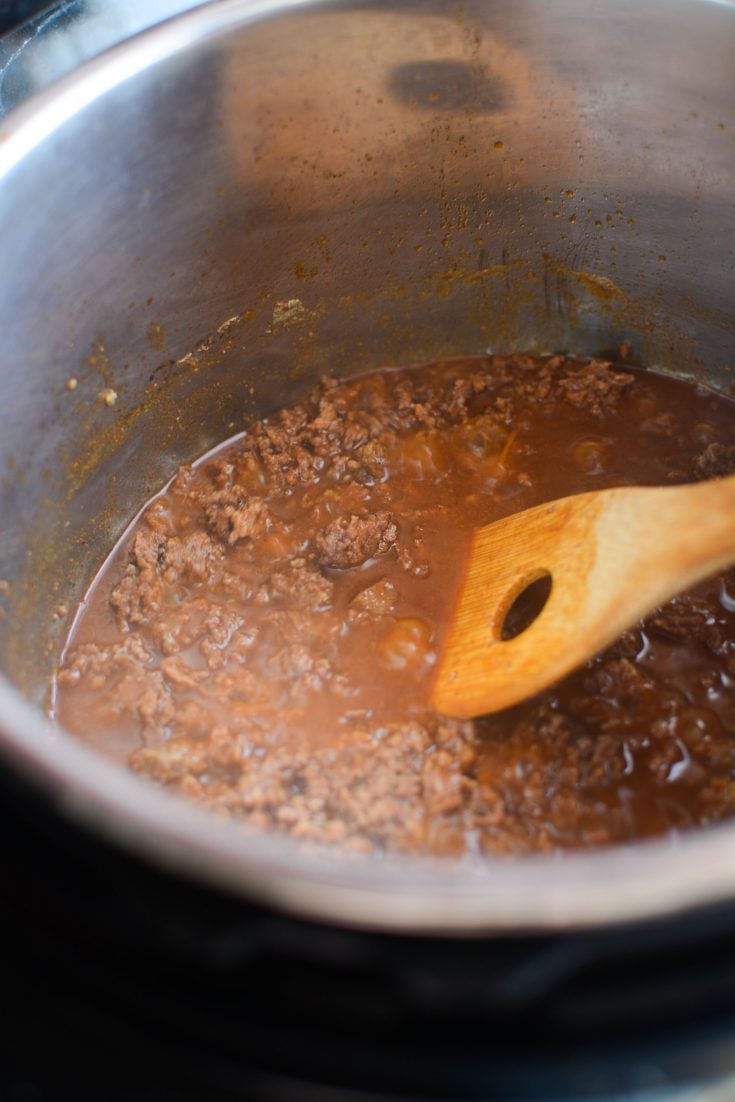 And lastly, of course, you could simply make tacos on a busy weeknight!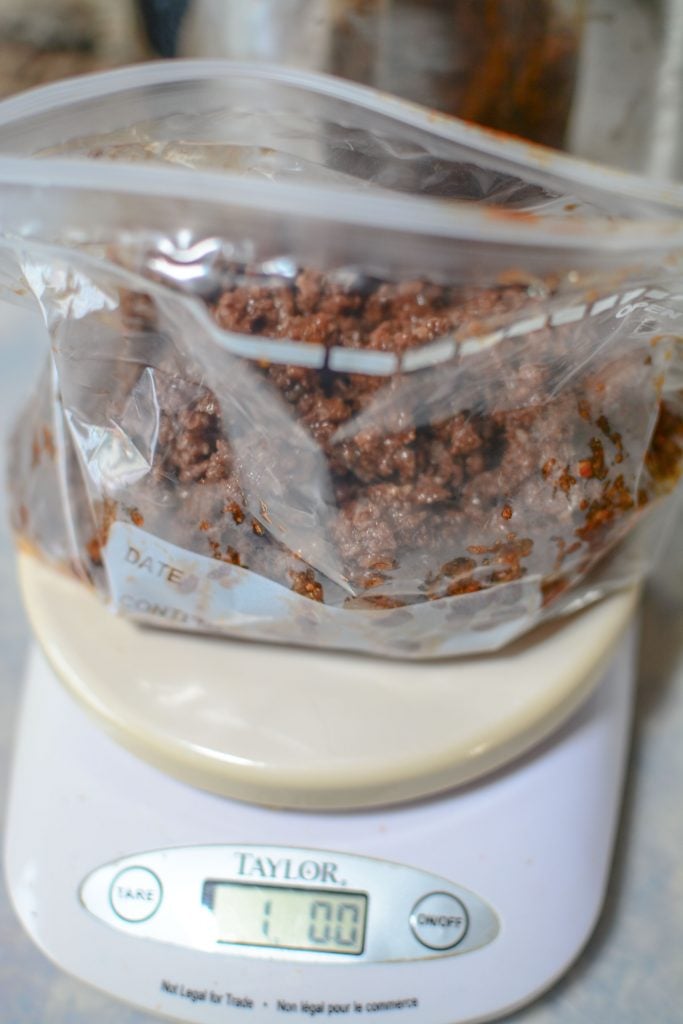 Can I Make This CopyCat Taco Bell Meat With Frozen Ground Beef?
For sure! In fact, this tutorial/recipe is making the taco meat from frozen in the Instant Pot. The Instant Pot makes short work of creating this taco meat where if you were to do it stovetop, oh my goodness, it could take a very long time!
If you are new to the Instant Pot world, and you're feeling a little hesitant about using it, take a peek at this handy Instant Pot For Beginners Guide that will help you feel more at ease in using your Instant Pot for the first time.
If you want to make it from fresh ground beef, I'll give directions on how to do that as well, below in the recipe card.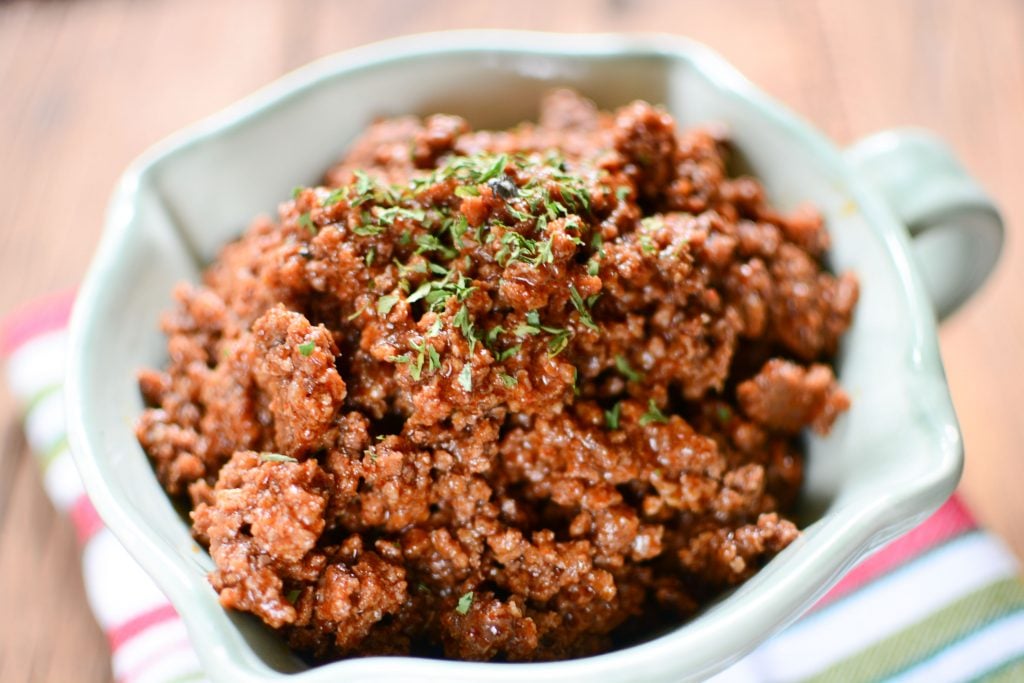 Can I Use Different Meat For This Copycat Taco Bell Recipe?
Yes, you can switch out the ground beef for other proteins if that is what you like. They may be a little bit different texture or slightly drier with various meat, but you can adjust cooking time if needed.
Some options to try are ground turkey, ground chicken, ground pork, or a mixture of any of those.
For example, you could do half beef and half pork for higher fat content. This would be great for keto or low carb diets too.
Looking For More Fun, Delicious Mexican Flavor Influenced Recipes?
Try any of these mouthwatering meal ideas, and your taste buds will thank you!
I just love this recipe for Instant Pot Copycat Taco Bell Beef. It's so handy to have on hand, and it's so nice to know that you can make a Taco Bell-type taco right in your own home!! Yaaay for TACOS!!!!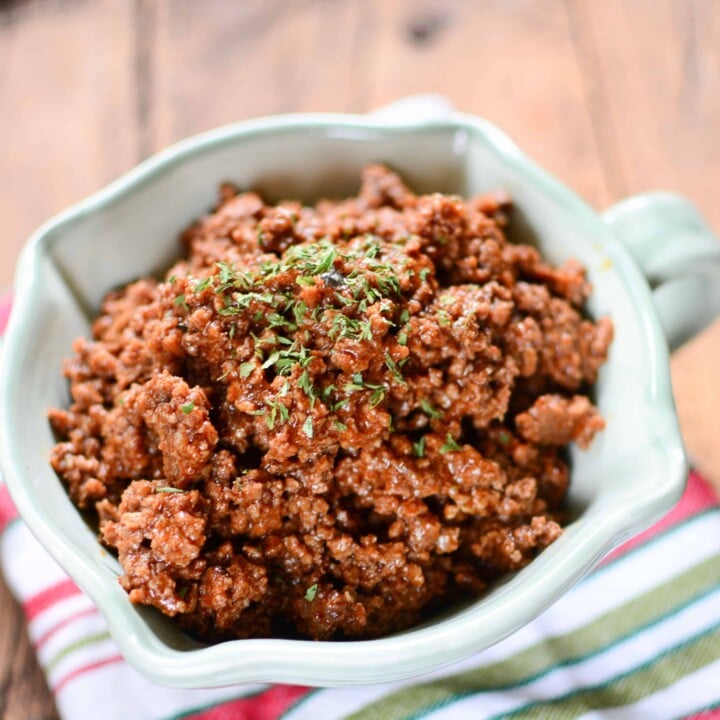 Instant Pot Copycat Taco Bell Beef Recipe
Additional Time:
15 minutes
Total Time:
1 hour
20 minutes
This copycat Taco Bell beef recipe is so savory and tender, and it's made super easy in the Instant Pot!
Ingredients
2 lbs ground beef, frozen
4 tablespoon taco seasoning ** see notes
1 cup water or beef broth
Instructions
Take the frozen ground beef and add it to the instant pot.
Add the liquid *see notes
Place the lid on the Instant Pot and press manual, high pressure for 30 minutes.
Do a quick release.
Remove the lid and using a hamburger chopper or a potato masher, break down the beef into small bits.
Add the taco seasoning. Stir.
Replace the lid. Place the value into the 'seal' position and press manual, high pressure for another 30 minutes.
When cooking time is up, do a quick release, and remove the lid. Turn the Instant Pot off, and then press "saute" to begin reducing the amount of liquid that's in the pot until most of it is gone. (approx 15 min)
Stir the beef frequently to encourage evaporation.
When sauteing time is up, replace the lid for 10 minutes to let any bits on the bottom of the pan release. Stir one final time and let cool.
Notes
1. If you don't use a homemade taco seasoning, the 4 tablespoons of taco seasonings work out to about two store-bought packets.
2. For the liquid, you can use water or beef broth.

Directions for Freezing the prepared Taco Meat:

Simply weigh out the portion sizes you prefer and pack them into freezer-safe bags or containers to use later.

Directions for using fresh ground beef to make the Taco Meat:
Reduce the pressure cooking time to 20 minutes per cycle.


Nutrition Information:
Yield:

16
Serving Size:

¼ cup
Amount Per Serving:
Calories:

162
Total Fat:

10g
Saturated Fat:

4g
Trans Fat:

0g
Unsaturated Fat:

5g
Cholesterol:

50mg
Sodium:

262mg
Carbohydrates:

1g
Fiber:

0g
Sugar:

0g
Protein:

16g
**DON'T FORGET TO PIN THIS INSTANT POT COPYCAT TACO BELL MEAT RECIPE TO YOUR FAVORITE PINTEREST BOARD TO USE FOR LATER!!**