I bet most of you are pasta lovers! Well, I have TWENTY Instant Pot Pasta Recipes for you to try (and for your family to fall in love with!).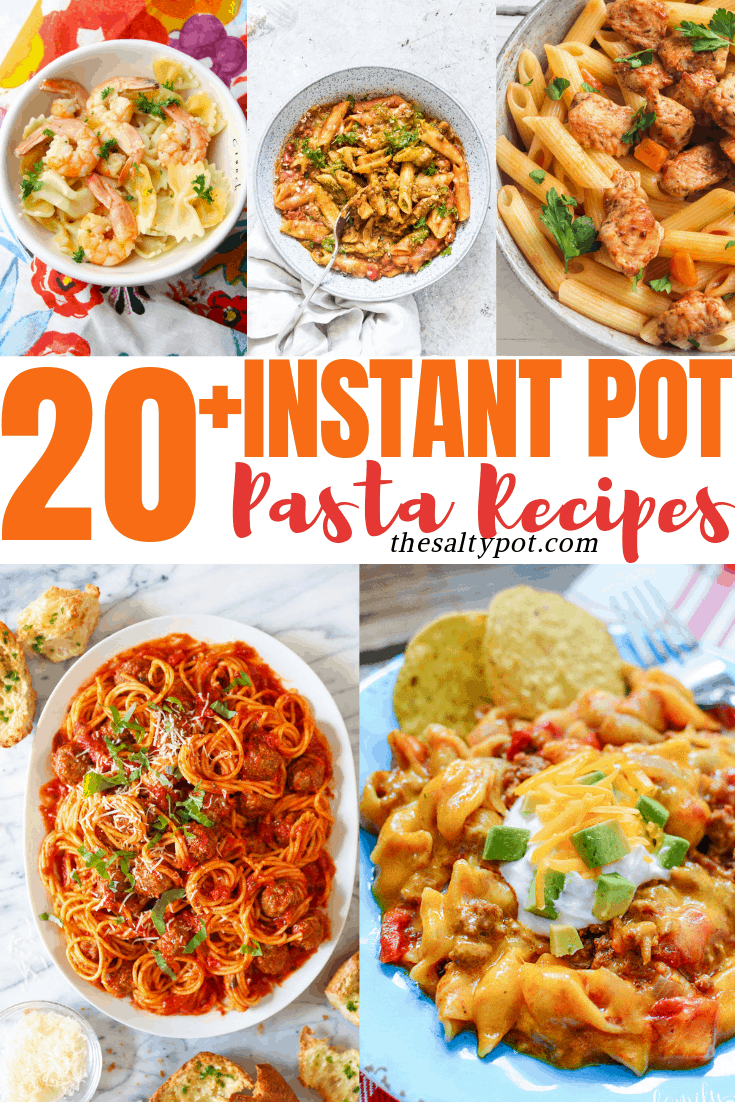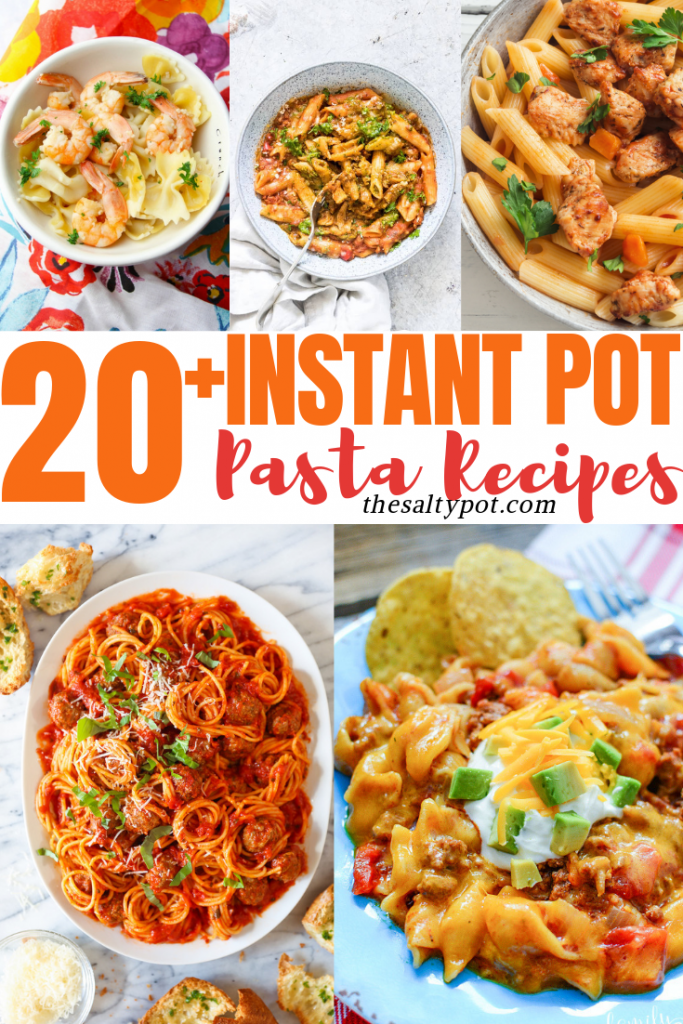 Instant Pot Taco Pasta Taco lover? You'll love this Taco Pasta! Dig in!
Instant Pot Spaghetti-Made Healthier Healthy one pot spaghetti!
Instant Pot Mac and Cheese Cheese lover? This pasta in the Instant Pot is sublime!!
Instant Pot Pizza Pasta Perfect for a last-minute meal for the weeknight!
Instant Pot Spaghetti And Meatballs Perfect for meat and pasta lover! I'm kinda drooling over here!
Instant Pot Prawn Linguine Pasta Prawns, pasta, dried cherry tomatoes, and chili flakes? Perfect!
Instant Pot Ground Pork and Pasta Rich savory pork with bowtie pasta, YUMMM!
Instant Pot Italian Meatballs If you can't go to Italy, bring Italy to your own home!
Instant Pot Pasta With Pesto And Mozzarella Creamy dreamy pasta infused with the rich flavor of pesto topped with mozzarella cheese!
Instant Pot Gluten-Free Macaroni And Cheese With Green Chillies So cheesy and creamy! This Instant Pot pasta is perfect for sensitive tummies!
Instant Pot Pasta alla Vodka Easy and delicious dish! Perfect for special occasions or just an ordinary day!
Instant Pot Pasta e Fagioli Pasta and a creamy soup all in one! Best for chilly nights! Enjoy!
Instant Pot Chicken Alfredo Pasta Creamy, chickeny and cute little bowtie pasta!!!
Instant Pot Ragu Pasta + tender beef ragu? You wouldn't ask for anything more!
Instant Pot Creamy Tuscan Chicken Pasta A taste of Italy in a bowl!!
Instant Pot Mexican Pasta A quick and easy dish to prepare on a busy day!
Pressure Cooker Light Pizza Noodle Casserole Light, tasty and full of flavor!!
Instant Pot Shrimp Scampi Recipe Why would you eat in a restaurant if you can eat it at home?
Pressure Cooker Pasta Primavera An irresistible pasta for everyone! Easy and quick to make!