Learn how to homemade taco seasoning so you'll never have to buy it again. This blend has excellent taco flavors and can easily be adjusted to make it YOUR perfect way every time!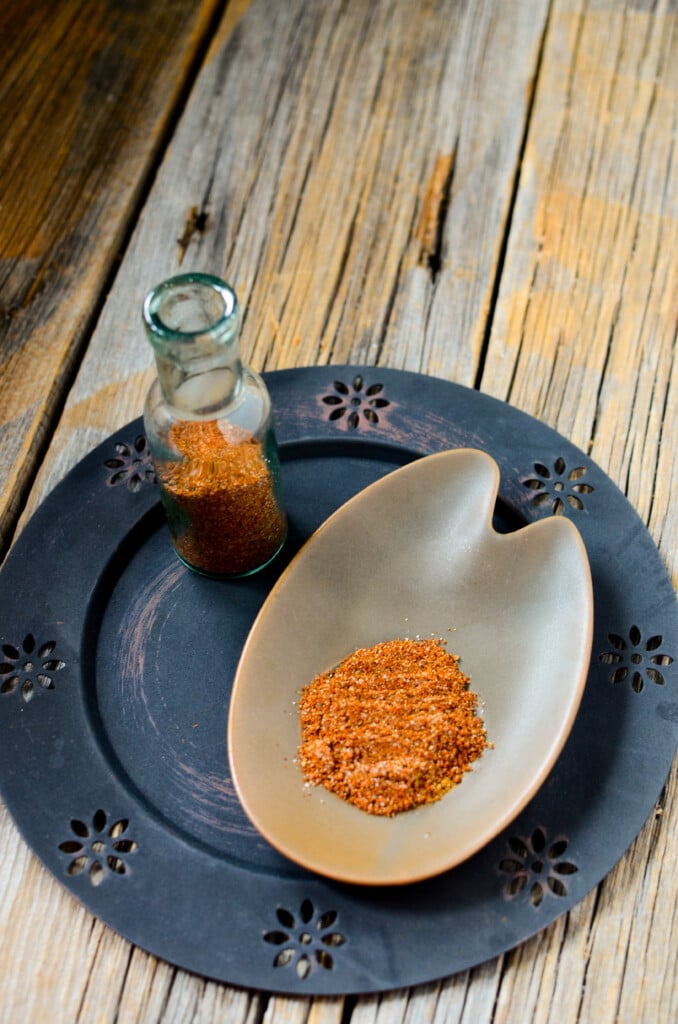 Making your own spice blends is easy to do!
Homemade Taco Seasoning Spice Recipe
 I was REALLLLY craving some Mexican flavors and thought, ohhhh yeahhhhhhhh……. A Taco Salad! So, I started going through ingredients in my head.
Beef? Check.
Cheese? Check.
Taco Seasoning?.. uh oh. Sigh.

Let me tell you, there is nothing more annoying than when you are ready to make a recipe, and then BOOM!, you realize you are out of a key ingredient. You THINK you have some of that… and it turns out you don't. So there I am, no taco seasoning.  So what's a smart and industrious girl to do?
MAKE HER OWN HOMEMADE TACO SEASONING! That's RIGHT!
And I did. 
Never get in the way of a girl and her lunch. Jus' sayin'. 🙂
Ok, so this recipe is super simple my lovelies! And in fact, it's so easy, and sooooo much better than the "stuff" you buy in the store, I will never buy store bought taco seasoning again!!
SIMPLE INGREDIENTS
The ingredients for the seasoning are so simple and the majority of all grocery stores carry them.
You will need:
Chili powder – Chili powder and cumin powder are the predominant flavors in taco seasoning. The fresher the spices you can find, the better the flavors will be.
Cumin – What exactly is cumin? It's a commonly used spice in Mexican cuisine but originated in the Mediterranean areas, cumin has been grown all around the world. The seed is ground into the powder form you use today. India exports 80% of the world's cumin spice!
Onion powder – Be sure that these are powders and not salts. So no garlic or onion salt. Granulated onion and granulated garlic are totally fine.
Garlic powder – See above.
Paprika – I used smoked paprika in this recipe, but you can use regular paprika if that's what you have on hand.
Salt and pepper
Cayenne (use as much as you feel comfortable using!).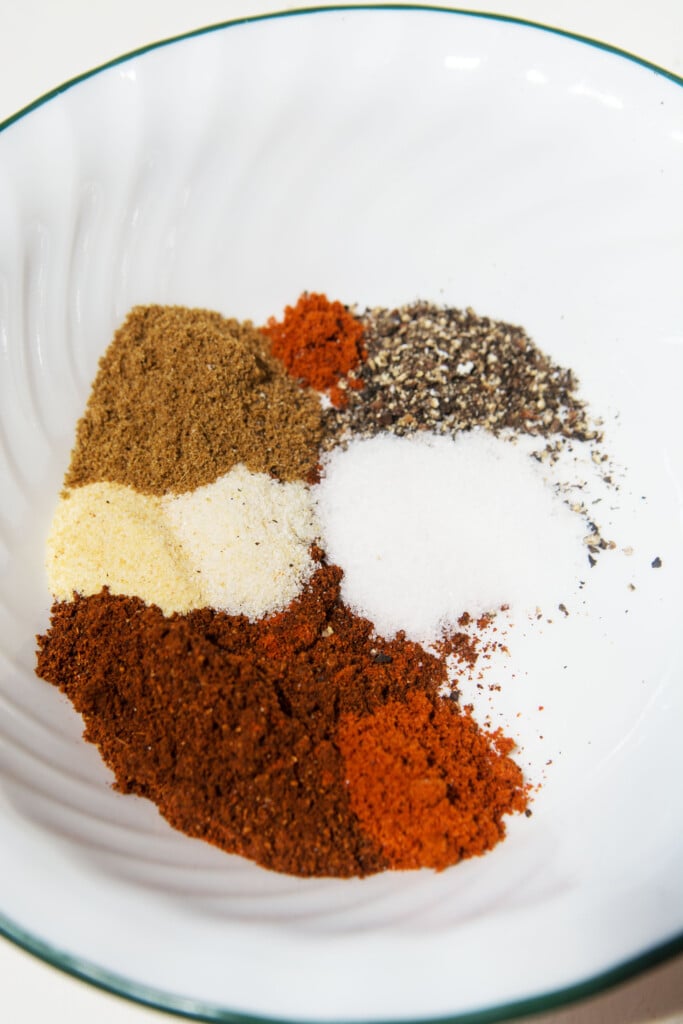 FYI… making your own taco seasoning (or any seasoning, really) is SOO much cheaper than buying it premade. So why wouldn't you want to save that extra cash? Right??
And you know what they say about eating things with ingredients that you can pronounce the name of! Those packet ingredients?? Not so much. Anti cake powders, preservatives, thickeners, ect ect. Not good.
I'm so happy with this homemade taco seasoning. I use it in so many different ways. Like, my Copycat Taco Bell Beef for tacos. I also use it in my Instant Pot Taco Soup and my Instant Pot Tortellini Casserole which is amazingly delicious! OMGOODNESS!

I almost forgot about my Slow Cooker Taco Stew. That's a recipe that is SO incredibly easy to make (set it and forget it!) and it's easily put on the meal rotation list.

And what's great about that is that for each recipe, I can adjust the spices just a bit because I know what I'm getting in the initial taco seasoning blend that I created.
Sometimes you might want a bit more heat, so you know exactly how much to add to that particular recipe on that day that you make it. There's no chance of making it too spicy because you know where you're starting point is.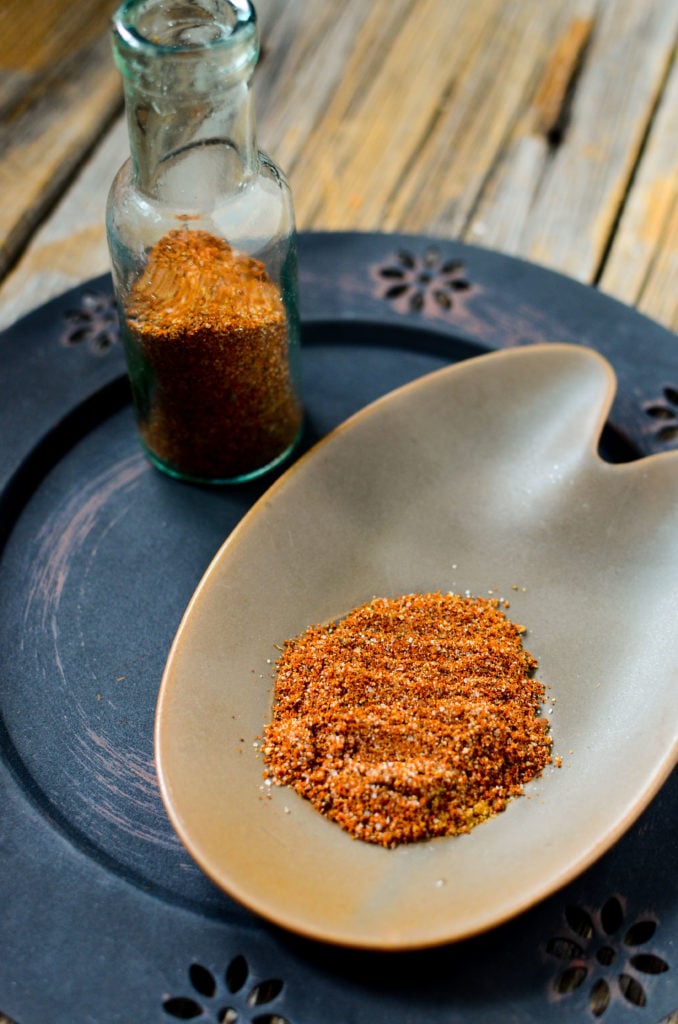 How Do I Know How Much To Use?
Typically, the standard taco seasoning packet you purchase from the store has about two tablespoons of seasoning mix in it. So based on that information, you can season the beef (or chicken, or pork) according to your personal preference.
If you like it a bit more seasoned, use more! Like it a tad more mild in the flavors? Use less.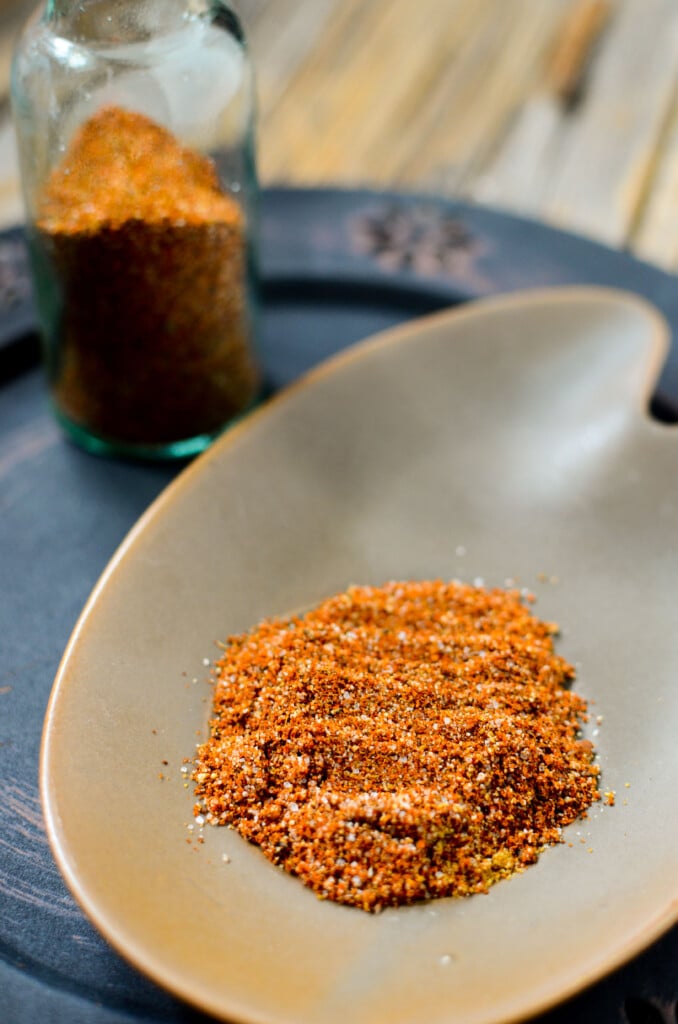 How Long Will The Spice Stay Good For?
Well, if you don't run out of it first, it should stay perfect for up to six months. Keep it in a container/bottle with a tight lid, and out of direct sunlight. After 6 months, it's still useable of course, but the potency of the spice blend may be reduced a bit.
What If I Don't Want The Salt In The Spice Mix?
That's totally fine. You can leave out the salt completely and then adjust the flavors as you're making the dish. Also, feel free to use a salt substitute that you prefer in the seasoning mix for convenience.
Home Made Taco Seasoning
A perfect recipe on making your own homemade taco seasoning!
Ingredients
1 tablespoon chili powder
2 teaspoon cumin
1 teaspoon garlic powder
1 teaspoon onion powder
¼ teaspoon smoked paprika
¼ teaspoon cayenne, or more if you prefer!
½ teaspoon pepper
½ tablespoon salt
Instructions
Measure out all ingredients and mix together.
Store in an airtight container.
Enjoy!
Notes
You can adjust the cayenne to be as hot or as mild as you prefer. You can even omit it if you don't want any heat at all.
Nutrition Information:
Yield:

3
Serving Size:

1 tablespoon
Amount Per Serving:
Calories:

21
Total Fat:

1g
Saturated Fat:

0g
Trans Fat:

0g
Unsaturated Fat:

1g
Cholesterol:

0mg
Sodium:

1243mg
Carbohydrates:

4g
Fiber:

2g
Sugar:

0g
Protein:

1g
All nutritional information is based on third-party calculations and is only an estimate. Each recipe and nutritional value will vary depending on the brands you use, measuring methods, and portion sizes per household.