I was REALLLLY craving some Mexican flavors and thought, ohhhh lordy, yes. A Taco Salad. So, I started going through ingredients in my head. Beef? Check. Cheese? Check. Taco Seasoning?.. uh oh. Sigh. Let me tell you, there is nothing more annoying than when you are ready to make a recipe, and then BOOM!, you realize you are out of a key ingredient. You THINK you have some of that… and it turns out you don't. So there I am, no taco seasoning.  So what's a smart and industrious girl to do? MAKE HER OWN HOMEMADE TACO SEASONING! That's RIGHT! I'm not going to let some little issue like "no taco seasoning in the house" stop me from my taco salad!! Pffft. No way. Like Tim Gunn says.. "Make it work!!"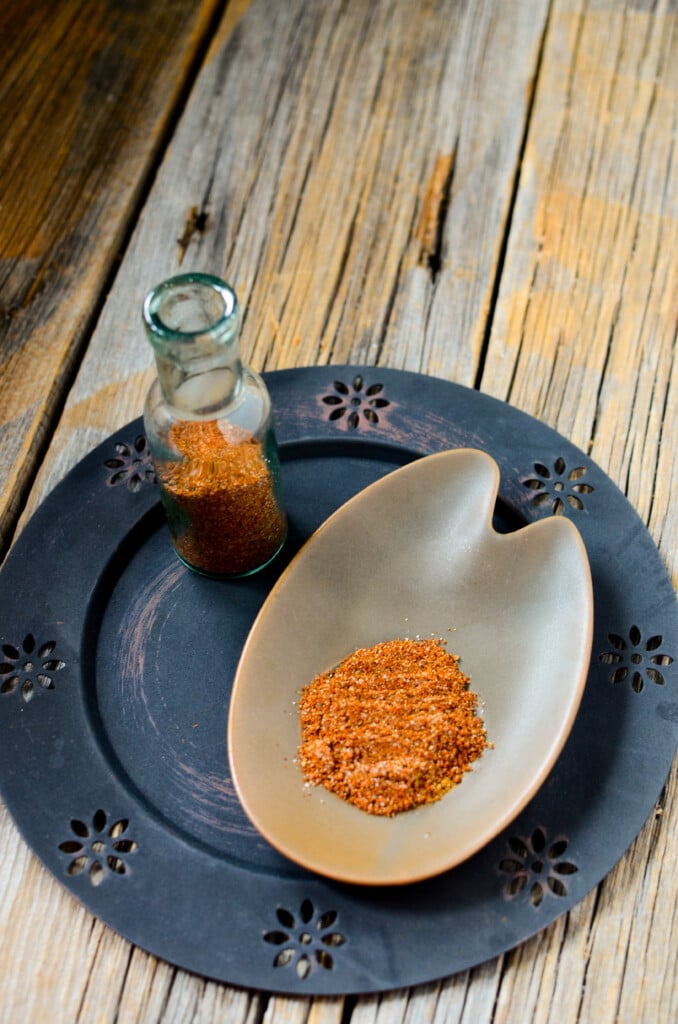 And I did. 
Never get in the way of a girl and her lunch. Jus' sayin'. 🙂
Ok, so this recipe is super simple my lovelies! And in fact, it's so easy, and sooooo much better than the "stuff" you buy in the store, I will never buy store bought taco seasoning again!!
SIMPLE INGREDIENTS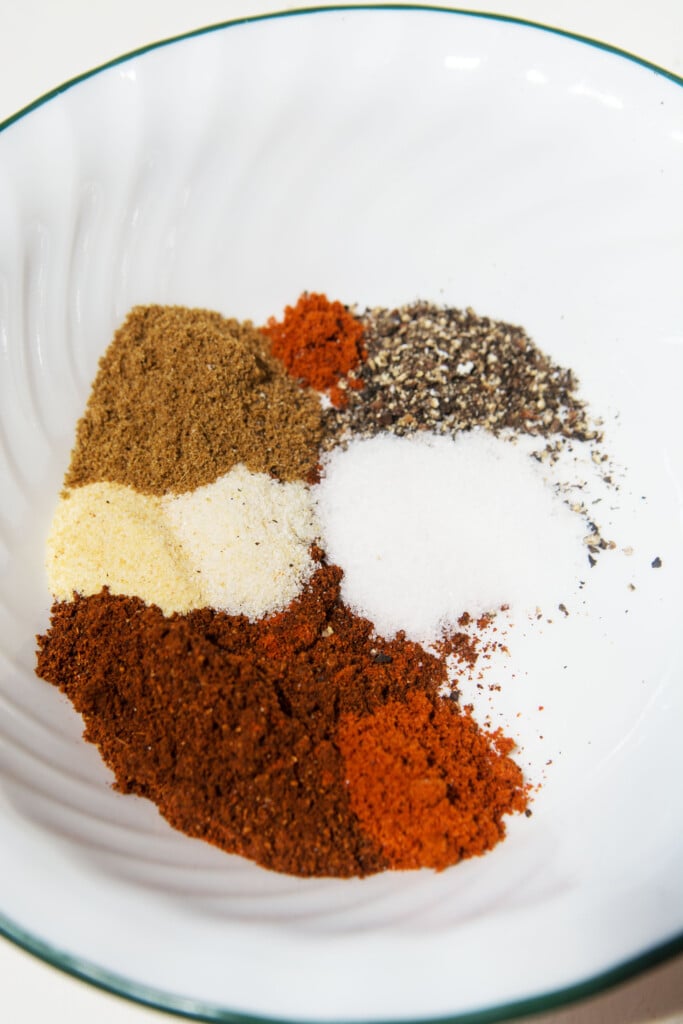 The ingredients for the seasoning are so simple. Chili powder, onion powder, garlic powder, cumin, paprika, salt, pepper, cayenne (use as much as you feel comfortable using!). 
Not to mention… making your own taco seasoning (or any seasoning, really) is SOO much cheaper than buying it premade. So why wouldn't you want to save that extra cash? Right??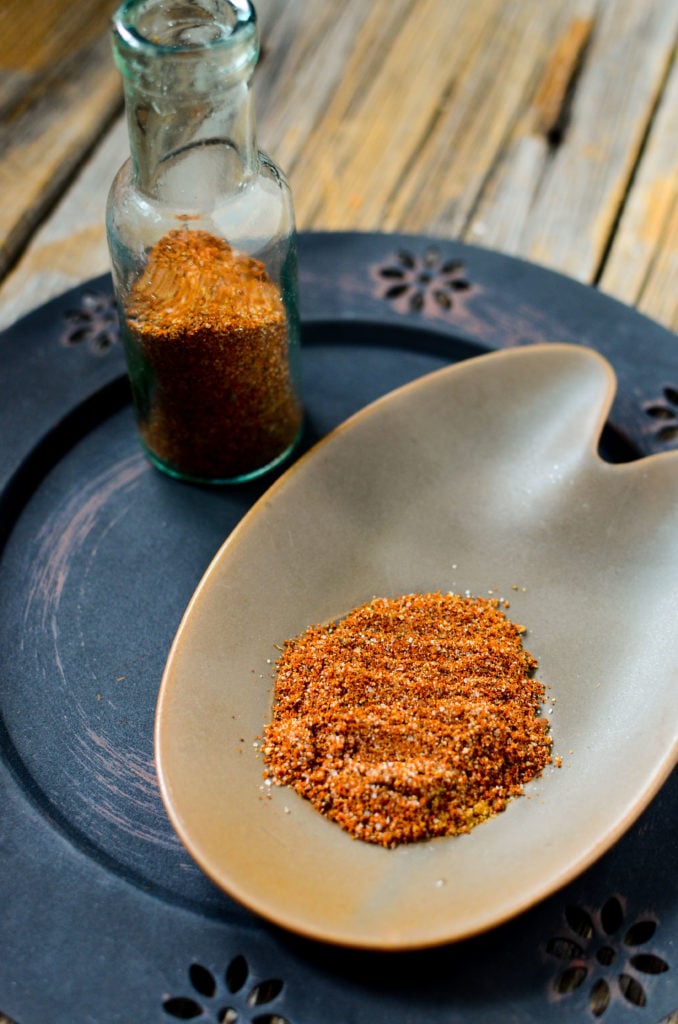 And you know what they say about eating things with ingredients that you can pronounce the name of! Those packet ingredients?? Not so much. Anti cake powders, preservatives, thickeners, ect ect. Not good.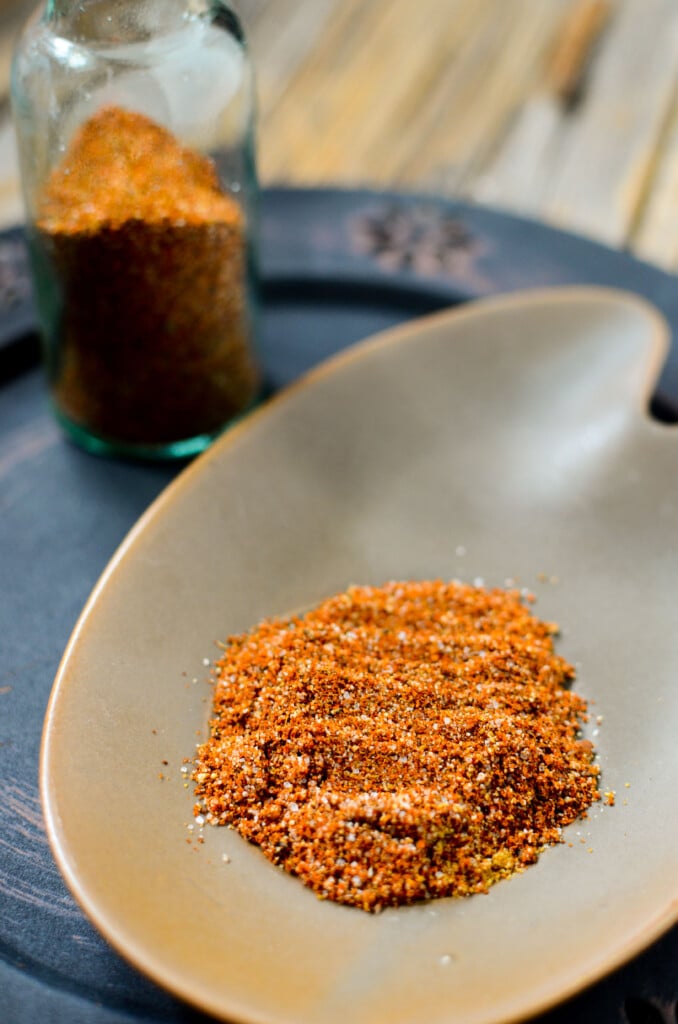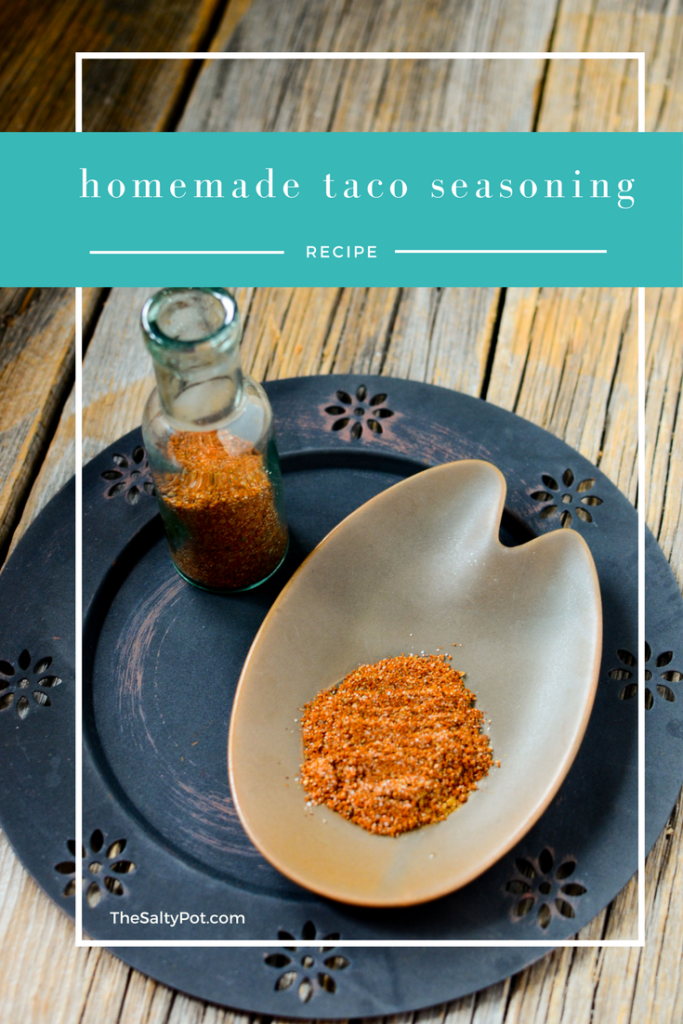 So this homemade taco seasoning mixture really impressed me. SO much so actually.. I think I'm going to make a whole new recipe with it, and then tell you all about it!
Home Made Taco Seasoning
A perfect recipe on making your own home made taco seasoning!
Ingredients
1 tbsp chili powder
2 tsp cumin
1 tsp garlic powder
1 tsp onion powder
1/4 tsp cayenne, or more if you prefer!
1/2 tsp pepper
1/2 tbsp salt
Instructions
Measure out all ingredients and mix together.
Store in an airtight container.
Enjoy!