When the kids are back in school, we all know there's even less time to get everything done! To make things easier, put together these handy instant pot freezer meal recipes ahead of time, so it's basically a 'set it and forget it' weeknight dinner!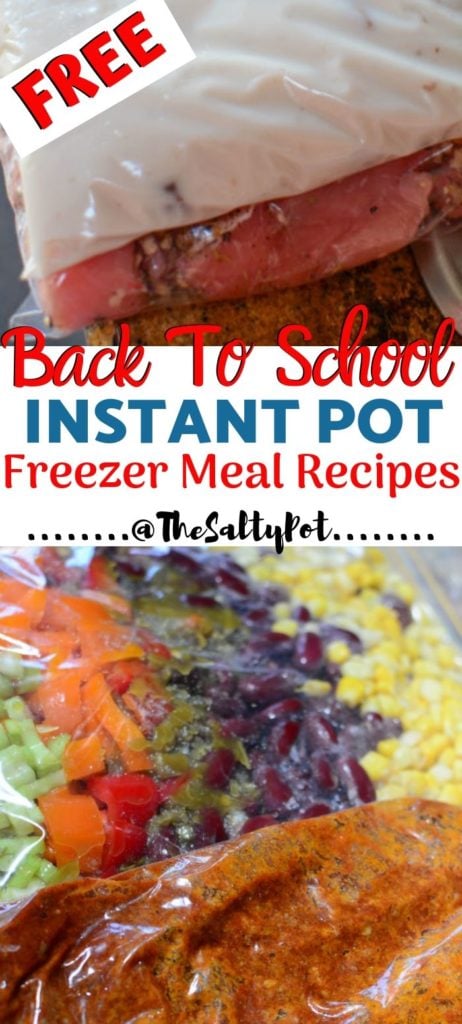 There are Tons of Back To School Instant Pot Freezer Meal Recipes Here That You Can Make Ahead Of Time! 
You will save TONS of time by prepping the meals ahead and then each meal can EASILY be cooked when you need it on those busy weekday dinner times.
There are 10 Instant Pot Freezer Meals here to choose from, and each one of these instant pot meal recipes has different options for cooking the food in the Instant Pot from frozen, fresh, and even the slow cooker!
So you can see, there are LOTS of options and the best part is you and your family can enjoy delicious, nutritious homecooked meals every night, spending that extra time with the little ones rather than in the kitchen!!
Have you made instant freezer meal recipes before? If not, let's answer some questions you might have first:
How Long Will It Take To Make All The Instant Pot Freezer Meal Recipes?
Well, it will really depend on how many you're going to make at one time and how much general prep work there is to do. You could make a few in a short amount of time, or you could make all 10 in one day!
It sounds like a lot, but generally, taking one day to put together a massive amount of meals is a small amount of time compared to the major time saver these meals will be during the month.
Also, a little tip! – Get your kids to help out in the assembly process! It's educational, it helps build team skills and children will likely eat more meals that they've had a hand in creating!
Imagine basically being able to have a whole inventory of dump and go instant pot meals for those nights you're just too exhausted or busy to cook from scratch – this instant pot (or slow cooker!!) meals will be ready at your convenience!
Quick-cooking, great tasting, nourishing meals done in a snap.
Shopping For The Freezer Meals
I've prepared a handy dandy shopping list for the 10 recipes! Simply print off the list and you're off to the races!
How Long Will These Instant Pot Freezer Meals Stay Good Frozen? 
As long as the containers/bags that you use are airtight and of heavy freezer quality, these meals should stay optimum for a good three months.
What if I have the frozen meals longer than 3 months?
If you have put in all the work of preparing each of these freezer meals and aren't able to eat them all in the 3-month window, it's okay! 3-months is an average time that veggies and other ingredients will stay optimum in the freezer. After the three month period, you might find some texture differences when you cook them.
Before cooking the back to school instant pot freezer meals, check them over to make sure that they look and smell normal. If you notice anything odd you may not want to go ahead and make them.
Otherwise, cook as normal and double-check to make sure it all looks and smells right after it's cooked. The food should never smell like freezer burn or have a pungent odor. Those are signs it has gone bad.
I would not leave them for more than six months. After six months I believe the taste and quality would not be up to par and might even question the safety of the meal.
What Supplies Do I Need For These Make-Ahead Meals?
I bought a box of medium-sized freezer bags. These are the bags that all of the individual ingredients will be separated into. For instance, in the BBQ Pork meal, the raw pork is put into one bag, and the other vegetable type ingredients are put into another bag.
Then, I bought a box of freezer grade, one gallon-sized bags. The small bags holding the different ingredients for a dish were all collected and stored in the large gallon-sized back to corral everything together.
Freezer Bag Stands
So these little helpers certainly aren't a necessity, but they SURE make life a bit easier when filling the bags! Especially if there are liquids and such involved in the recipe!! They're pretty handy!!
Baggy Rack Stands, 6 stands from Amazon.
You might also want a sharpie to be able to write on the bags, the title of the dish and the cooking instructions. However, I preferred to simply print off the recipe card at the bottom of the recipes, and then include that whole sheet of paper inside the gallon bag so that absolutely everything you needed was there and convenient.
How Much Cooking Prep Is There To Do? 
Well, to make life easier and for the meal to turn out properly, there is a tiny bit of cooking preparation required. But you will thank yourself later when you are biting into each one of these Instant Pot freezer meal recipes.
However, it doesn't take long and once it's done, it makes these meals even easier to make!
What If I'm Scared To Use The Instant Pot Pressure Cooker?
If you are a person who doesn't use their pressure cooker on a regular basis, don't worry! I have all kinds of helpful info in my guide: The Instant Pot Beginners Guide.
I know that first starting out you will have lots of questions and that's totally cool and normal.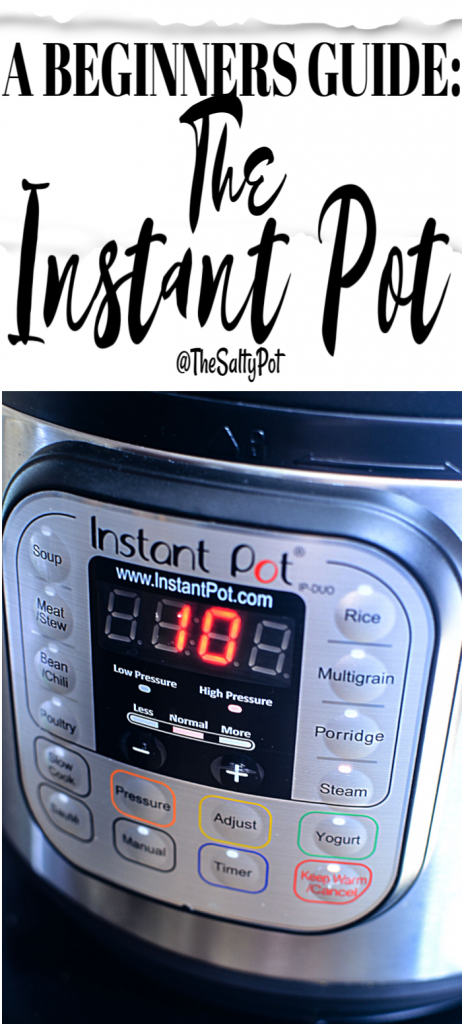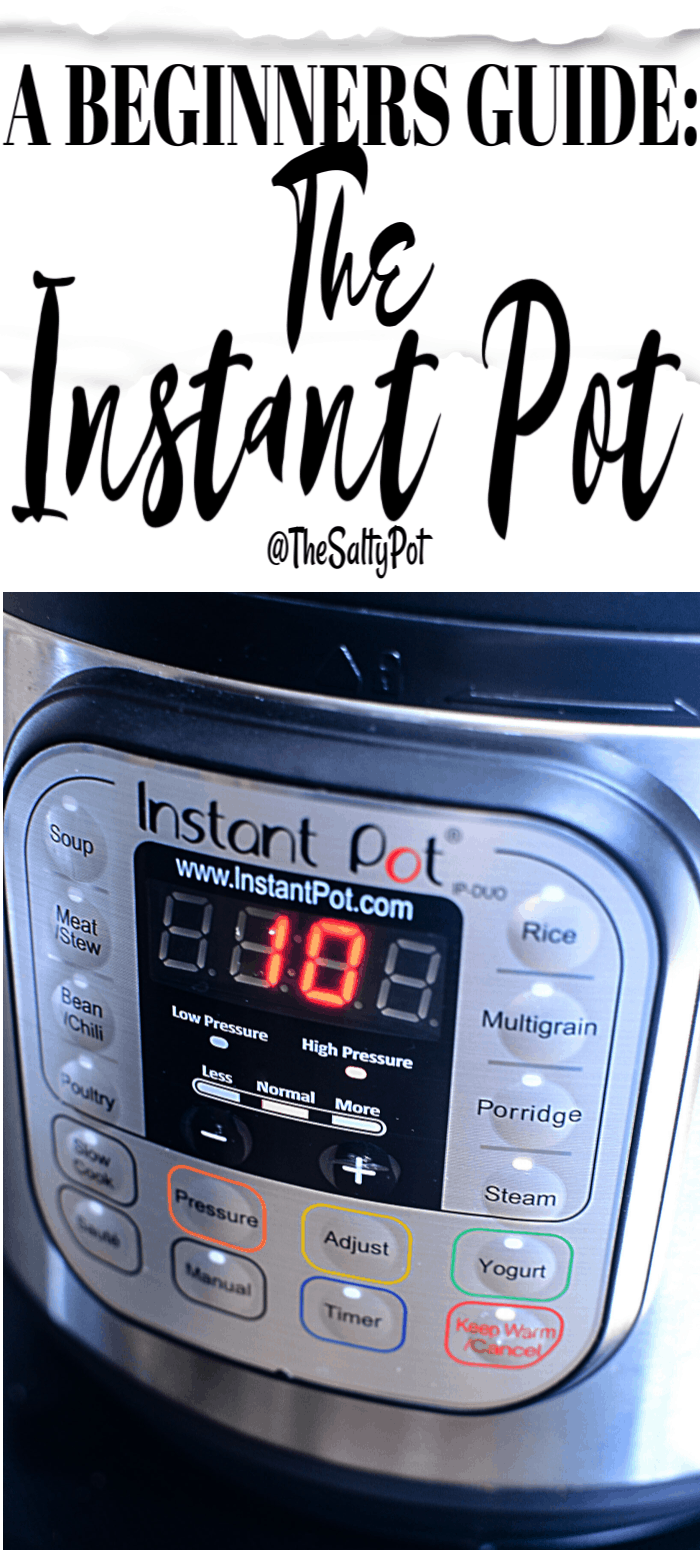 Don't stress, because once you get the hang of it, you will be a pro!

When you make these freezer meals in your Instant Pot, you will find that they are even more flavorful than conventional methods. Cooking with a pressure cooker really allows the flavors to marry and the texture of meats to be perfectly cooked and succulent in a short amount of time.
Ok, so let's keep going with this Freezer Meal Collection!
Here are the 10 recipes!
The Salty Pot's 10 Easy Instant Pot Freezer Meals!!
Here are a whole collection of fantastic freezer meals, ready for you to put together and then enjoy all the extra time you'll have on those busy back to school weeknight evenings!
Often, to make life a bit easier, I will pressure cook ground beef ahead of time and toss it in the freezer in one-pound portions to quickly add to other recipes.
Cooking the beef ahead of time really makes so many of these recipes even quicker to make. Sometimes I leave the beef plain but other times I like seasoned beef to use in other recipes.
How To Cook Frozen Ground Beef In The Instant Pot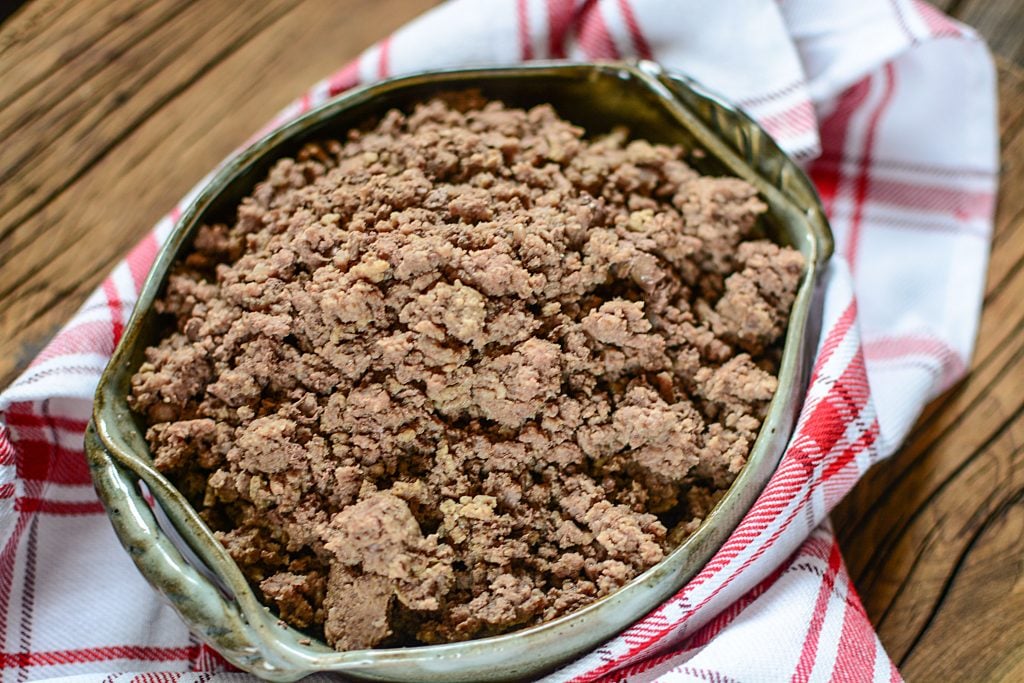 Instant Pot Copycat Taco Bell Beef Recipe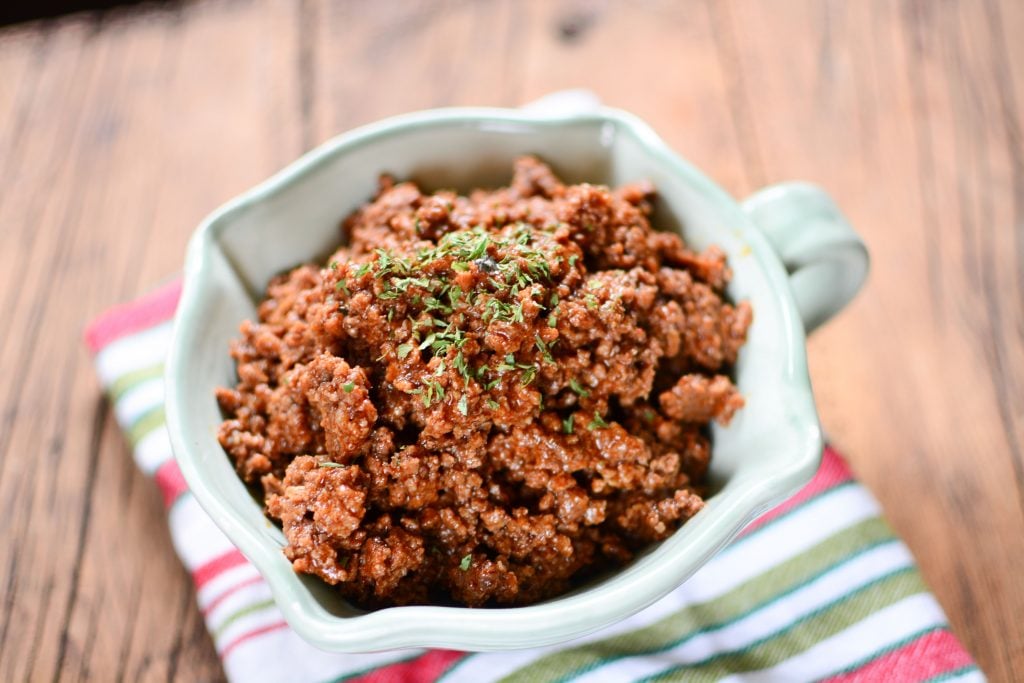 If you want to make a really great shredded beef from frozen, check out this awesome shredded beef recipe from Cooking with Karli!
 Similar to the beef, sometimes cooking the chicken ahead of time and freezing it in portions really makes quick work of the main dinner dish when you're cramped for time. For your convenience, here are a few recipes to get ahead of the game with: 
How To Make Shredded Chicken in the Instant Pot using Frozen Chicken Breasts!
How to Cook a Whole Chicken From Frozen in The Instant Pot
Making Your Own Broth
Many of these back to school Instant Pot freezer meal recipes require some type of broth. I love to make my own because it's easy to do, adds lots of flavor to the dish, and saves you money. Try out some of these homemade broth recipes:
Do I have to Thaw The Meals First?
No, it's not necessary! (unless you're using a slow cooker, then it's best to thaw overnight if possible). That's the beauty of making these freezer meals so that basically, you can put the frozen meal in, add the cooking liquid, and pressure cook.
Can These Freezer Meals Be Made In The Slow Cooker/Crock Pot?


For sure! Using a slow cooker/crockpot or even the slow cooker function on your instant pot pressure cooker will make these meals a breeze to make as well!
If you look at the individual recipes, most have instructions on how to cook them in the slow cooker! So there are even MORE options on how to cook these awesome instant pot freezer meal recipes!
What Side Dishes Should I Serve With Some Of These Instant Pot Meals?
If you're looking for some side dishes to make along with any of these dishes, here are a few to try: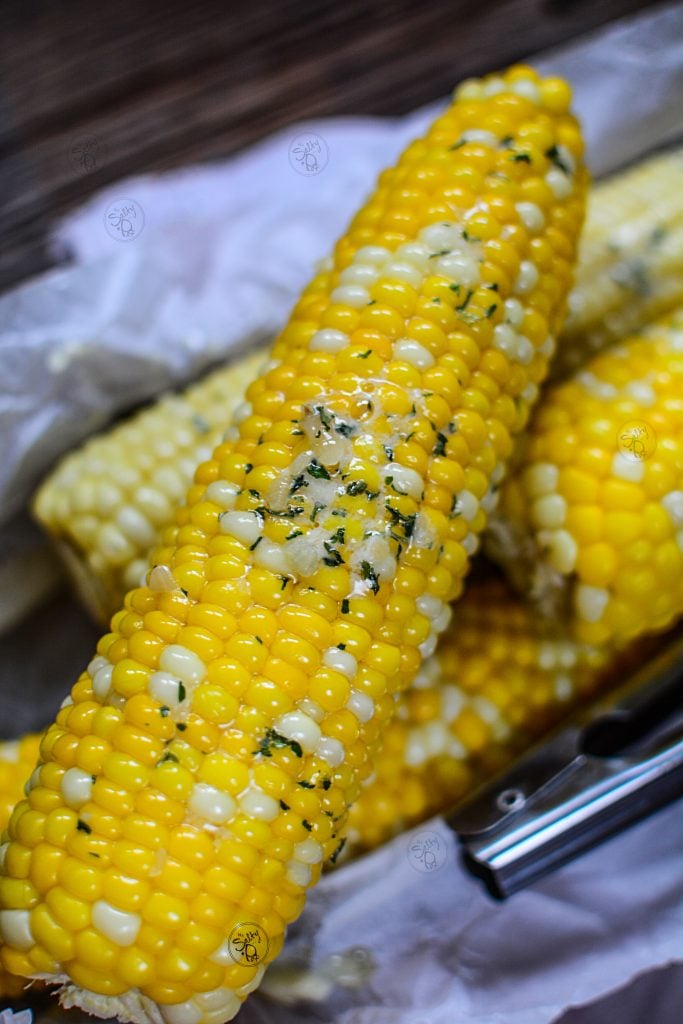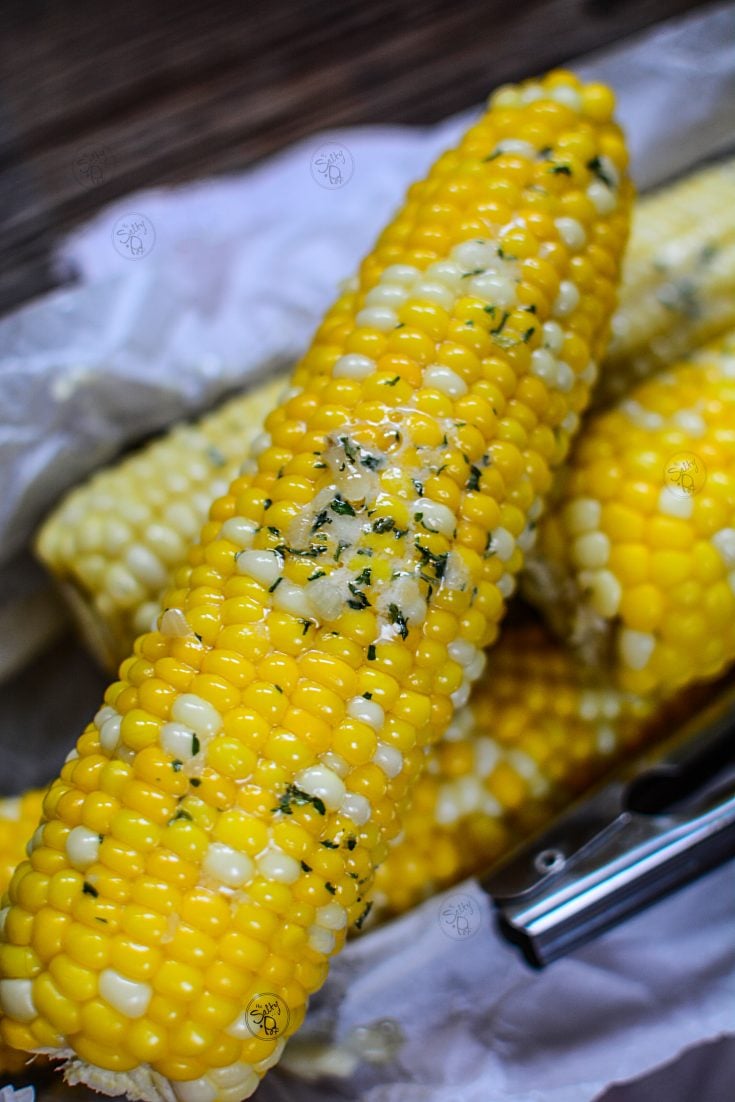 Instant Pot Corn On The Cob with Garlic Butter

How To Make FAILPROOF Rice In The Instant Pot
Sweet Potato Mash With Maple Butter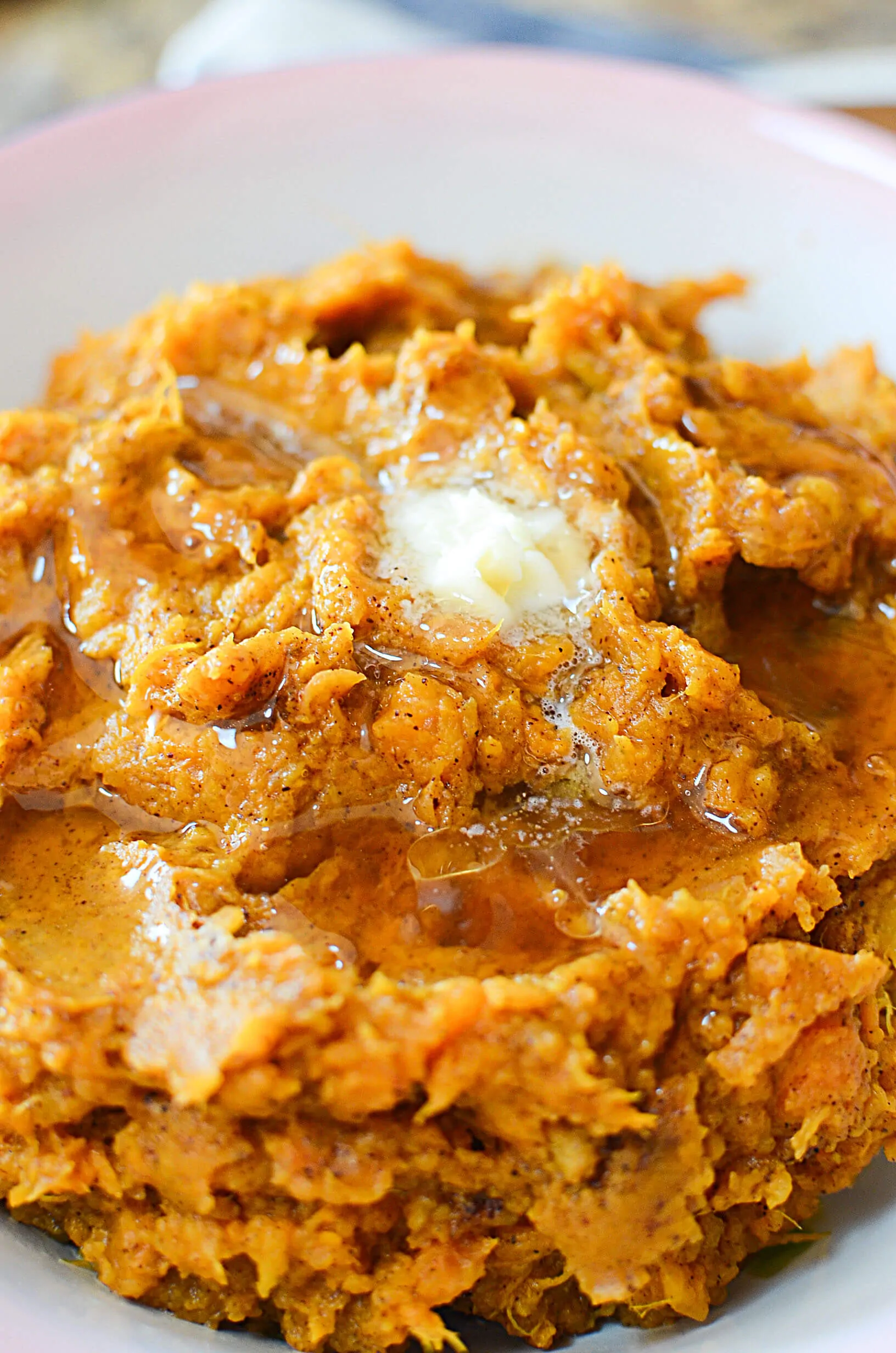 Cauliflower Mashed 'Fauxtatoes'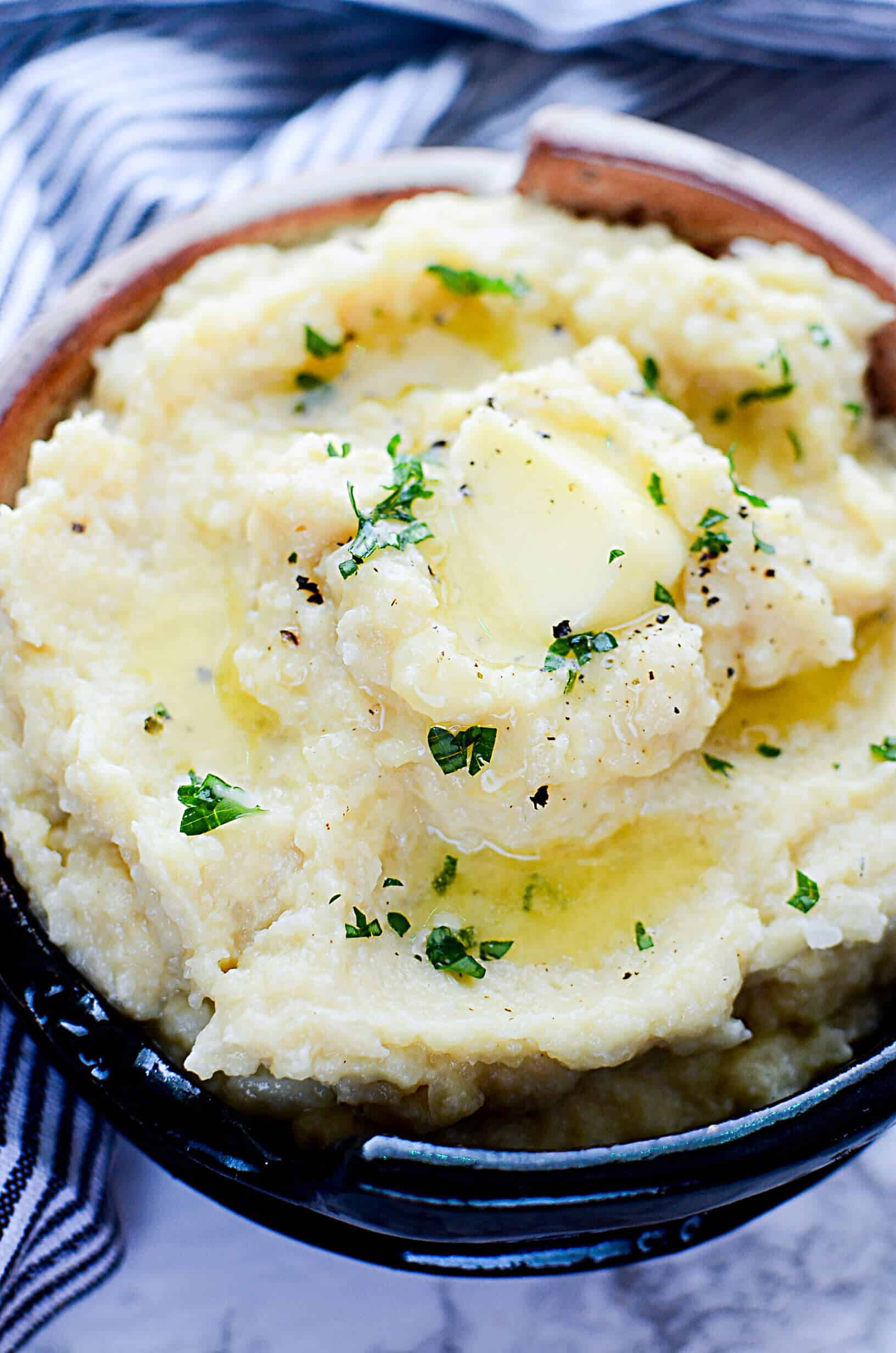 Can I substitute ingredients?
Yes, it's usually not a problem. Swapping out one vegetable for another won't be an issue as long as they have relatively the same amount of cooking time.

If you're trying to keep your sodium down, feel free to use low sodium products and cut down on the salt in the recipes. I've also added suggestions on how to make some of these meals keto or low carb if you are following that way of eating.
Can I freeze cooked rice as a side with these instant pot meals?
Yes, you can freeze cooked rice and serve it with these back to school freezer meal recipes.
After the rice has cooled, put it in a freezer-safe plastic bag or another storage container as long as it's airtight. I recommend always labeling the container so you know how long it's been in the freezer. To reheat, you can warm up in the microwave.
I will say however that sometimes people find a texture difference between freshly steamed rice and frozen/reheated rice. It will definitely make your life easier though to make it ahead of time if that's what you want to do!
How many people do these meals feed?
Most of the back to school freezer meals will feed 4-8 people. You will find that sometimes you will have a lot of leftovers and others you may not. It depends on your portion sizes, but each of these instant pot freezer meals is perfect for families.
Can I Make Desserts In The Instant Pot Too?
Yes, there are lots of desserts you can make in your instant pot. Besides, is it even really a meal without a little bit of dessert at the end?
Are these make ahead freezer meals kid-friendly?
Yes, absolutely they are all kid-friendly meals. The best part about these back to school instant pot freezer meals is that kids LOVE them! I think it's because they are truly the best comfort food you could find.
We all love comfort food, don't we? As I mentioned before, get your kids in the kitchen to help you whenever possible because they will have an even larger appreciation for the recipes when they helped make them.
Thanks for stopping by The Salty Pot today, and if you have any questions about any of these meals or ideas, please comment below!
I hope you have a fantastic day!
***DON'T FORGET TO PIN THIS BACK TO SCHOOL INSTANT POT FREEZER MEALS PIN TO YOUR FAVORITE PINTEREST BOARD TO SAVE FOR LATER!!!***