If you like sweet potatoes, you are in for a decadent flavor experience!!! This amazingly easy recipe for Instant Pot Sweet Potato Mash is so amazing because it's buttery and mapley!!!! Plus, you will save lots of time by cooking them in the instant pot.!! Win-win, am I right?
*******DON'T FORGET TO PIN THIS INSTANT POT SWEET POTATO MASH WITH MAPLE & BUTTER RECIPE PIN TO YOUR FAVORITE PINTEREST BOARD FOR SAFEKEEPING! *******
Scrumptiously Easy Instant Pot Sweet Potato Mash that Everyone Will Love

I remember being a little kid and whenever it was a holiday we would have a huge pan of baked sweet potatoes topped with marshmallows and nuts. So, when I make this dish it takes me right back to when I was a kid only with a different spin on flavors.
I love comfort food, especially when we have a big family get-together.
I like to take the fuss out of cooking and baking whenever I can. I mean seriously guys, if you can make it simply and easily, and still have the dishes turn out AMAZING, why wouldn't you, right? lol
So, that's why I use my Instant Pot so often. It really makes my life easier and I can throw stuff together without a huge headache. If you don't have an Instant Pot then it is time to buy one!
Don't worry if you have no idea where to start looking, because this Instant Pot 6 qt. model has some fantastic features that make it easy for newbies to figure out how to use it.
Are Sweet Potatoes Healthy For You?
Yes! Sweet potatoes are packed full of rich nutrients like fiber, iron, potassium, calcium, and selenium. These sweet potatoes of deliciousness also have a high content of beta-carotene which is an antioxidant. They also have lots of Vitamin B and Vitamin C. Basically, sweet potatoes are a superfood that also tastes amazing.
What Can An Instant Pot Do?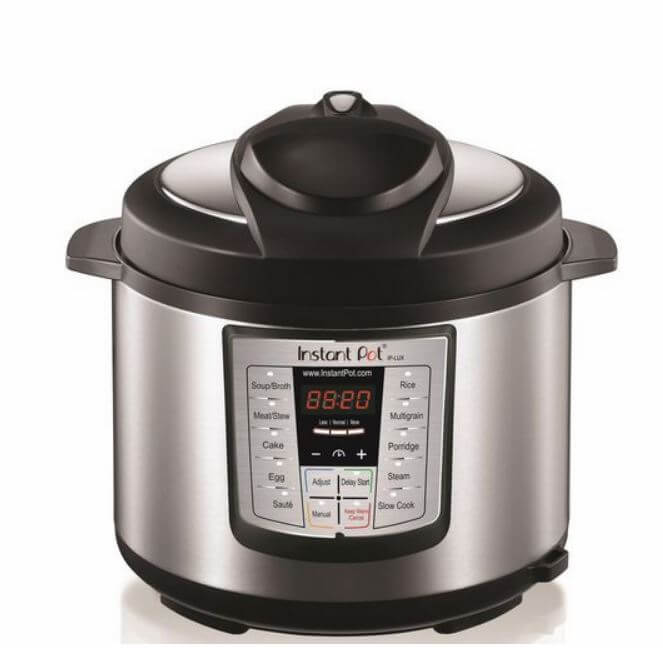 You will be surprised by all the awesome things an Instant Pot can do. You can use it as a pressure cooker which can speed up the cooking process a lot while giving you food that is full of flavor. Make your own yogurt for an easy breakfast. Saute meat or vegetables, use it as a rice cooker, steam vegetables or even just use it as a warmer.
It is impressive that one machine can accomplish so many tasks! If you're a little hesitant to work with your Instant Pot, take a peek at this Instant Pot for Beginner's Guide that I put together. Hopefully, it will make you feel a bit comfier using it!
Are Sweet Potatoes And Potatoes From The Same Family?
This is a bit shocking, but regular potatoes and sweet potatoes are botanically unrelated! Regular potatoes are closing related to tomatoes, eggplants, and even peppers because they are all in the Solanaceae family.
However, sweet potatoes are in the Convolvulaceae family which more known as the morning glory family.
Now you have an interesting fact to share with your friends and family about potatoes! A perfect conversation piece for the holidays!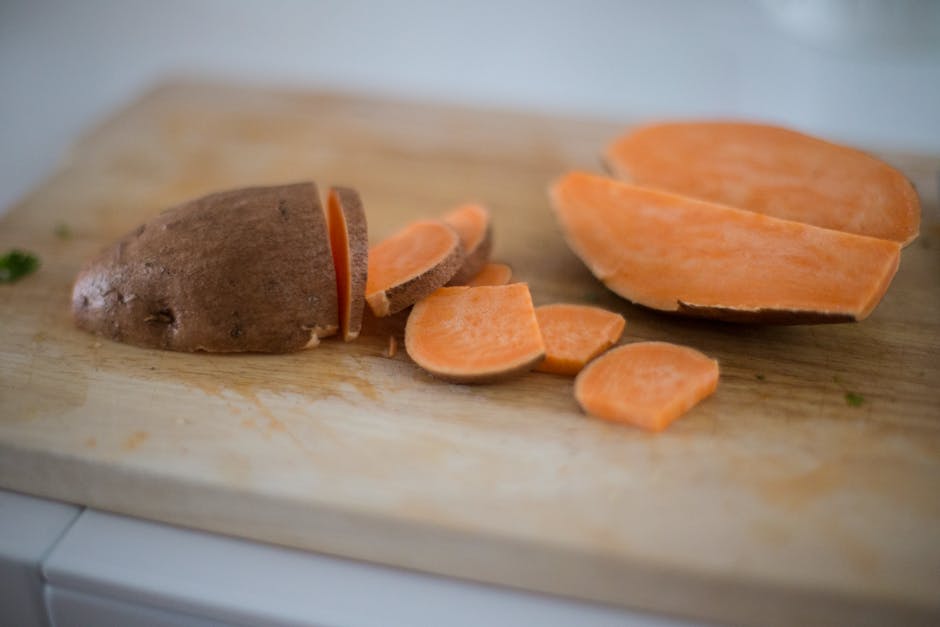 Make Your Own Mashed Sweet Potatoes With These Easy Steps!!!!!!!
First, cut up and peel two large sweet potatoes and place in the Instant Pot.
Add the water
Add the spice
Cook on High then do a quick release when cooking is up
I like to mash the sweet potatoes with butter and sprinkle a little bit of maple syrup at this point.
After it is all mashed up, place them in a serving bowl and add a dollop of butter on top. I like to drizzle maple syrup all over them and serve!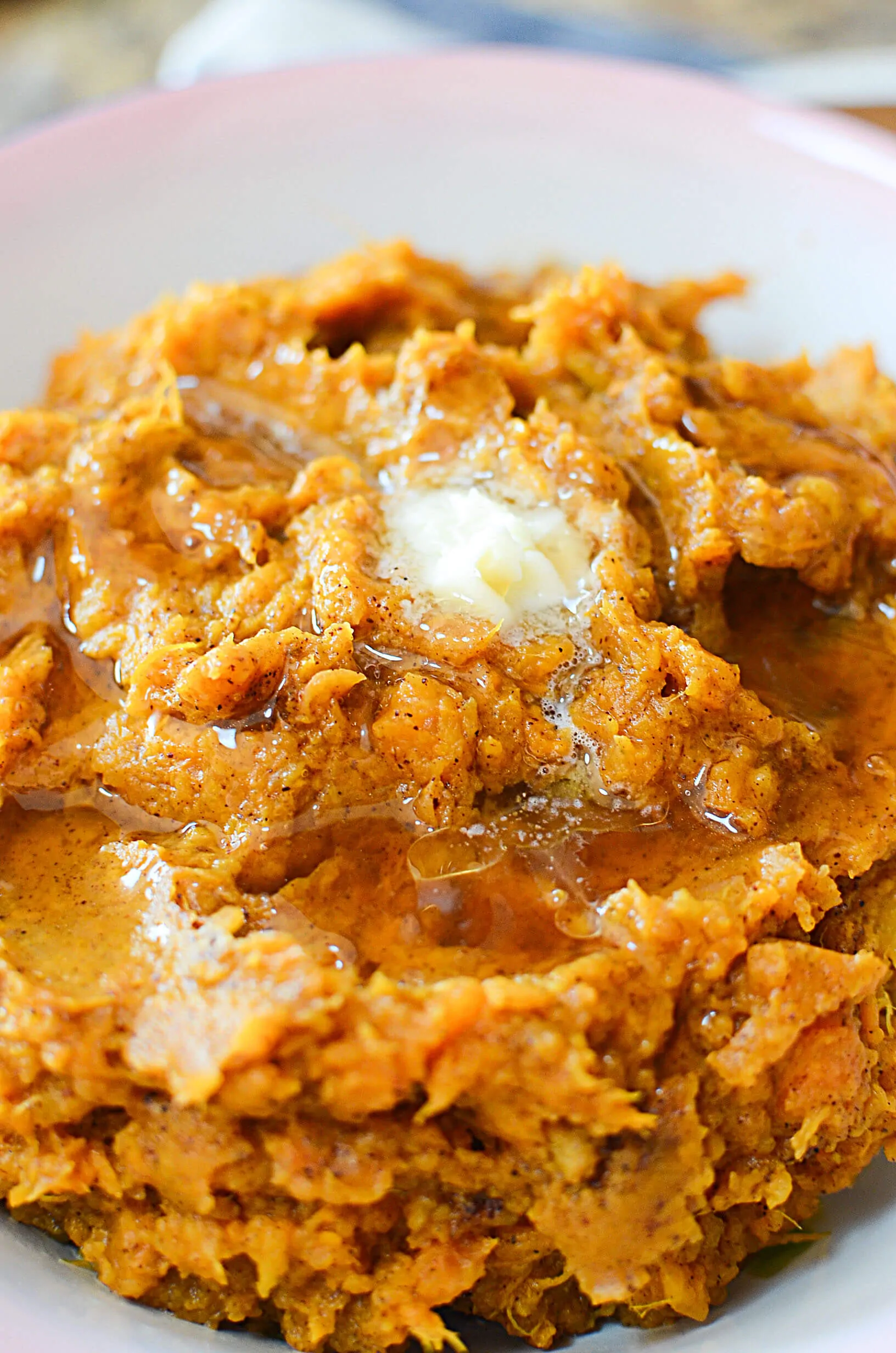 Optional Ideas To Fit Your Tastes for this Instant Pot Sweet Potato Mash Recipe:
If you are looking for more nutrients, you can always leave the skin on the sweet potatoes. They taste just as terrific with the skin as without.

When you initially mash the potatoes, you can skip adding maple syrup if you don't want as much sweetness throughout. Then just drizzle it on top before serving for a more subtle flavor.

Add in a little bit of Thyme when mashing to change it up some.

You can also throw in some pecans, brown sugar or marshmallows to make it extra sweet.
I hope this instant pot mashed sweet potato recipe inspired you to try it out for your holiday table (or any time!!)! What is your favorite holiday recipe? Comment below, I'd love to hear your thoughts!!
Thanks so much for stopping by The Salty Pot today!!!
Instant Pot Sweet Potato Mash with Maple & Butter
This Instant Pot Sweet Potato Mash with Maple Butter recipe is a pure joy to make. They're cooked in a snap  using the Instant Pot and adding those extra ingredients make them soo buttery and soo mapley.. they're potatoes your family will be requesting over and over!
Ingredients
2 large sweet potatoes, peeled and cubed
1 teaspoon cinnamon
2 tablespoon butter (and extra for dolloping on top)
1 cup water
½ teaspoon pepper, *optional
½ teaspoon salt
as desired maple syrup
pinch thyme, dried, *optional
Instructions
Put the peeled and cubed sweet potato into the instant pot liner bowl.
Add the water and sprinkle the cinnamon over the potatoes.
Place the lid on the unit and move the toggle switch to "sealing"
Cook on manual pressure for 10 minutes
After cooking time is complete, do a quick release to bring down the pressure.
Remove lid and drain any liquid that is remaining in the pot.
Add the butter salt, pepper, and thyme. Mash the potatoes to your desired texture. Feel free to add a tablespoon or so of the maple syrup as you are mashing.
On serving, put the potatoes in a bowl, dollop with extra butter and drizzle the maple syrup over the potatoes.
Enjoy!
Nutrition Information:
Yield:

4
Serving Size:

¾ c
Amount Per Serving:
Calories:

147
Total Fat:

6g
Saturated Fat:

4g
Trans Fat:

0g
Unsaturated Fat:

2g
Cholesterol:

15mg
Sodium:

372mg
Carbohydrates:

23g
Fiber:

3g
Sugar:

9g
Protein:

2g