Did you know that mac and cheese was first documented in around the mid 1700's!?!?!?! Crazy right? This old-fashioned mac and cheese recipe might not be THAT old, but it's definitely old fashioned, from scratch, and it's deeeeelicious!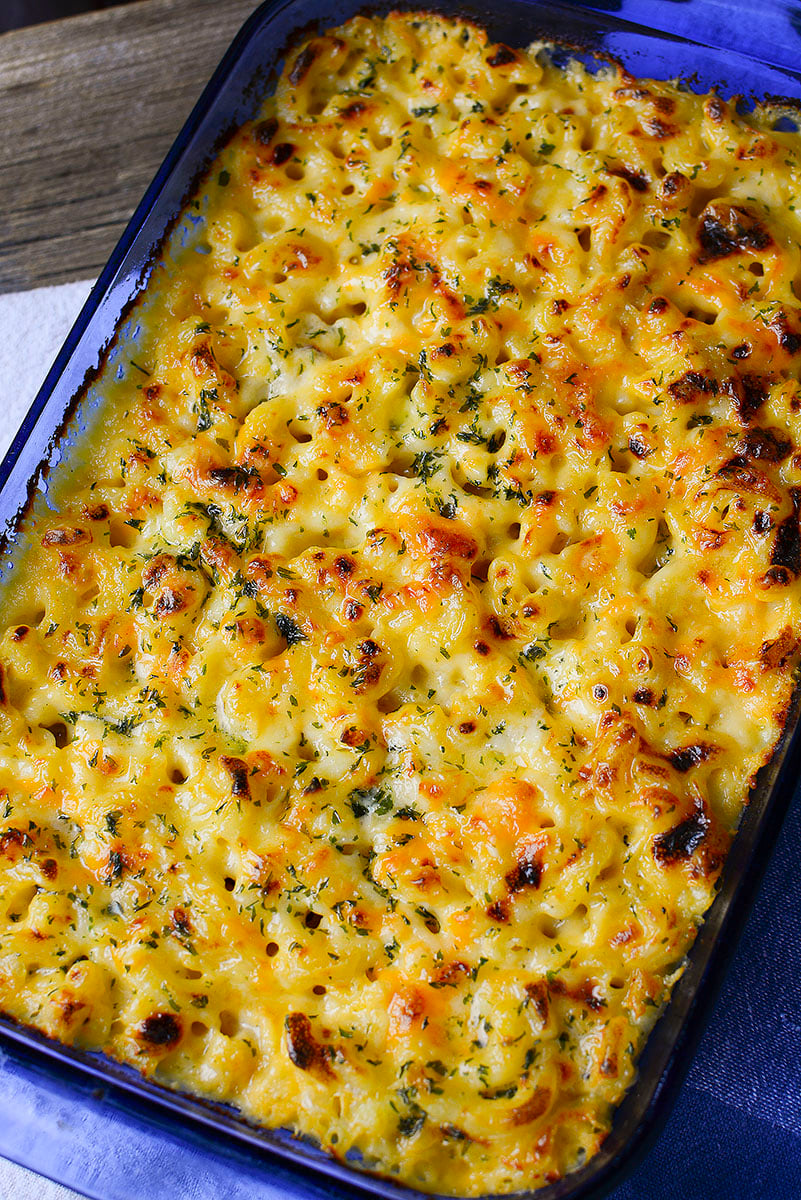 Old Fashioned Mac and Cheese = The Ultimate Comfort Food!!
I'll be the first to admit that the mac and cheese that comes in a blue box with the neon orange cheese powder is delicious when you're wanting a quick fix.
But if you want the real deal, the real rich and cheesy mac and cheese done the old fashioned way – you've come to the right place.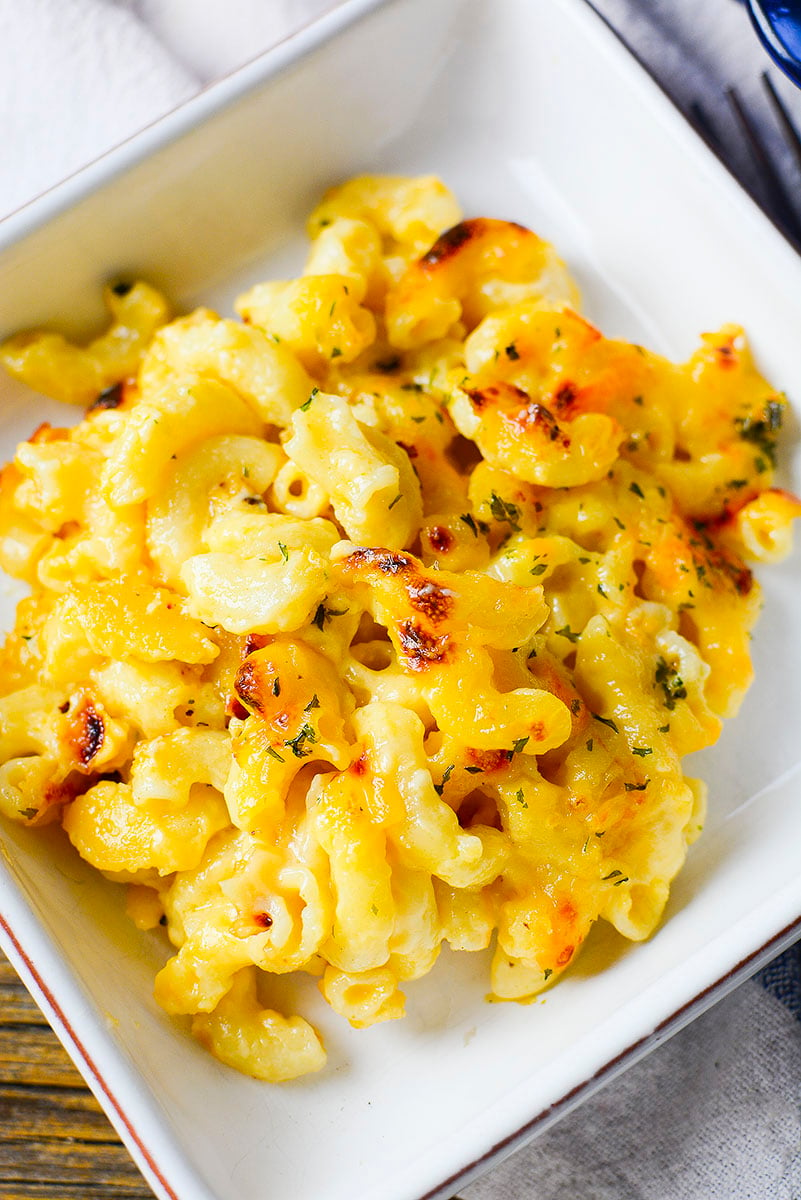 Ingredients For Making Old Fashioned Mac and Cheese
Pasta – You can choose the traditional macaroni shape here, or if you're feelin' a bit spicy, feel free to switch up the pasta shape you'd like to use. Just be sure that whatever pasta shape you choose, make sure it's a good quality brand of pasta. Some brands make pasta that just falls apart or gets super mushy really quick, or they have that really 'gloppy' mouth feel. You might pay a little more, but for a super delicious mac and cheese, you'll want to spend the extra few coins.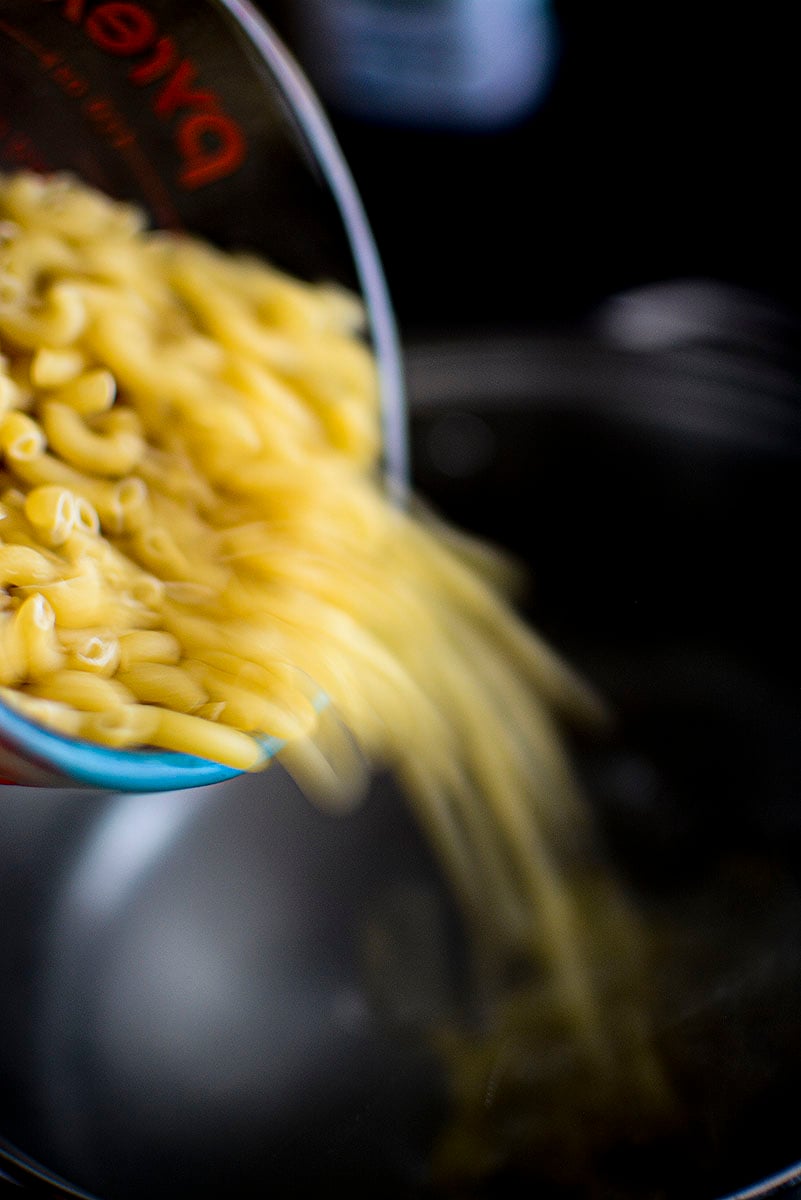 Cheeses – I used three different cheeses with this dish. I used an sharp cheddar, and aged white cheddar, and a gruyere. I liked using the two cheddars for the intense cheddar flavors and the gruyere for the melting/creaminess factor. If you only have cheddar, that's totally ok, go ahead and use just the one cheese!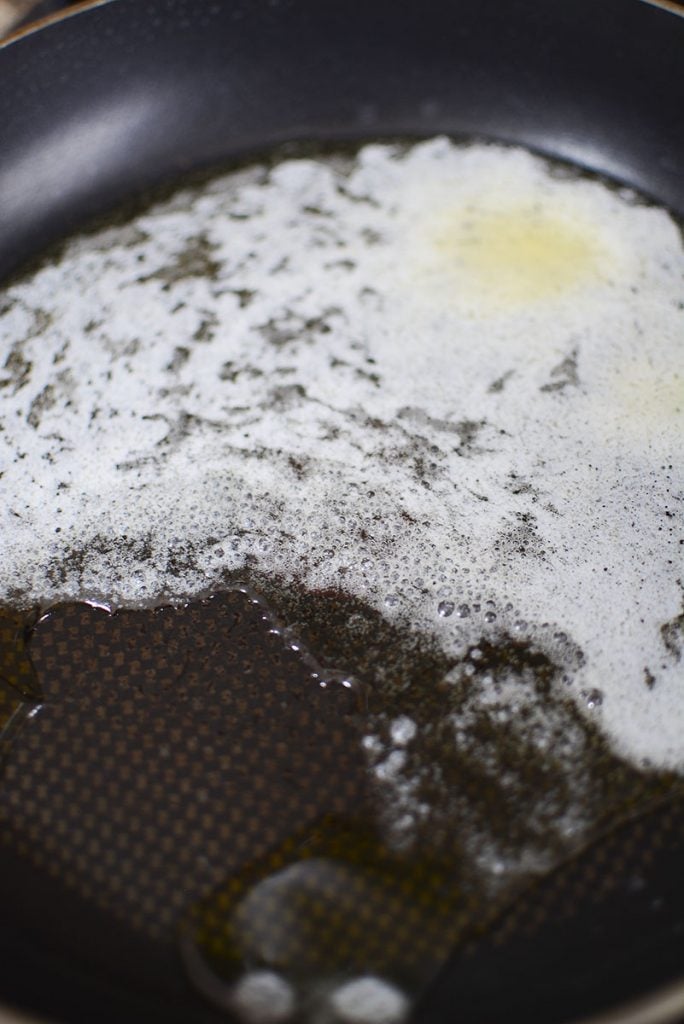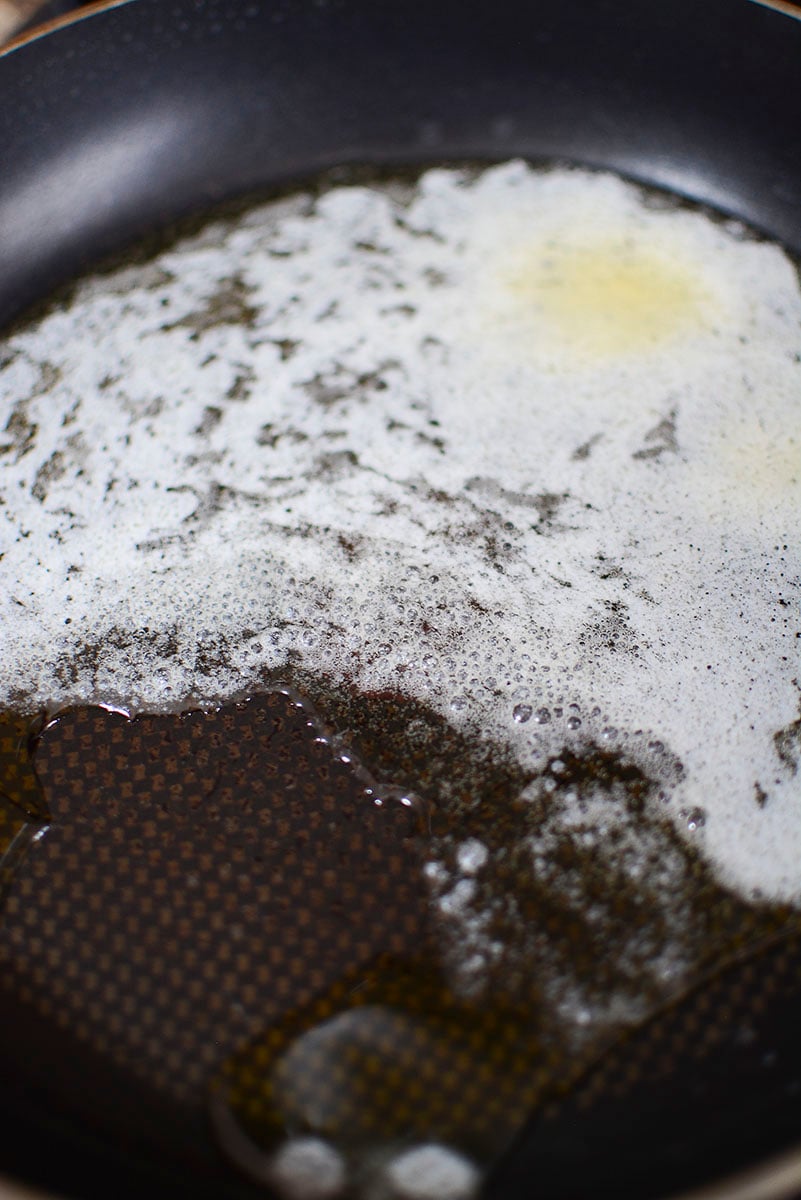 Milk & Cream – I used a full fat milk as well as a heavy whipping cream. Hey, if you're going to do this right, you have to go big or go home. You can definitely cut back the whipping cream to use a half and half or even a coffee cream but you'll sacrafice a bit of the rich and decadent flavor here.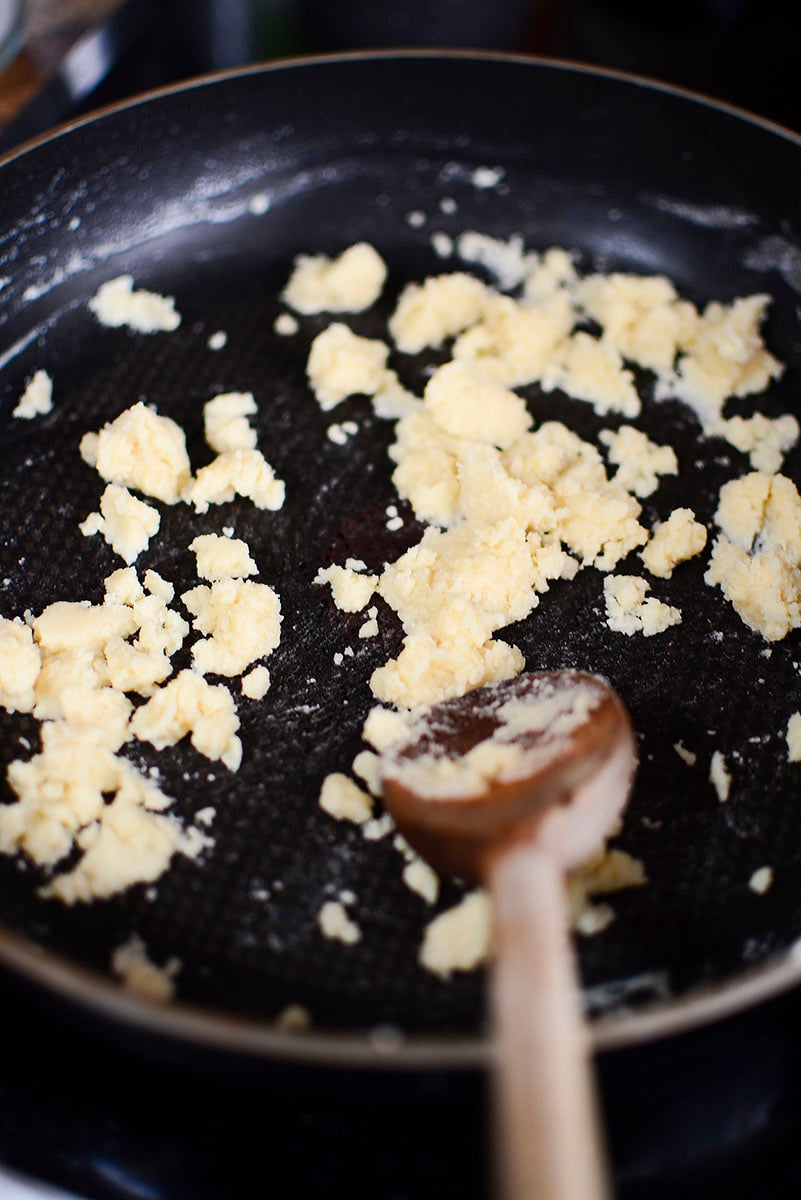 Butter – Because you just gotta, haha.

Salt and Pepper – Cuz you need those seasonings, yo!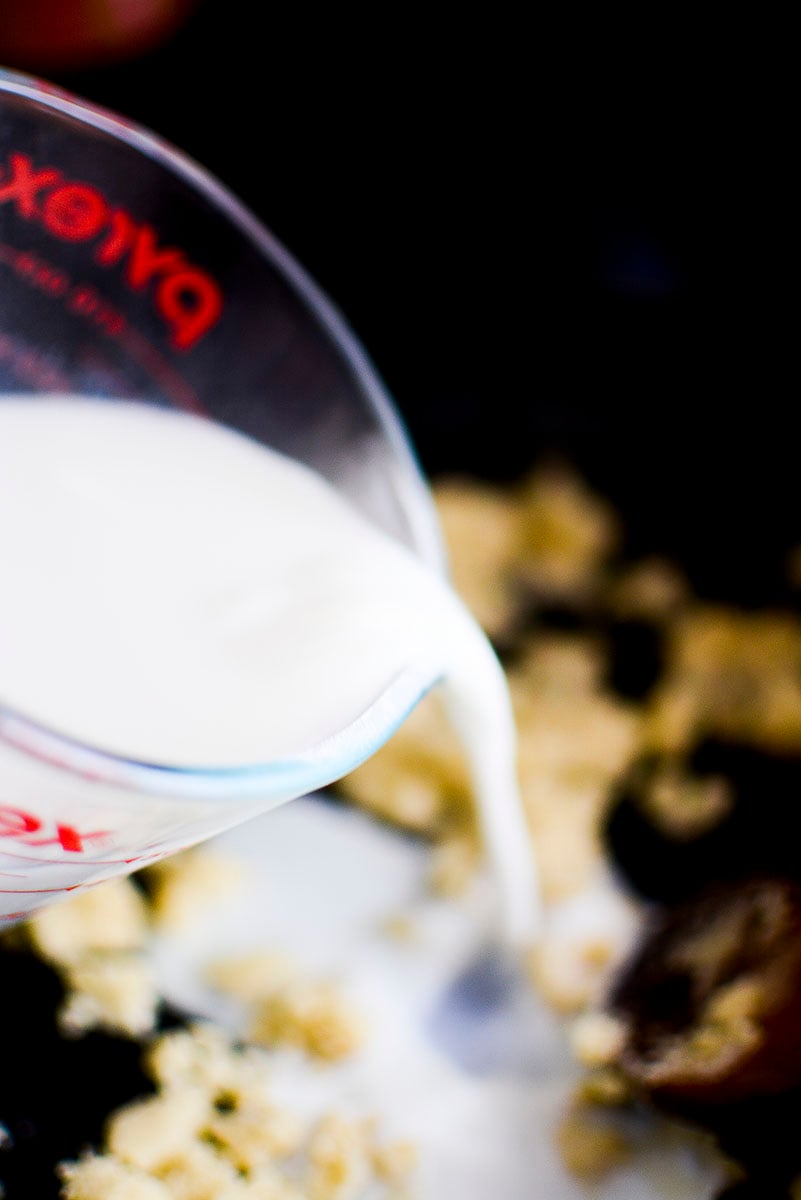 Flour – You need it to help thicken the cheesy sauce.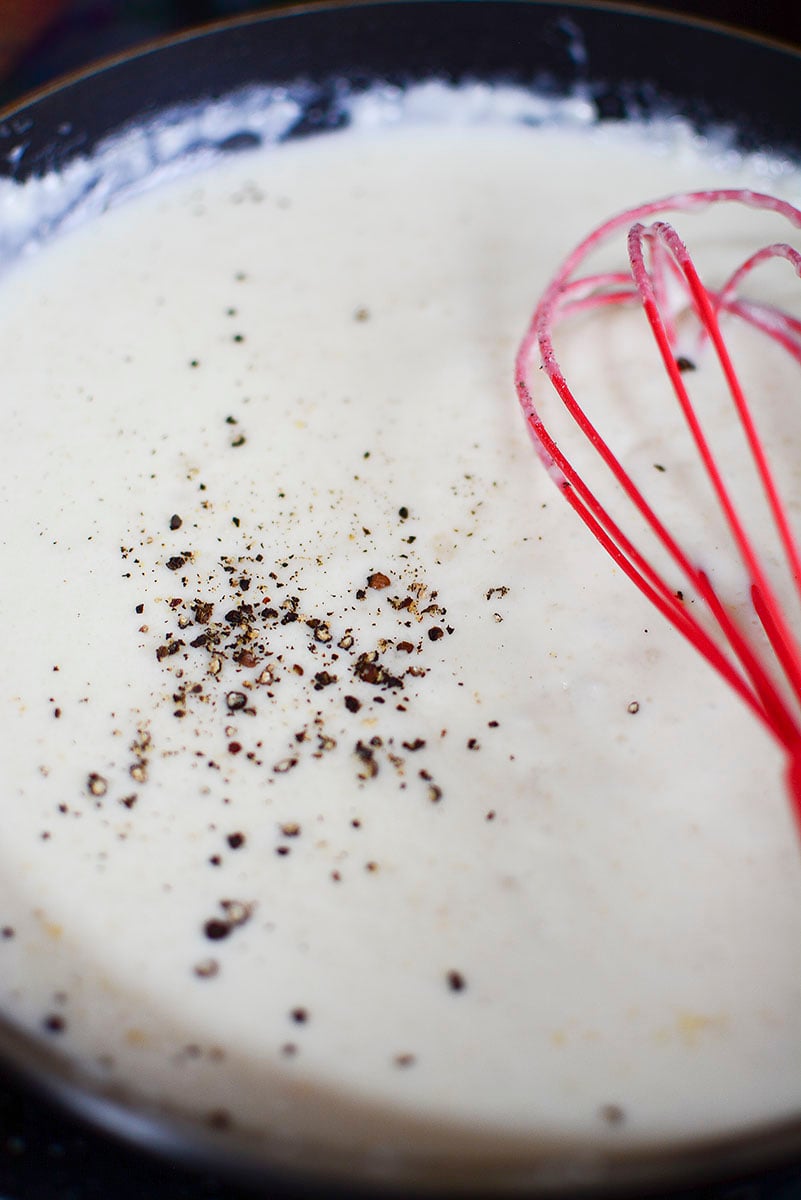 Garlic/Parsley mixture – At the end of the cook time, I melted butter, garlic and parsley together to spread over the top of the casserole. This is optional but it's also very delicious!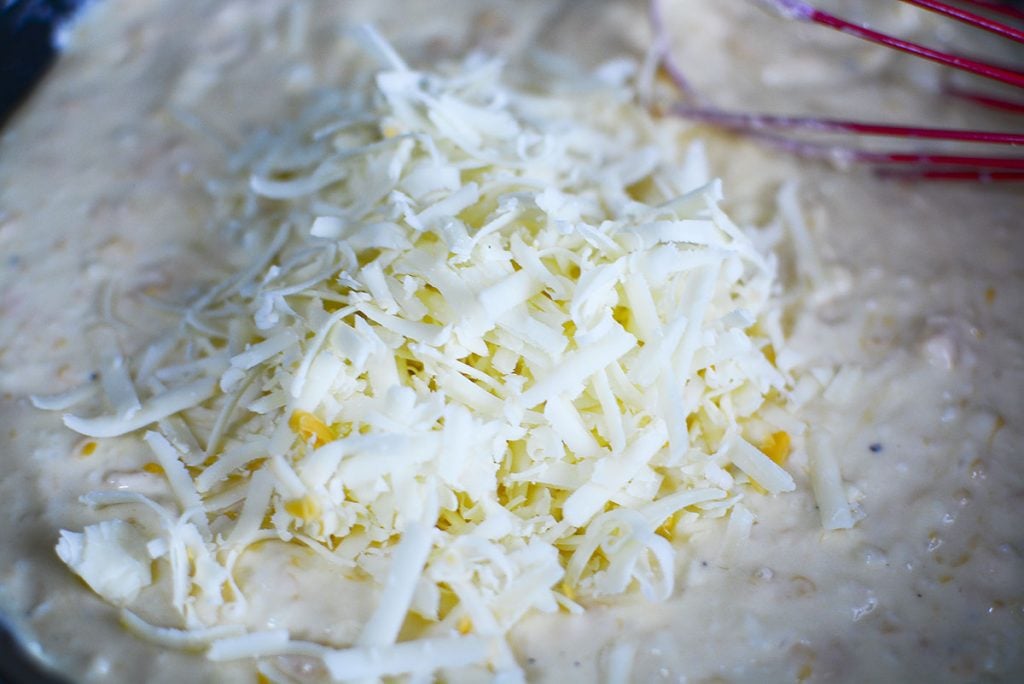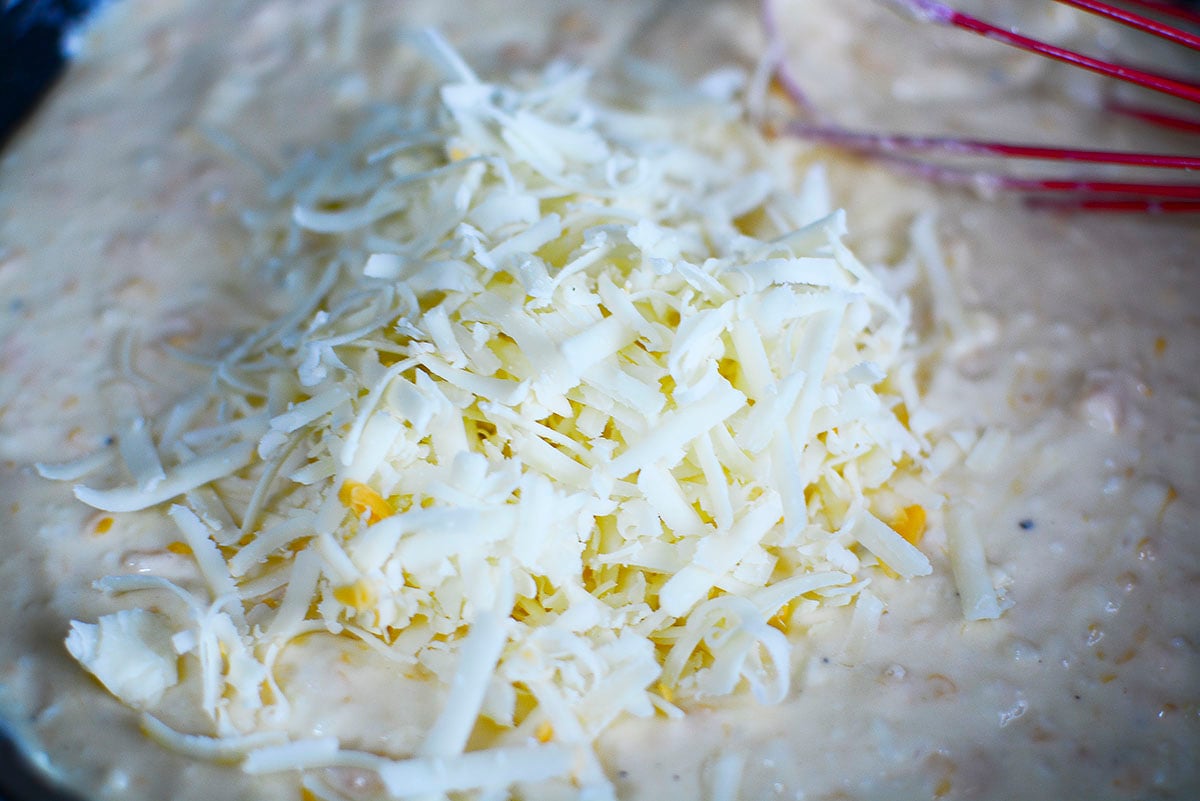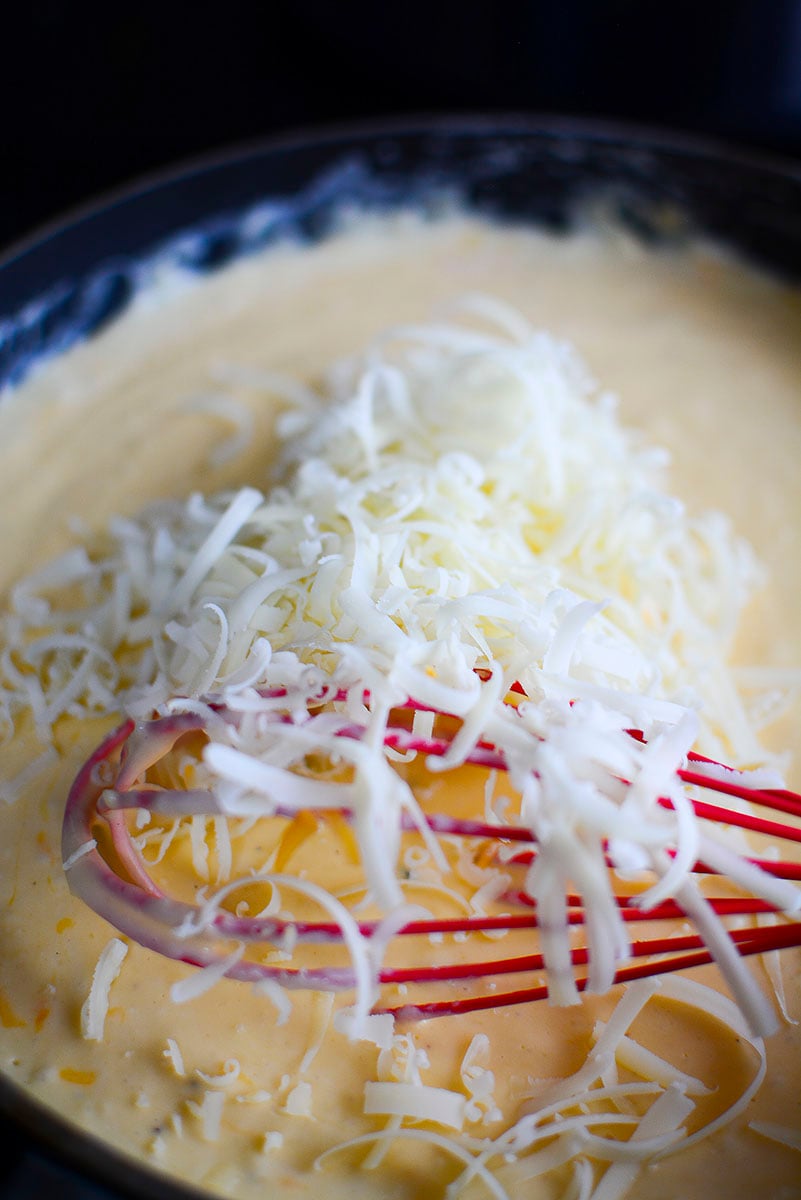 Optional ingredients: Garlic powder, onion powder, smoked paprika, dried thyme, dry mustard powder (or dijon), hot pepper sauce, etc.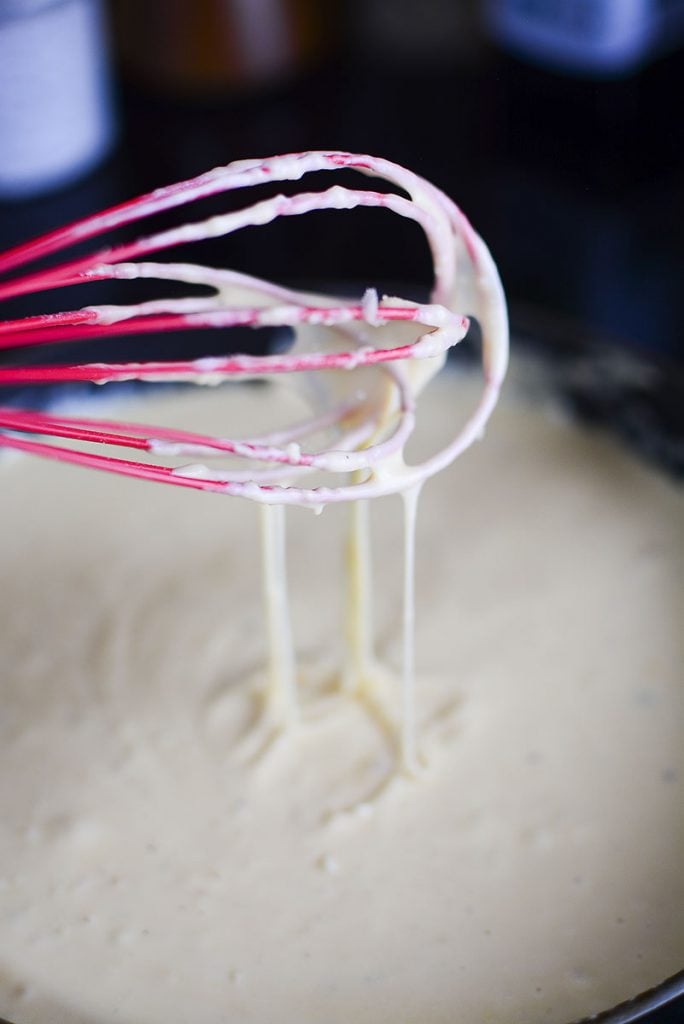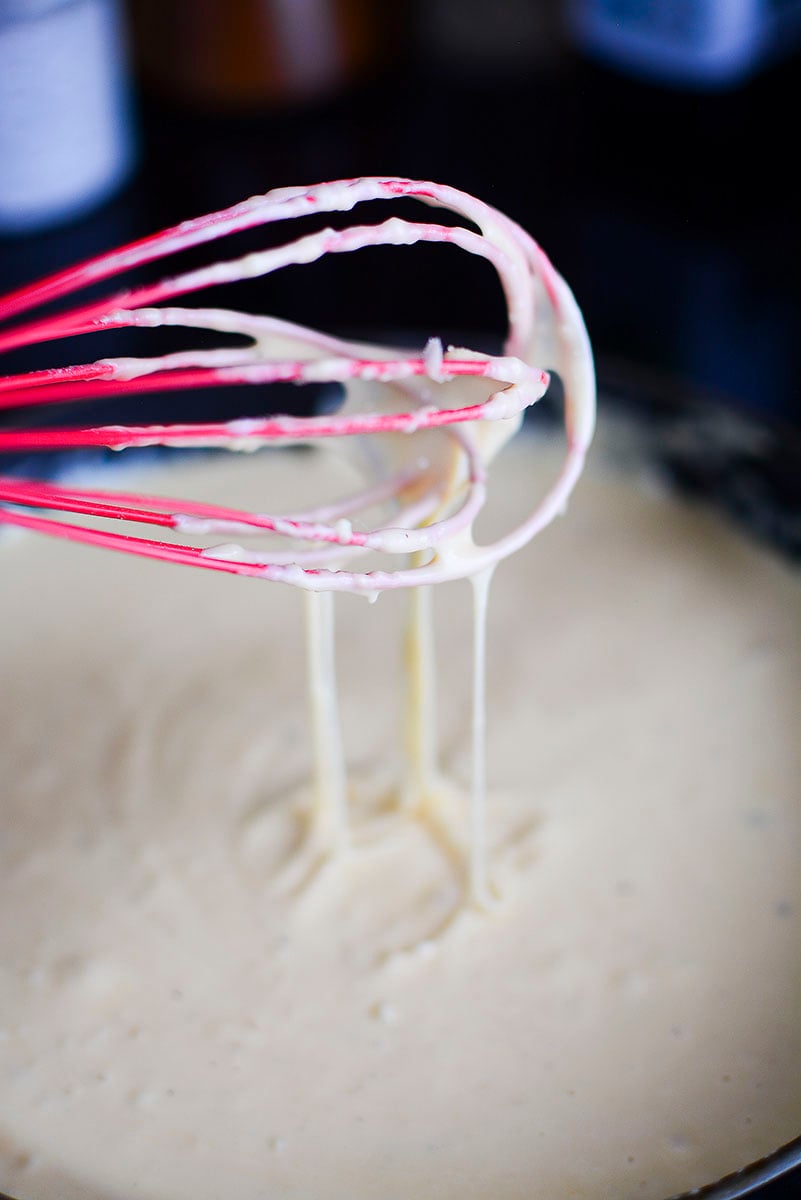 Other questions you might have about this Old Fashioned Macaroni and Cheese Recipe:
Can I use different cheeses than the recipe states?
Yes absolutely!! I used the cheese I did because I really like them, but I encourage you to use the cheeses you love! I would just keep in mind to use cheeses that melt well.
How long does it take to make this recipe?
You'll want to set aside about 20 minutes to make it, and then it will bake in the oven for about 30 – 40 minutes.
How long will leftovers stay good in the fridge?
If the leftovers are wrapped really well in plastic wrap or are placed in an air tight container, they should be great for up to 5 days.
Can you freeze mac and cheese leftovers?
Absolutely!! I encourage it! Just wrap them up tight in some plastic wrap and put them in freezer friendly freezer bags so they don't get freezer burnt. Or, you can put them in a freezer safe container that will help protect them as well, and the leftovers should be great for up to 3 months!
How do I reheat macaroni and cheese leftovers?
In a pinch, you can throw them in the microwave and nuke them. That's not the most ideal way to do it, but it's a way.
However, the best way to reheat them is to start out with them thawed, at room temp. So if they are in the fridge, take them out and let them come to room temp.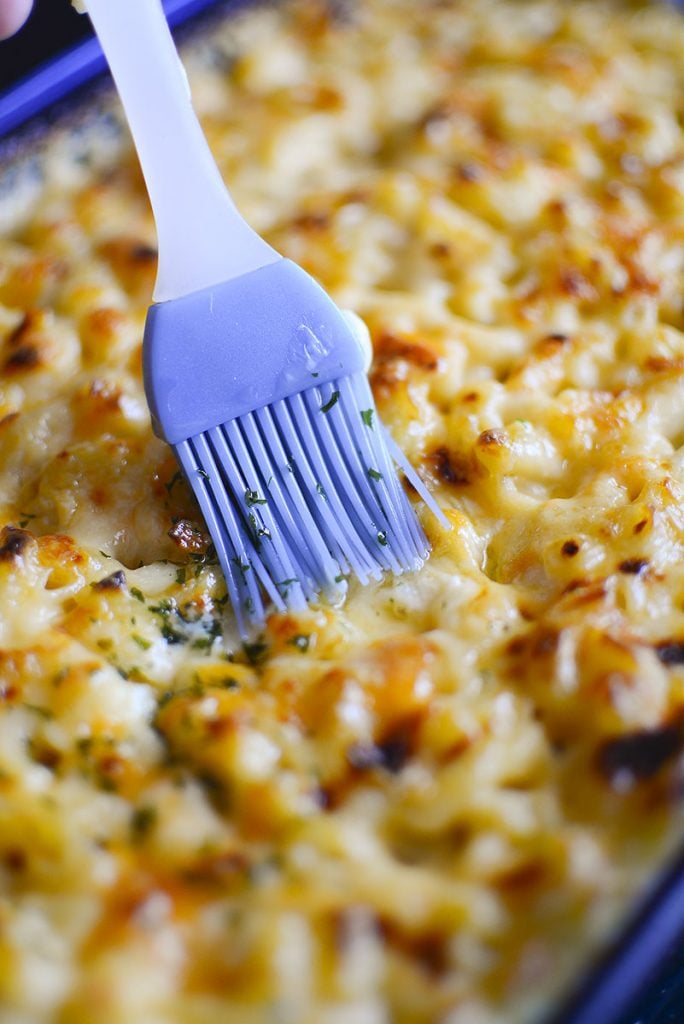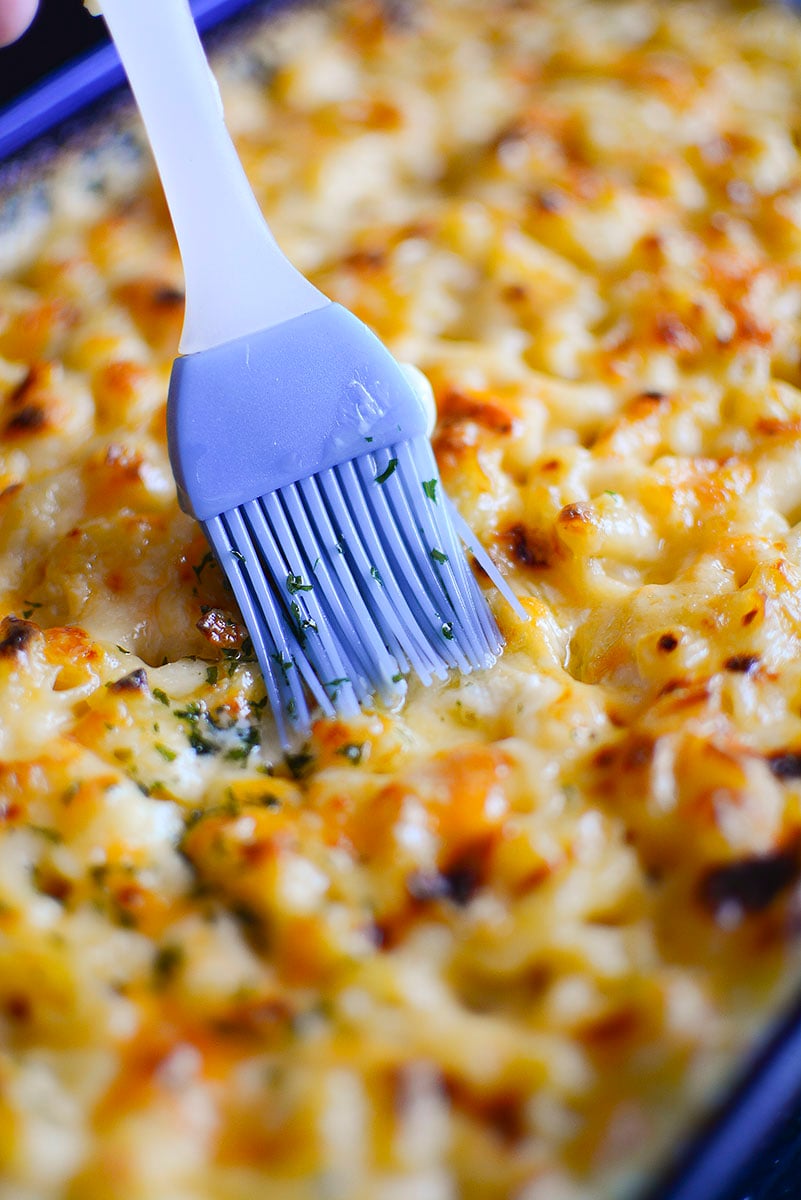 Now you have one of two choices for reheating the leftovers:
Take a skillet and pour a bit of milk in the bottom (a few tablespoons per each cup of mac and cheese). With a fork, cut the noodles down so they are not in a block anymore and the milk mixes in with the noodles and sauce. Slowly reheat the leftovers over a low-medium heat, covered with a lid. You'll want to watch them every few minutes and give them a mix to be sure they are reheating evenly. This is one of my favorite ways to reheat the leftovers because some of the pasta gets a little crispy on the bottom of the pan.. YUM!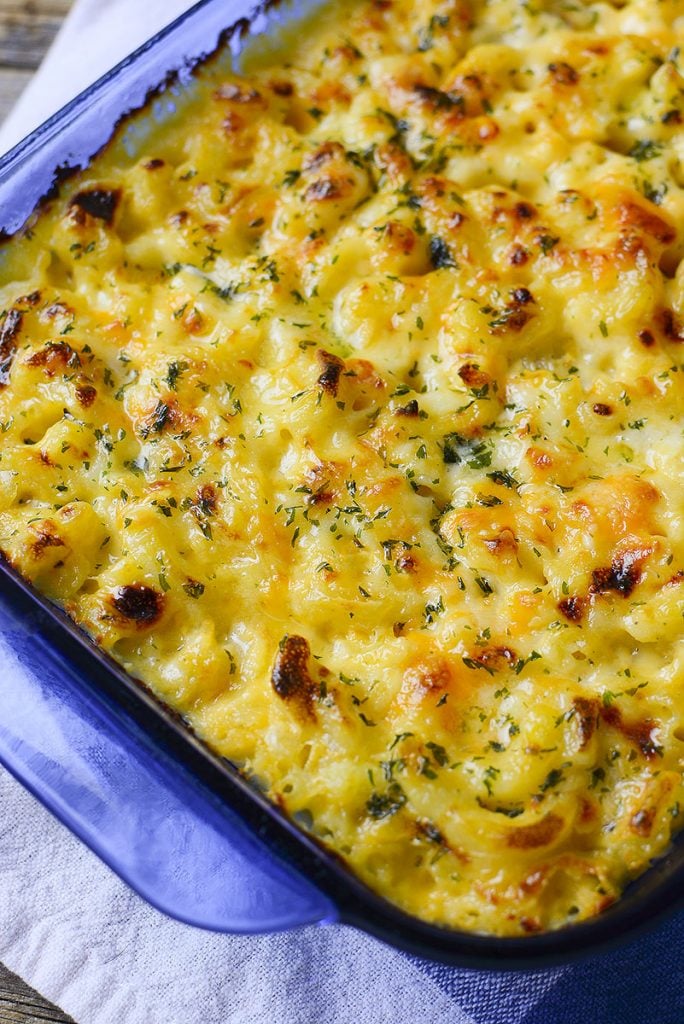 OR:
Preheat the oven to 350. In a baking dish, place the leftovers and add the milk in the same ratios as above. Mix to dispurse the milk throughout. Cover with foil or a tight fitting lid, and reheat for about 20 to 25 minutes. Half way through the cooking time, remove the lid and give the leftovers a stir.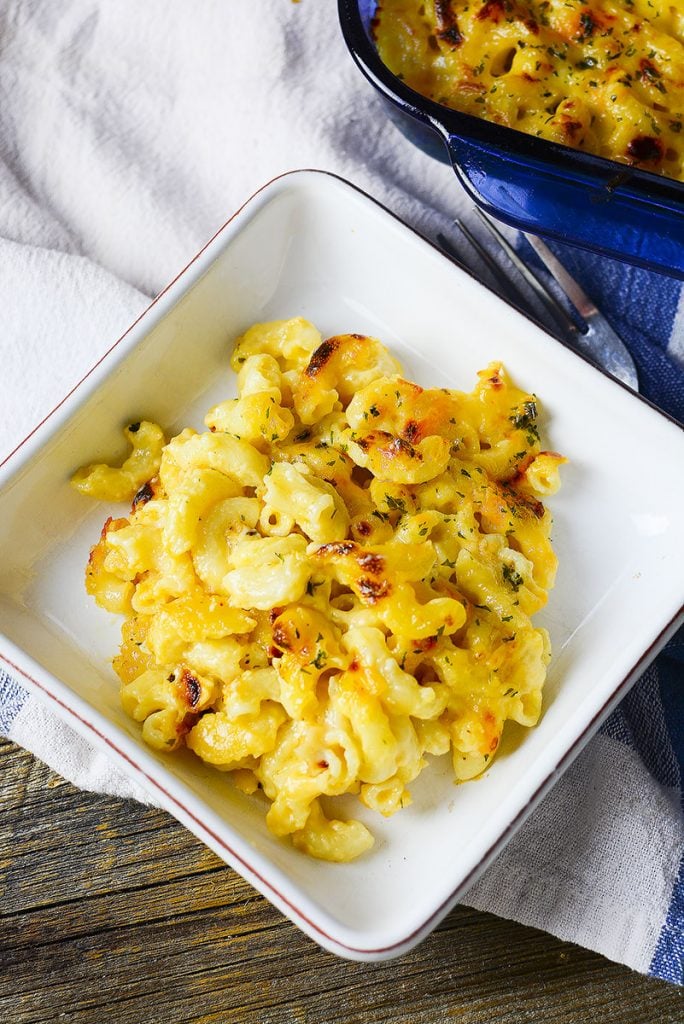 What should I serve with this Old Fashioned Macaroni and Cheese side dish?
Pretty much anything, lol! Seriously though, how about some Bacon Wrapped Chicken Thighs? (You'll have the oven on anyway, so that's convenient!). Or, these Zesty Pineapple Chicken Packets would be perfect! Lastly, how about these super affordable and crazy easy to make Sausage and Potato Patties??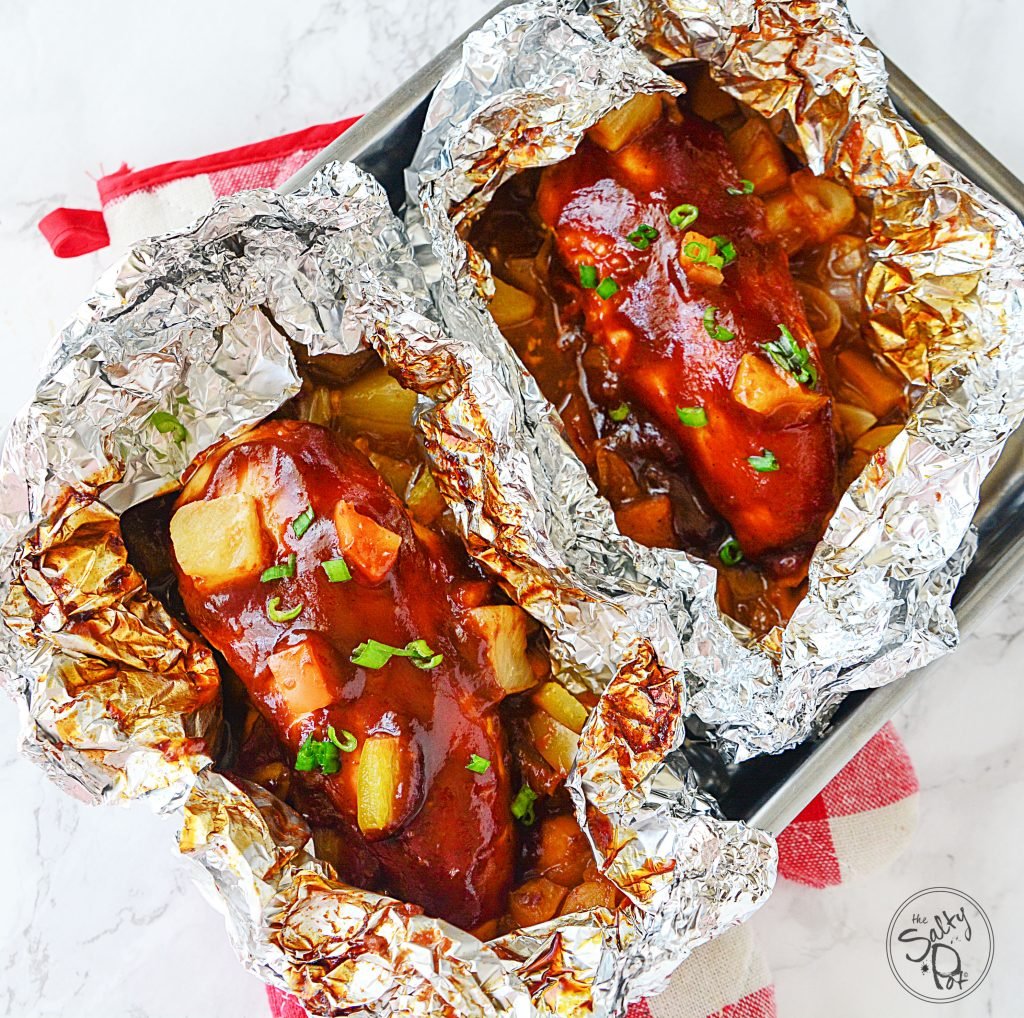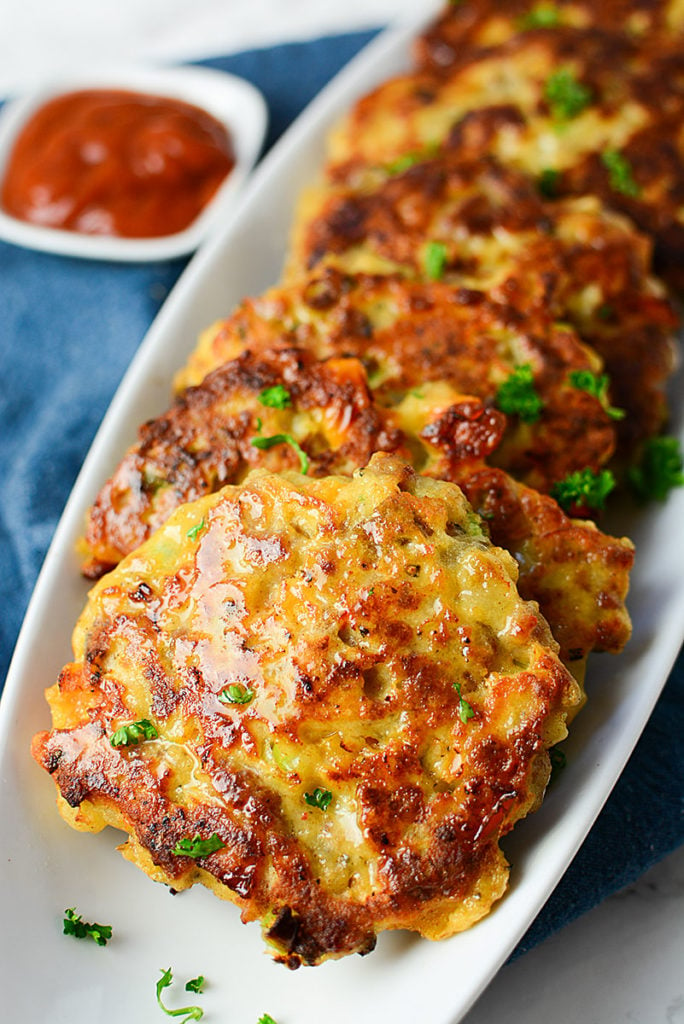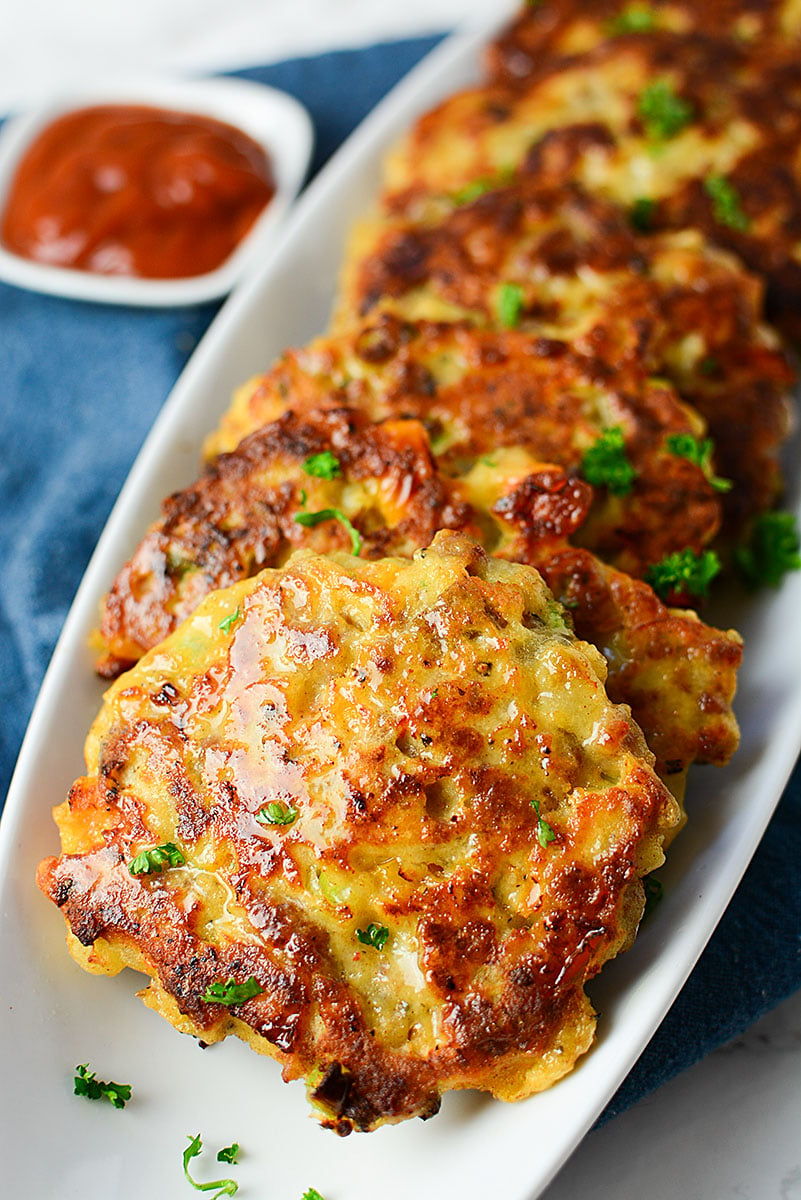 Do you have a special way of making your homemade mac and cheese? If you try my recipe, leave a comment below and let me know what you thought! Did you switch it up at all? I'd love to hear about it!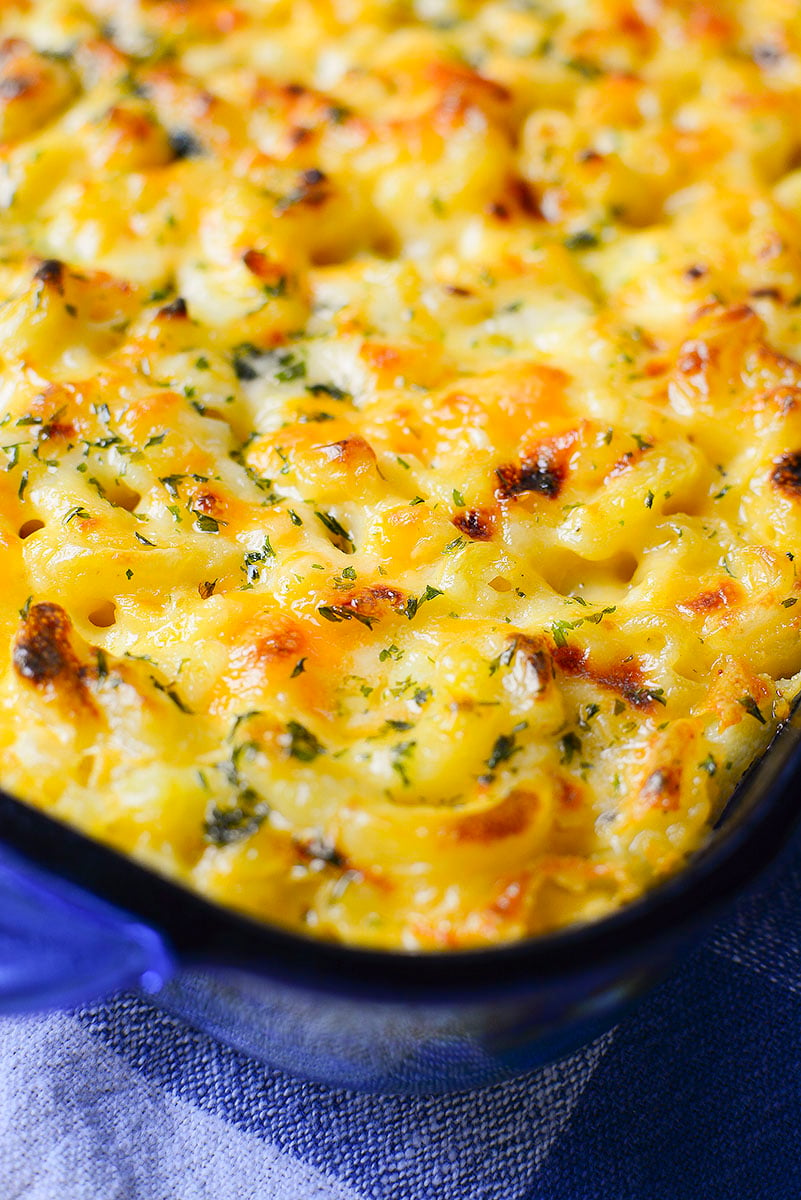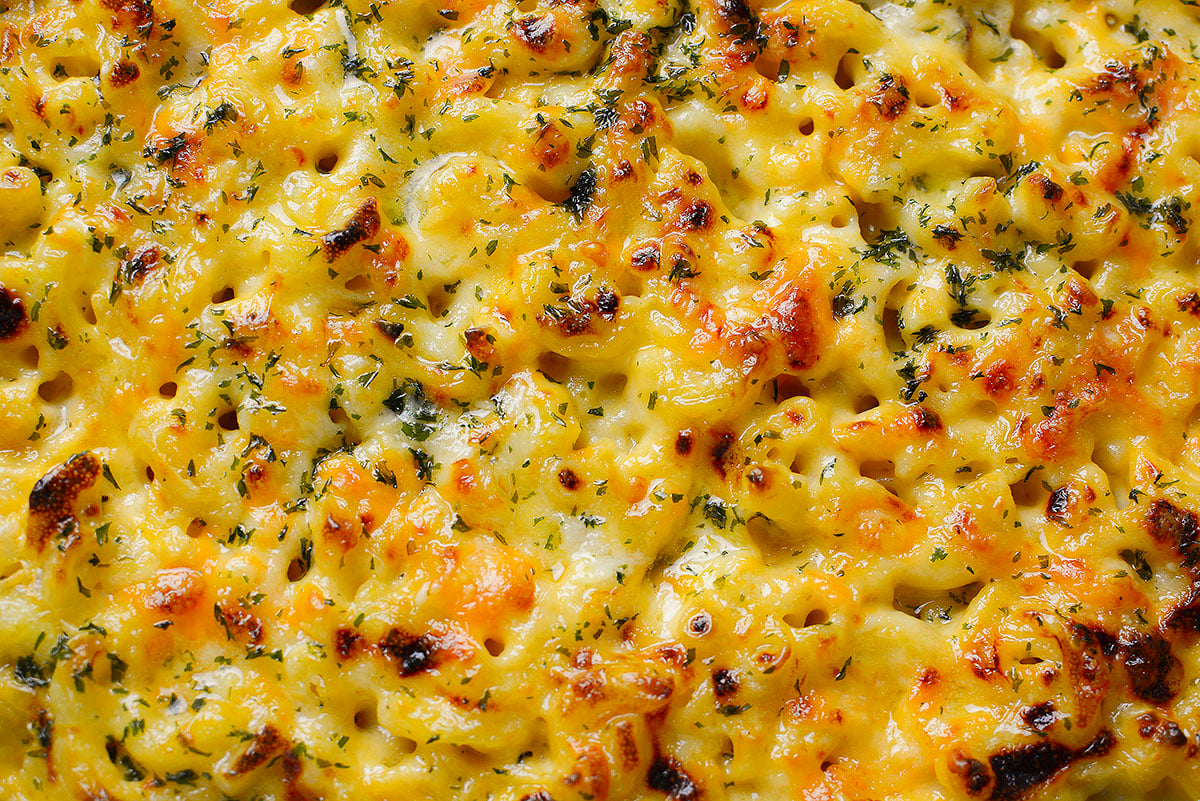 And as always, thank you so much for stopping by The Salty Pot today, and I hope you have a truly fantastic day!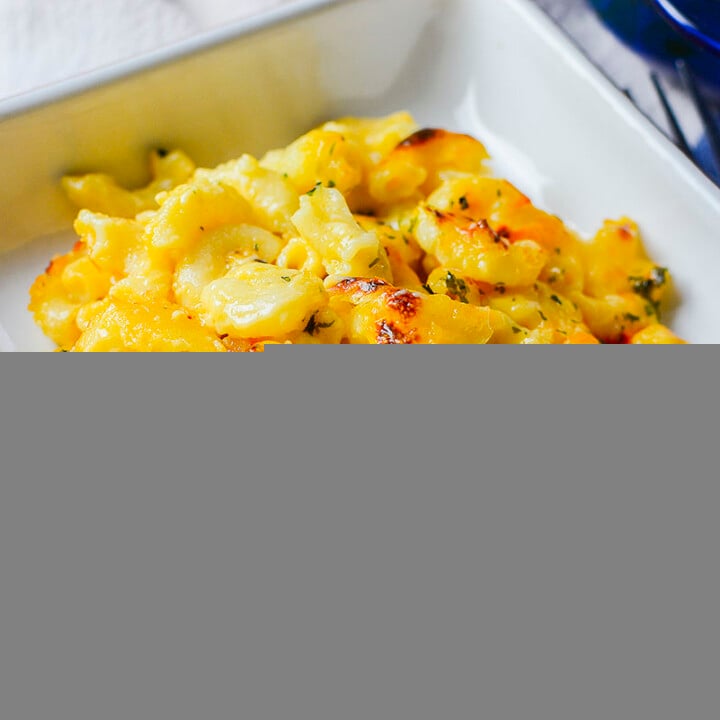 Old Fashioned Mac and Cheese
Rich and decadent, this Old Fashioned Mac and Cheese is not for dieters! If you want to feel like you've been tucked into bed with the fluffiest of blankies, then make this macaroni and cheese side dish!
Ingredients
2 ½ c sharp cheddar cheese, shredded
1 c aged white cheddar cheese, shredded
1 c shredded gruyere cheese, shredded
1 ½ c whole milk
½ c whipping cream (see notes)
¼ c butter
2 heaping tablespoons flour
as desired, salt and pepper
2 cups of dry macaroni (see notes)
Optional: 2 tbs butter, parsley and minced garlic.
Instructions
Preheat the oven to 350F.
Begin by cooking the macaroni according to the package directions. Rinse with cool water to stop the cooking. Set aside.
In a large saucepan, melt the butter. When it's melted, add the flour and stir. The mixture will come to a paste.
Add the milk in small amounts and using a whisk, slowly whisk the milk into the flour/butter rue over medium heat. The sauce should start to thicken. Continue to add the milk as the sauce gets thicker.
Add the cream after adding the milk.
Add the cheeses, (RESERVING HALF A CUP OF CHEDDAR) one by one, stirring each addition into the sauce until it melts.
When all cheeses are melted into the sauce, season with salt and pepper. (see notes)
Add the macaroni and fold into the sauce.
After the sauce and the macaroni are incorporated together, taste for seasoning preference and adjust.
Transfer the mixture into a 11 x 7 (2 QT) greased baking dish. Sprinkle the remaining ½c cheddar over the top (or add more if you'd like).
Bake for approximately 30 - 40 minutes. Feel free to broil the top in the last 3 minutes or so to caramelize the cheese on top. *Optional: At the end of the cook time, I melted a bit of butter with parsley and garlic to brush over the top of the casserole.
Notes
1. The past you choose should be a good quality pasta.
2. You can sub half and half or coffee cream in place of the whipping cream.

Nutrition Information:
Yield:

8
Serving Size:

1 cup
Amount Per Serving:
Calories:

636
Total Fat:

51g
Saturated Fat:

30g
Trans Fat:

2g
Unsaturated Fat:

15g
Cholesterol:

149mg
Sodium:

810mg
Carbohydrates:

16g
Fiber:

1g
Sugar:

3g
Protein:

30g
All nutritional information is based on third party calculations and is only an estimate. Each recipe and nutritional value will vary depending on the brands you use, measuring methods and portion sizes per household.