Whether you're in the mood to whip up a delicious pie or are just looking for ways to put those tart sour cherries to use, here's a quick idea to help you out. This sour cherry pie filling is super easy to make and honestly, is not just for pies!! Plus, it also has a ton of health benefits to offer.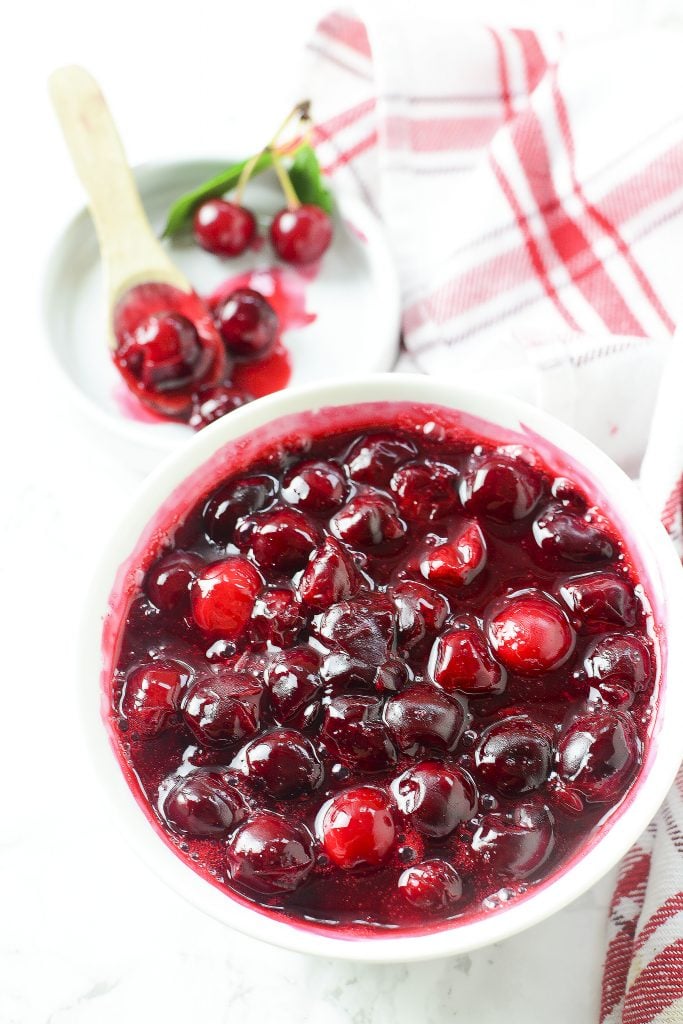 Sour Cherry Pie Filling – Not just for pies!!
What's the Deal About Sour Cherries?
Tart cherry nutrition has been studied and it ends up, have been found to have a lot of health benefits associated with their yumminess.
They are rich in many different nutrients, particularly vitamin A and vitamin C.
They are chock full of antioxidants that fight free radicals in your body.
Tart cherries have been found to have a considerable impact in reducing muscle soreness and may also help improve muscle strength.
Some experts also believe that sour cherry juice could help reduce insomnia and promote good sleep by improving melatonin levels.
Tart cherry juice can also reduce the symptoms of arthritis such as inflammation and joint pain.
Since it is packed with antioxidants, it can also slash the risk of several degenerative disorders such as Alzheimer's and Parkinson's disease.
Being rich in vitamin C, it can also strengthen your immune system and protect you from infectious agents.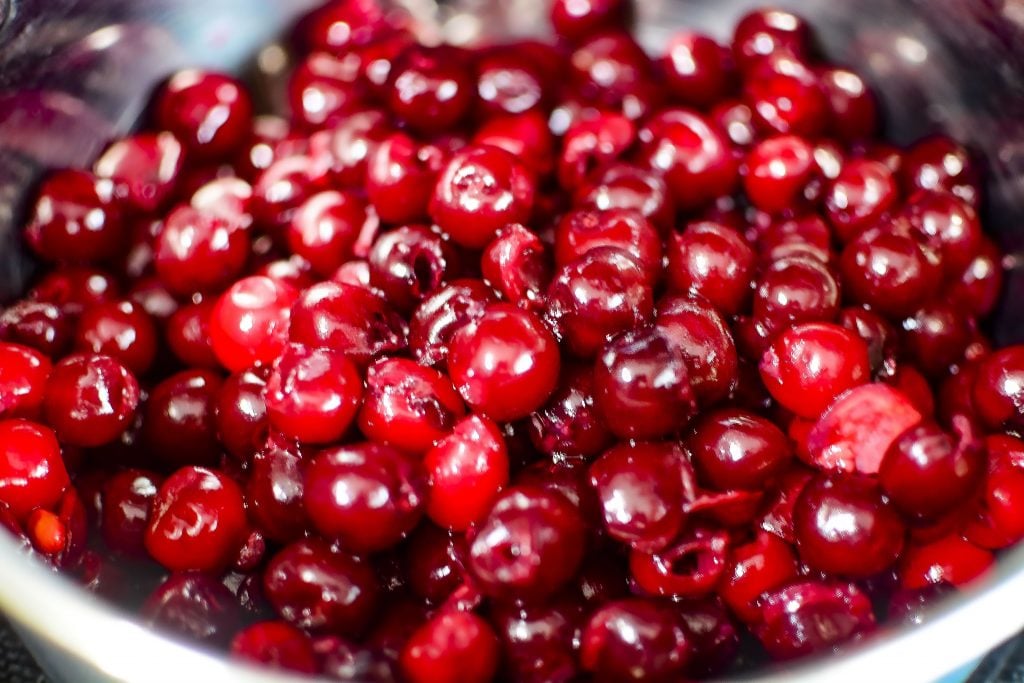 What You'll Need To Make This Cherry Pie Filling
The best part about this pie filling is that it is an incredibly no-fuss recipe and you'll need just 4 ingredients to whip it up:
sour cherries
cornstarch
water
honey (or sugar).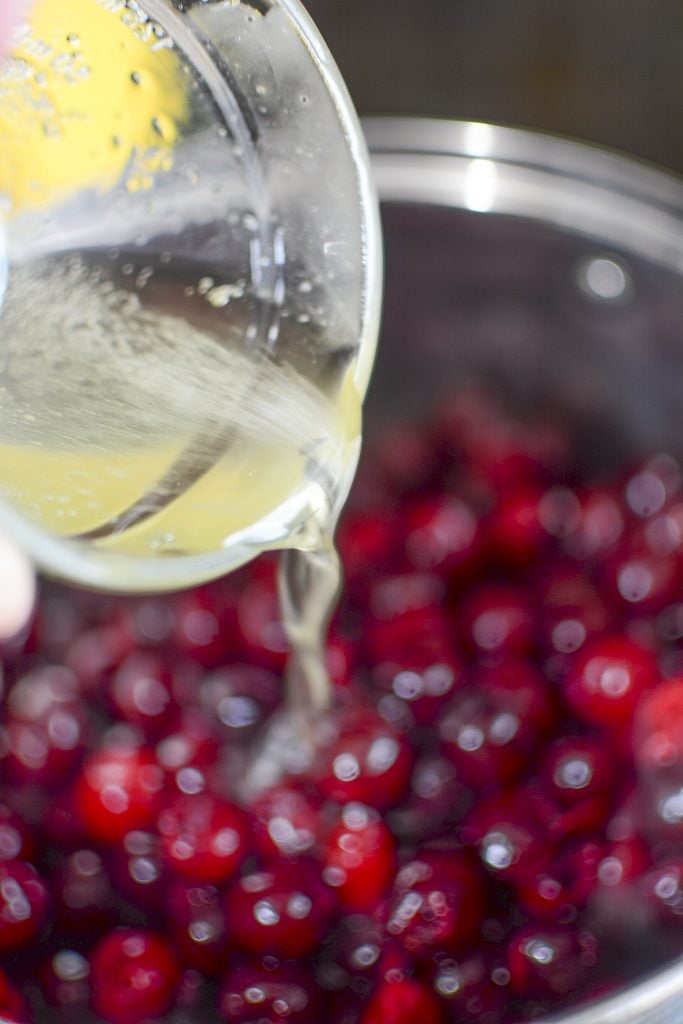 You'll obviously need to pit the cherries first, which you can do in many ways. I usually use a cherry pitter like this one.
I also found some cool ones on Amazon like this one that does one cherry at a time (high reviews!), and this one that does six cherries at a time. They look promising.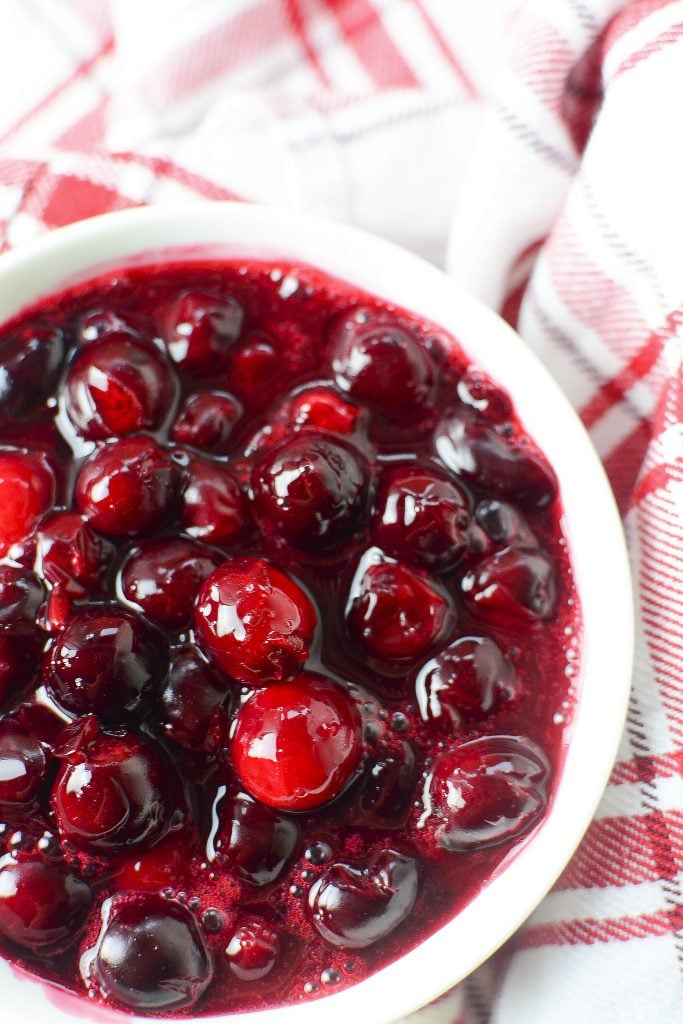 And of course, if you don't have any of these, you can use an empty soda bottle, place the cherry on top and use a chopstick to push the seed out from the center. A Traditional Life has a great photo tutorial on exactly how to do this!
**NOTE: This recipe will work just as well for regular sweet cherries as well. The only difference is that you may have to cook them slightly longer than sour cherries because sweet cherries are typically larger. I'd also cut them in half just to make the whole job quicker!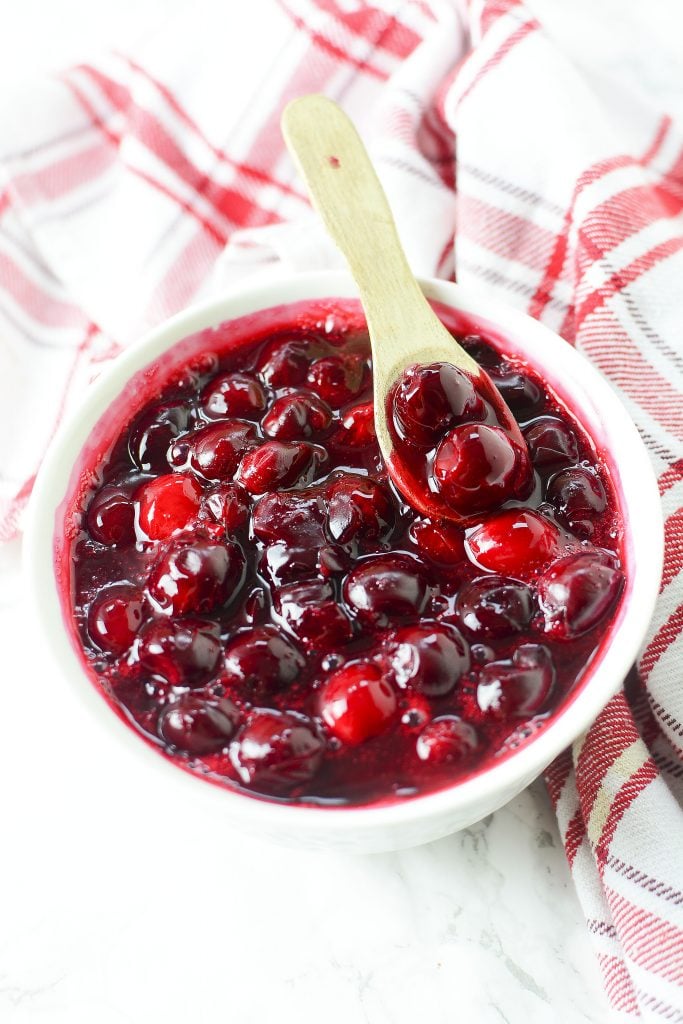 How Long Will The Cherry Filling Stay Good In The Fridge?
If you're using really fresh cherries to make your filling, then I'd say up to 5 days. But of course, anything smelling funky, or if it's sketchy or fuzzy looking, then I'd toss it.
Can I Freeze Pie Filling For Later?
Honestly, I've never froze my cherry pie filling so I can't say for sure. I've read that regular cherry pie filling freezes nicely. However, if it were me, I'd do it slightly differently.
I would just freeze the pitted cherries, then thaw them when you want to whip up the pie filling. I would make the pie filling from that point.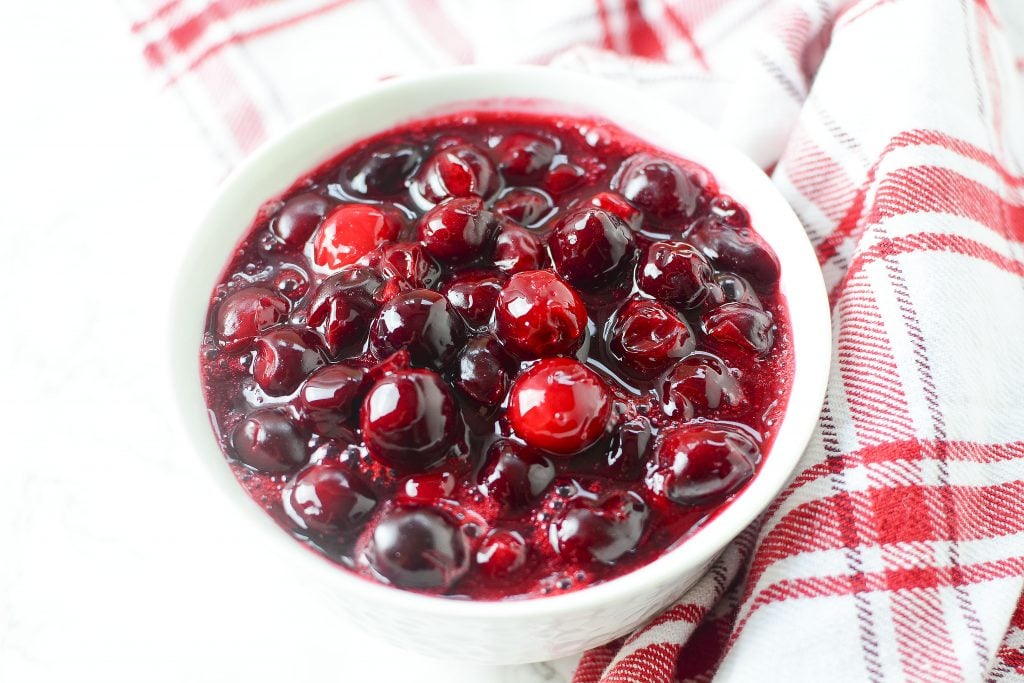 Can I Use Sugar Instead of Honey?
You certainly can! Remember that honey is sweeter than sugar, so you'll need to adjust the measurements accordingly to make sure your cherry filling has the perfect taste.
How Else Can I Use The Pie Filling?
There are so many great ideas! For instance:
Ok.. Phew! Well I hope I've given all the information you'll want to know about sour cherries (or tart cherries). When you try this recipe, or any other of the recipes I've listed, I'd LOVE to hear your feedback or suggestions!! Please leave a comment below, or if you'd prefer, shoot me an email to Joanne@thesaltpot.com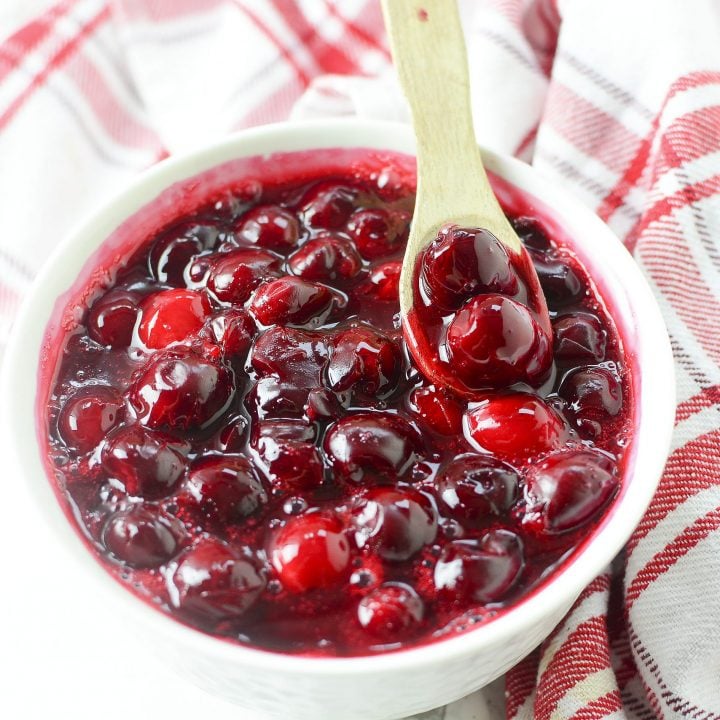 Sour Cherry Pie Filling
Yield:
4 cups pie filling
Using fresh tart cherries, this sour cherry pie filling is not only great for pies, but SO many other desserts (and breakfasts, believe it or not!).
Ingredients
4c fresh sour cherries, pitted (include any cherry juice still with the cherries. See notes)
¼c honey (see notes)
½ c cherry juice (or water)
2 teaspoon cornstarch
Instructions
Place pitted cherries in a heavy-bottomed saucepan.
Add the honey and mix.
In a small bowl, combine the cherry juice and cornstarch. Mix till smooth.
When the cherries are heated to almost boiling and breaking down, add the cornstarch slurry and mix until thickened.
Taste for sweetness. If the filling is still too tart, then add honey by the tablespoon until you reach the desired sweetness.
Notes
1. Use the freshest cherries available.
2. When adding the cherries to the pot, add any remaining juice that comes with the cherries. If there is not a lot of juice, add more water so that there is about ⅓c of juice or so.
3. Taste the filling before you complete the recipe to adjust for sweetness. A lot of tart cherries can vary in tartness depending on the type of sour cherry tree you have.

Nutrition Information:
Yield:

4 cups
Serving Size:

1 tsp
Amount Per Serving:
Calories:

163
Total Fat:

0g
Saturated Fat:

0g
Trans Fat:

0g
Unsaturated Fat:

0g
Cholesterol:

0mg
Sodium:

24mg
Carbohydrates:

41g
Fiber:

3g
Sugar:

34g
Protein:

2g
**Don't forget to Pin This Sour Cherry Pie Filling recipe to your favorite Pinterest board to use later!**