Ginger Rum Cake! Ginger rum raisin cake? Rum raisin cake? Jamaican rum raisin cake? Call it whatever you want, but you'll also call it delicious because IT IS!!
Ok, so this super delicious cake can be called any of those four names, but my favorite is the Ginger Rum Cake. Why? Because of the gingery flavor mixed with the Rum-soaked raisins is a combination that when put together in one delicious cake – you won't stop at one piece,.. I can tell you that.
A GINGER RUM CAKE RECIPE
This rum cake starts with the kick-butt raisins.
I used sultana's but feel free to use whatever sort you prefer. Just be sure to start making this cake AT LEAST one week before you want to serve it.
You want those raisins to become big and fat by being rehydrated with you're favorite rum. Personally, I like a nice spiced rum by Captain Morgan, or, Appleton Rum. It's a Jamaican rum, and let me tell you – those guys know how to make rum the right way.
This post is NOT sponsored by Appleton Estate or Captain Morgan, I just happened to like to bake/cook with a nice rum, and of course, have it over some ice mixed with a lil' soda occasionally!
Now, onto prepping the raisins!
So you'll want to start out with about a cup of raisins. Throw them in a jar and pour in enough rum to cover them by about ½ inch or so. Cover them with a lid or a loose-fitting cloth with elastic, and leave them to marinate and get all loved up by the rum. The longer the better of course, but if you only have a short amount of time, four or five days.. a week.. whatever you have, will do.
When the steeping time is up, begin to make the cake.
Wait, this cake has candied ginger too??
Yes, my dear reader!!! The second part (and arguably the most important part ) of this rum cake recipe are the ginger components. I used grated ginger, ginger powder, AND candied ginger in this cake. ….. so yeah.. when I say you should love ginger and rum flavors to enjoy this cake, I'm pretty serious.
I love that spicy gingery kick from the grated ginger and ginger powder, the candied ginger helps with the kick of the ginger while adding a hint of sweetness, and when paired with the rum-soaked raisins – It's going to kick you in the butt – in a good way.
You could ice this cake with plain vanilla icing if you wanted………… or.. if you felt so inclined, a butter rum icing would be fantastic.
Tips for making this Ginger Rum Cake:
I used a bundt cake pan because I love the prettiness of them, but you could easily make this in a regular cake pan. Round, square, etc, but I would probably use two pans or one 9 x 13.
If you use the cake pan idea, then you could always frost them with a nice butter rum frosting in between the layers or even a ginger frosting as well
Try dopping some finely chopped candied ginger on the bottom of the pan so that as it's baking, the cake will be "topped" with the candied ginger.
You could try adding nuts to this as well, and if you wanted, I'd go with pecans or walnuts.
This cake is perfect for the Christmas season, Thanksgiving, or really any holiday. Hey, actually, you don't even need to have a holiday to serve this cake. I'm pretty confident that any adult having a birthday would love this cake as the celebratory cake!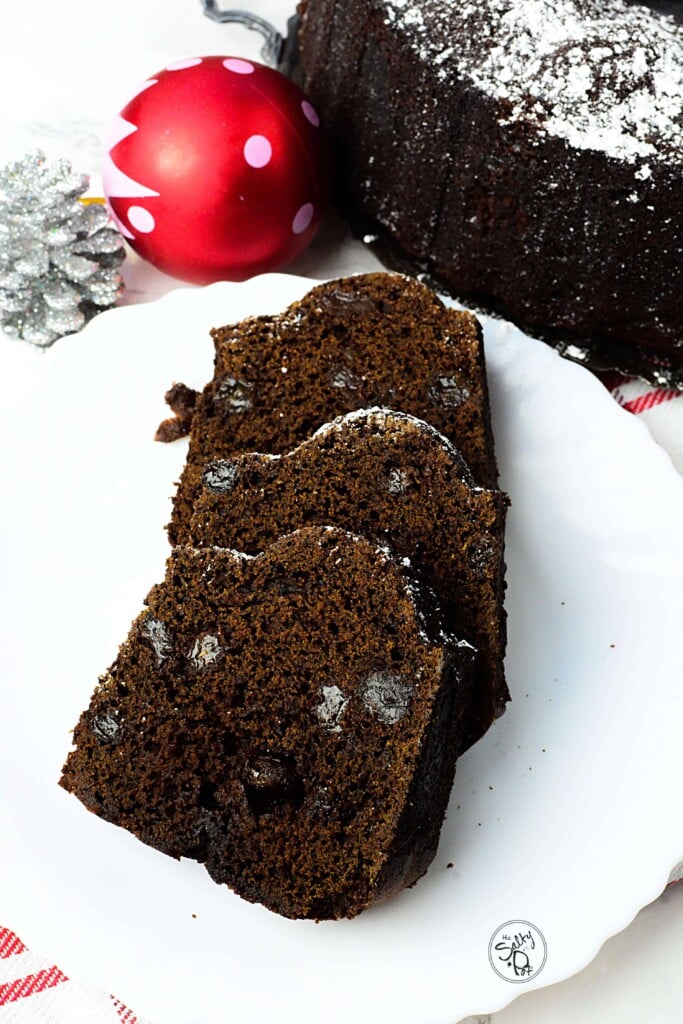 If you're looking for other holiday desserts…. or desserts in general, take a quick peek at my:

Creamy Instant Pot Rice Pudding,
or my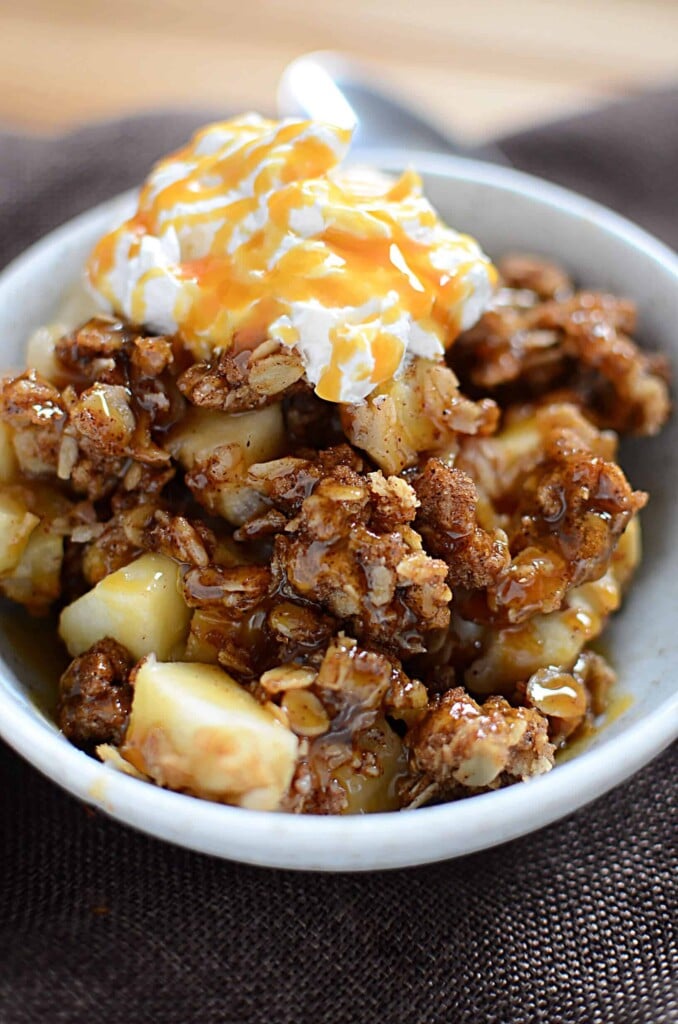 Ginger Rum Cake
Total Time:
1 hour
15 minutes
A spiced kicks of ginger and the flavor of rum from the rum soaked raisins make this cake a unique, yet super tasty addition to any holiday (or regular day!) dessert table!
Ingredients
1 cup raisins
1 cup Dark, amber or spiced rum, (don't use a white rum), for soaking
2 ½ cup flour
2 TABLESPOONS ginger powder
1 tablespoon minced ginger, fresh
¼ cup candied ginger, diced
¼ cup rum
1 cup hot water
½ cup molasses
2 teaspoon baking soda
1 c oil
3 eggs, beaten
1 cup brown sugar
Instructions
Begin a week before serving this cake. In a mason jar or container, mix the raisins with enough rum to cover them by about ½ inch or more. Leave a minimum of 4 - 5 days. The longer the better.
Preheat oven to 350
In a bowl, mix the flour, ginger powder, and sugar. Set aside for now.
In another bowl, combine the molasses, oil, candied ginger, minced ginger, ¼ c rum, and beaten eggs.
In a small bowl, combine the baking soda and hot water, very well. Add this mixture to the flour mixture, along with the molasses mixture. Fold in the soaked but drained raisins and mix together until well combined.
Pour into a very well-greased bundt pan and bake for 25 - 35 minutes or until an inserted toothpick comes out clean.
Remove from the oven and let cool slightly, before carefully turning upside down onto a serving plate. Let cool completely before serving.

Nutrition Information:
Yield:

12
Serving Size:

1
Amount Per Serving:
Calories:

480
Total Fat:

20g
Saturated Fat:

2g
Trans Fat:

0g
Unsaturated Fat:

17g
Cholesterol:

47mg
Sodium:

240mg
Carbohydrates:

59g
Fiber:

1g
Sugar:

36g
Protein:

5g
** Pin this Ginger Rum Cake Recipe to your favorite Pinterest board for safe keeping!!**