Pudding. Don'tcha just love it? Pudding can heal broken hearts. Pudding can make a bad day awesome again. Pudding could even give you the fuel to take over the world………. or at least the mound of laundry in your basement. Now, add RICE to the pudding mix. Better yet, can you imagine – CREAMY RICE PUDDING?!?! I know, right????? Can the world handle this incredible CREAMY RICE PUDDING HEAVEN?? (Let me yell it to the world!!!) – And guess what? This one won't take forever to make. This, my pretty readers, is created in the INSTANT POT!!
Making this creamy rice pudding in the Instant Pot is just plain amazing. It takes no time at all, and the beauty is you can eat it when it's all nice and warm, so that tastes like a gargantuan comfy hug from a huge fuzzy bear covered in pillows. Or, if you prefer, eat it cold so it's a perfect topper to a nice dinner…. or you know, maybe first thing in the morning for breakfast. There'll be no judgement on your rice pudding preferences here.
There's a lot of different things you could mix in if you wanted such as:
– almonds
– cranberries
– blueberries
– cinnamon
– strawberries, etc
But with this recipe, I just thought plain, nice, sweet raisins was the perfect touch. That way, there's not a lot to take away from the "custard" type element going on with the pudding. Oh, and I spared nuttin' honey on the fat in this wondrous dessert. If you're going to comfort, you gotta go full fat. It's the rules. But, in the end, use what you prefer, add what your like, it's all yours. But I will say, sometimes full fat and simplicity in additions can be simply sublime!
Yes, I said sublime. I got fancy words sometimes.
You can use regular rice for this recipe, but I chose to use ARBORIO rice. It has a higher starch content and it's the same rice you would want to use if you were going to make risotto. Which… hmm… I have some leftover uncooked rice… and I feel my Spidey Recipe Senses tingling…. Keep watch for a risotto soon!
Here's the method of making this super easy rice pudding in your Instant Pot.
First, measure out the rice, milk and sugar, and put it in the bowl of the Instant Pot. Press "sauté" and bring that baby to a boil. Once it's boiling, fasten the lid, turn the toggle to "seal" and press the "rice" button for 12 minutes. You're good to go!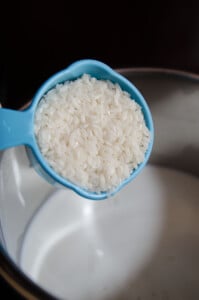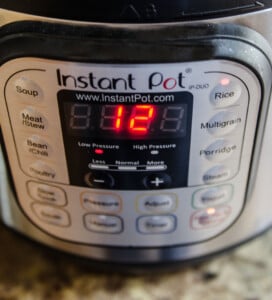 When the Instant Pot beeps at you, press the cancel button and then do nothing. That's correct, do nothing. Well, to the Instant Pot, I mean. Let it sit for about 20 minutes. While you're waiting for the time so click by, mix the eggs, cream and raisins together. Do a final quick release on the Instant Pot after the time is up and after you remove the lid, add the egg and raisin mixture. Stir really well. Press the "sauté" button again and bring the mixture to a boil. Don't be freaked out if the mixture is pretty soupy. It will thicken as it cools.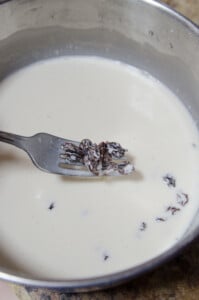 Once the pudding boils, you can turn off the Instant Pot. Again, don't be alarmed if it's liquidy. Wait a half hour or so and it will be thicker, yet still comfortably and soothingly warm.
Eat some now.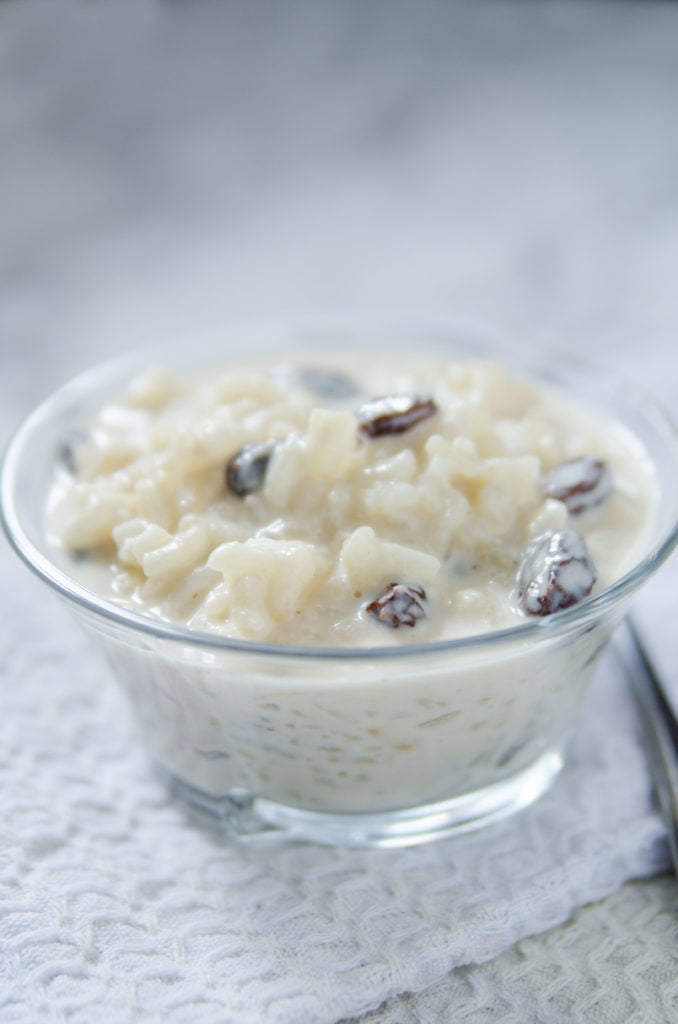 Then, when it completely cools and has thickened right up, try it again. You know.. just to be sure that it's just as good cold, as it is warm. This must be investigated and confirmed.
And when it's all confirmed, and you are laying on the couch with a full, soft belly like a brand new baby fuzzy puppy without a care in the world – write me a comment. Let me know how wonderful your world is in that moment.
*** DON'T FORGET TO PIN THIS INSTANT POT CREAMY RICE PUDDING RECIPE TO YOUR FAVORITE PINTEREST BOARD TO SAVE FOR LATER!!! ***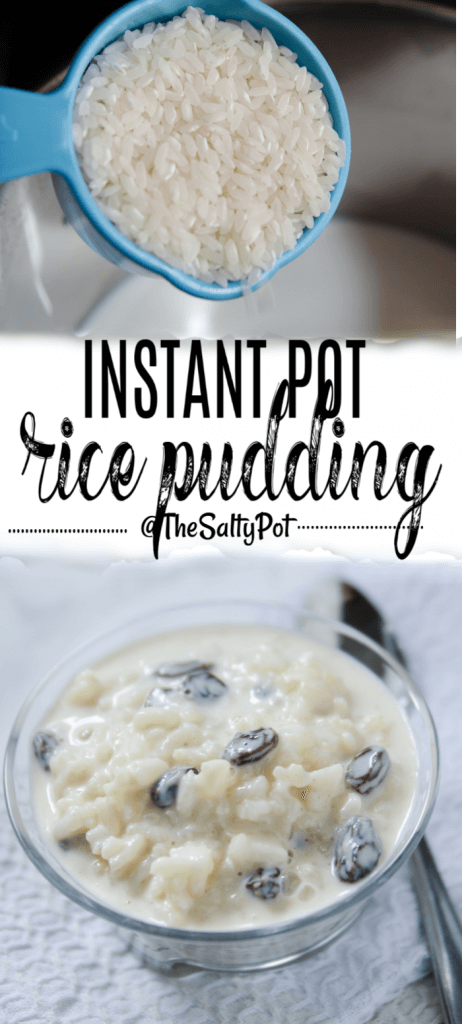 instant pot creamy rice pudding
A super creamy dessert that's made in no time with the Instant Pot!
Ingredients
1 1/2 c Arborio Rice, but any white rice you have on hand will do
2 eggs
5 c milk, full fat
1/2 c sugar
1 c raisins
1 c heavy whipping cream
Instructions
Measure out rice, milk and sugar into the Instant Pot bowl
Press "saute" and bring to a boil. Cover with the lid and bring toggle switch to "seal" position
Press the "rice" button.
After cooking, press "cancel" and let the pudding sit for 20 minutes.
In a bowl, combine the eggs, cream and raisins.
When the 20 minutes is up, do a quick release, and remove the lid. Add the egg mixture and stir very well.
Press "saute" and bring the mixture to another boil and then shut off and let cool.
Serve after it's thickened slightly and still warm, or let it cool, and completely thicken, and then serve.
Enjoy!