Feel like traditional pickles are getting all the glory? What if I told you there are so many more veggies and fruits (yes fruits!)- apart from the traditional cucumber, that you can actually pickle, and have them taste even better?
Here are 6 surprisingly delicious foods that taste great when they are pickled!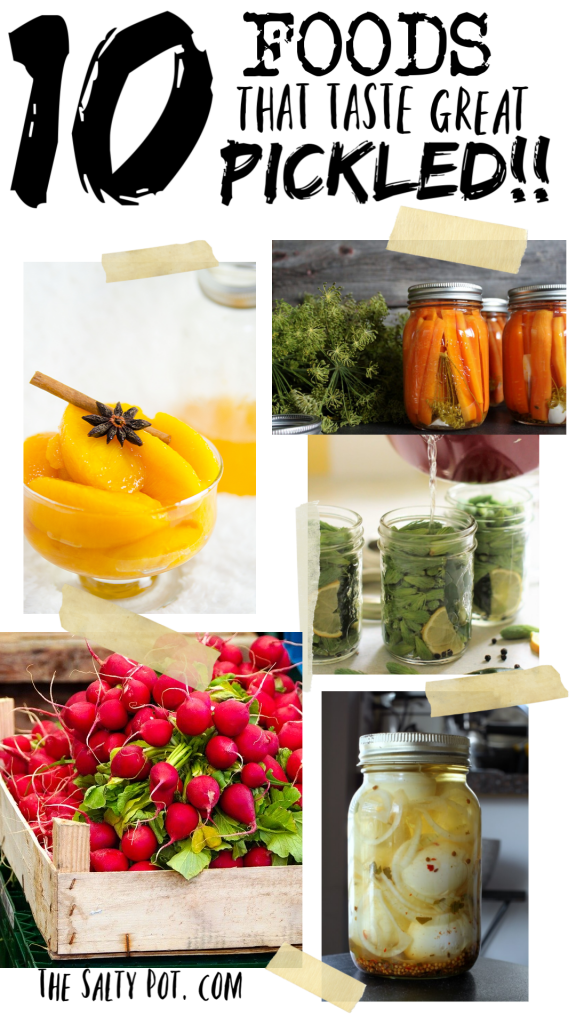 Incidentally, if you think making pickles using cucumbers is time-consuming and difficult, it's TOTALLY NOT!!
In fact, I have a popular post on the blog on how to make one of the BEST pickled foods: BUCKET PICKLES. They're super delicious but more importantly, EASY! No canning, – all you need is a big container and common ingredients!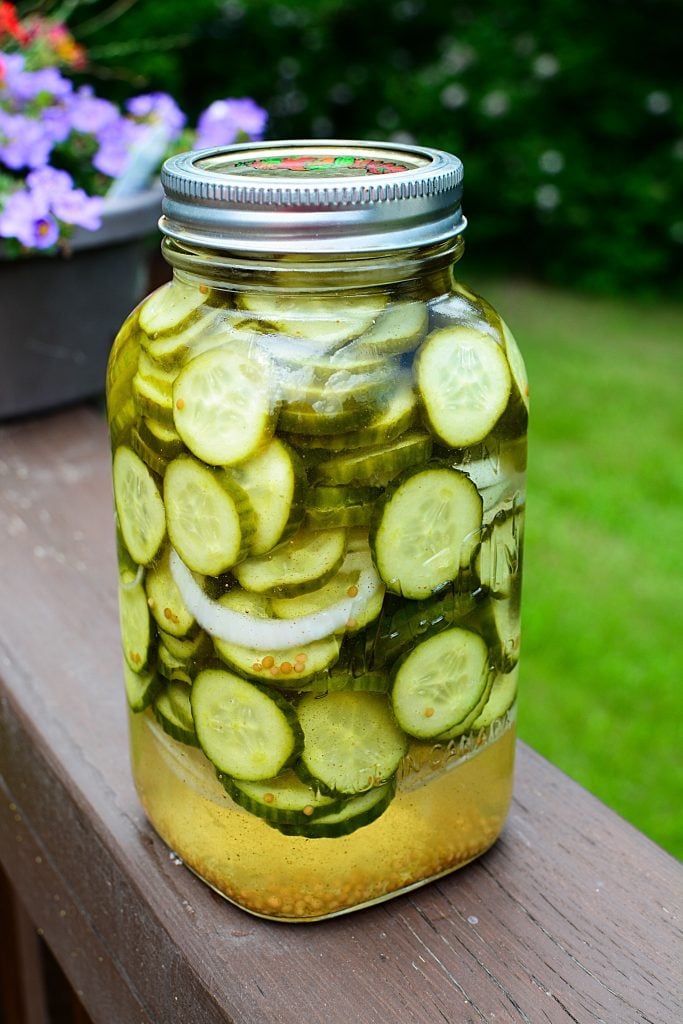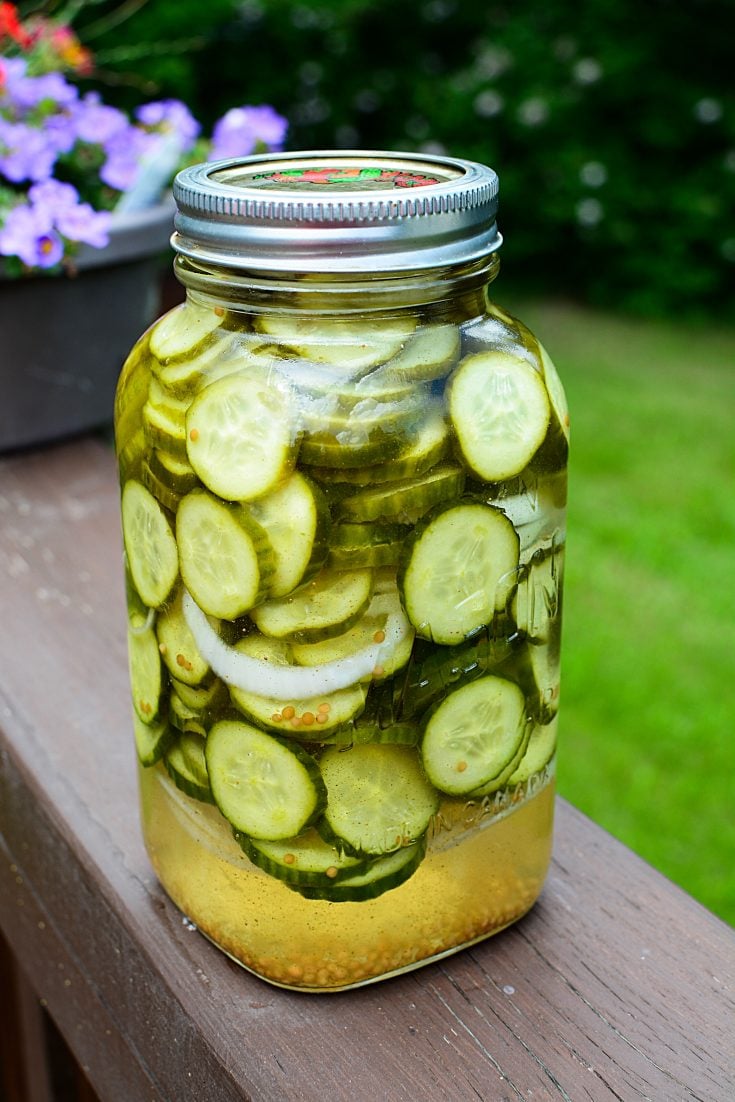 Yaaaay for Pickled Food!!!
Onions
Pickled onions aren't anything new, but it's because they've been so popular! Pickled onions can be used in SO many different ways: tacos, burgers, on fish, in salads, etc etc.
They add the perfect tang to whatever you add them to. Plus, they are incredibly easy to make!! My recipe for Pickled Pink Onions using red onions makes them sweet and tangy, and a beautiful pink hue that makes them so pretty!!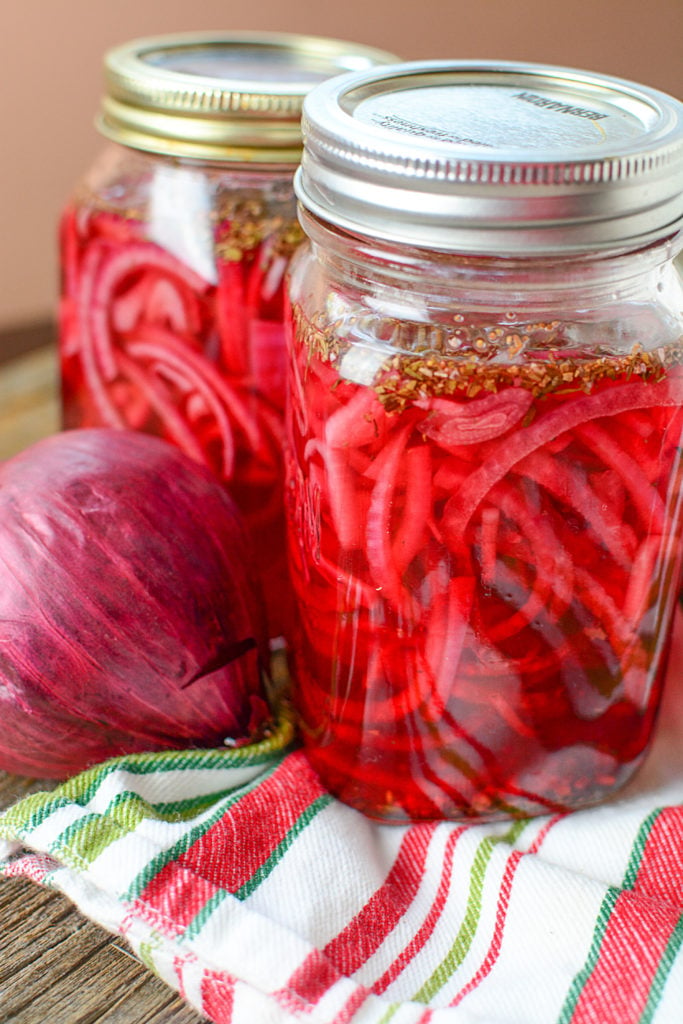 Radishes
Pickled radishes are common in Korean and Mexican cuisine, and that's because of how effortlessly delicious they are! Crunchy and super tangy, you can team them up with your roast dishes or stuff them into your sandwiches for a new texture and flavor element.
Plus, it isn't difficult to make them too! A quick search online shows us that just slicing the radishes or cut them into sticks (it doesn't matter the variety you choose, just that they're relatively thinly slices), and adding them in a jar with apple cider vinegar, maple syrup, red pepper flakes, salt, whole mustard seeds, garlic and honey or maple syrup in the right proportions is a great way to make them!!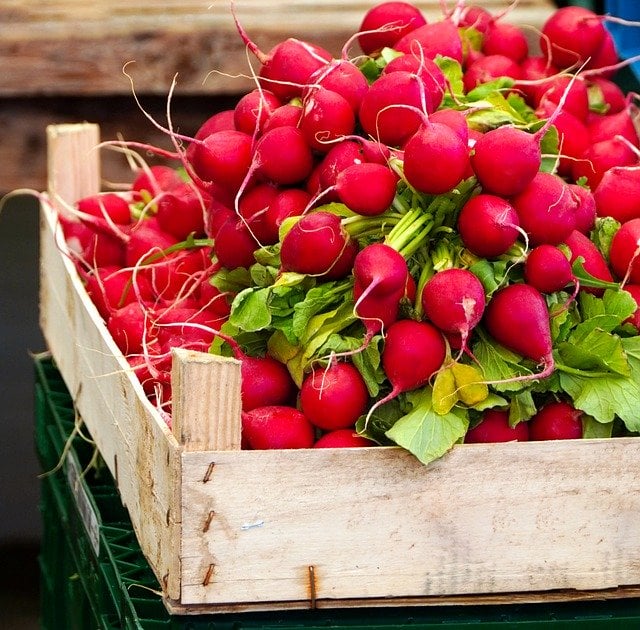 Carrots
Carrots are super versatile and incredibly healthy, and pickling them gives you yet another reason to have more of them. You can try and pickle them in a simple vinegar and salt solution, or put in a teeny bit of extra effort and try your hands at a spicy version (made using carrots chunks or sticks, garlic, apple cider vinegar, bay leaves, kosher salt, sugar and jalapenos) that tastes great with most dishes!
This recipe for Pickled Carrots with Dill and Garlic at Dishnthekitchen.com would be a sure-fire hit!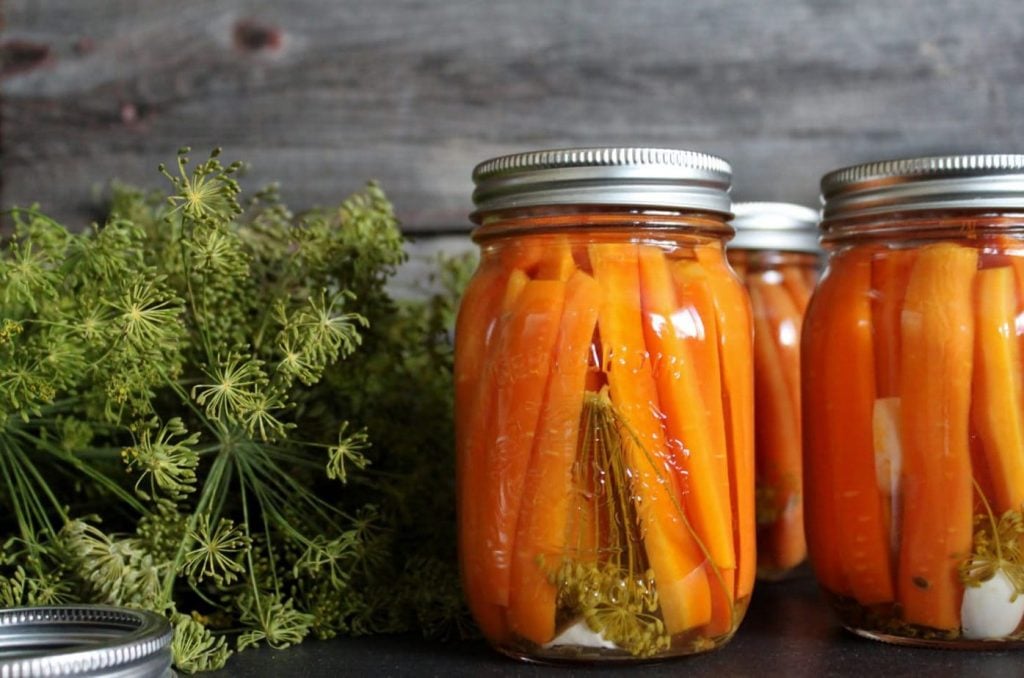 Peaches
Believe it or not, pickling peaches brings out a gorgeous sweet, warm, savory type of flavor to them when used perfectly ripe. Recipes like the one over at Garden & Gun show how using pickling liquid containing cloves and cinnamon is perfect for a twist on traditionally preserved peaches!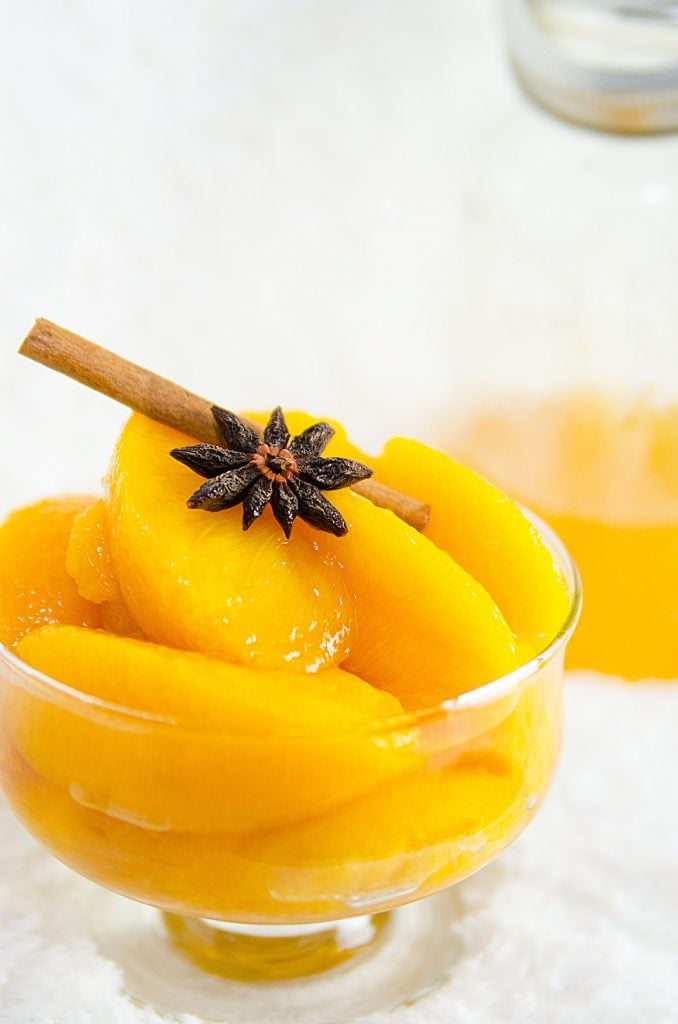 Mangoes
Mangoes are naturally sweet and tangy, and pickling helps take their taste to the next level. Toss them in a mixture of balsamic vinegar, kosher salt and sugar, and they'll taste mind-blowing delicious. You can have them as a relish or as an addition to your salads or tacos!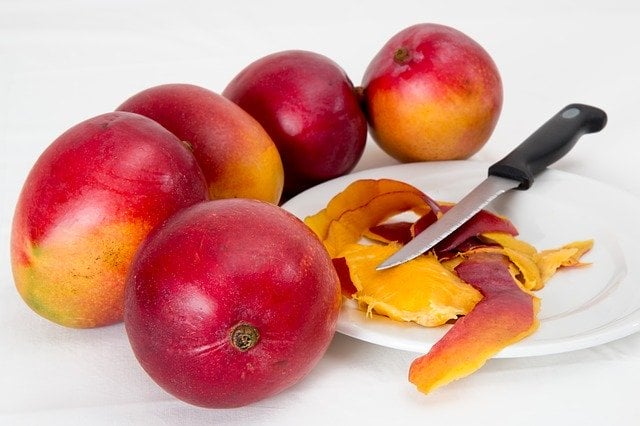 Beets
If you're one of those who dislike the taste of beets, pickling is an excellent way to get your taste buds to accept them! Pickle beet slices in a vinegar solution with some whole cloves and sugar, and you can enjoy them on their own with your meals, or toss them into a salad!
I've made my own Super Easy Refrigerated Pickled Beets, and this recipe is SO delicious that my little 1 year old grandneice LOVES them and can't get enough of them!
Watermelon
This one may come as a surprise, but yes- now's the perfect time to save up and preserve that watermelon rind that you usually throw away! Use a peeler to remove the tough green skin, let the white part remain, chop it up into chunks, and pickle it in a traditional vinegar solution with your favorite spice or cumin seeds to enjoy as a delicious savory snack or a refreshing accompaniment.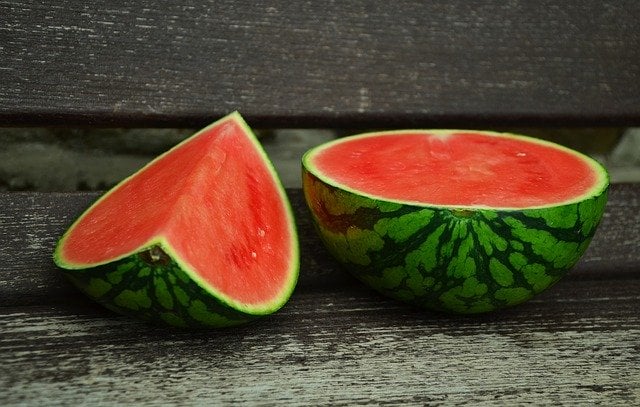 Jalapenos
Pickling jalapenos not only lends them more flavor but also helps reduce their spiciness- if that's what you need! You'll find tons of recipes for this one online, like this recipe on How To Pickle Hot Peppers over at FoodWineSunshine.com. She says " Pickled Hot Peppers are delicious on burgers, tacos or even salads! Save all those jalapeños from the garden and make these Pickled Hot Peppers!"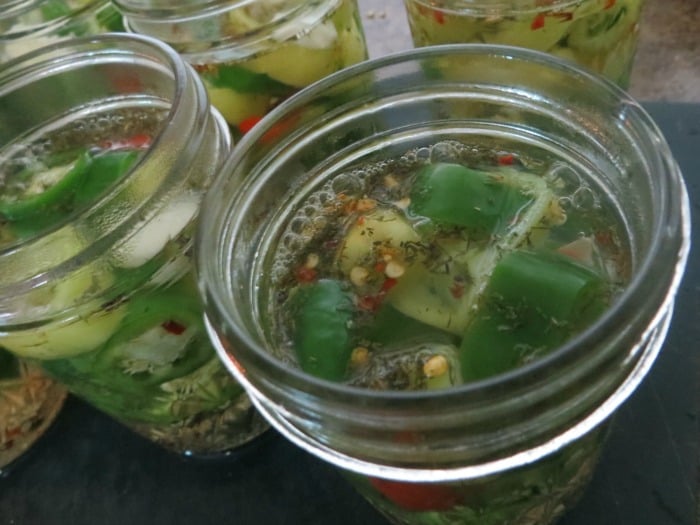 Eggs
Pickled eggs are some of the best pickled foods going!! Bernice at Dish 'n' The Kitchen has a fantastic Pickled Egg recipe. Read her post about the story on Pickled Fish!
Pickled eggs are great as snacks, sliced in sandwiches, mixed in with potato salad, etc! Lastly, if you don't have the ingredient to make the pickle brine, simply toss a few hard-boiled eggs in your jar of commercially made pickles and wait a week or so. Not as delicious as Bernice's recipe, but it works!
SPRUCE TIPS
Say what?? Yes my gorgeous reader, spruce tips. Didn't they were even edible?? They are!!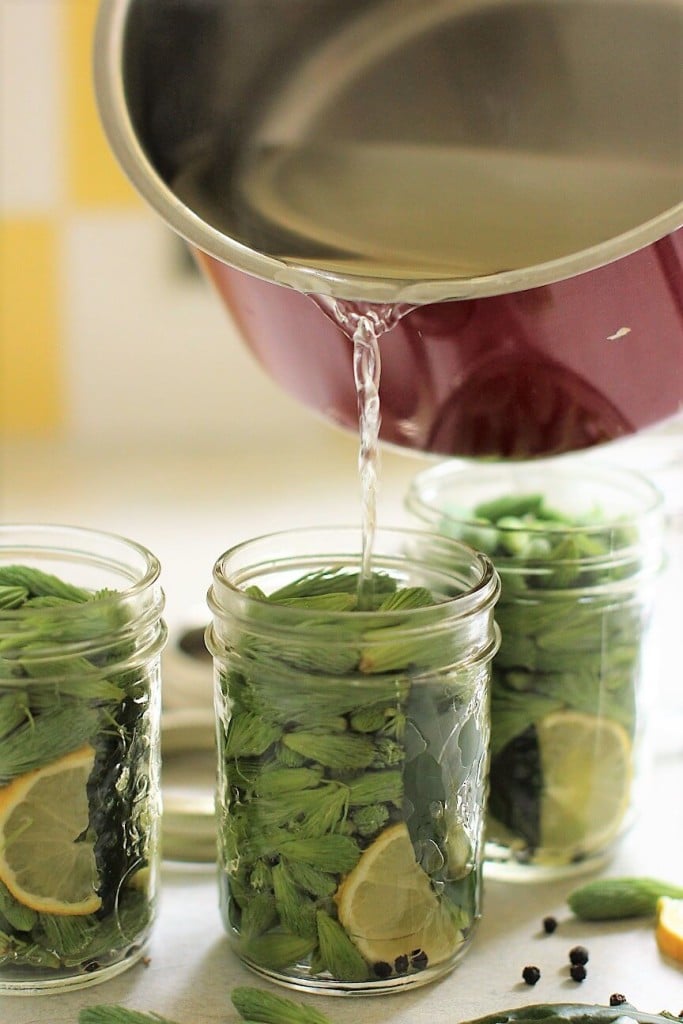 The Kitchen Frau says this about her recipe with spruce tips: " Delicate Pickled Spruce Tips are a special seasonal treat – put them up when the spruce trees are budding in spring and you'll have delicious, caper-like pickles to add flavour and interest to cheese platters, sandwiches, or salads. Use them to garnish soups, cocktails, or appetizers or add a zippy mouthful of flavour to any meal. "
***DON'T FORGET TO PIN THIS 10 FOODS THAT TASTE GREAT PICKLED ARTICLE TO YOUR FAVORITE PINTEREST PIN TO USE FOR LATER!!**