How about a marinade that's keto friendly, adds tons of flavor, and also makes your steak incredibly juicy- all at the same time? That's what this keto steak marinade is all about!
Marinades are perfect for adding extra summertime flavor!
This post may contain affiliate links. If you make a purchase after clicking a link, I may earn a small commission AT NO COST TO YOU. As an Amazon Affiliate, I earn from qualifying purchases.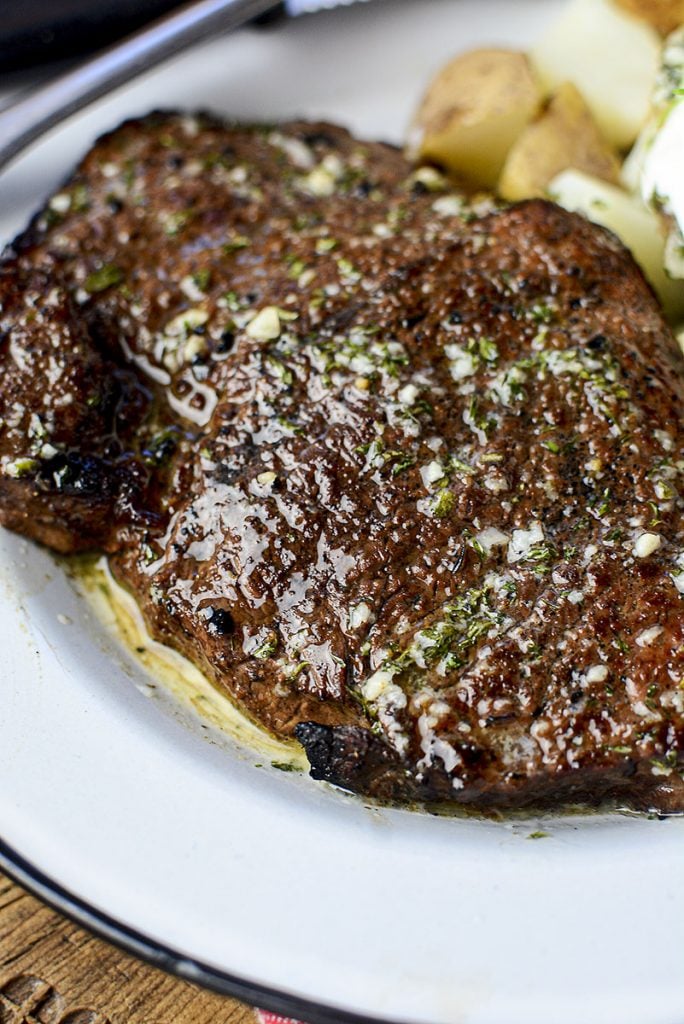 Summer Grillin' Keto Steak Marinade
With summer just around the corner, it is time to get the grill out and start up your culinary masterpieces! And if you're a fan of those beautiful beef steaks, here's the perfect way to enjoy them.
I've been using this delicious and flavor packed keto steak marinade for a long time and thought I'd share it with you. It doesn't just transform a piece of meat to taste incredible, but will also tenderize it!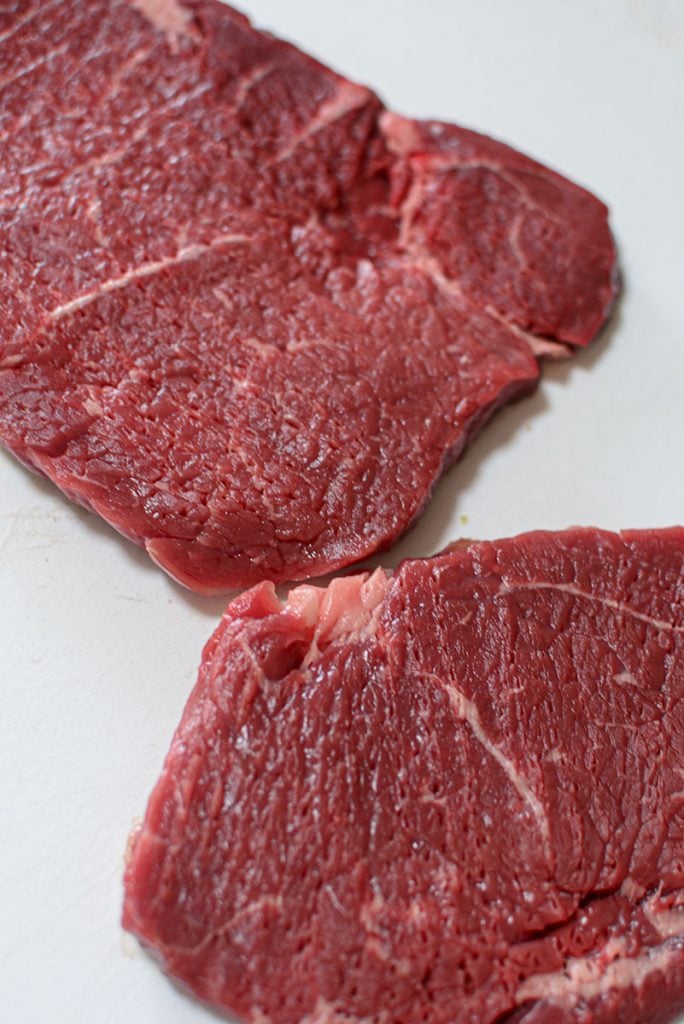 Ingredients for a low carb Steak Marinade
Oil: You can use pretty much any oil you prefer. Avocado and olive oils are the most preferred, especially if you're following a strict keto diet. If you're following a more 'dirty keto' way of eating, mild vegetable oil is a good choice. Generally, try to stick to neutral-tasting oils and avoid oils that have a very overpowering flavor or smell.
Soy Sauce: This will add a nice touch of salty flavor and color to the marinade. You can also opt for the light sodium variety if you're trying to control your sodium intake.
Lemon juice: The lemon juice will add a nice tanginess to the marinade. You can use fresh lemon juice or opt for the bottled variety. If you don't have either of these, you could also use vinegar- white or apple cider- whatever you prefer. Adding any of these will also help tenderize the meat, and will help it achieve that nice juicy texture you're looking for.
Garlic and onion powder: A generous amount of minced garlic can always add a ton of flavor to your marinade. Of course, you could also choose its granulated or powdered form if you're looking to whip up this awesome steak marinade in a jiffy. A bit of onion powder snuck into the mix can also work wonders.
Miso: What is Miso, you ask? Miso is basically a fermented soybean paste that is often used in Japanese cuisine. It lends a nice depth of flavor to your culinary creations, and if you're looking to grill a lot this summer, I'd highly suggest you get your hands on it. Be sure to get an organic, light miso paste as the darker the miso, the stronger the flavor. Adding it to your recipes will give it that nice salty, earthy, and umami flavor. (This is optional, but it's really a wonderful addition to this marinade!)
A sweetener: If you like an underlying sweetness that some marinades have, you can also add ½ a teaspoon of sweetener of your choice. I chose to leave it out, but it's an option for those who prefer it. If you have some people in your household who are not following keto, they could try this Balsamic Brown Sugar Marinade that's equally as delicious!
Other ingredients: You can also throw in some other ingredients like Italian seasoning and smoked paprika powder (not too much though, just to lend the marinade a nice smoky flavor). A teaspoon of seedy mustard or some hot sauce is also a great option to add to the marinade, depending upon the kind of flavor you like.
How to Make the Marinade
Making the marinade is super easy. Just throw in all the ingredients together in a bowl, give it a good mix and you're done. You can pour this over your steaks (even the thicker cuts, since the acid will act as a tenderizer) and let it marinate for up to 24 hours.
Just remember to not let it stay for more than 24 hours, since the lemon (or vinegar, if that's what you've used) is acidic in nature, and can break down the fibers of the meat, changing its texture.
Speaking of tenderizers, this marinade will help tenderize a tougher type of steak, especially if marinated for a longer period of time. However, if you don't have time to let it rest for a multitude of hours, you can tenderize the meat using a 48 needle tenderizer. I have a blog post about it, and let me tell you, it's worth every penny! (and it's not expensive!)
Can I Use this Marinade for other Meats Besides Beef?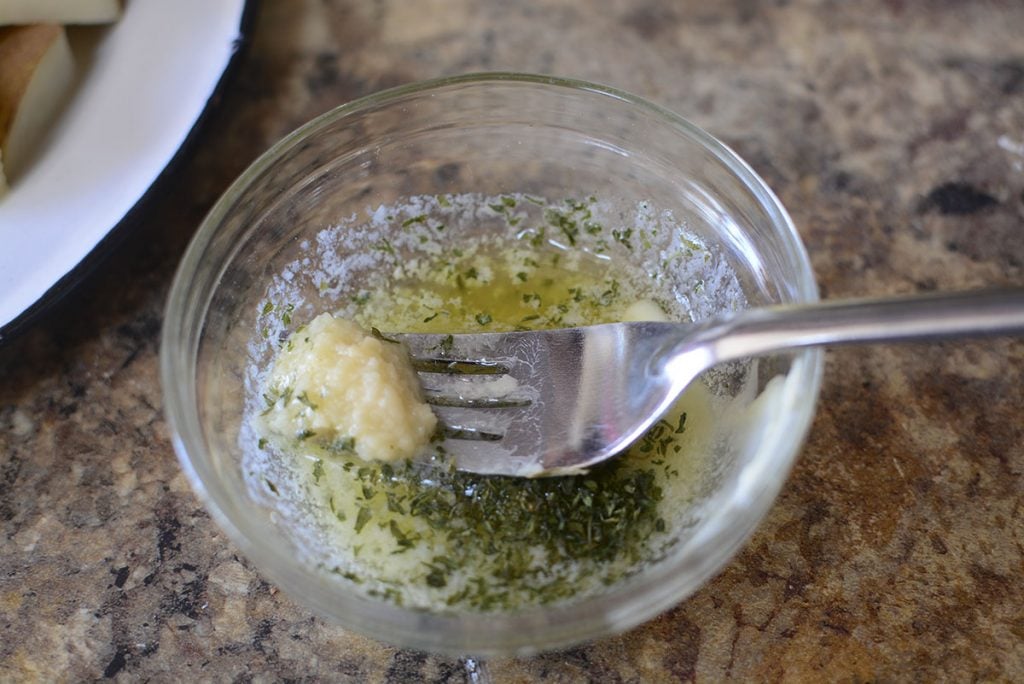 Sure can! You can use this keto marinade for pork, chicken, and even fish. If you were going to use it for fish, however, I would only use marinate it for a small window of time, unless it was a firm fish.
Utilizing the Leftover Marinade
Got some extra marinade waiting to be put to use? You can throw in some diced raw veggies of your choice that you're planning to grill or stir fry, give it a good mix, and then cook it as you normally would.
It's not really advised to use the used marinade as a sauce unless you bring it to a boil for about 10 minutes. You CAN use the marinade as a basting sauce, but be sure to stop basting the meat well before it's cooked, so that any juices from the beef that mixed with the marinade can be cooked off.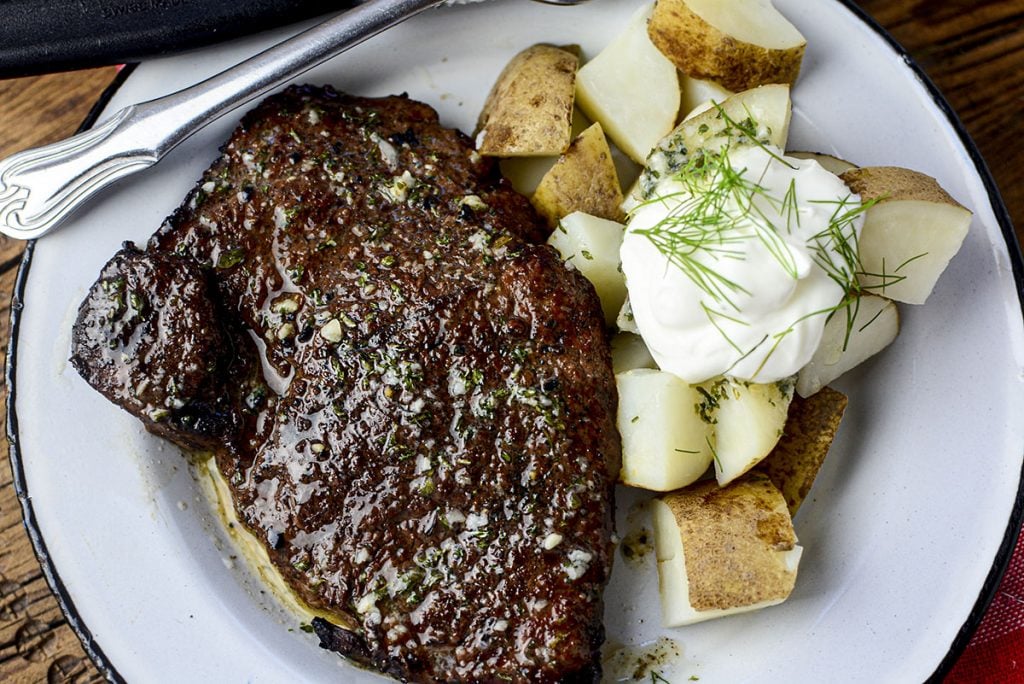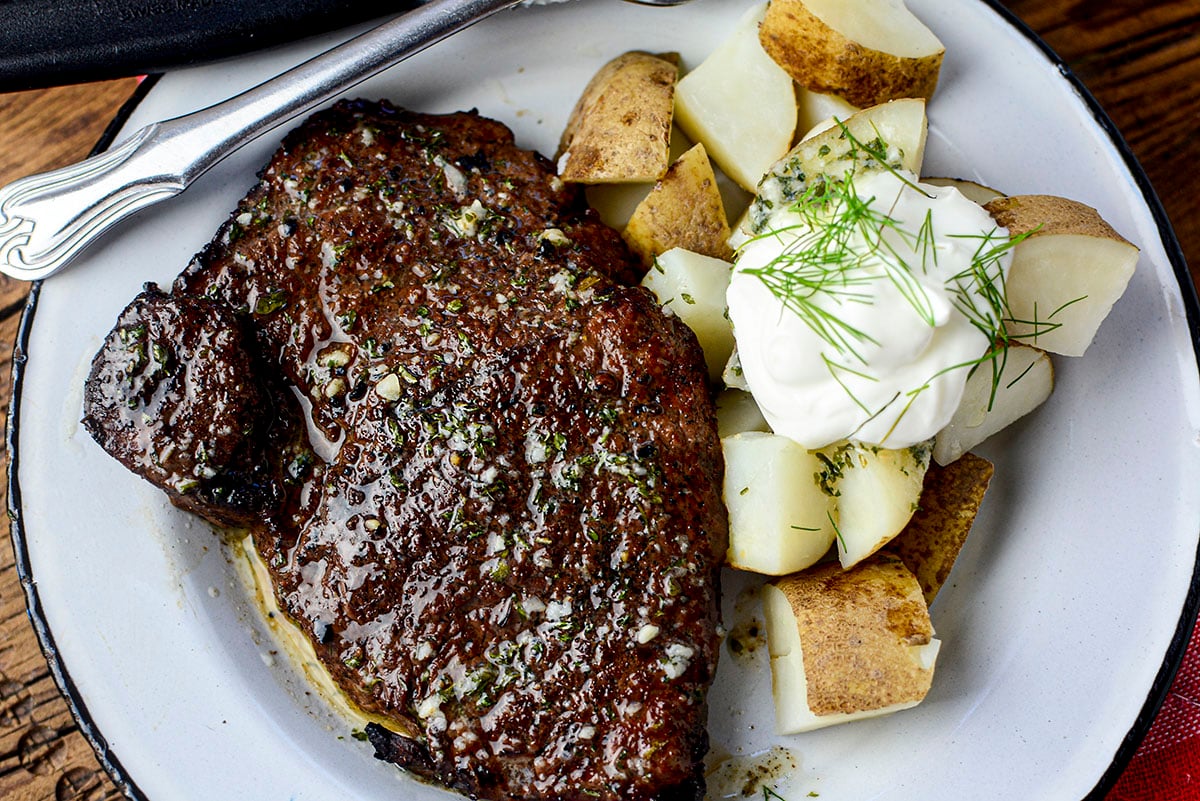 Storing and Freezing
You can also store the marinated meat for later. Just make sure the marinade totally covers the meat, and place it in an airtight container, and pop it in the freezer. It can stay good there for up to 4 months.
When you're planning to get your grillin' on, just move it into the refrigerator so that the marinade can work its way into the meat as it thaws.
Summer Grillin' Keto Steak Marinade
A DELICIOUS keto marinade that keeps steaks (and any other proteins) juicy while adding amazing flavor!
Ingredients
⅓ c avocado Oil
¼ c soy Sauce
2 tablespoon Lemon Juice
1 teaspoon Italian seasoning
1 ½ teaspoon garlic, minced
1 teaspoon Miso paste
¼ teaspoon smoked paprika
½ t onion powder
½ teaspoon sweetener (optional)
Instructions
Mix everything into a bowl and combine well.
Pour over steaks (or the meat you're using) and cover.
Marinate for at least 30 minutes, up to 24 hours.
Cook the meat as desired.
Read the body of the post for extra tips on using the extra marinade.
Nutrition Information:
Yield:

24
Serving Size:

1 tbsp
Amount Per Serving:
Calories:

29
Total Fat:

3g
Saturated Fat:

0g
Trans Fat:

0g
Unsaturated Fat:

3g
Cholesterol:

0mg
Sodium:

155mg
Carbohydrates:

0g
Fiber:

0g
Sugar:

0g
Protein:

0g
All nutritional information is based on third-party calculations and is only an estimate. Each recipe and nutritional value will vary depending on the brands you use, measuring methods, and portion sizes per household.