If embracing frugal living and sticking to a budget is a priority, or taking your healthy eating efforts up a notch by reducing your intake of processed, packaged food, read this! I'll show you the food items that you'll never have to buy again, and you can make them yourself instead! We all know homemade is almost always the best (and cheapest) option.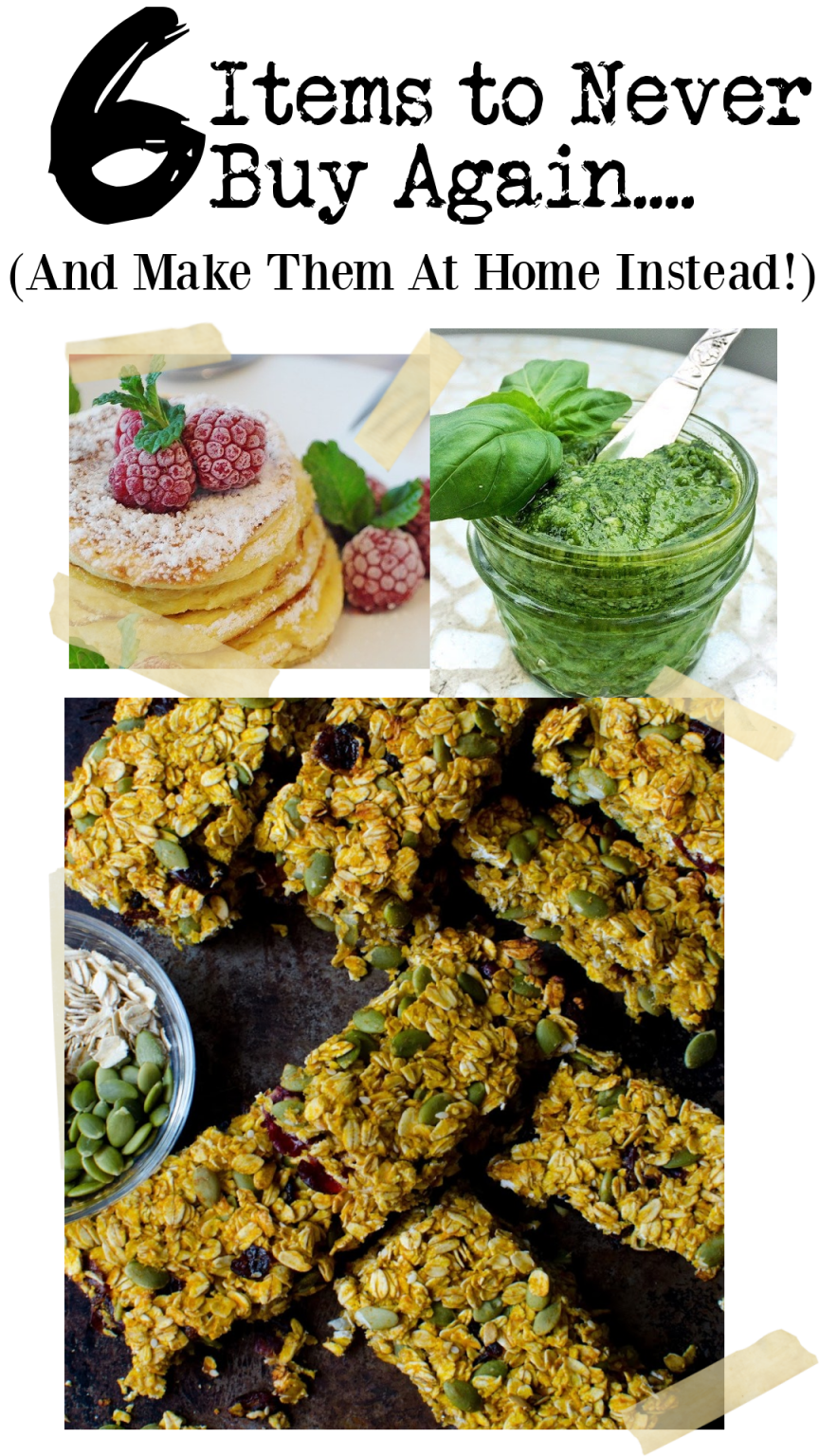 So here's helping you with just that. Read on to discover common food items that you should stop buying on your next trip to the supermarket, and make at home instead. Save those hard-earned dollars!!
Stop Wasting Your Money And Make These Easily Yourself!!
1. Never buy these again: Chicken Stock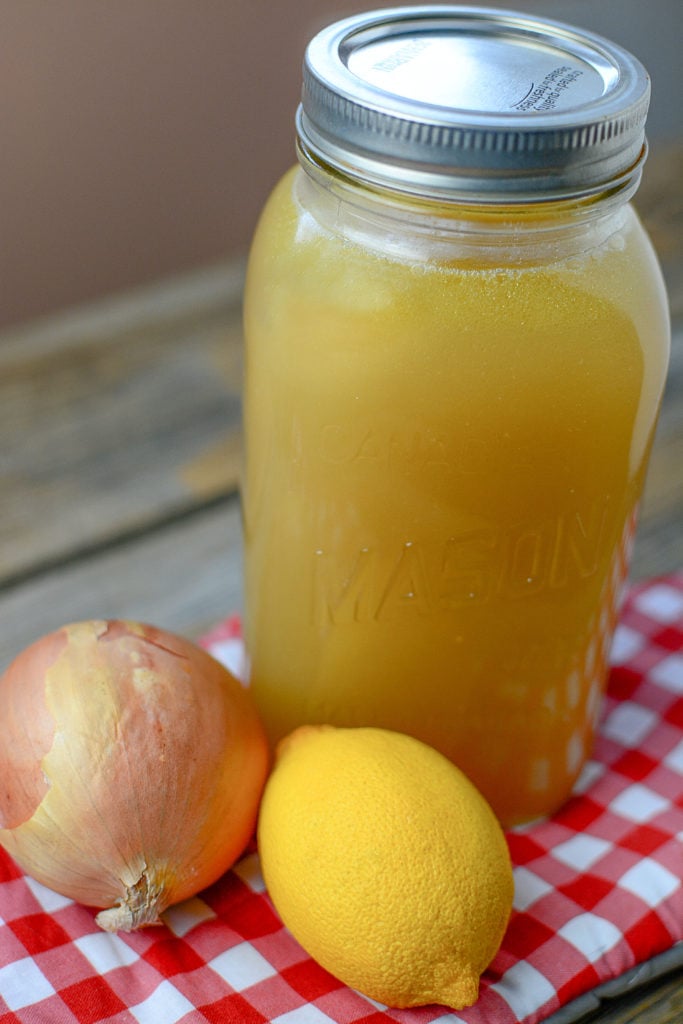 You'll be surprised at how much more flavorful and delicious your soups will end up tasting after you've made this simple switch! Making your own stock at home can help you tweak the flavor just the way you want it, and will also end up helping you save a few bucks.
Actually more often than not, making chicken stock (or bone broth) will cost you next to nothing as the ingredients that are needed are left overs from what you already have.
All you need is a teeny bit of effort one weekend to prep and dump the ingredients in the pot, and you're sorted.
Check out How To Make Chicken Bone Broth to find out just how simple, wholesome, and healthy it is!
2. Never buy these again: Salad Dressings
Store-bought salad dressings are not just expensive, but they're also unhealthy in more ways than one. Unlike what they usually claim, they pack in a lot of calories, sugar, and sodium. Not to mention several other preservatives and dangerous additives.
All it takes is a few extra minutes in the kitchen for you to whip up a couple of week's worth of salad dressing and pop it in your refrigerator.
Try this excellent Green Goddess Salad Dressing that goes so with so many great, fresh salads!
3. Never buy these again: Granola Bars
Love snacking on granola bars when you're hit by a hunger pang? Making them yourself is super easy- it'll help you save up on a good amount of $ in your monthly spend, and you'll also end up cutting a lot of unwanted sugar out of your diet! It doesn't get better than this.
An added plus, take a granola bar and crumle it on top of a yogurt bowl, or add it to your morning oatmeal or cereal. They're a great healthy dessert for you kiddo's lunches!
Try these Fall Pumpkin Granola Bars, they're a hit!
4. Never buy these again: Pesto
Pesto is one of the easiest pasta sauces you can make, and if you've been buying it ready from the store up until now, you've been spending needless cash!
Just grab some greens (think kale, basil, swiss chard and spinach), dump them into a food processor with some garlic, olive oil, salt, lemon juice, nuts, and parmesan cheese and blitz. That's it!
Marzia's over at Little Spice Jar (an adorable name for a blog right?!?!?!) has a Homemade Basil Pesto recipe that looks ahhhhmazing AND is made with clean ingredients – how can you go wrong??
5. Never buy these again: Pancake Mix
Packaged pancake mixes are notorious for added ingredients that aren't particulary healthy in order to make the mix shelf stable. But hey- why not take less than a half hour on a weekend afternoon to make your own pancake mix. Just give it a try once and you'll be surprised at how simple it really is.
Try Spend With Pennies Pancake Mix a go. Low cost to make it yourself and you KNOW the ingredients!!
6. Never buy these again: Yogurt
The price tag on store bought yogurt can be quite shocking! Using just a few minutes of your time and literally zero effort, you can start making yogurt at home, which you can then put to use in your smoothies, salad dressings, breakfast bowls and so much more!
For a great yogurt base recipe, try this super easy homemade yogurt recipe from Simply Stacie!  
So my lovely readers, you can see with just a little tiny bit of work upfront, you can save yourself money (and quite possily your health) ! Why give those big corporations your hard earned money when DIY'ing these items can give you peace of mind?
Check back regularly on this post because I'll be adding more great ideas! Have you stopped buying certain things and make them at home instead?? Let me know below I'd LOVE to hear about it! As always, thank you so much for stopping by The Salty Pot today and I hope you have a fantastic day!
**Don't forget to pin this Never Buy Again article to your favorite Pinterest board to save for later!**