Preserving Zucchini is not only easy, but it's also totally possible to save that garden bounty squash. Whether it came from your own garden, the farmers market, or the grocery store, here are a few ways to lot let it go to waste.
Check out these easy and different ways to make your vegetable bounty last well into wintertime!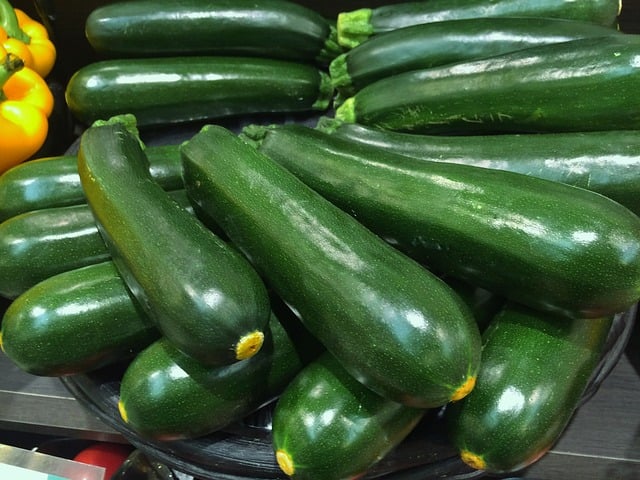 Read on to discover how to preserve zucchini the right way, and use it for your culinary creations whenever you want to without having to make a run to the supermarket.
Health Benefits of Zucchini
Apart from being a healthy veggie in general, zucchini actually has a ton of health benefits associated with its consumption.
It is a rich source of antioxidants including lutein and zeaxanthin, which don't just offer anti-aging benefits but also reduce the risk of age-related memory loss and other mental health concerns.
When it comes to digestive health, zucchini does a lot! It is a rich source of fiber and water, both of which help soften stools, reduce constipation, and makes digestion easier.
Zucchini also offers benefits to individuals with type 2 diabetes- it helps control blood sugar levels and also increases insulin sensitivity.
The high fiber and potassium in zucchini have been found to help improve heart health by reducing the bad cholesterol levels and also keeping elevated blood pressure levels in check.
Since it is packed with vitamin C and beta carotene, adding more zucchini to your meals can also help strengthen your vision and immune system in general.
The Many Ways to Put Zucchini to Use
You'll most likely find fresh produce of zucchini between June to August and sometimes even until September. The best part is, this veggie is incredibly versatile- you can use it in tons of different ways.
You can prepare homemade zucchini chips or just chop 'em and add them to your stir-fries.
Zucchini Zoodles – a low-carb way to have noodles. Typically you'd need a machine that makes 'zoodles' from the vegetable, but you can also use a veggie peeler!
Zucchini gratin and other casseroles are really popular.
If you're looking to bake yourself a healthy version of a sweet type of bread, you might want to consider giving Zucchini Walnut Bread a try- it is incredibly easy to make and actually tastes quite delicious as well. (excellent with a cup of coffee!!)
Zucchini relish (sweet and savory kinds) can be made as well as super yummy cheesy zucchini fries!!
And believe it or not, you can also make zucchini jam! Zucchini is one of those veggies that has a very neutral taste, which makes it super easy to work with.
Storing Fresh Zucchini
One of the best ways, in my opinion, to store zucchini is to freeze it- that way, you can have your own stock to use whenever you're trying a new recipe that includes it.
You can also consider canning it, but I'd only can it in a jam form as jarring it up to use as a side veggie might make it a bit soft.
To freeze zucchini, I made use of my box grater- you can use a food processor instead if you find it easy that way. Shred the zucchini up. You can choose to peel or shred the squash up unpeeled. I like using it unpeeled for more nutrition.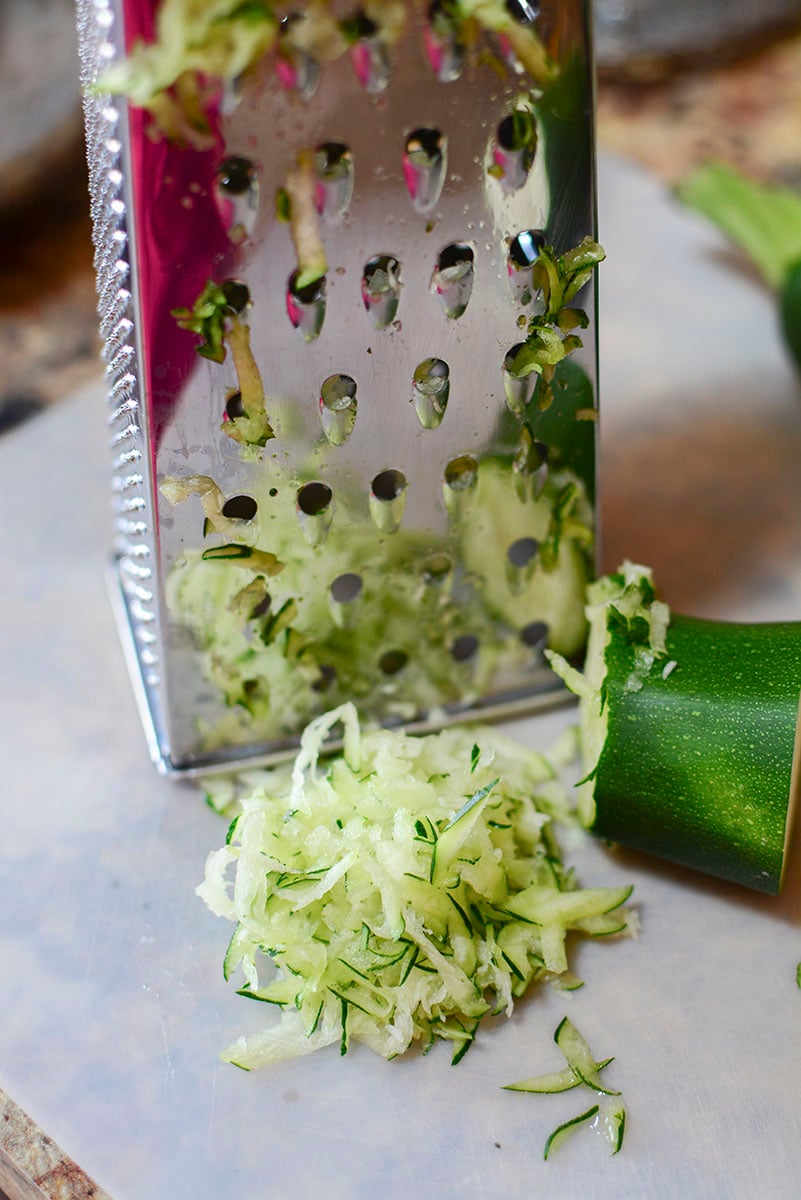 I then measured out two cupfuls of the zucchini and placed it into a resealable plastic bag- most recipes call for that much amount, so it should be easier for you to remove and just defrost as per your requirements as opposed to one large batch.
Plus, this way, you can also flatten out the individual bags- they'll take up a lot less room in your freezer. That's it! It is that simple.
You can also consider dehydrating or fermenting as a way of utilizing those extra zucchini that you have!
How long will grated zucchini last in the freezer?
Shredded zucchini this way (in a bag that's inside another freezer bag) will last in the freezer up to 6 months.
When you thaw the zucchini, it may release a lot of the water that was inside the zucchini. You can drain the water off, or simply use the liquid in the recipe in a replacement for water if called for.
Have you preserved zucchini in other ways that I haven't mentioned? I'd love to hear about it! Please comment below or send me an email to Joanne@thesaltpot.com .
Looking For More Zucchini Recipes?
On the hunt for some delicious zucchini recipes? Read on to discover some of my personal favorites!
20+ Mouthwatering Zucchini Recipes for Summer