Ran out of cornbread mix and need it for a recipe you're trying? Don't rush to the store just yet- here's a super quick and easy homemade jiffy cornbread mix recipe to DIY in minutes!
This homemade mix is perfect to whip up in rush, or make more and store it so you never have to buy the boxed stuff again.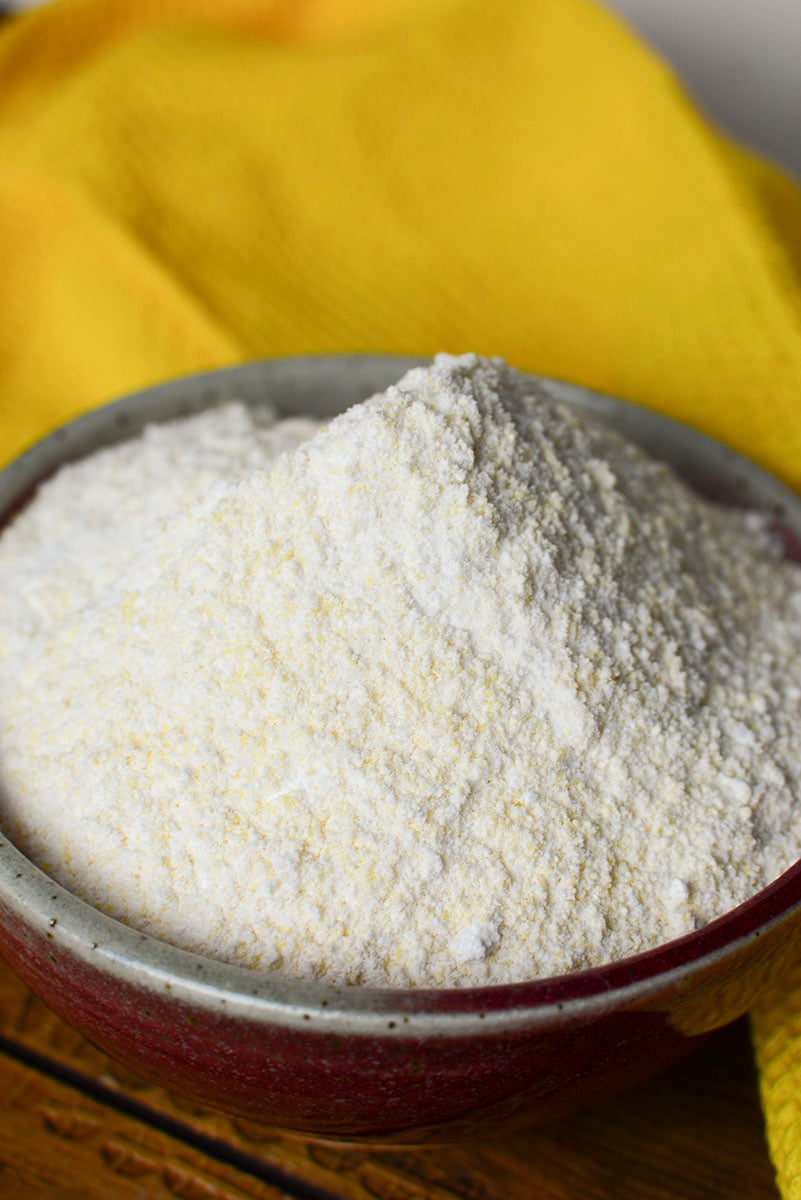 Homemade Cornbread Mix = Easy, tasty cornbread ANYTIME!
Homemade Jiffy Cornbread Mix
Detest all those packaged versions of foods that you can actually make on your own?
I'm always down for convenience when it comes to cooking, but at the same time, I also understand how it can not always be the healthiest choice.
And that's exactly why I am always trying out new recipes that are not just healthy (since they're made in your kitchen) but are also quick, don't need a whole lot of kitchen time, and can save you money!
And after a bit of experimenting, I landed this amazing copycat jiffy cornbread mix recipe.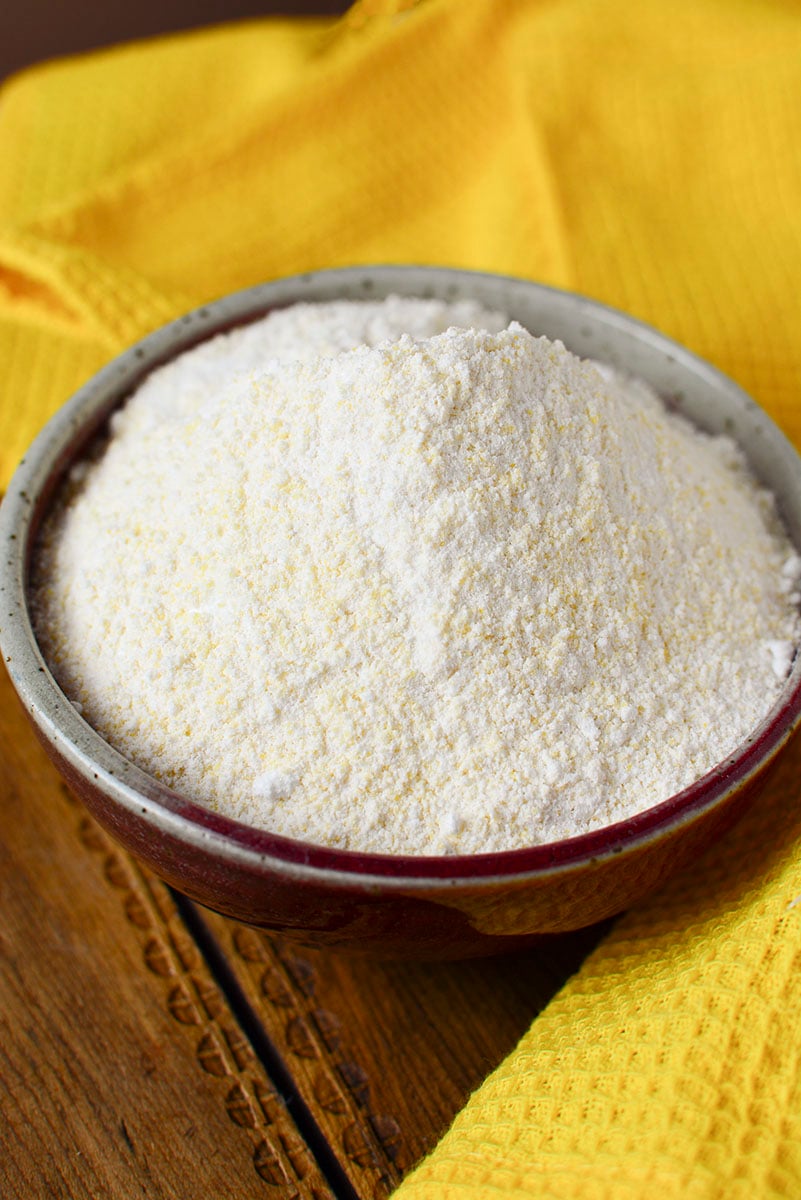 Ingredients For the Cornbread Mix
Cornmeal: A lot of people tend to confuse cornmeal with cornflour, and actually, they are not the same thing! Cornmeal is basically dried and ground corn. You might find these in three different textures, and you can pick any, depending on the kind of texture you prefer for your recipes.
Flour: If you're wondering why you need to add flour into the cornbread mix, well, that's because the flour adds a nice textural difference to the otherwise coarse cornmeal. Adding in the flour will ensure that a nice, thick, and smooth mixture is formed when you actually add liquid into the mix.
Others: Apart from these two basic ingredients, you'll also need some sugar, a pinch of salt, and some baking powder to make this simple mix.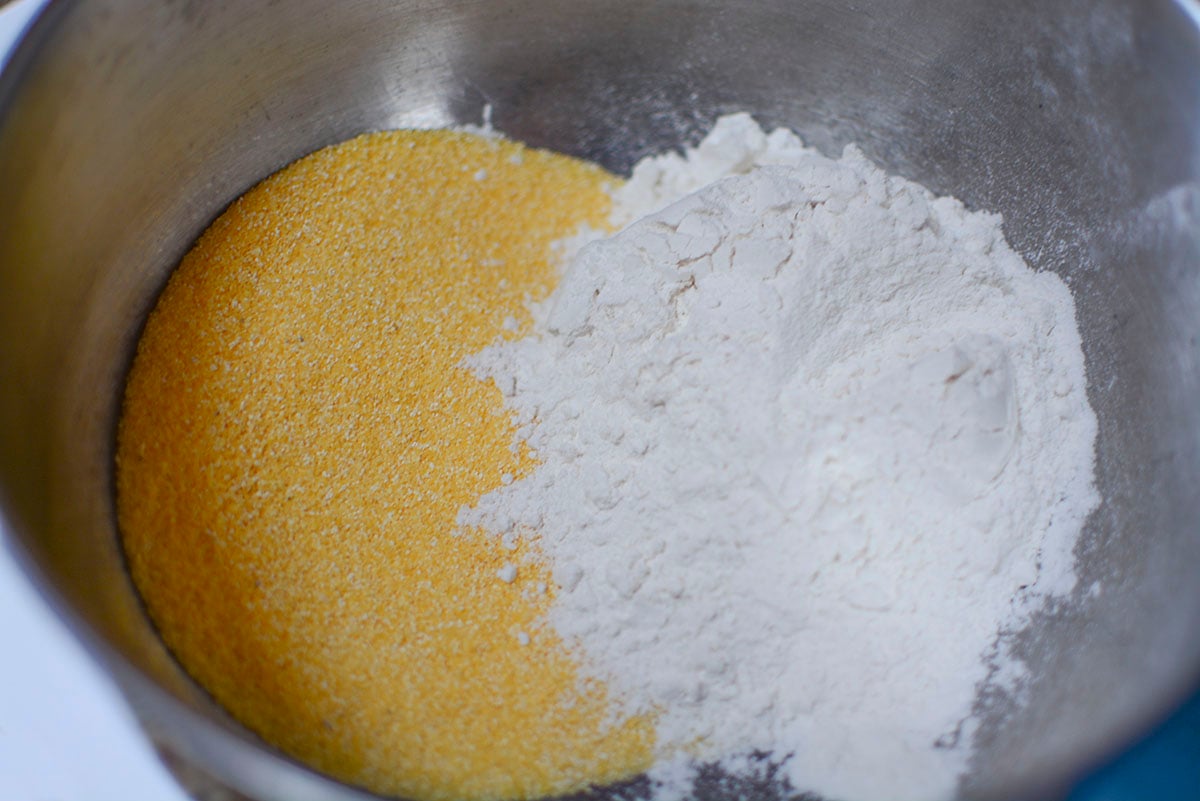 How to Make it
Making this copycat jiffy cornbread mix is actually super easy. Just put all the ingredients together in a large bowl and combine well until you get a uniform mixture. Easy peasy right?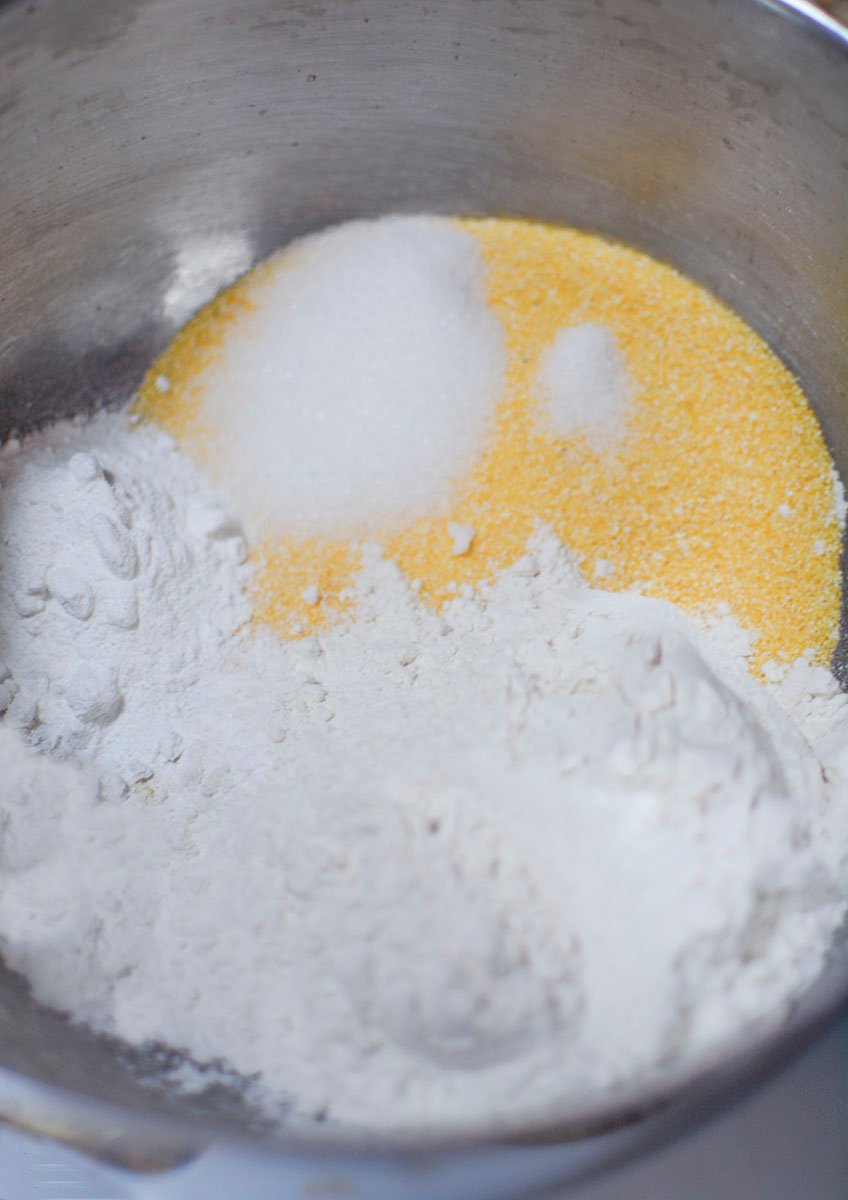 Variations & Options for the Mix
There's so much more to cornbread than just being a nice skillet bread or a coating for those corn dogs. I love the fact that this mix is incredibly versatile- you could use it for a ton of other recipes.
You could transform some leftover batter into muffins, pancakes or even waffles for savory applications.
I also love the idea of using the cornbread mix as the top layer for a quick savory pie or for a nice, wholesome casserole.
And of course, if you're in the mood for a sweet treat, you can also try your hands at a nice cornbread pudding!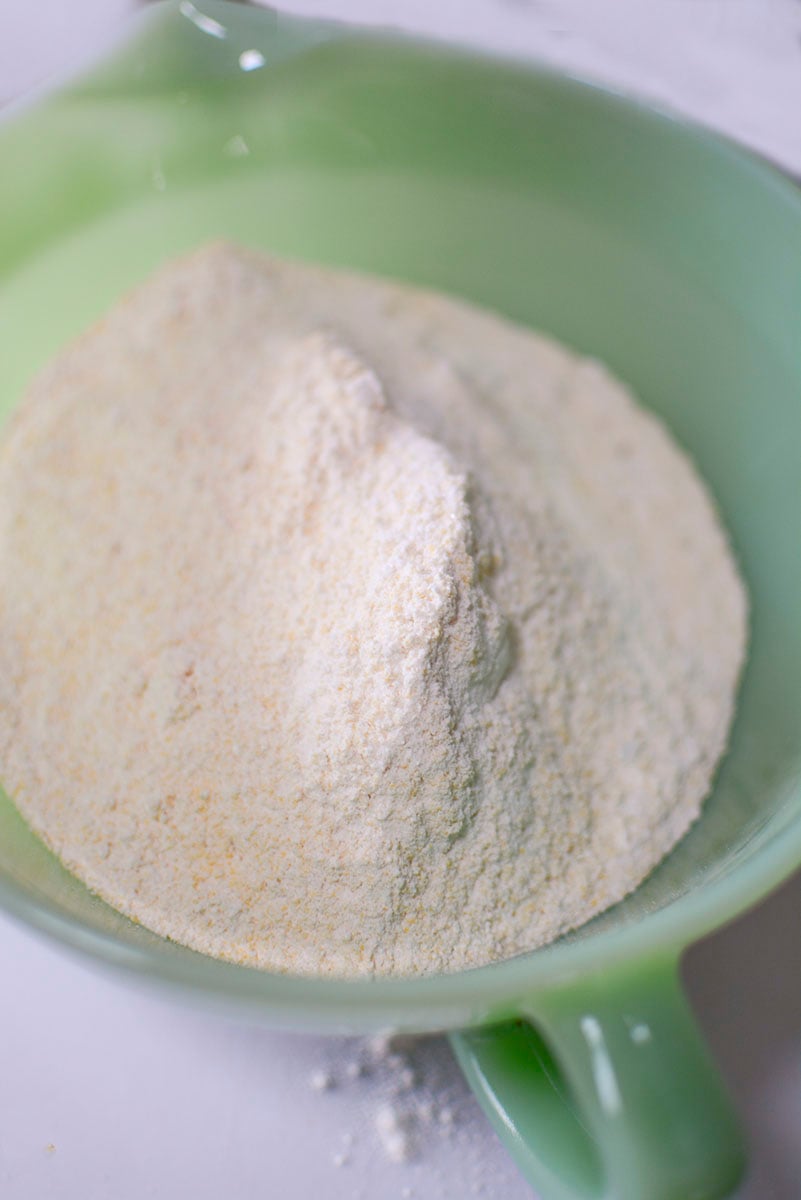 Storage Methods
Making this jiffy cornbread mix homemade has some great advantages. Not only do you know exactly what went into the mix, making it ahead of time and storing it for later is perfect so that you have a quick mix handy to use whenever you're trying a new recipe.
So here's how you should ideally store it.
Since the mix is basically made up of dry ingredients, it has a nice shelf life. You can store it at room temperature in an airtight container and store it in a cool and dry place.
You can make it in a big batch and divide it into individual portions, zip loc bag it, and then freeze it. If you don't have zip lock bags, you can also pour the mixture into an airtight freezer-friendly container instead. The mix can stay fresh in there for up to 6 months.
A handy idea would be to include a printed recipe card in the containers for quick reference when making up the mix for a new recipe.
The printable recipe for the Homemade Jiffy Cornbread Mix is below. Did you make this recipe? If so, I'd love to hear about it in the comments, or shoot me an email at Joanne@thesaltypot.com. Have a wonderful day!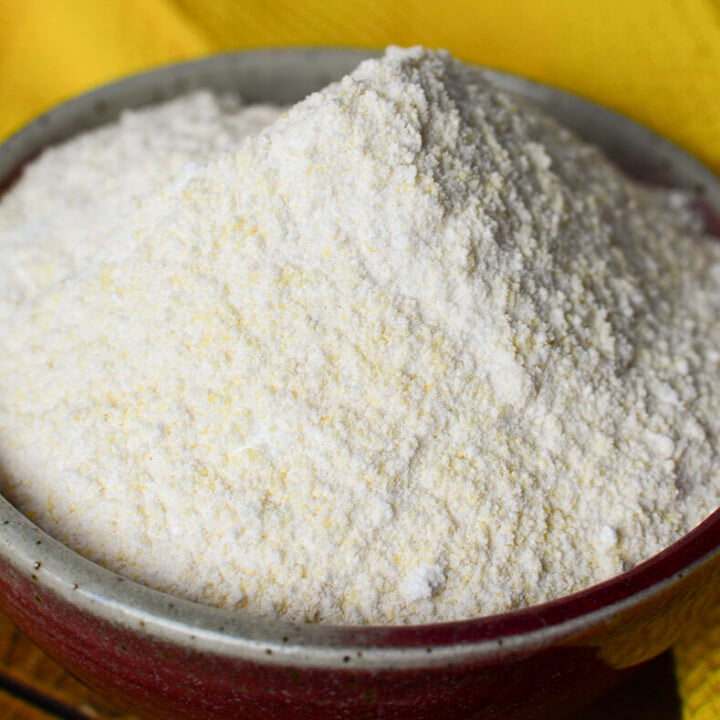 Homemade Jiffy Cornbread Mix
No longer buy the boxed brands of jiffy cornbread. Make your own so you know exactly what goes into it! It's just as versatile as the commercially made mix, but without all the other stuff.
Ingredients
1c Cornmeal
1 1/3 c All purpose flour
3/4 c Sugar
2 tablespoons Baking Powder
1 tsp salt
Instructions
Mix everything into a bowl and combine well.
Store in an airtight container to use at a later date, or proceed with your recipe!
Notes
This is for the dry mix only.
Nutrition Information:
Yield:

6
Serving Size:

1
Amount Per Serving:
Calories:

274
Total Fat:

1g
Saturated Fat:

0g
Trans Fat:

0g
Unsaturated Fat:

1g
Cholesterol:

0mg
Sodium:

883mg
Carbohydrates:

63g
Fiber:

2g
Sugar:

25g
Protein:

5g
All nutritional information is based on third-party calculations and is only an estimate. Each recipe and nutritional value will vary depending on the brands you use, measuring methods, and portion sizes per household.