Do you have a bushel-load of strawberries? Are those berries falling over basket sides and you don't know what to do with them?? I've got you covered! Check out these amazing fresh strawberry recipes that you can make with those gorgeous ruby red fruits!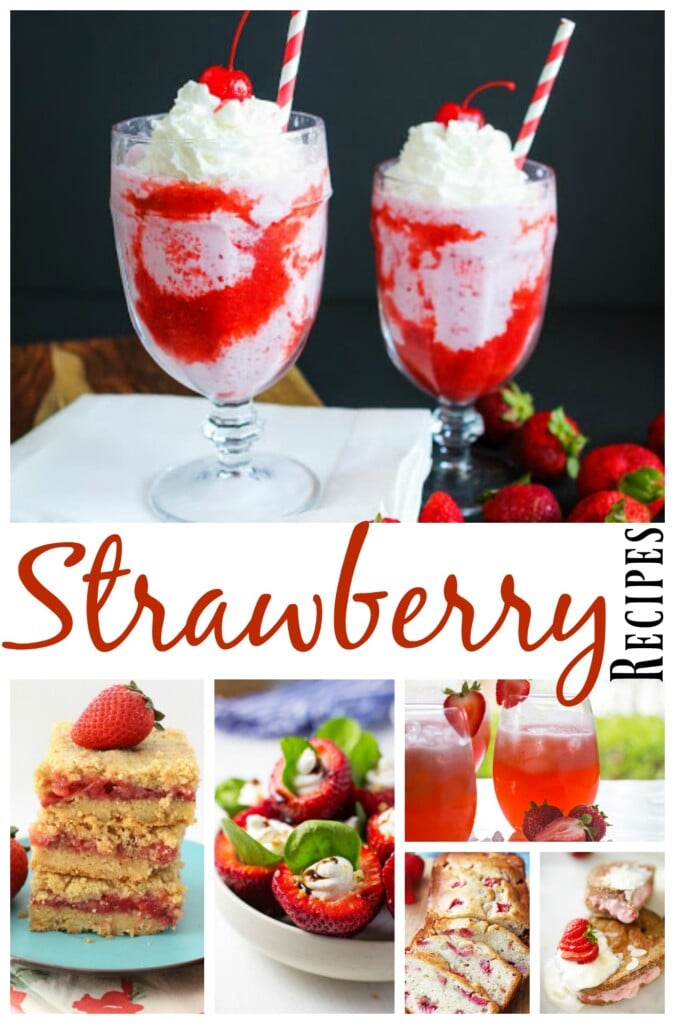 20 luscious, scrumptious fresh strawberry recipes
You know, one of my earliest memories of my Grandma is of both of us, bending over in the hot sun, picking the most perfect plant ripened, luscious, scrumptious fresh strawberries. She would watch how many I actually shoved in my mouth versus how many actually made it to the bowl to go in the house, but she never complained. Until of course, I was looking like a cheap whore with bright red stained lips because I was eating too many of those… lol I wasn't leaving many for her strawberry recipes.
She had cows then and would milk them every morning, then separate the cream from the milk in one of those vintage cream separators. Let me tell you…… fresh strawberries that are warm and fragrant sliced in a bowl with chilled fresh farm cream drizzled on them…. It was heaven on earth. Especially when I got to share them with my Grandparents.
So here's a collection of fantastic fresh strawberry recipes that you can add your summer strawberry bounty to!
After you make your amazing dessert with all those beautiful fresh strawberries, remember, take a pic of it.. send it to me, then smile lovingly at your gorgeous creation, and share it with someone you love. It seriously makes it THAT. MUCH. BETTER.