A brand new year is almost upon us and some of us will be gathering around with family or friends (or if you're all on good terms, both..lol).
If you're hosting, you'll want to provide some goodies to fill those tummies and act as a buffer against too much boozing it up before the clock strikes!
Twenty Amazing New Years Appetizers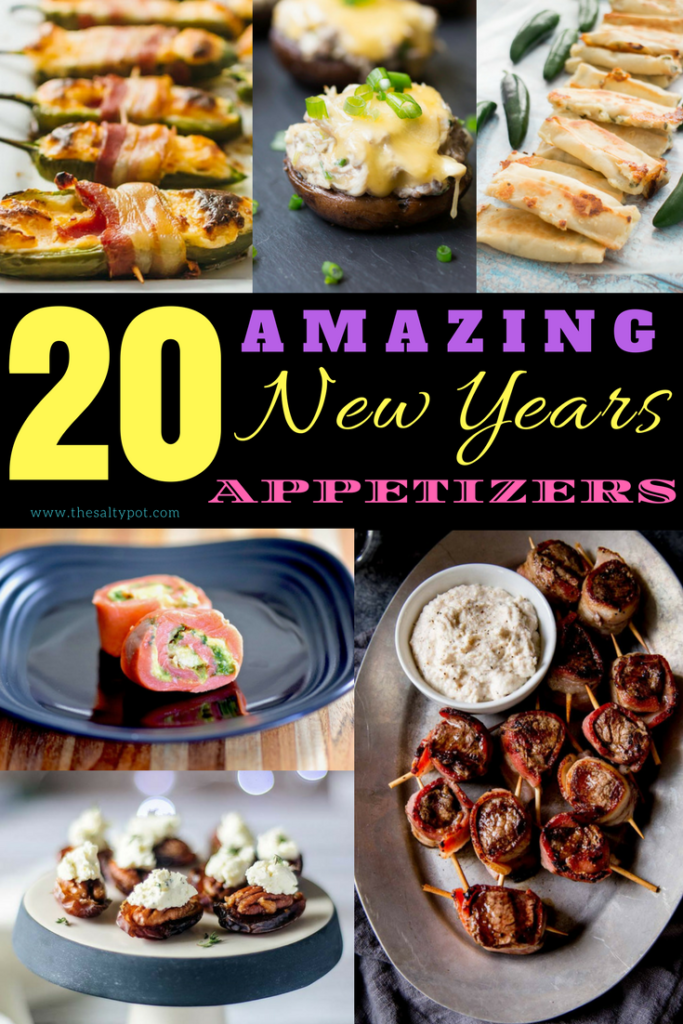 Easy New Years Appetizers
The best way to ring in the new year is to do it with yummy nibbles! Treat your friends to something special for the new year by making one (or more!) recipes from this compilation of Simple and Amazing New Years Appetizers to please your people and start the year off right!!!!
Wow, that's a huge array of delectable food if you ask me! I know I'll have a hard time choosing only a few of these amazing new years appetizers! What's great about them is that the recipes can go from super easy to something a bit more involved, all depending on your energy level. Either way, ANY of these new years appetizer recipes will please your guests! I wish you the very, VERY best in the coming year!!