Having leftover bread is not a hard thing to happen, am I right? Bread; A staple in almost all households, it's one food item most of us can't live without- and why not? It makes awesome sandwiches, sides to go with soups, and handy little mops to soak up those curries and gravies!
But sometimes, we buy a bit more than we can eat, and we worry it might get stale. If that's you too, here's a bit of help. Read on to discover some fantastic ways to put that leftover bread to use.
Whip Up a Delicious Breakfast Bake
One of the best ways to put leftover day-old bread to use is to turn it into a delicious and easy breakfast bake. It's an epic idea because you can use up a big amount of the bread, and basically use up other things in your fridge! Here's one example!
Overnight Blueberry French Toast from Merry About Town
Incidentally, if you have leftover DONUTS, here's an almost sinful way to use up your day old donuts… you're welcome! lol
Banana Pecan Donut French Toast
Make Croutons with Leftover Bread
If you haven't tried this earlier, you'll be surprised at how ridiculously easy it is, and you'll end up wondering why you didn't do it yet.
Why spend the money at the store when you can save yourself the cash, and season them up EXACTLY as you'd like?? Win win! Making your own croutons is SO simple. Here's an idea on just HOW simple it is!
Homemade Garlic Butter Croutons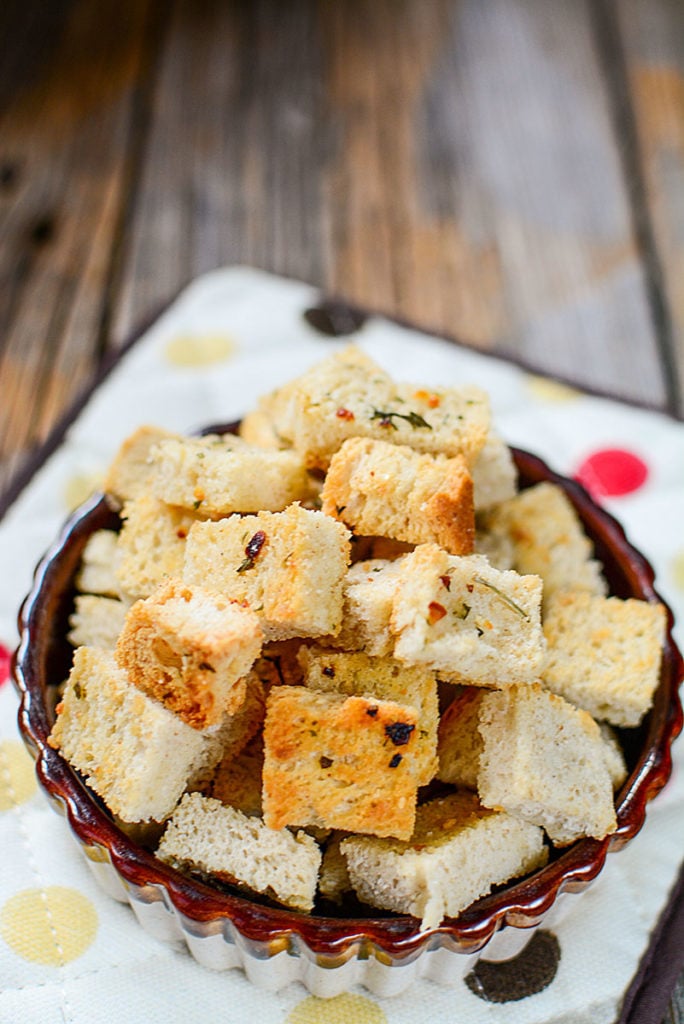 Turn Leftover Bread into Breadcrumbs
This one's another crazy good idea you can get started on right away. Similar to the croutons idea, these breadcrumbs are just as good, if not BETTER than storebought ones. Use them for meatloaf, breading chicken, making your own zucchini fries, etc etc etc!
Make Your Own Unique Seasoned Breadcrumbs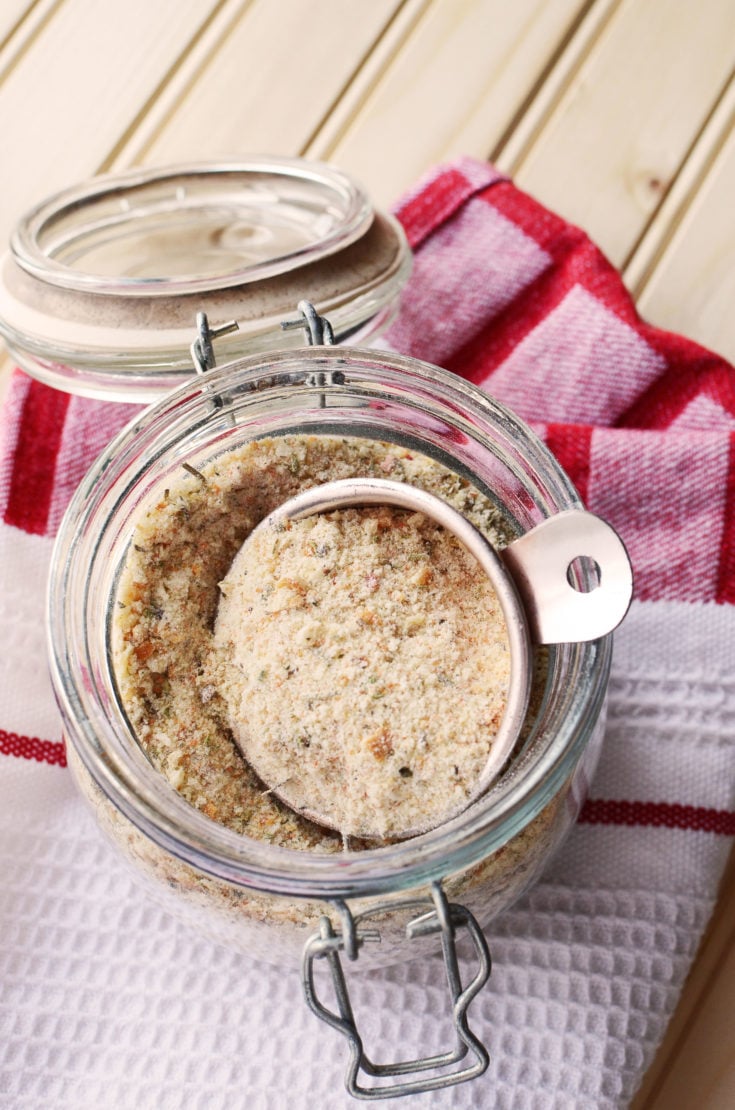 Make a Bread Pudding
Whether you're planning to whip up a quick dessert for yourself to indulge in or are hunting for an easy dessert to feed a crowd, this classic is one you can never go wrong with. Leftover bread can turn into the most delicious pudding you'll ever taste, and is the perfect comfort food to dig into.
Traditional Bread Pudding from Ann's Entitled Life
If it's a Christmas type of bread pudding you want, check out this Eggnog Bread Pudding with Cranberries!!
Create Delicious Toasties
There's nothing better than turning that extra crispy, leftover bread into some delicious toasties that can be great as a midday snack or even in your kid's lunch box. Toast them up and put some super delicious toppings on them! The ideas are ENDLESS! But here's one!
Craft a Dreamy Sauce
Oh yes! Not commonly known around these north american parts, but did you know you can actually turn that leftover bread into a delicious sauce?? It's creamy, seasoned, and perfect to go along with your meat roasts and a lot of other culinary creations. Remember to give the sauce a punch of flavor by adding in some garlic, a bay leaf or a bit of onion.
Here's a fantastic recipe to give a try!
Easy Peasy Bread Sauce by Easy Peasy Foodie
So my lovelies, these ways to use up your leftover bread are pretty good, I think. I know there's more ways to use it that I haven't thought of, so I want YOUR input!
How do you use your leftover bread? Give me some ideas and I'll put them to use and log them here on the blog!
Until then, thank you so much for stopping by The Salty Pot today! I hope you have a fantastic day, see you soon!
~Joanne